Accademia Riaci
Student Reports
Read all class reports from our students!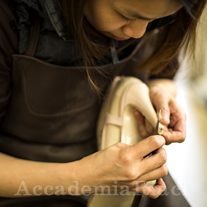 Reporter
Yi-Chen Chou
Nationality: Taiwan
Course: Shoe Making
Program: Master 1year Course
Period: Sept.8,2014-Apr. 24,2015
With medical background specializing in biomechanics of lower extremity, Yi-Chen Chou is interested in producing bespoke shoes for both general population and people with special needs. By taking the entry level of shoe making course last year at Florence, she has now equipped with the fundamental skills of shoemaking, and would like to learn more advanced shoemaking techniques as well as to integrate the gained knowledge onto prospective orthopedic shoes using customized lasts through her second year.
Feb. 12, 2015 | Posted in Reports, Shoemaking , Student Reporter | Tags:Yi-Chen Chou, ShoemakingReporter: Yi-Chen Chou | Course: Shoemaking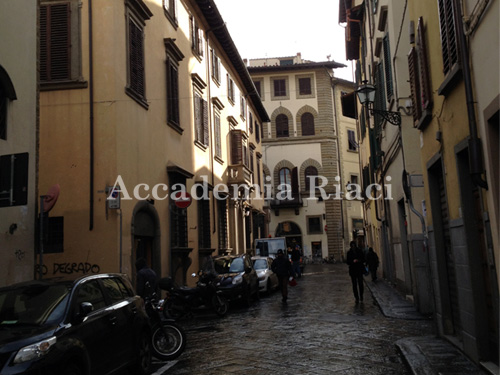 1) This week it was drizzling for an entire week, which makes the feels-like temperature even chillier.

這禮拜一整週都陰雨綿綿,以致於體感溫度又更低了。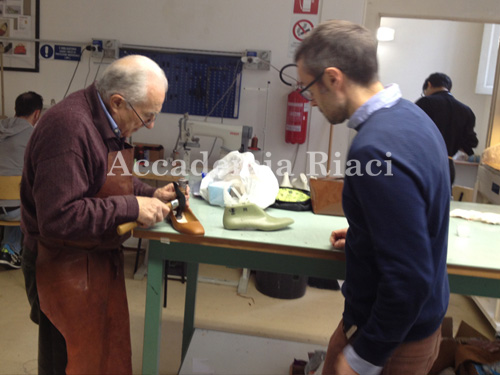 2) School life is still going on regardless the bad weather. Ruben has almost done his first Decollete by the end of this week.

儘管天氣不好學校生活依然持續著,Ruben本週結束前已快完成他第一只經典女鞋。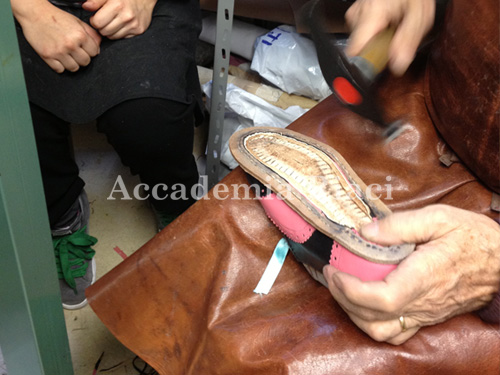 3) Earlene has done one Goodyear stitching, and continues to work on the other one.

Earlene已經完成了一邊的固特異手縫,並繼續進行另一邊。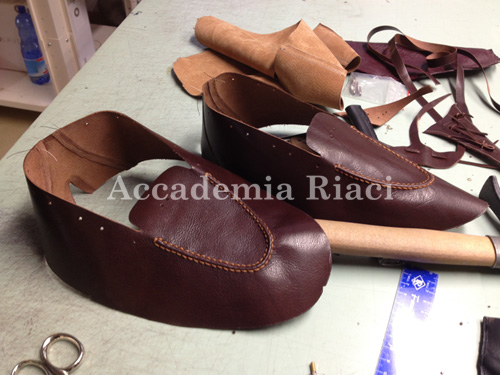 4) Bernardo was working on the apron stitching on his Moccasin shoes, and the result is quite great.

Bernardo本週在進行莫卡辛鞋面的手縫,成品結果相當不錯。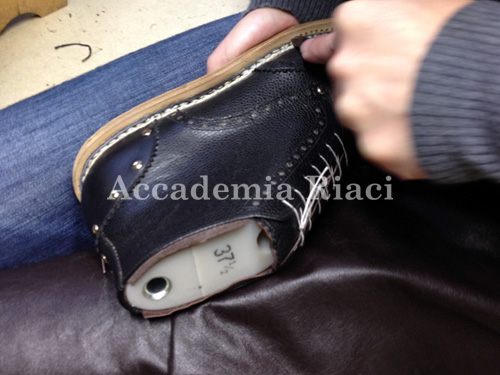 5) Amy has done the first and second stitching of her Tirolese construction, and was marking the outsole in order to do the final one.

Amy已經完成了提羅爾式工法的第一及第二道手縫,並正在為她的大底做記號好準備進行最後一道手縫。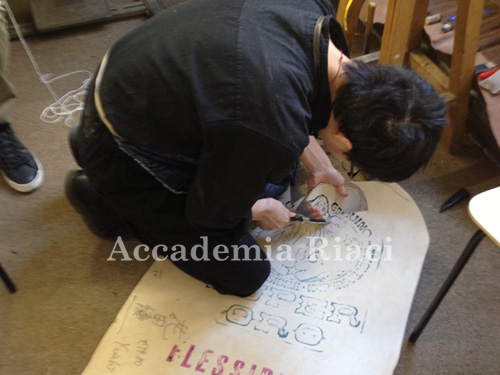 6) Yuichi was cutting the leather sole, which requires strong finger muscle strength.

Yuichi正在裁剪大底皮革,這需要很強的手指肌力。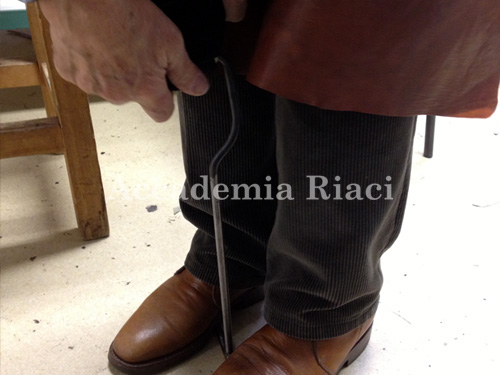 7) I took out the lasts inside my ankle boots for my Blake stitching, and still need to put them back in for heel stacking.

我將我踝靴脫楦來進行布萊克工法的手縫,之後還需重新入楦一次來堆疊鞋跟。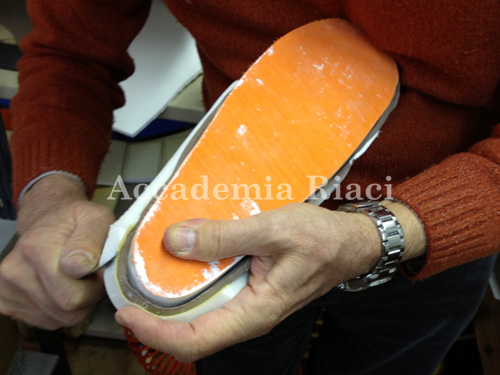 8) On the other hand, I was also making the planters using the plaster cast as a base attached with couple layers of various materials in this week.

另一方面,本週我也用了石膏模做為基底並貼上數層不同材料來製作矯正鞋墊。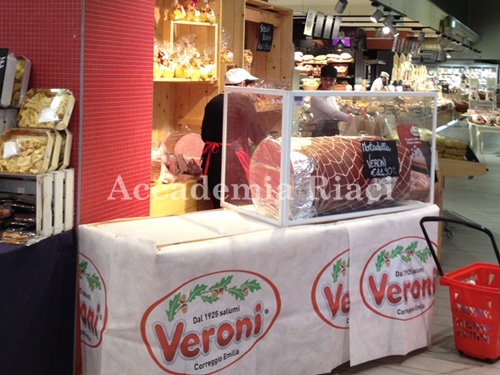 9) Generally I do grocery shopping once a week on weekends. Look at that giant prosciutto in the supermarket!

一般而言我通常在週末做一週份量的採買,快來瞧瞧超市裡這巨大的義式熟火腿!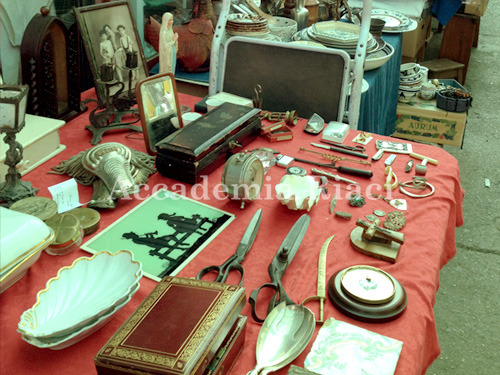 10) On this Saturday, I also went to a flea market in Piazza Ciompi, which sells a lot of antique items.

本週六我還去了一趟Ciompi廣場的跳蚤市集,那裡賣很多古董的老玩意兒。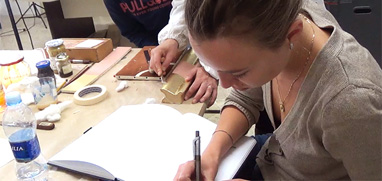 At Accademia Riaci, we are recruiting Course Reporters from our students. The students who are chosen to become Course Reporters are given 10 % of the tuition as their scholarship fee.
The Reporters who have submitted excellent reports will have his or her profile posted on our school website for the next 5 years as an alumnae and will be able to connect with their business chancesafter their graduation.