Accademia Riaci
Student Reports
Read all class reports from our students!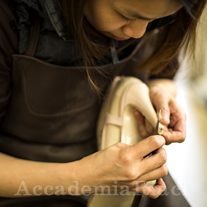 Reporter
Yi-Chen Chou
Nationality: Taiwan
Course: Shoe Making
Program: Master 1year Course
Period: Sept.8,2014-Apr. 24,2015
With medical background specializing in biomechanics of lower extremity, Yi-Chen Chou is interested in producing bespoke shoes for both general population and people with special needs. By taking the entry level of shoe making course last year at Florence, she has now equipped with the fundamental skills of shoemaking, and would like to learn more advanced shoemaking techniques as well as to integrate the gained knowledge onto prospective orthopedic shoes using customized lasts through her second year.
Apr. 23, 2015 | Posted in Reports, Shoemaking , Student Reporter | Tags:Yi-Chen Chou, ShoemakingReporter: Yi-Chen Chou | Course: Shoemaking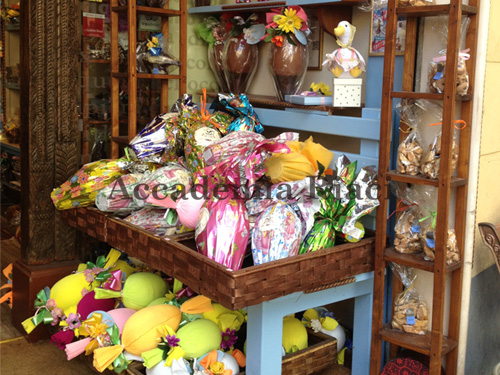 1) All students are back from their Easter break, how's everyone's break going?

學生們都從復活節假期回來了,你假期過的如何呢?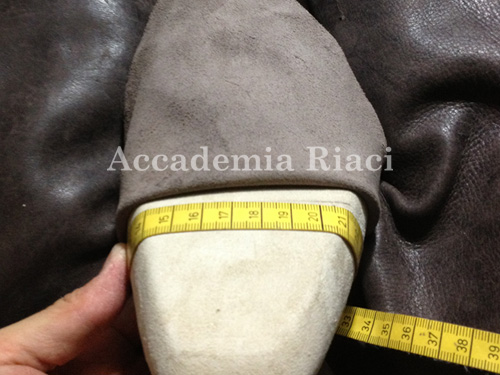 2) I spent most of my time staying at home to work on my hiking boots in order to finish it in time.

我大部分的時間都待在家裡工作以便可以及時完成我的登山鞋。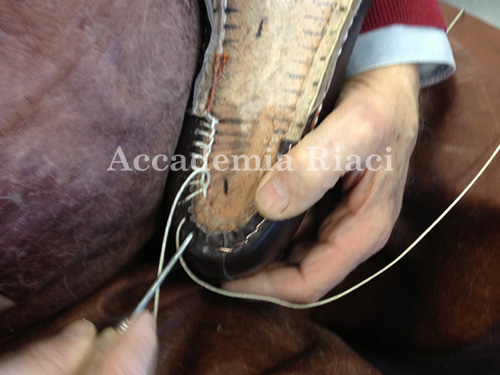 3) I've also learned an old technique of lasting the shoes using wooden nails around the heel area.

我還學習了一套用木釘幫後跟的古老技法。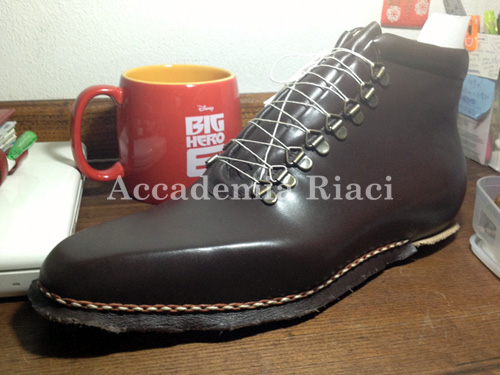 4) I am quite satisfied with my progress during my Easter break. It looks good, doesn't it?

我相當滿意我復活節假期的工作進度,這雙鞋看起來還不賴吧?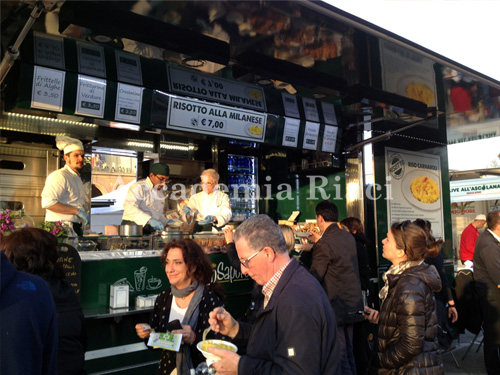 5) Last weekend, there was a street food festival taking place in Cascine park. The various food trucks are totally eye-catching.

上週末的Cascine公園有街頭食物節,各式各樣的餐車相當吸睛。

6) This week, Luca was finishing up his shoes by putting the sockliners in. Look at his special golden logo on sockliners!

本週Luca將軟底置入並完成他的鞋,你看他軟底上的金色商標是不是很特別?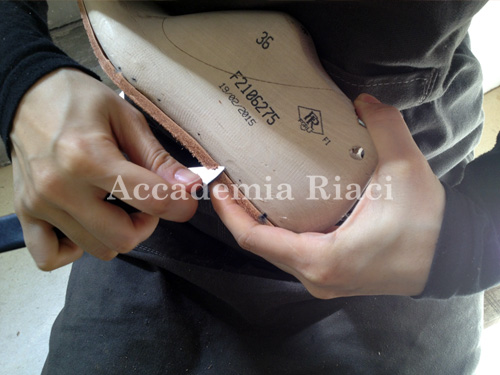 7) At the same time, Hyunjin was preparing the midsoles for her shoes with Goodyear bottom construction.

同時間Hyunjin正在為她的鞋準備固特異工法的中底。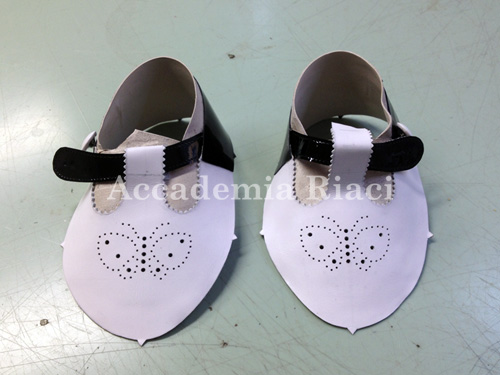 8) Aside from my hiking boots, I also used my independent study time to work on my baby shoes this week.

除了登山鞋外,我本週還利用了自修時間完成了一雙童鞋。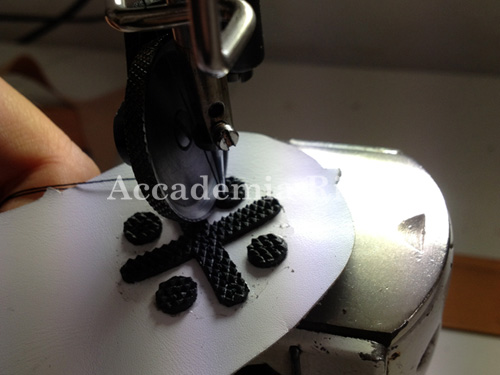 9) I've also sewed her name on the shoe bottoms so that the shoes become one and only.

我還在鞋底車上她的名字,因此這雙鞋變得獨一無二。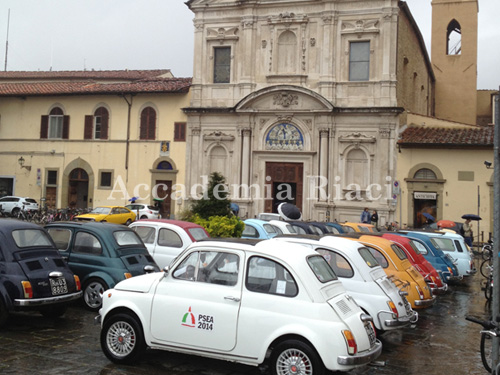 10) There was a Fiat 500 car event taking place in Florence on this Saturday. When all the tiny vintage cars gathered together, the scene is super cute!

本週六在佛羅倫斯城中心有飛雅特500的小車活動,當所有迷你小車聚在一起時那場面超可愛的!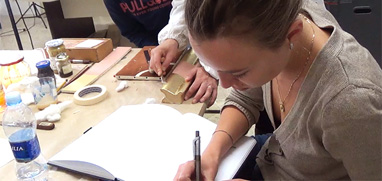 At Accademia Riaci, we are recruiting Course Reporters from our students. The students who are chosen to become Course Reporters are given 10 % of the tuition as their scholarship fee.
The Reporters who have submitted excellent reports will have his or her profile posted on our school website for the next 5 years as an alumnae and will be able to connect with their business chancesafter their graduation.