Accademia Riaci
Student Reports
Read all class reports from our students!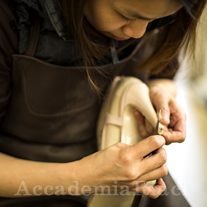 Reporter
Yi-Chen Chou
Nationality: Taiwan
Course: Shoe Making
Program: Master 1year Course
Period: Sept.8,2014-Apr. 24,2015
With medical background specializing in biomechanics of lower extremity, Yi-Chen Chou is interested in producing bespoke shoes for both general population and people with special needs. By taking the entry level of shoe making course last year at Florence, she has now equipped with the fundamental skills of shoemaking, and would like to learn more advanced shoemaking techniques as well as to integrate the gained knowledge onto prospective orthopedic shoes using customized lasts through her second year.
Jan. 19, 2015 | Posted in Reports, Shoemaking , Student Reporter | Tags:Yi-Chen Chou, ShoemakingReporter: Yi-Chen Chou | Course: Shoemaking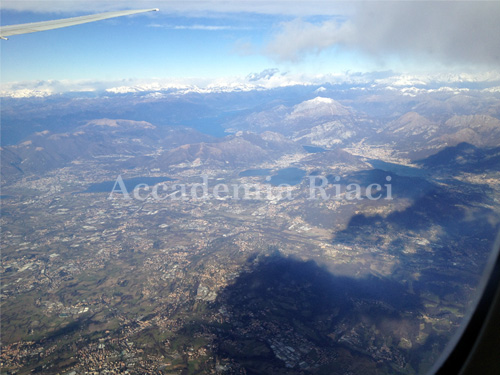 1) Back to Italy for my favorite shoemaking class. How's everyone's Christmas break?

回到義大利繼續我最愛的製鞋課,大家的耶誕假期都愉快嗎?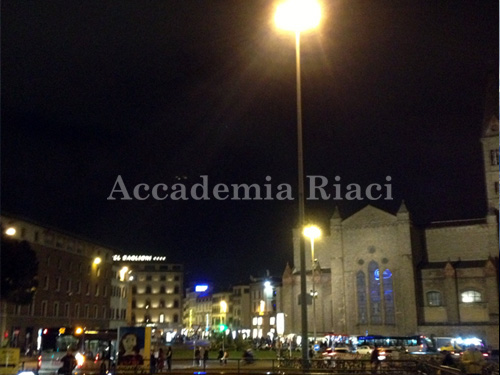 2) Although Christmas lights have been removed from the streets, the downtown Florence is still lively as usual.

儘管耶誕燈飾已經被取下,但佛羅倫斯市中心仍如同往常生氣蓬勃。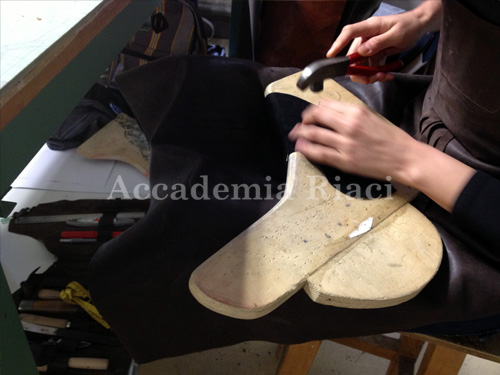 3) The first week at school, I continue working on my ankle boots, which requires crimping on a wooden board.

在學校的第一週,我繼續我去年未完成的踝靴,其中它需要先在木板上做彈移。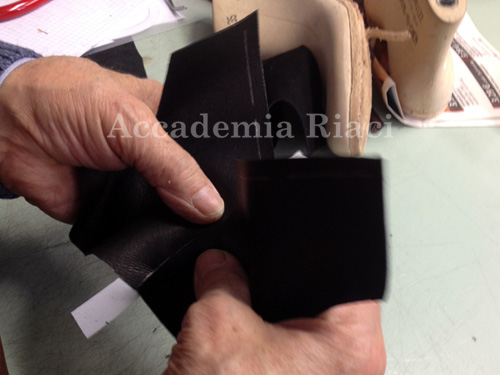 4) However, I've also learned another way to do on the lining using reinforcement tape instead of crimping.

但在內裡上,我改用補強膠帶而非彈移的方式來結合內外腰兩分片。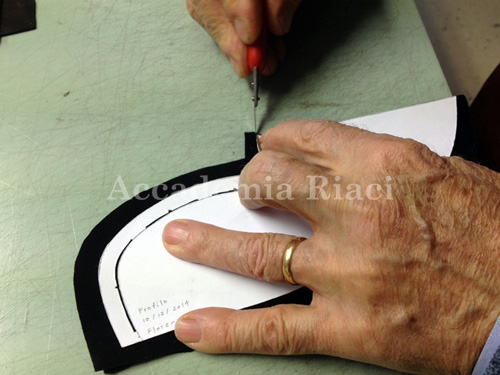 5) After 24 hours when the crimped piece gets dry, I am now able to cut it down for my upper stitching.

經過一天的陰乾,我就能把已塑型的分片裁下準備車縫。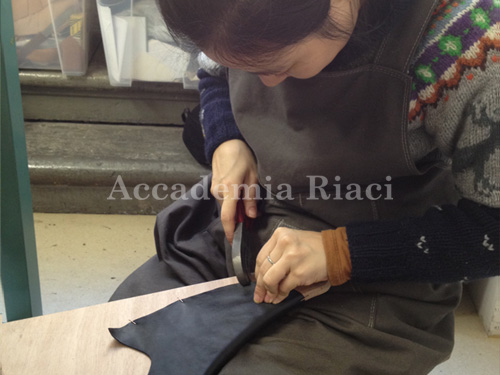 6) Hyunjin is working on her ankle boots as well, which also needs crimping on the board.

Hyunjin也正在製作踝靴,並且也需要在木板上做彈移。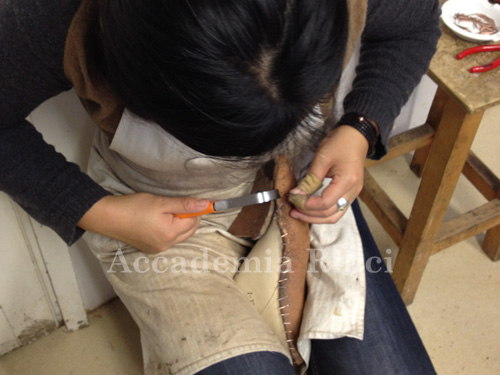 7) Jill is working on 3 pairs of shoes at the same time. She has done all the midsole preparation by the end of this week.

Jill同時進行三雙鞋的製作,而本週結束前她已經備好所有的中底。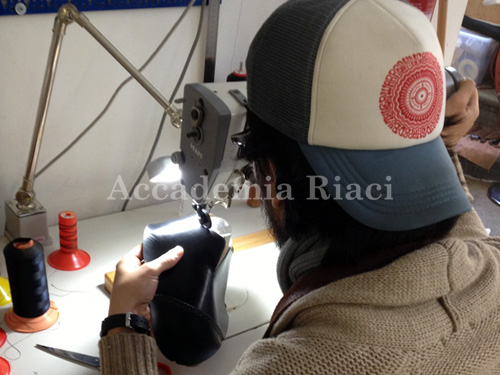 8) Josh had a wonderful shoe factory visit during his Christmas break in London, and is also back to school for his next shoes.

Josh在耶誕節期間去了趟倫敦進行鞋工廠參觀之旅,並也回到了學校繼續他的下一雙鞋。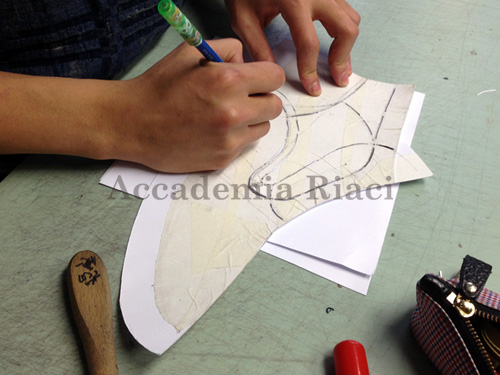 9) Yuichi is still productive and efficient on his shoe making. Can't wait to see his next shoes coming up!

Yuichi仍然維持他一貫的高效率,讓我們拭目以待他下一雙鞋子!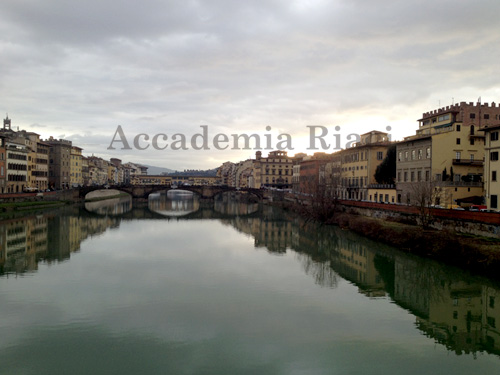 10) The color of Arno river keeps changing everyday depending on the weather. That's why it is so comforting after a long day work on my way home.

阿諾河的顏色會依天氣每天都有不同,這也是為什麼在終日工作後回家的路上看見它總是特別療鬱。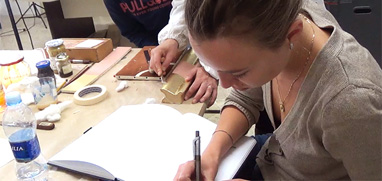 At Accademia Riaci, we are recruiting Course Reporters from our students. The students who are chosen to become Course Reporters are given 10 % of the tuition as their scholarship fee.
The Reporters who have submitted excellent reports will have his or her profile posted on our school website for the next 5 years as an alumnae and will be able to connect with their business chancesafter their graduation.