Accademia Riaci
Student Reports
Read all class reports from our students!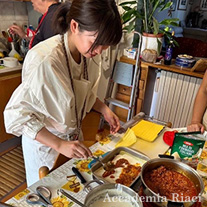 Reporter
H. T.
Country: Japan
Course: Italian Home Cooking
Program: Summer Course
Period: Sep 11, 2023 – Oct 6, 2023
I work as a cook. I used to cook Italian food at restaurants and hotels, but I had always wanted to learn about local cuisine and home cooking from people who live there, and after the coronavirus pandemic, I was finally able to participate. (This time it's a 4-week home cooking course.)
料理の仕事をしています。レストランやホテルなどでイタリア料理もしていたのですが、郷土料理や家庭料理を、現地でその土地で暮らす人から学びたいとずっと思っており、コロナ禍を経てようやく参加することができました。(今回は4週間の家庭料理コースです。)
Oct. 10, 2023 | Posted in Reports, Summer Course , Student Reporter | Tags:H.T., Summer Intensive CourseReporter: H. T. | Course: Summer Intensive Course
We will take lessons in the kitchen of Mamma's house in Italy. The teacher always welcomes you with a kind and warm smile. イタリアのマンマのお家の台所でレッスンを受けます。先生が優しくあたたかな笑顔でいつも出迎えてくれます。
The first day was pasta using the classic Pomodoro. In Italy, tomato sauce has traditionally been made using a strainer called a passatutto, as shown in the photo. By using this, the sauce will be finished with a richer color. It seems that the taste is different from those made today using mixers. 初日は、定番のポモドーロを使ったパスタ。イタリアでは、昔から写真のようなパッサトゥットという漉し器を使ってトマトソースを作ります。これを使うことで、ソースが色濃く仕上がるそう。現代のようにミキサーなどを使ったものとは、味わいも異なるのだそう。
This is the equipment I used to make béchamel sauce. This has also been used since the teacher's grandmother's generation. The kitchens of Italian homes are full of old-fashioned, beloved appliances, many of which I've never seen before, so it's a great learning experience. こちらはベシャメルソースを作るときに使った器具。これも、先生のおばあちゃんの代から使われていたものです。イタリアの家庭の台所は、昔ながらの愛のある器具が溢れていて、初めて見るものも多く、とても勉強になります。
Optional Italian dolce lesson. We made the classic tiramisu, peach tart, and Italian apple pie (strudel). オプションで、イタリアのドルチェのレッスンを。定番のティラミスや桃のタルト、イタリアのアップルパイ(ストゥルーデル)を作りました。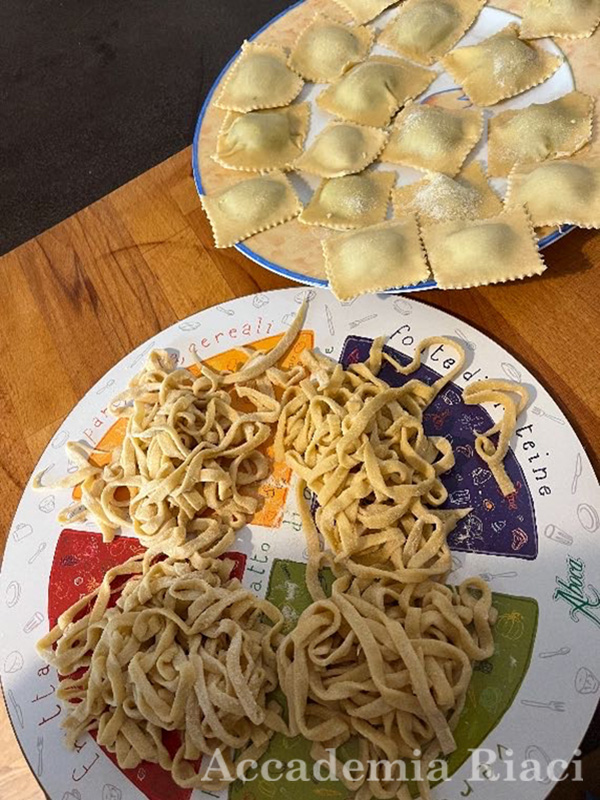 Optional handmade pasta lesson. Japanese restaurants often make handmade pasta, but the way the pasta is made and the mixture of dough is completely different and interesting. Of course it was delicious. オプションの手打ちパスタレッスン。日本のレストランでも良く手打ちパスタを作るのですが、やパスタの作り方、生地の配合など、やはり全然違って面白いです。もちろん美味しくいただきました。
There is a cafe time in every lesson, so I was taught how to make coffee. I will definitely buy this machine! レッスンでは毎回カフェタイムがあるので、珈琲の淹れ方を教えていただきました。この機械、絶対買います!
Finocchio is hard to find in Japan. In Italy, it's sold everywhere, including supermarkets, so I'm jealous. On this day, I decided to make a simple salad with finocchio and orange! 日本ではなかなか見かけないフィノッキオ。イタリアでは、スーパーなどそこらじゅうに売られていて羨ましいです。この日は、フィノッキオとオレンジのシンプルなサラダに!
For an art visit, go to Duomo Square. I was able to learn about the history of Florence that I would not have been able to learn if I had visited by myself. It was also a great opportunity to interact with people from different classes, so I really enjoyed it. アートビジットではDuomo広場へ。自分1人で訪れたときでは知ることができなかった、フィレンツェの歴史について知ることができました。また、違うクラスの方々と交流できる機会でもあるので、とても楽しかったです。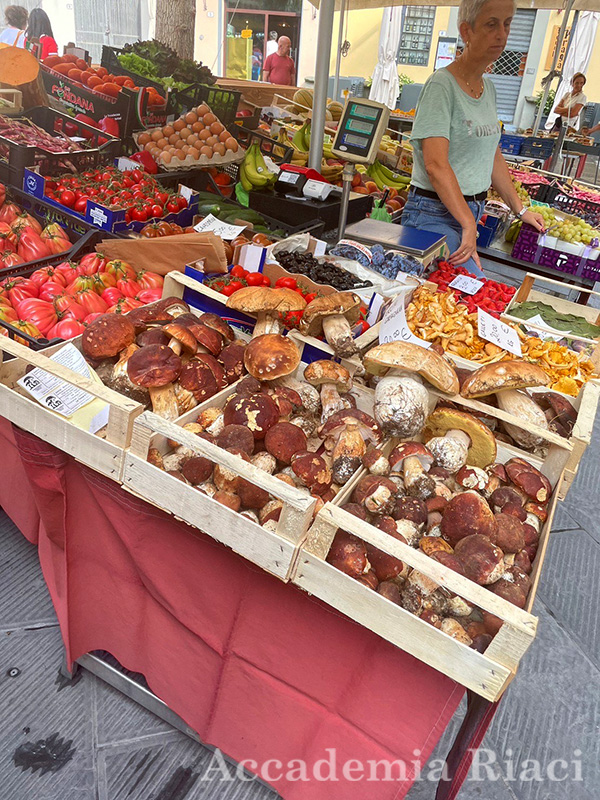 On our excursion, we visited the city of Pistoia. There were all kinds of vegetables and fruits, as well as fine boletus. I found dried oregano at the market, which my teacher often used in lessons, and bought it immediately. The Italian dried oregano had a really nice scent and I was really happy with it, as I had always wanted it. 遠足では、ピストイアの街を訪れました。いろんな野菜や果物、立派なポルチーニもごろごろ並んでいました。私は、レッスンで先生がよく使っていた乾燥のオレガノを市場で見つけて、即購入。イタリアのドライのオレガノは、本当に香りが良く、絶対欲しいと思ってたので嬉しかったです。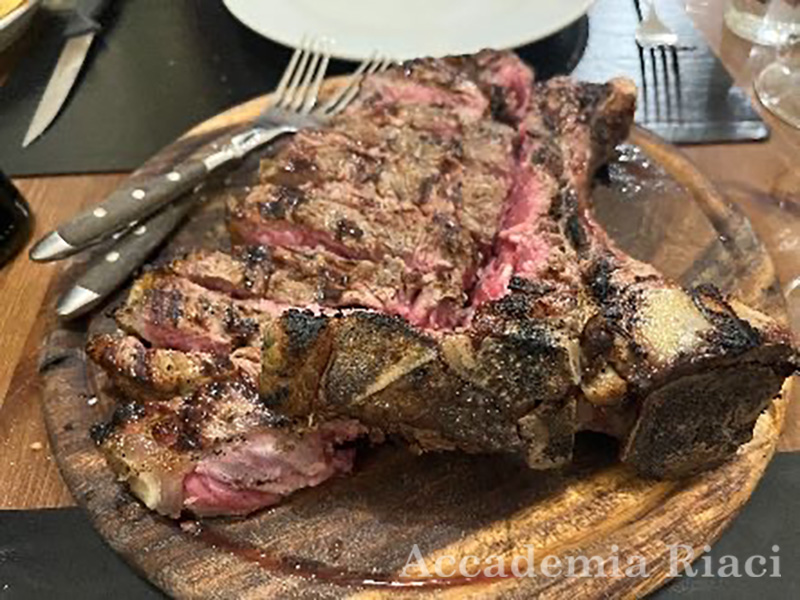 Go to a restaurant on the weekends. First Bistecca in Italy. A beef T-bone steak that is a specialty of the Tuscan region. It weighs about 1kg and is so impressive that two girls devoured it! 週末はレストランへ。イタリアで初めてのビステッカ。トスカーナ地方の名物料理で、牛肉のTボーンステーキです。約1kgの迫力がすごすぎです、、女子2人でぺろっと平らげました!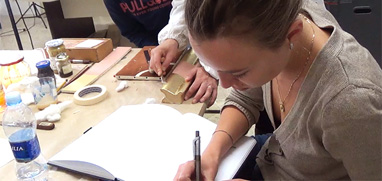 At Accademia Riaci, we are recruiting Course Reporters from our students. The students who are chosen to become Course Reporters are given 10 % of the tuition as their scholarship fee.
The Reporters who have submitted excellent reports will have his or her profile posted on our school website for the next 5 years as an alumnae and will be able to connect with their business chancesafter their graduation.