Accademia Riaci
Students' Blog
Up-to-date report from one of our students!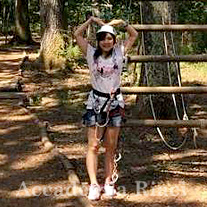 Reporter
Mio MIYAZAKI
Nationality: Japan
Course: Internship
Program: Internship
Period: Jul. 1,2015- Jun. 30,2016
アカデミアリアチのアシスタントをしています。
学校内の授業風景や、学生さんの日常生活、フィレンツェで起こるいろんな出来事をお伝えしていきたいと思います!
Jun. 30, 2016 | Posted in Blog, Internship , Student Reporter | Tags:Mio Miyazaki, Internship | Language:

Reporter: Mio MIYAZAKI | Course: Internship
アカデミアリアチはサマーコースの開講中です。

テキスタイルデザイン2週間コースを受講された学生さんが、素敵な作品を仕上げられたので紹介します!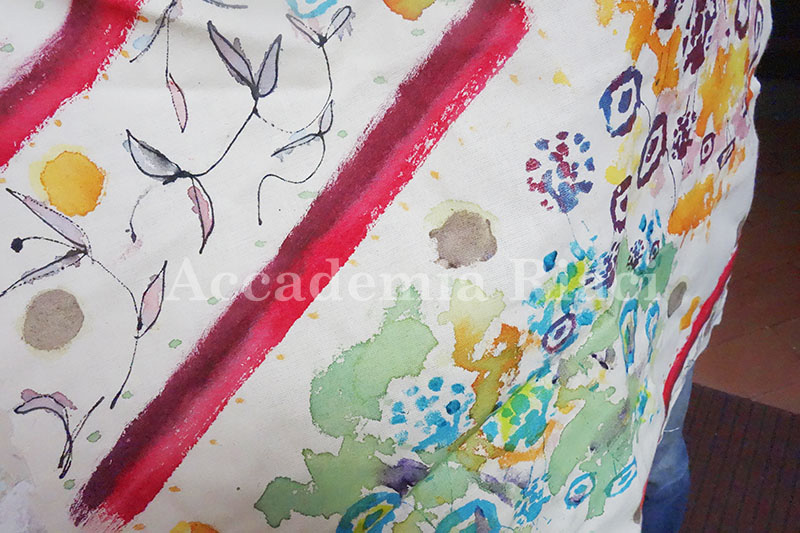 布に水彩画のように筆で自由に描いて行く技法です。
夏らしい鮮やかな色使いが特徴的で、自然モチーフを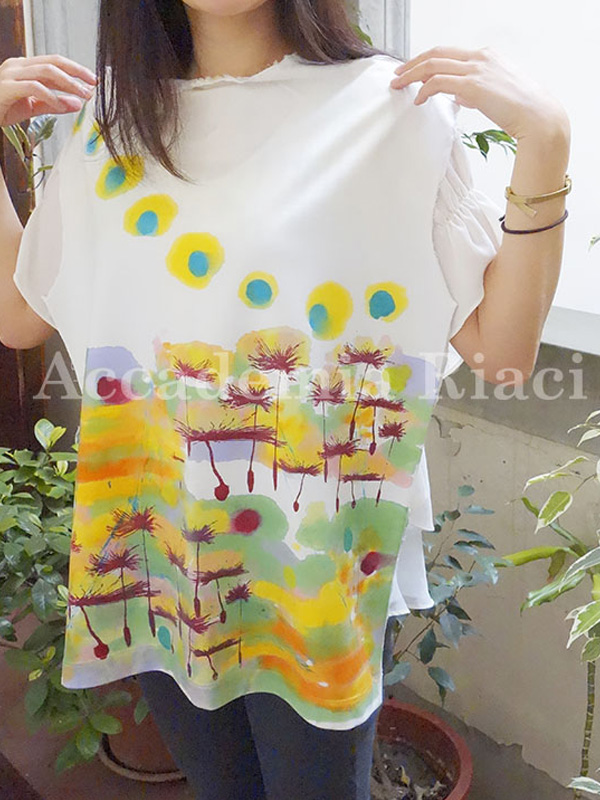 Tシャツやスカーフも、可愛らしい色使いです!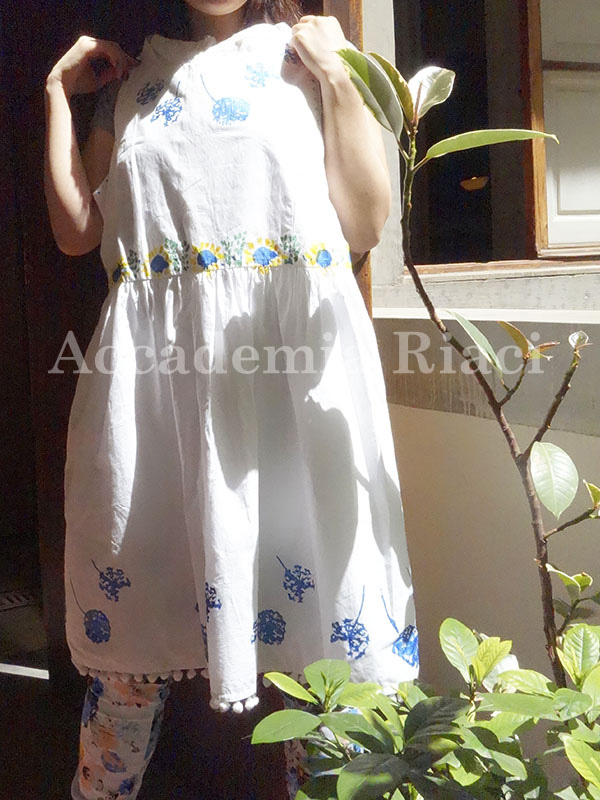 ステンシル技法で、キラキラとした染色液を使い、真夏のイメージが満載です。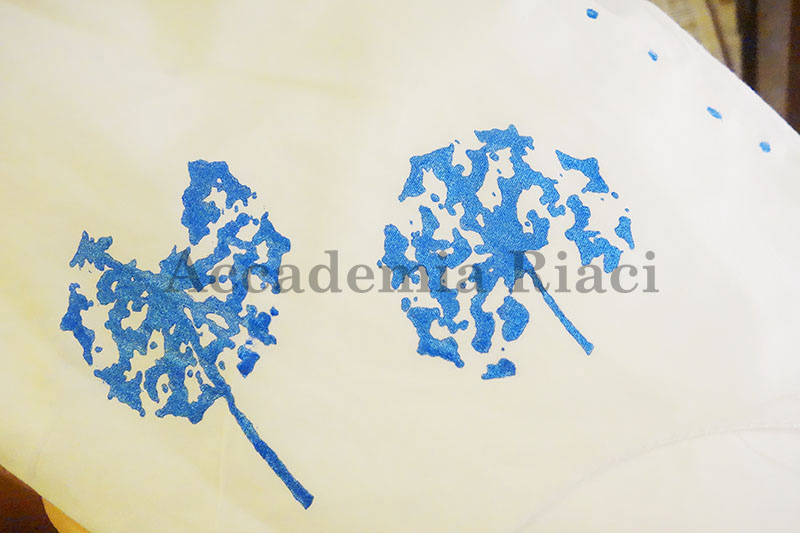 ステンシル部分のアップ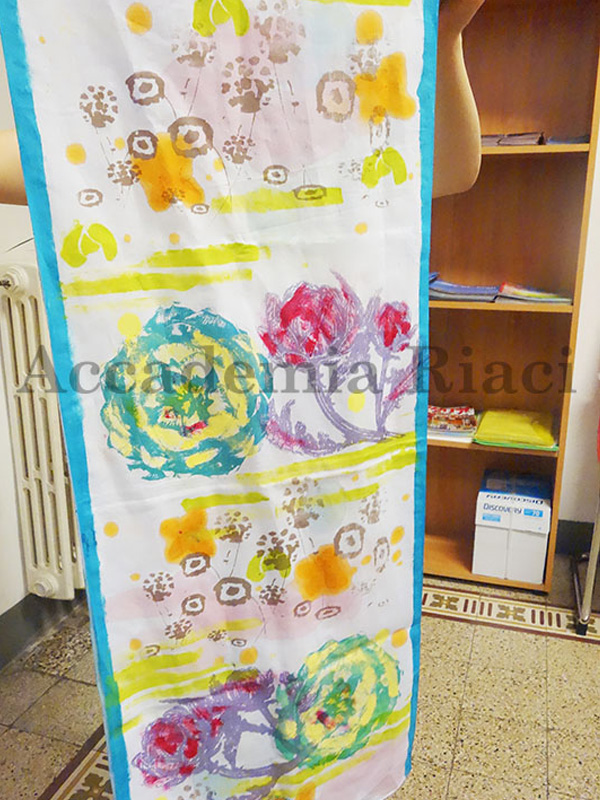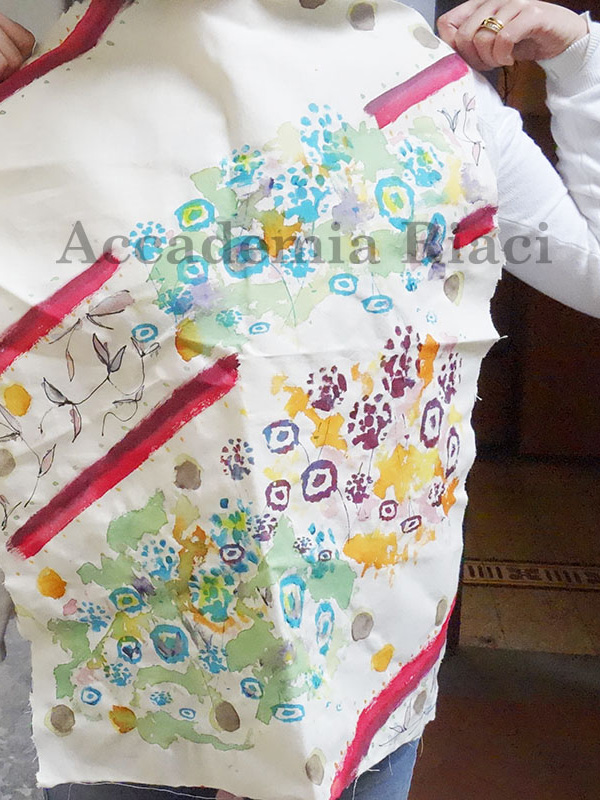 大胆な濃淡。シルクスクリーン技法との組み合わせ
シルクスクリーンはステンシル技法と似ていますが、網戸のような枠に目の粗い部分、細かい部分があり、その具合によってインクの染み度を調整します。
色を変えることもでき、何度刷っても同じデザインが出来上がるのが特徴です。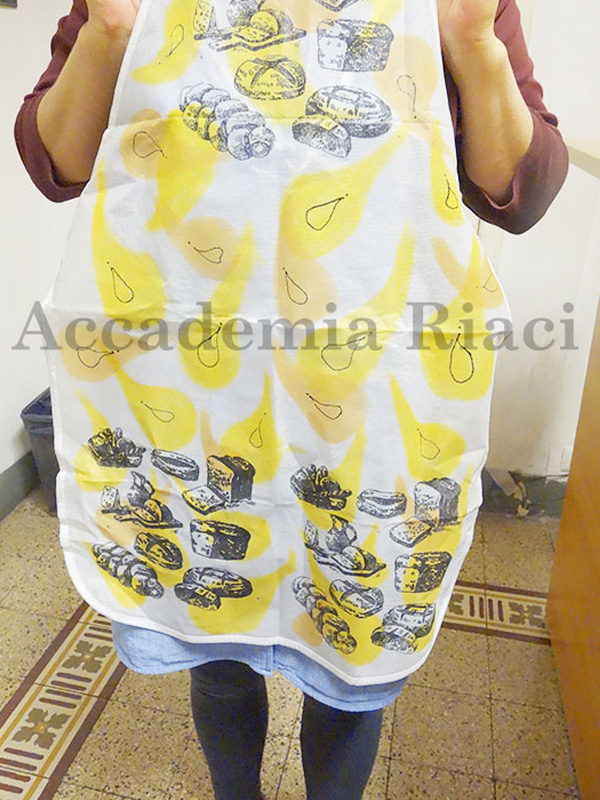 こちらは先生のシルクスクリーンを用いた作品です。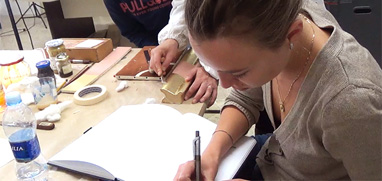 At Accademia Riaci, we are recruiting Course Reporters from our students. The students who are chosen to become Course Reporters are given 10 % of the tuition as their scholarship fee.
The Reporters who have submitted excellent reports will have his or her profile posted on our school website for the next 5 years as an alumnae and will be able to connect with their business chancesafter their graduation.