Accademia Riaci
Student Reports
Read all class reports from our students!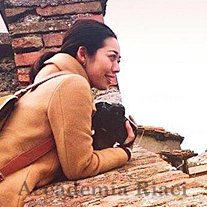 Reporter
Emi Ota
Nationality: Japan
Course: Internship
Program: Internship
Period: Sept 1,2016- Sept 30,2017
アカデミアリアチでカメラマン兼アシスタントをしています。
日本で写真の仕事を辞めて、イタリアのレストランで働いてみたい夫についてきてジェラテリアのインターシップをしていました。
が、その後イタリアで写真の仕事の可能性を感じ、改めて色々と挑戦してみているところです。
カッフェが好きなのでバール巡りをよくしています。
役立つようなイタリア生活情報、学校情報をお伝えしていきます。

I am an intern photographer and assistant at Accademia Riaci.
I quit my job as a photographer in Japan and came here with my husband who wanted to work at a restaurant in Italy. I took a Gelato Internship Course at Accademia Riaci meanwhile.
After my new challenge, however, I began to think that there was more possibility in the photography field in Italy so I decided to go back to my area of expertise and restart.
I love coffee, so I enjoy visiting coffee bars in and around town.
I hope I can let you know useful and helpful Italian daily-life and school information in my reports.
Mar. 10, 2017 | Posted in Reports, Internship , Student Reporter | Tags:Emi Ota, InternshipReporter: Emi Ota | Course: Internship
友人の出産祝いのプレゼントを買いに行ってきました。
おもちゃ屋さんや子供服の店はあるのですが、好みやサイズ感がわからないので、小物やママグッズなどを探していたところ素敵な店に出会いました。

I went shopping for a newborn baby gift for my friend.
There are shops selling toys and baby clothes, but I wasn't sure about the right size and my friend's taste. When I was looking for a shop for baby's ware and mother's goods, I found this great shop.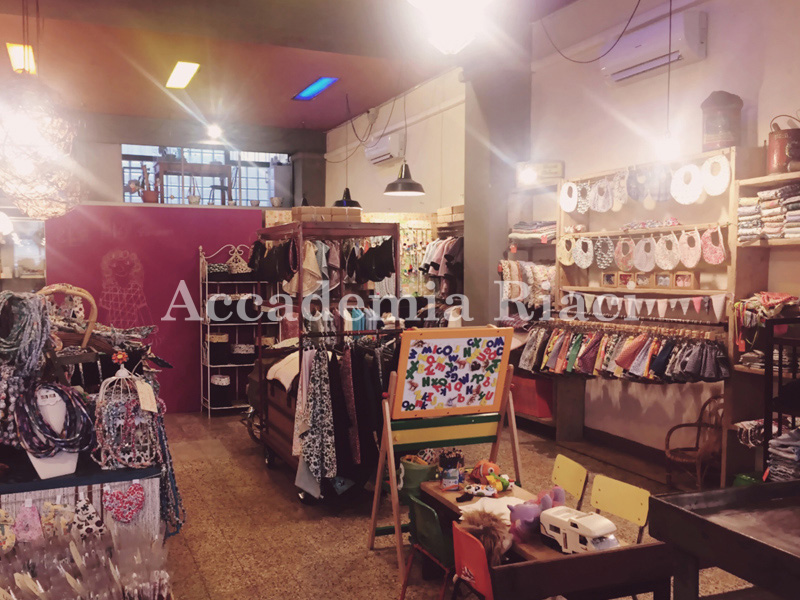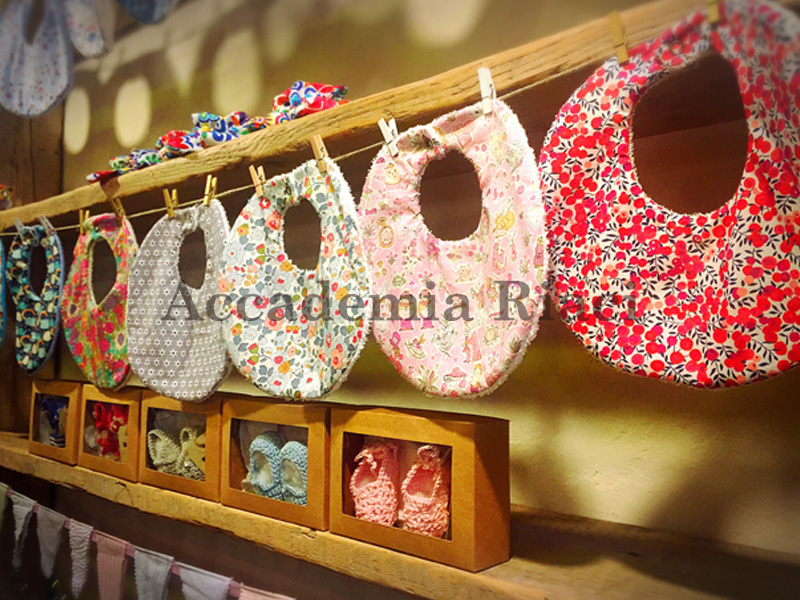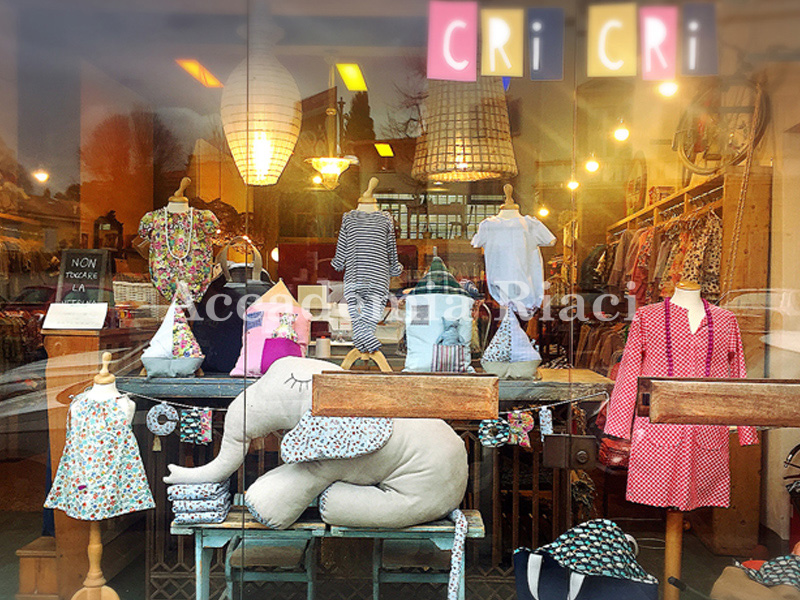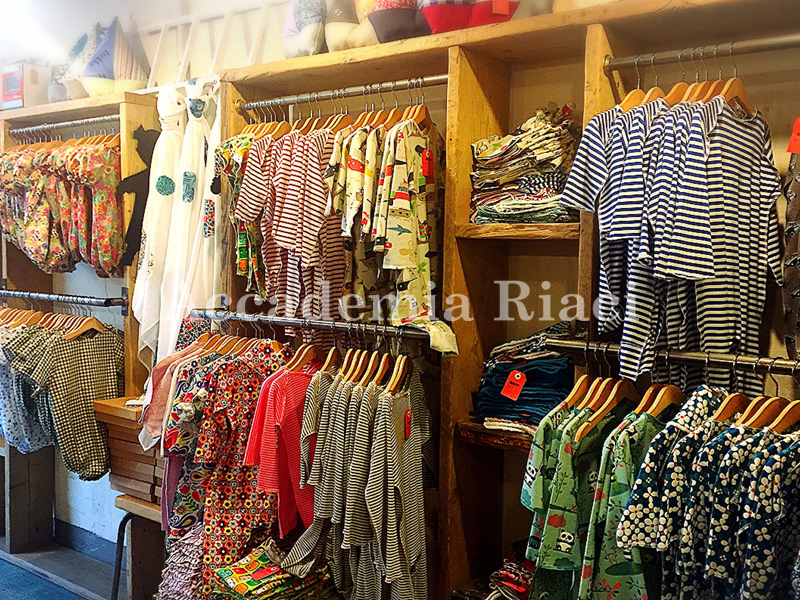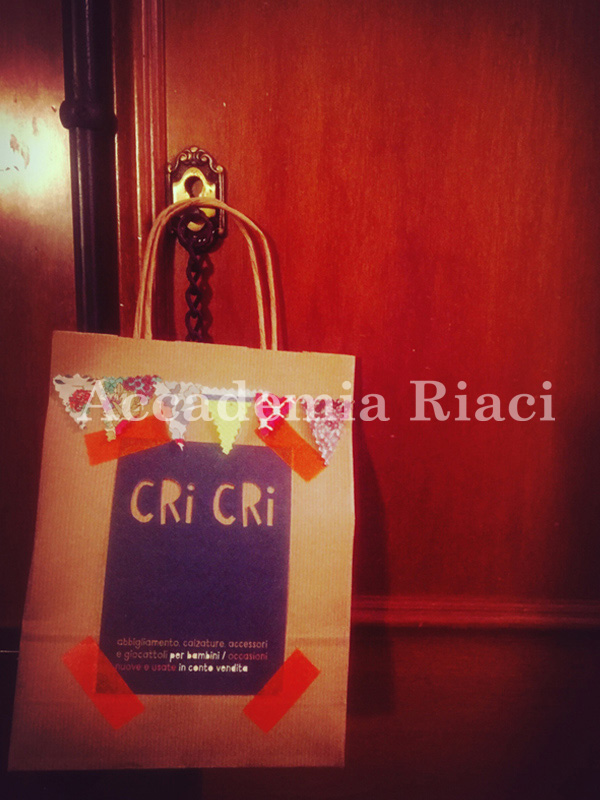 店内にはミシンがあり全てが手作りで作られているようです。よだれかけの裏側はタオル地になっていて、生地の模様もとて可愛いです。
私が購入したのは外出先でオムツを変える時に敷くコンパクトに折りたためるマットのようなものです。
日本ではおむつ替えベットが設置されているトイレが多いので、イタリアならではなのかなと思いました。こちらもタオル地で色々な柄があります。
贈り物用にしてもらったのですが、手提げ袋に布でデコレーションまでしてもらいとても素敵な贈り物がGetできました!

There was a sewing machine in the shop, so I assumed everything in this shop was handmade. The reverse side of bibs was made with pile fabric with cute prints.
I bought a portable diaper-changing pad that would come in handy out of the house.
Unlike Japan, you don't see a lot of public restroom with diaper changing space in Italy. That could be why this kind of pad is popular here. These pads were made with pile fabric with various cute prints as well.
Their gift-wrapping was so gorgeous with a paper bag decorated with pretty cloths. I was so happy that I was able to find such a wonderful gift!

Cri Cri Articoli Per Bambini
Via Il Prato, 45, 50123 Firenze
http://www.mammeafirenze.it/shopping-e-servizi/cri-cri-il-negozio-di-usato-che-conquista-le-mamme/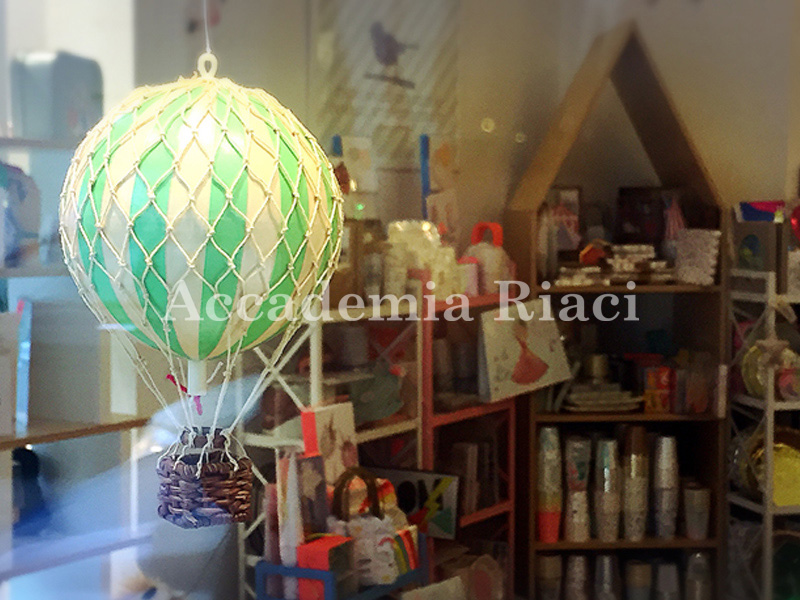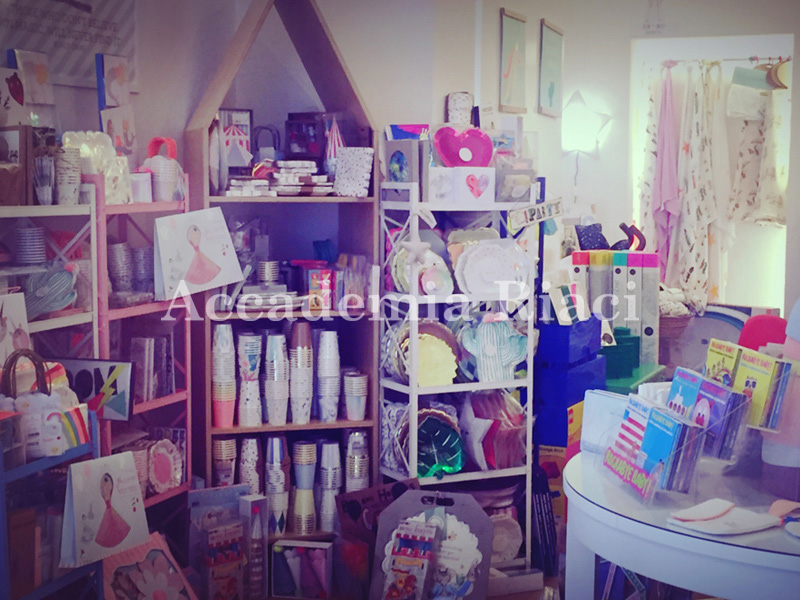 そしてこちらのお店の近くにも子供雑貨の店があります。こちらは赤ちゃんより大きい子供向けが多いですが、おしゃれ服やアイテムが揃っています。

And I found another nice shop nearby. This shop was more for kids in bigger size. There were many stylish clothes and goods for kids in this shop.

Baby Bottega
Via Il Prato, 53-55R, 50123 Firenze
http://www.babybottega.com/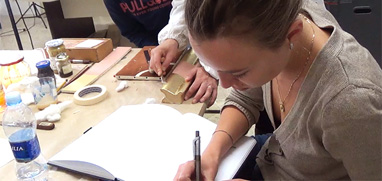 At Accademia Riaci, we are recruiting Course Reporters from our students. The students who are chosen to become Course Reporters are given 10 % of the tuition as their scholarship fee.
The Reporters who have submitted excellent reports will have his or her profile posted on our school website for the next 5 years as an alumnae and will be able to connect with their business chancesafter their graduation.