Accademia Riaci
Student Reports
Read all class reports from our students!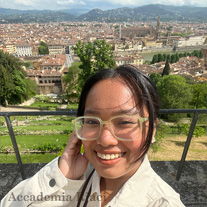 Reporter
Marina Tatshani Rabadon II
Country: Phillippines
Course: Interior Design
Program: Short Course
Period: May 2, 2022 – July 22, 2022
I am Shani and I am an industrial designer by profession focusing on furniture design. In my first 3 years working in the furniture industry, I was able to work with a lot of interior designers, hence, I wanted to also be able to design my own space. Art and design plays a huge role in my life. I always enjoy being surrounded with various artworks and creative people.
Aug. 19, 2022 | Posted in Reports, Interior Design , Student Reporter | Tags:Marina Tatshani Rabadon II, Interior DesignReporter: Marina Tatshani Rabadon II | Course: Interior Design
WEEK 9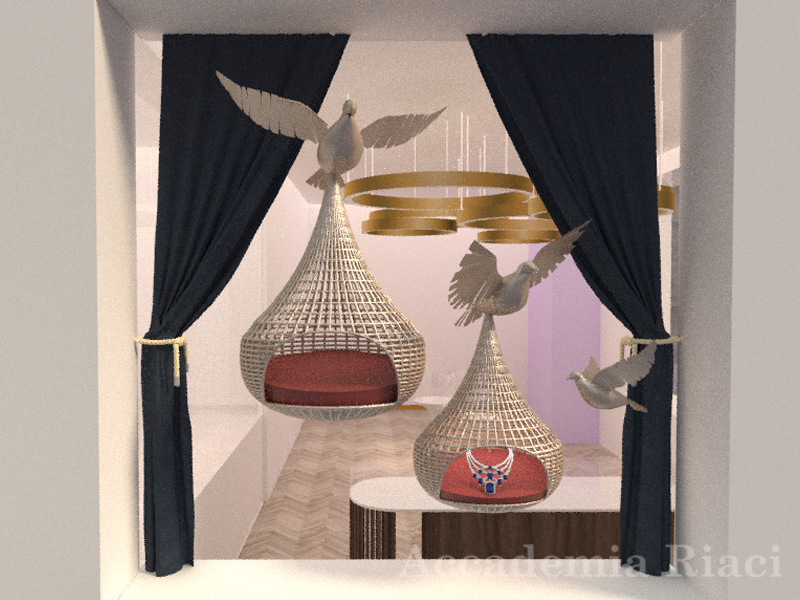 This week I started first with my window display for the jewelry shop. My inspiration came from how storks were believed to bring babies in bags of blankets, but instead of babies, they're carrying jewelry as gifts.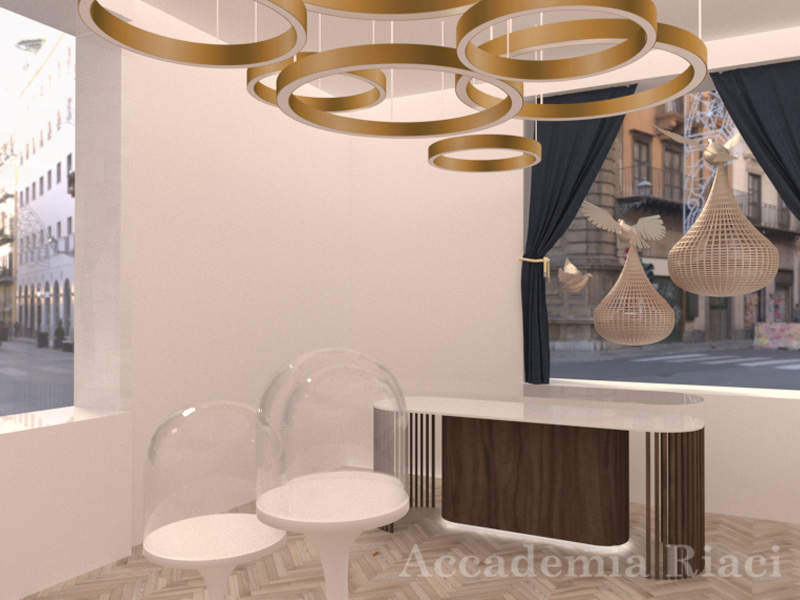 I then went inside to design the main counter table. It's a custom table with glass on top for jewelries to be displayed. I added wooden slats on the side as an accent design. I also added a light fixture to easily visualize more how I want it to look.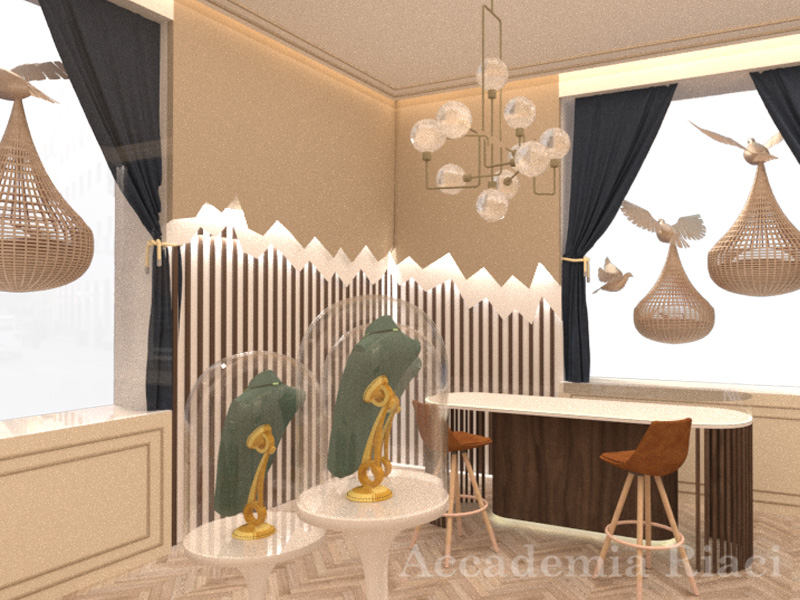 Professor Bicci gave me the freedom to create an accent wall. I came up with the idea of having the wooden slats to pair it with the table. I also changed the light fixture which I think looks better.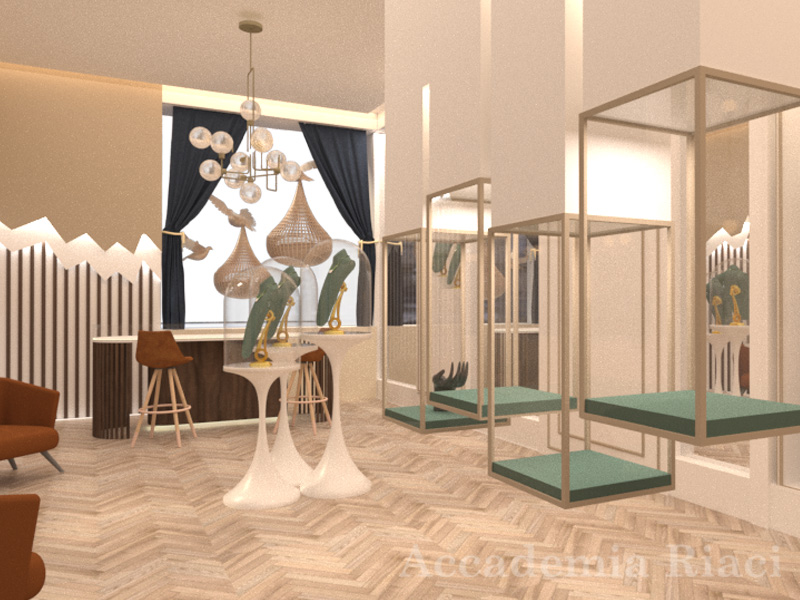 I slowly filled up the space with jewelry displays. Professor Bicci talked about how there isn't much to put inside a jewelry shop so I have to be creative on how I want it to be displayed. I have a hanging display by the entrance which also serves as an accent light. I have a glass dome table in the middle which I got the idea from Beauty and the Beast. I also added full length display on the wall.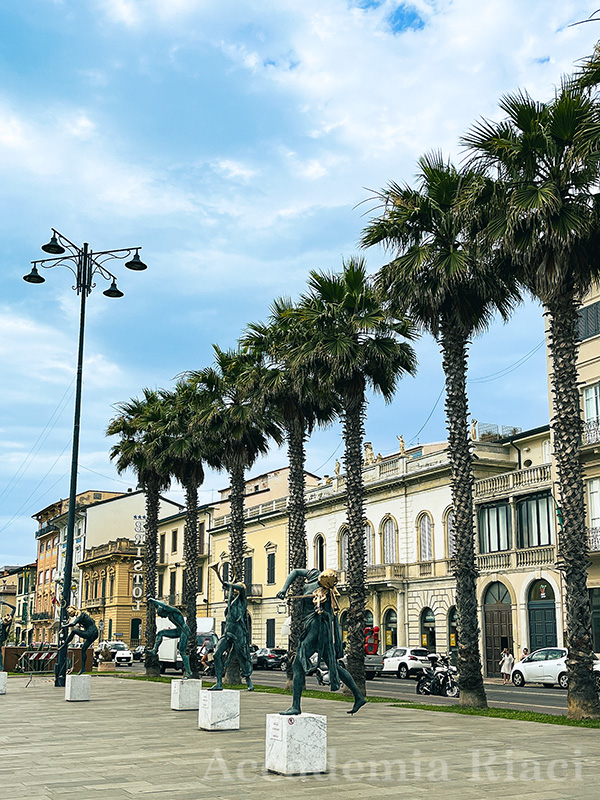 This week was unbelievably a hot summer week in Firenze. I wanted to take a quick dip in the ocean but there isn't in Firenze. Luckily I discovered Viareggio which is an hour and a half away from Firenze. It reminded me of how California beaches look like.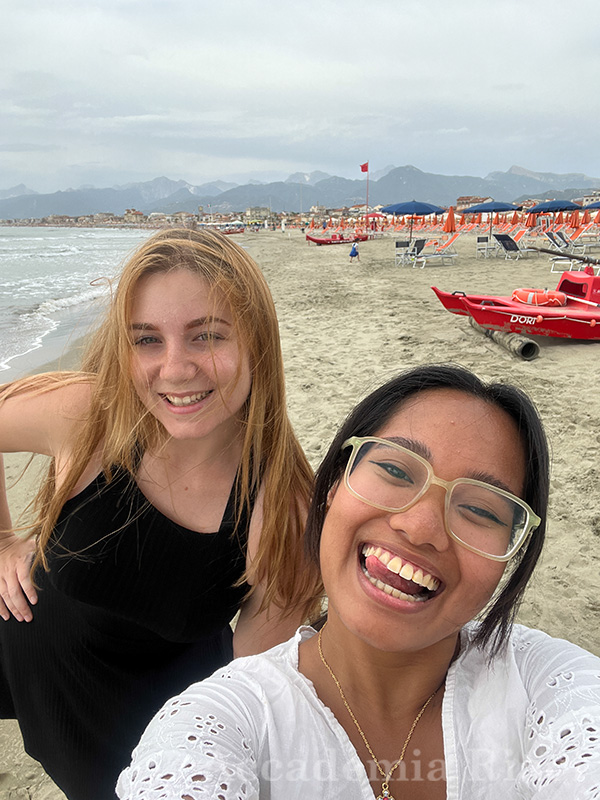 Me and my flatmate enjoying our quick beach trip. We were so happy because it suddenly became cloudy when we got to Viareggio.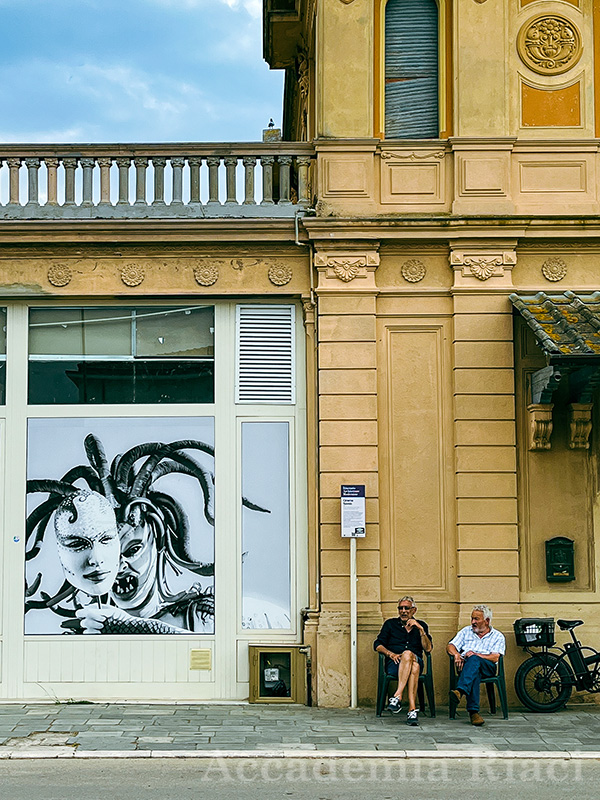 Strolling around Viareggio, I discovered that it's famous because they have the 2nd largest carnival right after Venice. I personally enjoyed how their architectural facades looks different from the average Italian exteriors.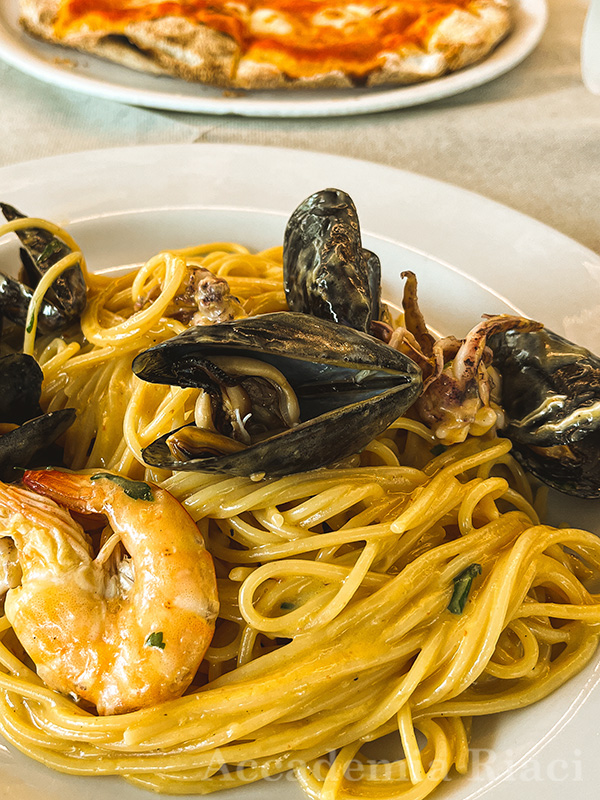 This week I had a seafood carbonara which is by far my top 1 among all the pastas I've tried in Italy. It was unusual to me that seafood carbonara existed. It was really delicious and I hope I could try one again.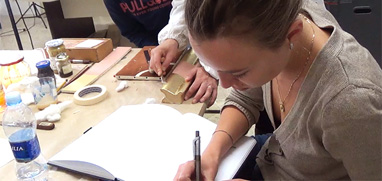 At Accademia Riaci, we are recruiting Course Reporters from our students. The students who are chosen to become Course Reporters are given 10 % of the tuition as their scholarship fee.
The Reporters who have submitted excellent reports will have his or her profile posted on our school website for the next 5 years as an alumnae and will be able to connect with their business chancesafter their graduation.