Accademia Riaci
Student Reports
Read all class reports from our students!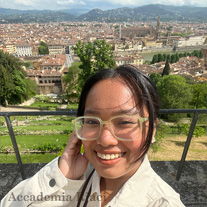 Reporter
Marina Tatshani Rabadon II
Country: Phillippines
Course: Interior Design
Program: Short Course
Period: May 2, 2022 – July 22, 2022
I am Shani and I am an industrial designer by profession focusing on furniture design. In my first 3 years working in the furniture industry, I was able to work with a lot of interior designers, hence, I wanted to also be able to design my own space. Art and design plays a huge role in my life. I always enjoy being surrounded with various artworks and creative people.
Jul. 23, 2022 | Posted in Reports, Interior Design , Student Reporter | Tags:Marina Tatshani Rabadon II, Interior DesignReporter: Marina Tatshani Rabadon II | Course: Interior Design
WEEK 6
This week I worked on the technical drawing of the second bookshelf in the living area. Professor Bicci said that I'm already good with my technical drawings but this time I should be more focused on drawing the close-up details to better understand how the bookshelf should be attached on to the wall.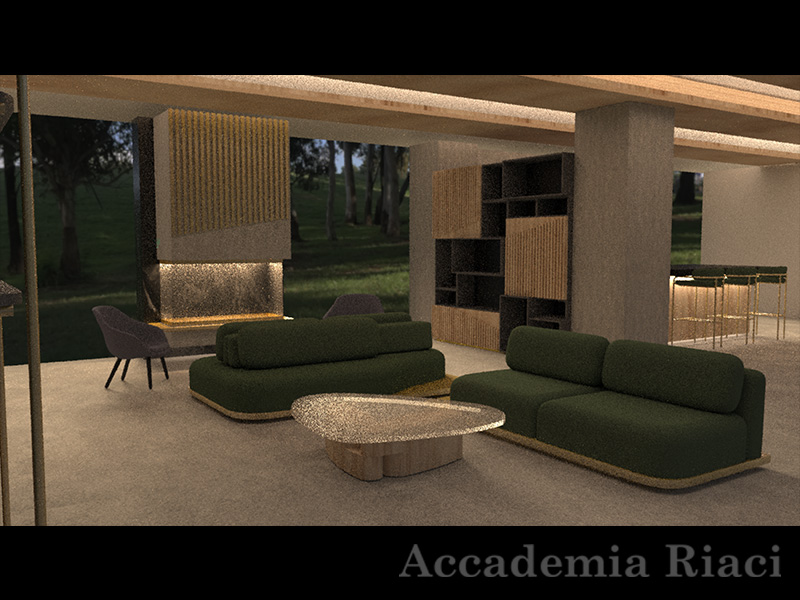 Professor Bicci asked me to finalize the colors and materials in my living area. This is my first option, according to Professor Bicci, it's too dark for a living room and the colors just seem too common.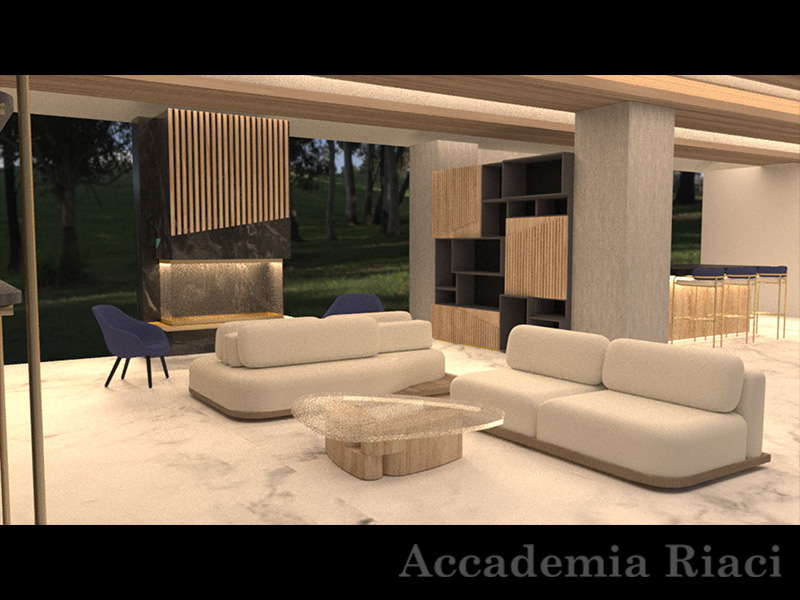 Here on my second option, the lighting is good, but the sofa looks a bit more flushed as if it was one with the marble flooring.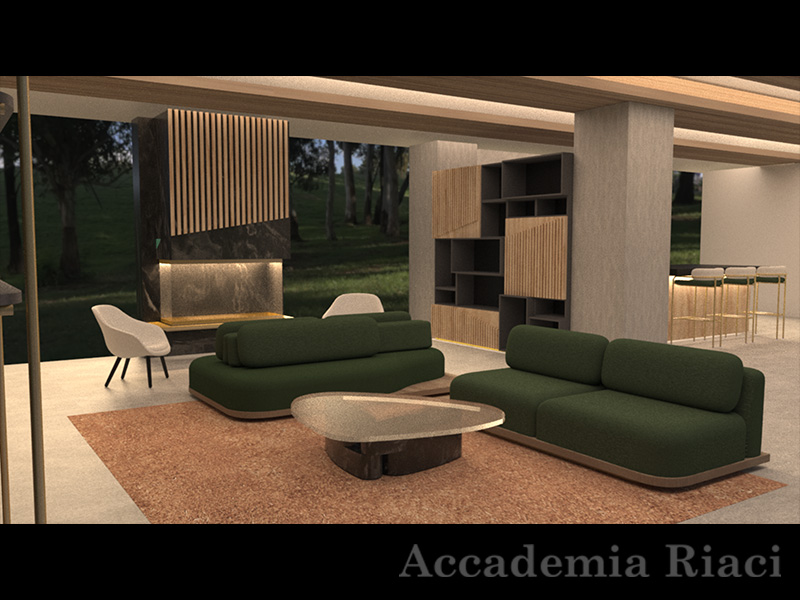 I made several few renderings of my living area but this is the final one we have approved on. I added a carpet on the sofas, then I used the color green to make the sofas look pop yet still maintaining the luxe and sleek feel of the living area.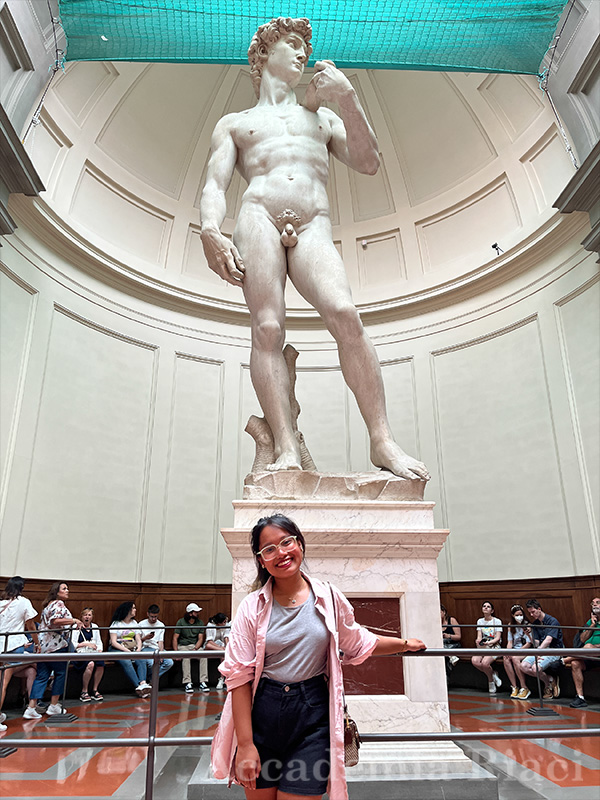 This week I finally went to Galleria dell'Academia to see the famous David by Michelangelo. I was actually surprised on how huge David is. I learned that it was meant to be placed on top of a church hence the huge size.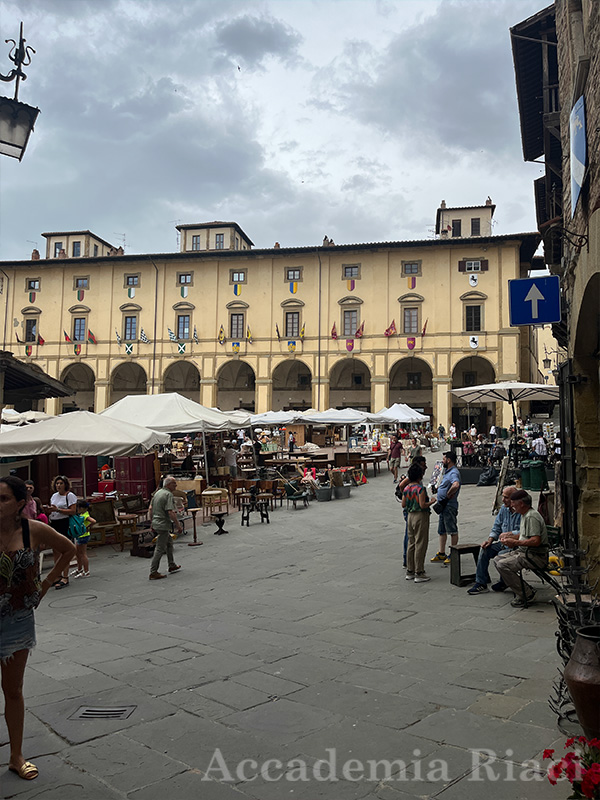 I went to Arezzo which is about an hour train ride from Firenze. My friend mentioned that this is where the biggest Antique fair is held. I was overwhelmed with everything there is as the antique fair was spread all around the streets of Arezzo.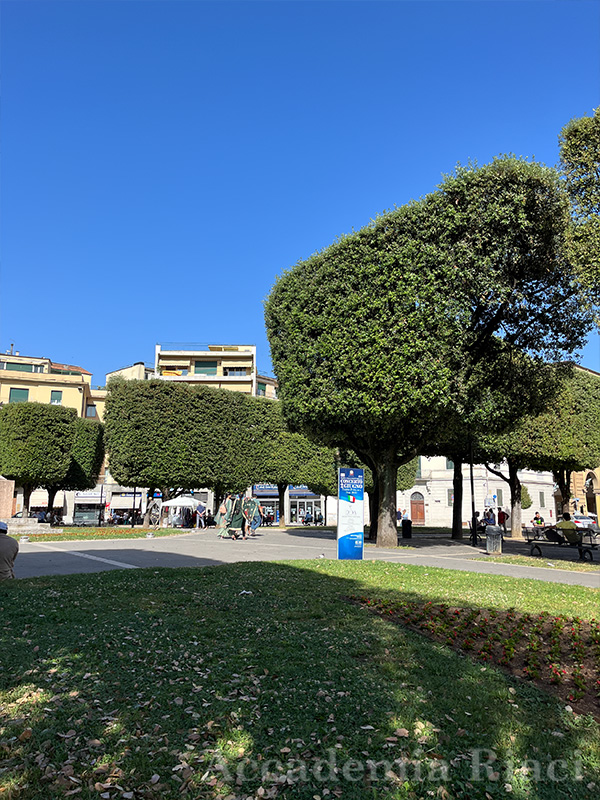 I love this photo because of the trees. I simply admired how the town of Arezzo was able to maintain the shape of their trees like this.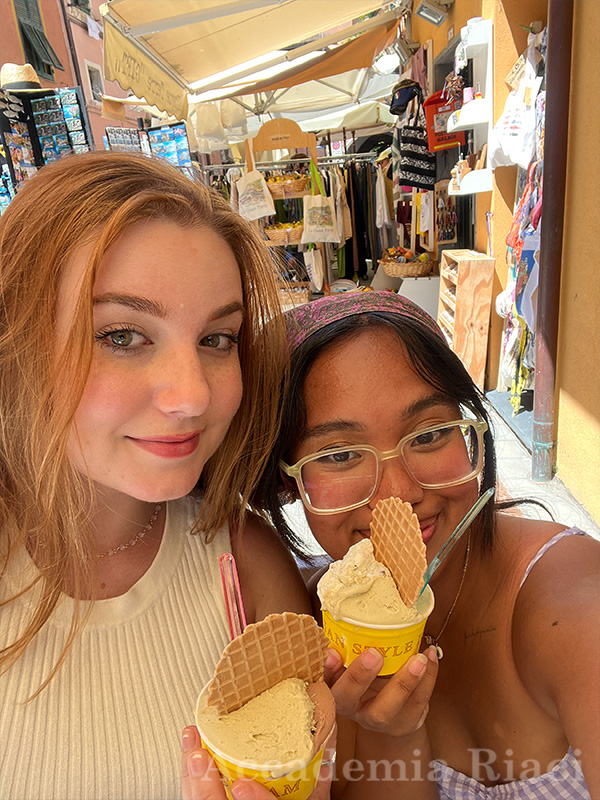 I now have a new flatmate and we went out on a sunny day to buy gelato. Since she's new to Firenze, we walked and I showed her around town.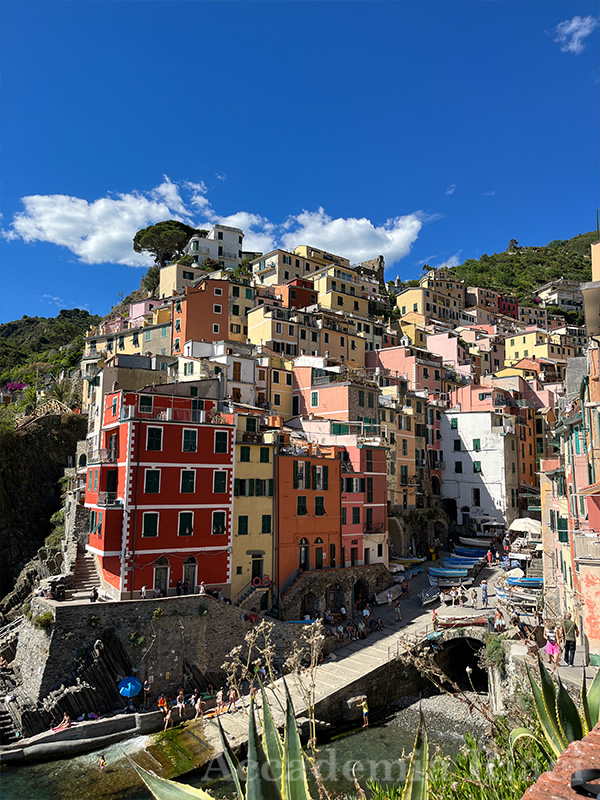 This week I was able to cross off something from my long time bucketlist which is to visit Cinque Terre. I am very happy to be able to finally see it in person. This photo is in the first town called Riomaggiore which was the inspiration for the Disney film "Luca"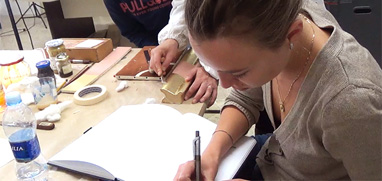 At Accademia Riaci, we are recruiting Course Reporters from our students. The students who are chosen to become Course Reporters are given 10 % of the tuition as their scholarship fee.
The Reporters who have submitted excellent reports will have his or her profile posted on our school website for the next 5 years as an alumnae and will be able to connect with their business chancesafter their graduation.