Accademia Riaci
Students' Blog
Up-to-date report from one of our students!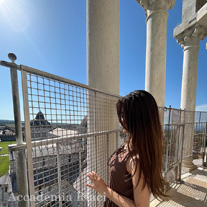 Reporter
Chikako Imada
Nationality: Japan
Course: Interior Design
Program: Summer Course
Period: Jul. 11, 2022 – Aug. 5, 2022
こんにちは、ちかこです。日本出身の25歳です。 私がこのインテリアデザインのコースを学ぶ事になったきっかけは 去年、会社を退職したことがきっかけです。 元々18歳の時にインテリアデザインの専門学校に3年間通っていたのですが ジュエリー会社に就職し前職で2〜3年ブランクが空いてしまった為転職活動の幅を広げるためにも勉強しなおそうとした事がきっかけです。日本とは全く違った文化での色の使い方やインテリアの使い方などを吸収したいと思い海外で学べる学校を探していました。そしてアカデミアリアチのサイトを見つけ一年貯金をしサマーコースを受けます。 数週間ですが芸術の街イタリアで変わった視点を見つけていきたいです。
Sep. 14, 2022 | Posted in Blog, Interior Design , Student Reporter | Tags:Chikako Imada, Interior Design | Language:

Reporter: Chikako Imada | Course: Interior Design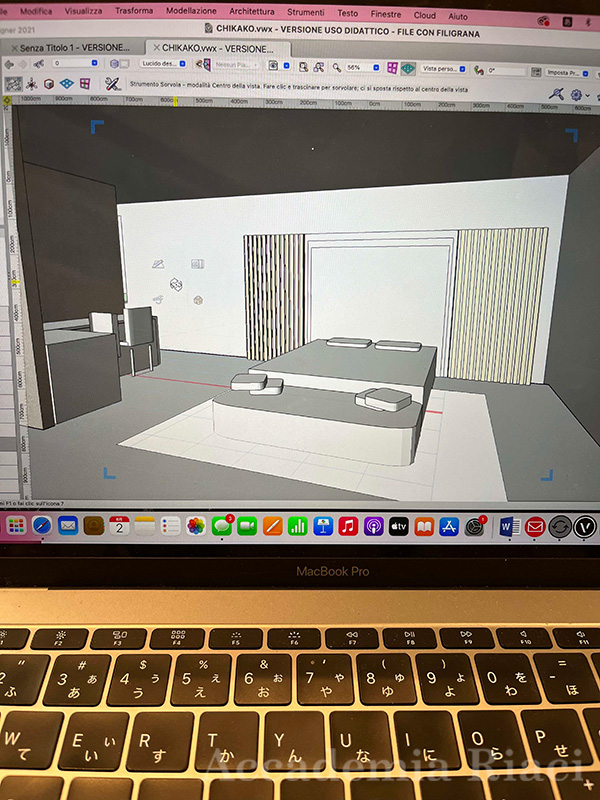 学校も最終ウィークに入りアパートも完成してきました。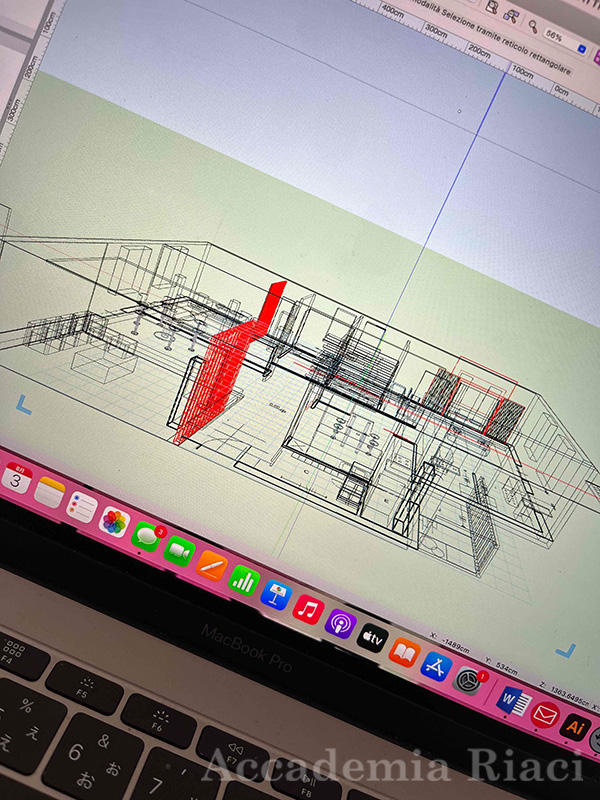 最初は図面から描き始め3Dで立ち上げ完成です。今回はリビングルームとベッドルームをデザインしました。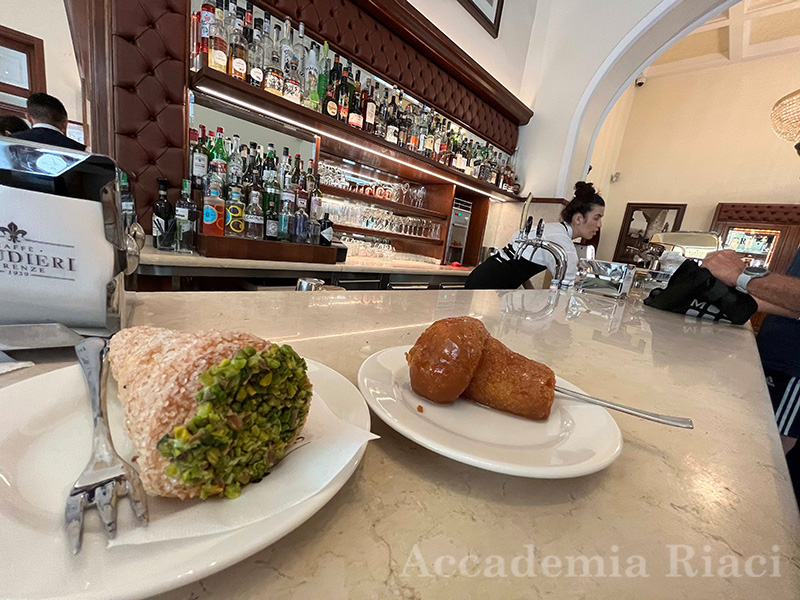 学校近くのカフェに行ってきました。カフェによっては座るとチャージ料がかかってしまう所もあり、今回はカウンターに立って食べました。ピスタチオクリームが中に入ったパンとラム酒につけたパンがあり、どちらもとても美味しかったです。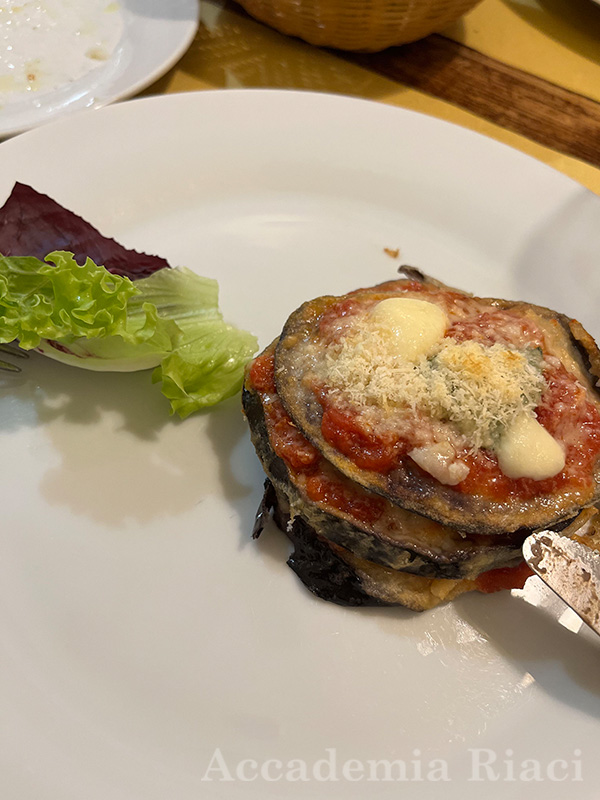 YouTubeで見ていたレストランへ行ってきました。どれも美味しかったです。
今朝起きたら外から大きい音がして外を覗くと車と車がぶつかり衝突事故を起こしていました。フィレンツェに過ごしていて道は狭いのに車が容赦なく突っ込んでくるので、気をつけないと、と思います。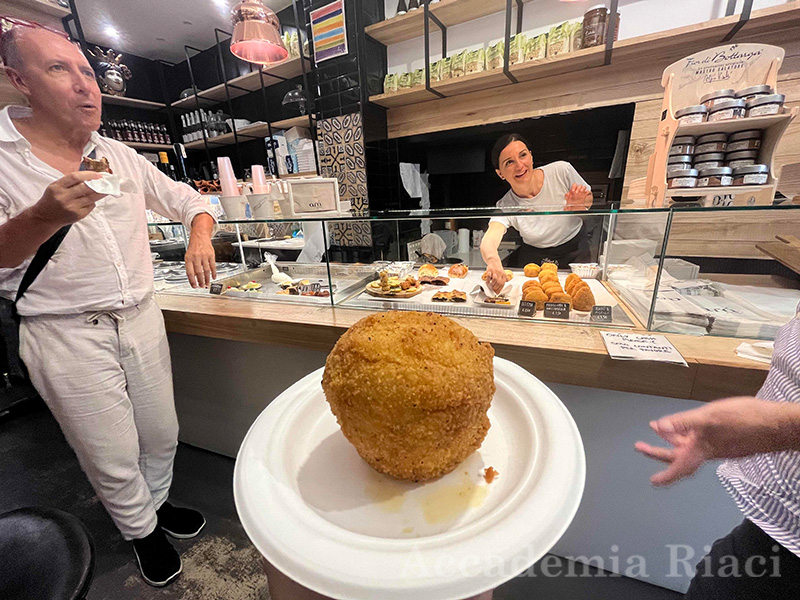 ずっと食べてみたかったアランチーニを食べてきました。中身の種類もたくさんあり、イカ墨が入っているのも美味しいみたいです。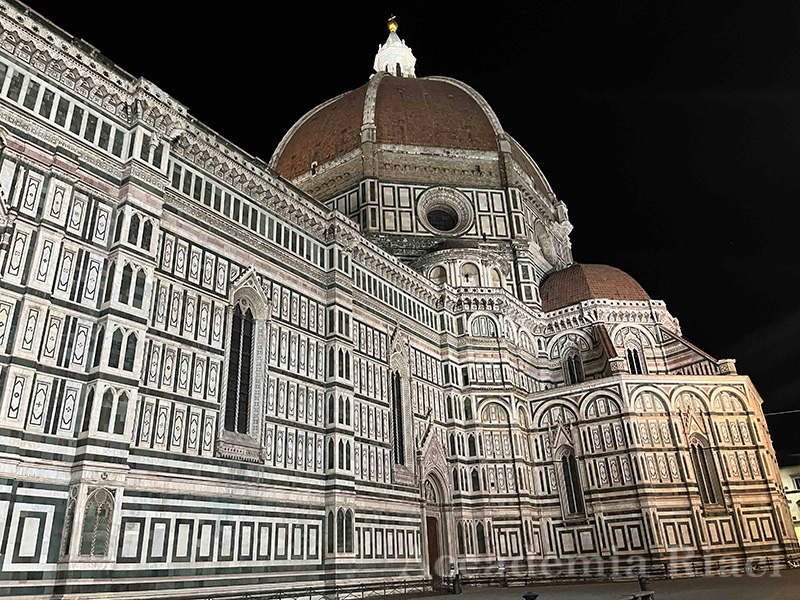 夜のドゥオーモもとっても綺麗でした。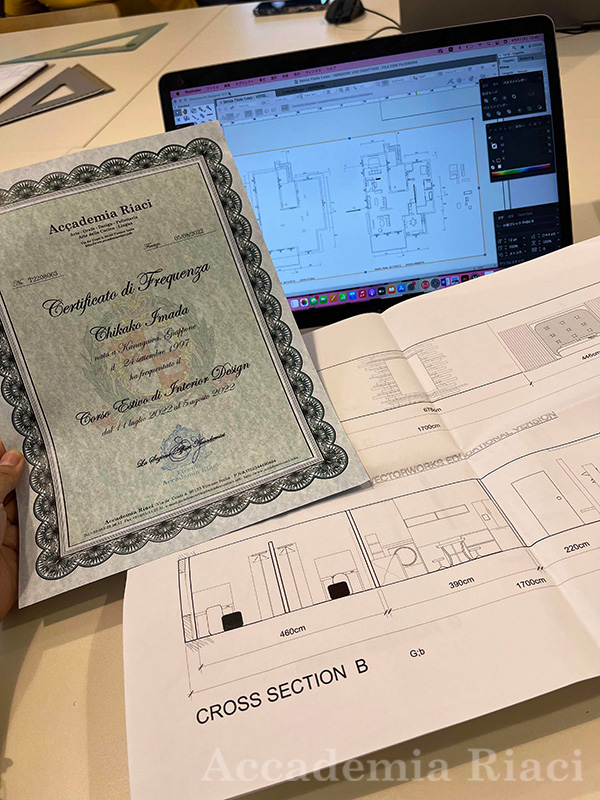 あっという間だった学校も終了しました!とてもいい経験ができました。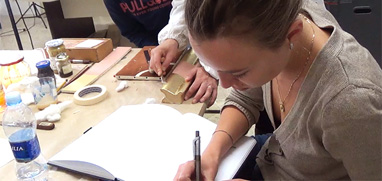 At Accademia Riaci, we are recruiting Course Reporters from our students. The students who are chosen to become Course Reporters are given 10 % of the tuition as their scholarship fee.
The Reporters who have submitted excellent reports will have his or her profile posted on our school website for the next 5 years as an alumnae and will be able to connect with their business chancesafter their graduation.