Accademia Riaci
Student Reports
Read all class reports from our students!
Reporter
Wenjie
Country: Taiwan
Course: Interior Design
Program: Summer Course
Period: Sep 5, 2022 – Sep 30, 2022
Born in Taiwan. Work in Japan's architecture design company 5 years. After woking around 2 years started found myself have more interested in interior then i decided to go to the interior school in tokyo.The course i joined is a basic course so after graduate and got two year working experiences i want to see the different interior between Asia and Europe so i decided to join Accademia Riaci.
Jan. 23, 2023 | Posted in Reports, Interior Design , Student Reporter | Tags:Wenjie, Interior DesignReporter: Wenjie | Course: Interior Design
This week, the professor told me to design a jewelry shop which I also have never designed before. It's also a challenge for me. I made 3 plans and found one of them I can feel satisfy. Then I can process the color and the material.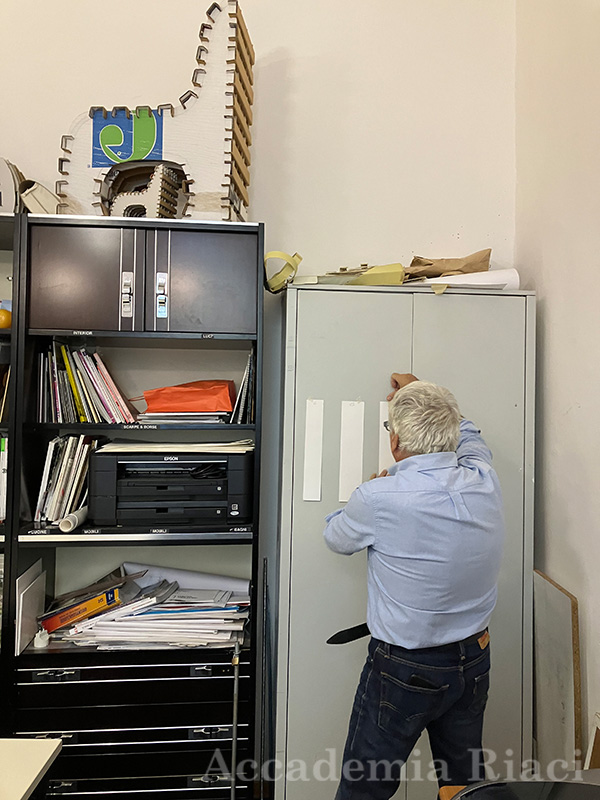 Professor Paul was helping me to find how much width will look good on the frame of the door. It's really a quick and more certain way when you are unsure about something that you are designing.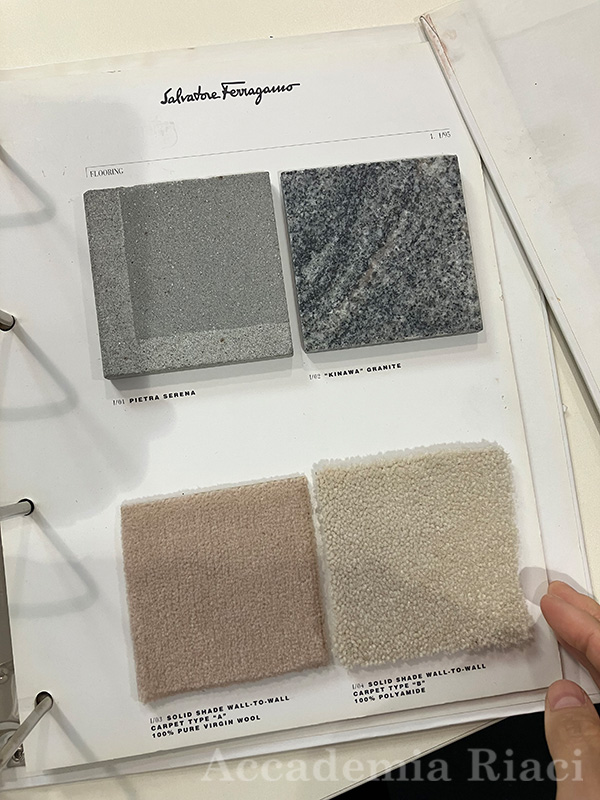 This is the manual of all the Salvatore Ferragamo shops in the world which was designed by our professors. I feel so much pleasure reading it! And all those details of design were so minute and you won't feel it is out of trending even now.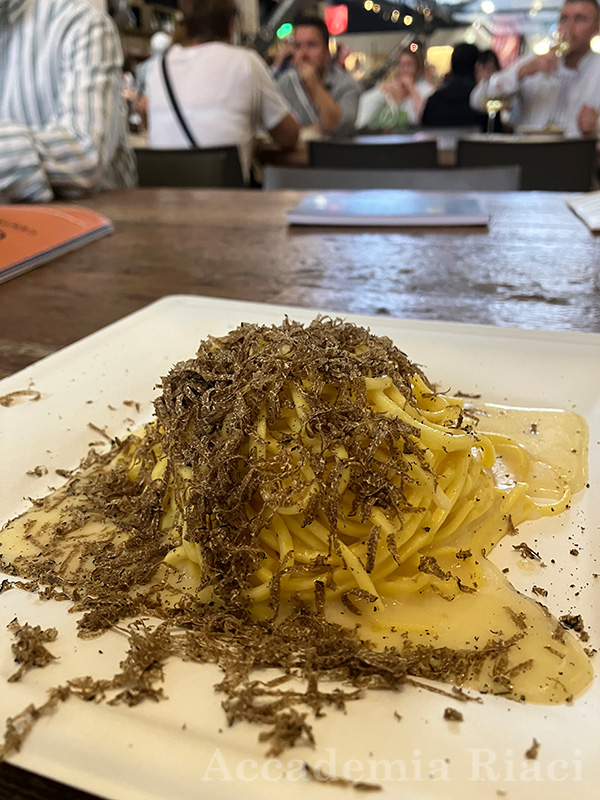 Finally I went to try the truffle pasta which seems very popular in the certro market! Hmmm, it did tast good but the noodles is not the kind of I like…so…unfortunately it won't be mine must have to eat in Florence list.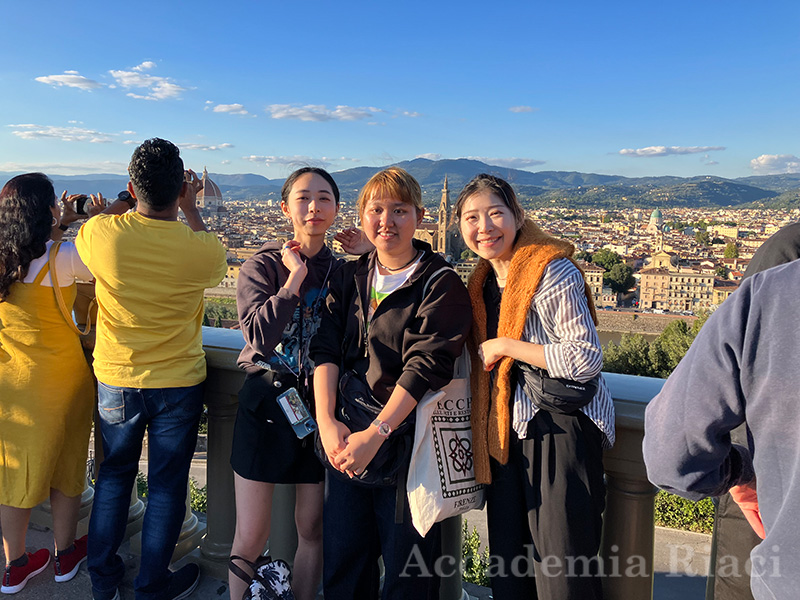 After school we took the walk to the Piazzale Michelangelo. I guess we only took 30-40 minutes from school to there. I really recommend going there by walking rather than by bus because you can also enjoy the view of the river.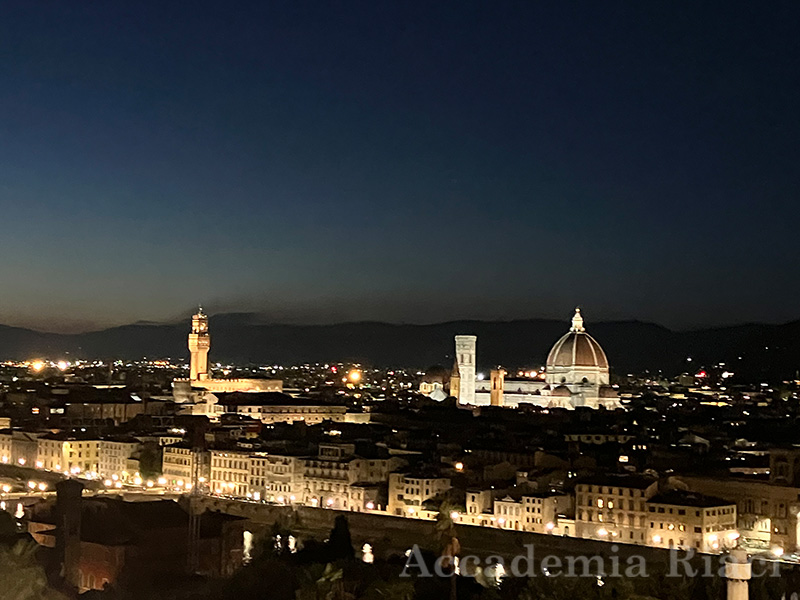 This is the night view from Piazzale Michelangelo. Isn't it so beautiful? But the weather is getting cold these day. All of us feeled foze. So if you want to go there like the season now, you better get some warm clothes.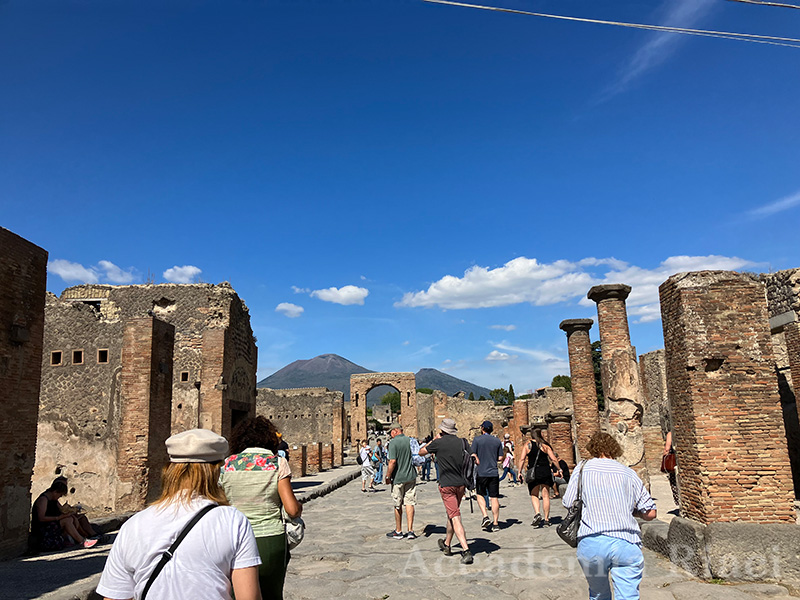 This weekend we went to Pompei!! What we are always excited to visit. We hired a guide to guiding us. It's cost but it's REALLY WORTH!! Under her guiding we can know more about the history of Pompei deeply and save many time on finding the way.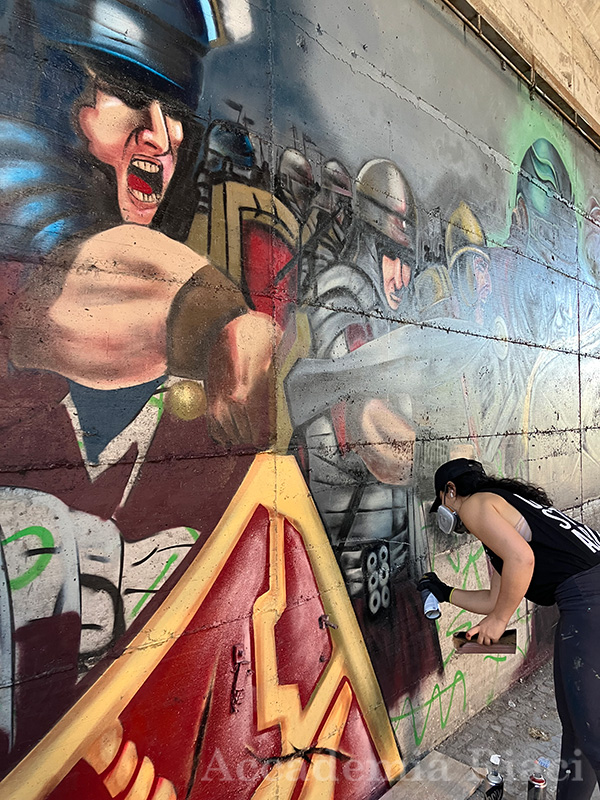 On the way to Pompei we met an artist who was drawing on the tunnel's wall. Our guide told us about the story of what she was drawing but i can't remember now.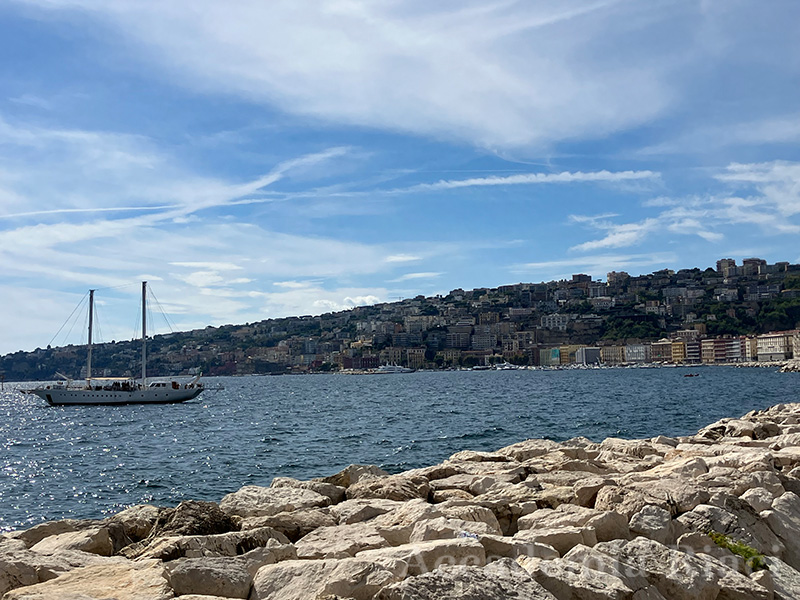 The bay view of Naples!! Our guide drove us to see the bay. It definitely will become my best memories of this time travel in Italy!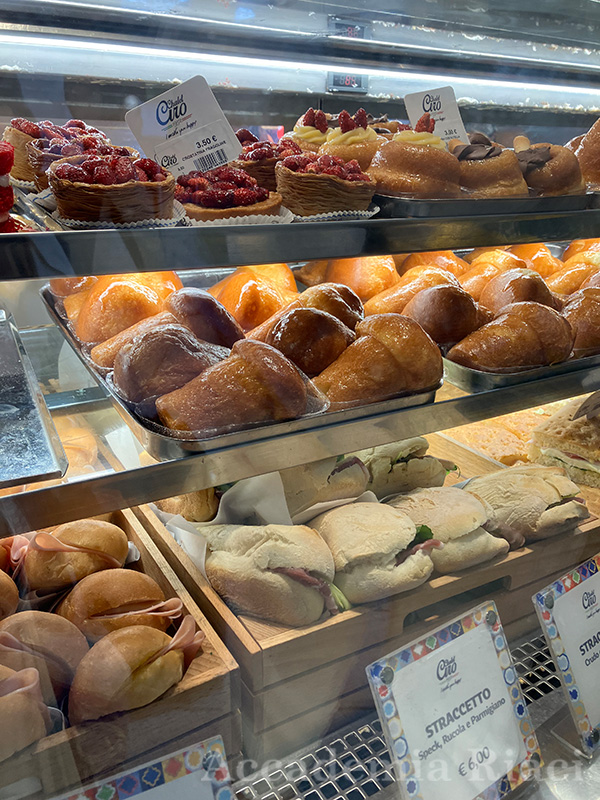 It's one of the famous deserts in Naples which is called ''babà ''! The shape looks like a mushroom and the texture is like between bread and cake. It's really special tasty for me. The syrup is its most important feature. In Naples the making is with rum.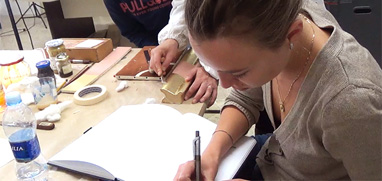 At Accademia Riaci, we are recruiting Course Reporters from our students. The students who are chosen to become Course Reporters are given 10 % of the tuition as their scholarship fee.
The Reporters who have submitted excellent reports will have his or her profile posted on our school website for the next 5 years as an alumnae and will be able to connect with their business chancesafter their graduation.