Accademia Riaci
Student Reports
Read all class reports from our students!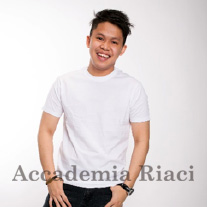 Reporter
Fan Lip Hoong
Nationality: Malaysia
Course: Interior Design
Program: One-Year Course
Period: Sep. 4, 2017 - Apr. 27, 2018
I would like to briefly introduce myself first – my name is Fan Lip Hoong, I am 21 years old and I live in Kuala Lumpur, Malaysia. I recently graduated my diploma at Bandar Sunway, Malaysia. and I always had a dream that went to further studies in oversea. I have always had a great passion for interior designing which developed form a love of designing catalogues. So, I have the chance to come to Accademia Riaci, Florence, Italy to master my designing skills. I want to develop my knowledge of interior designing in Italy. In future, I intend to help people with my creative ideas in decorating and designing to help them make their space look attractive also give them what they are looking for.

簡単に自己紹介をしたいと思います。名前はFan Lip Hong、歳は21才でマレーシアのクアラルンプールに住んでいます。そして少し前にマレーシアのBandar Sunwayを卒業したばかりです。すっと海外で勉強する事を夢見ており、デザインカタログへの愛から生まれたインテリアデザインへの情熱ををずっとお持ち続けていました。そして、イタリアのフィレンツェにあるアカデミアリアチでデザインスキルを習得する機会を得ました。イタリアでインテリアデザインについての知識を深め、自分のデコレーションとデザインの創造力を使って人々の空間を魅力的にしたり、彼らが求めてるものを作る手助けができればと思います。
Nov. 10, 2017 | Posted in Reports, Interior Design , Student Reporter | Tags:Fan Lip Hoong, Interior DesignReporter: Fan Lip Hoong | Course: Interior Design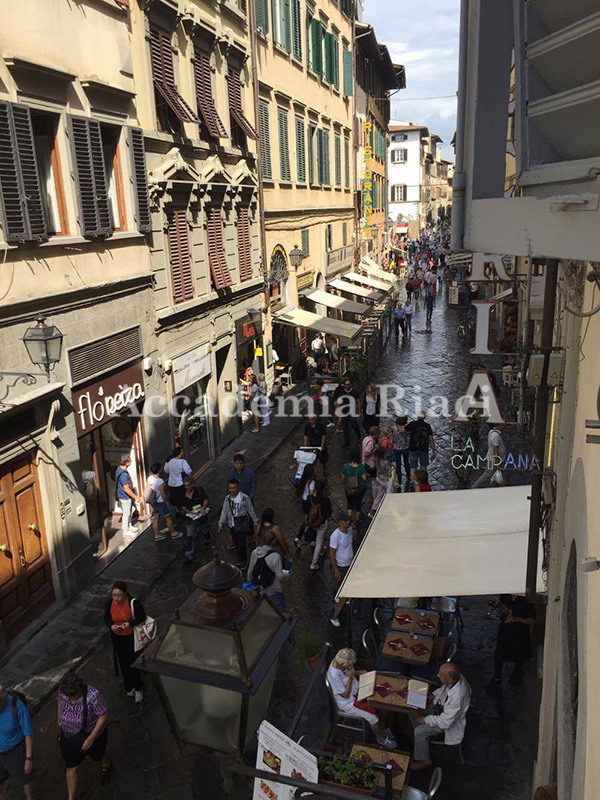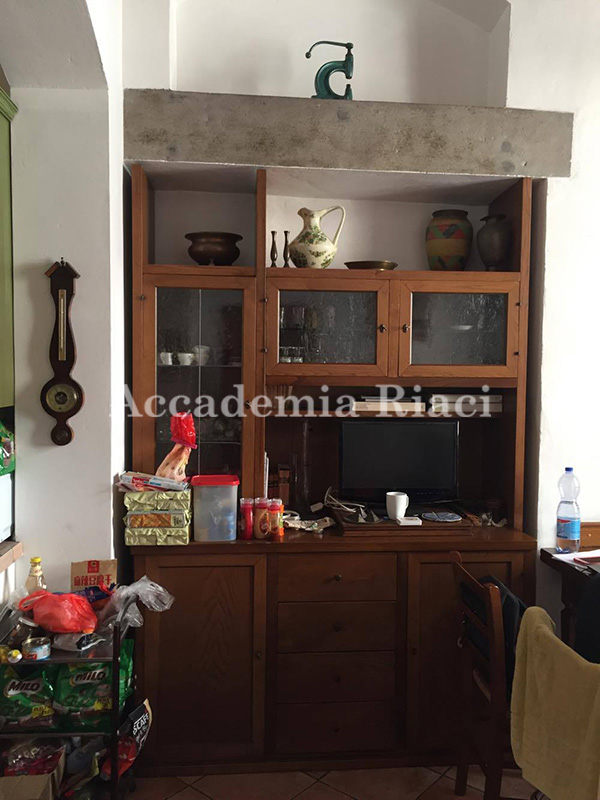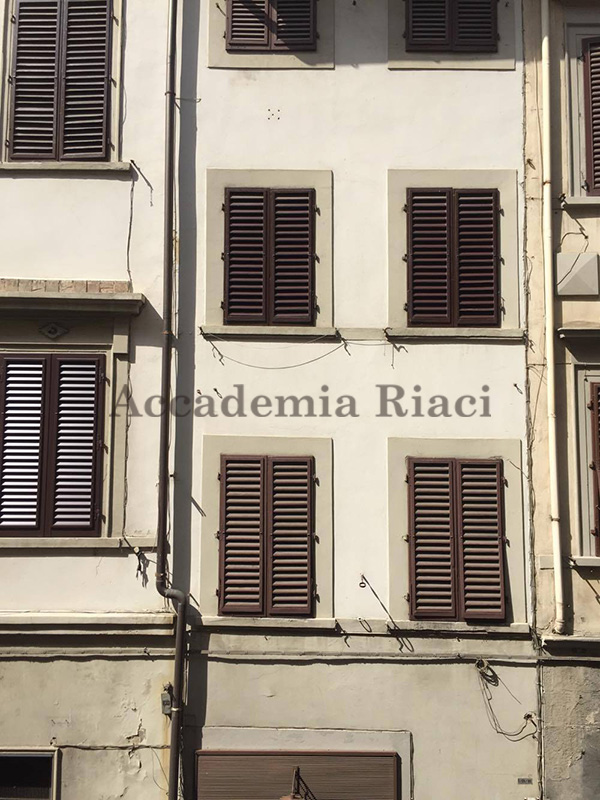 The pic above is Borgo San Lorenzo 12, which is the place I stay. The street always crowded of people somethimes there got live band as well.

この写真はBorgo San Lorenzo 12、私が住んでいる所です。道はいつも混んでいて、時々バンド演奏もあります。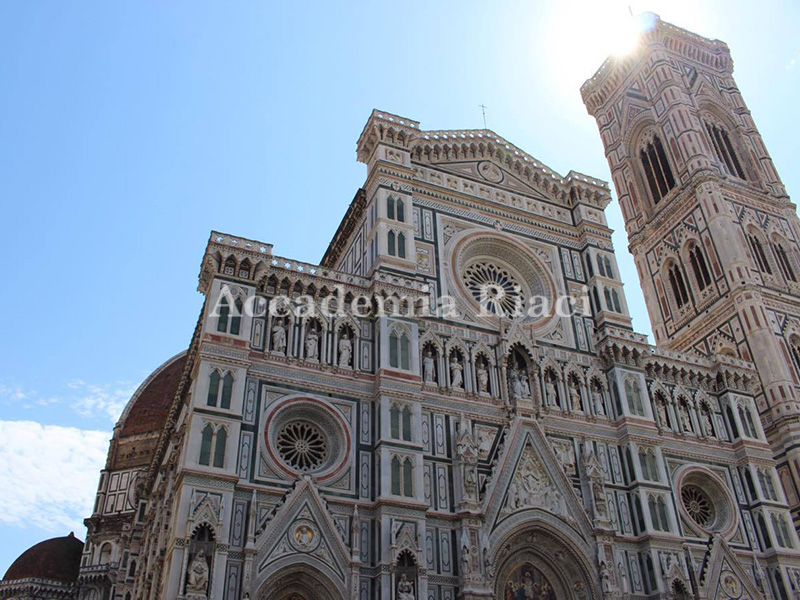 This is the church just 1 minutes away from my hostel, which is the main church of Florence, Italy. Il Duomo di Firenze, as it is ordinarily called, was begun in 1296 in the Gothic style with the design of Arnolfo di Cambio and completed structurally in 1436 with the dome engineered by Filippo Brunelleschi. The exterior of the basilica is faced with polychrome marble panels in various shades of green and pink bordered by white and has an elaborate 19th-century Gothic Revival façade by Emilio De Fabris.

これはフラットから1分ほどの所にある教会で、フィレンツェで一番重要な教会です。フィレンツェのドゥオーモと呼ばれているこの教会は、1296年にアルノルフォ・ディ・カンビオによってゴシック様式のデザインがされ、1436年にはフィリッポ・ブルネレスキによって設計されたドームと共に完成します。バシリカ聖堂の外観は白く縁取られ、ピンクと緑の線が入ったマーブル模様で出来ており、19世紀にはゴシック・リバイバル様式のファサードがエミリオ・デ・ファブリスによって建設されました。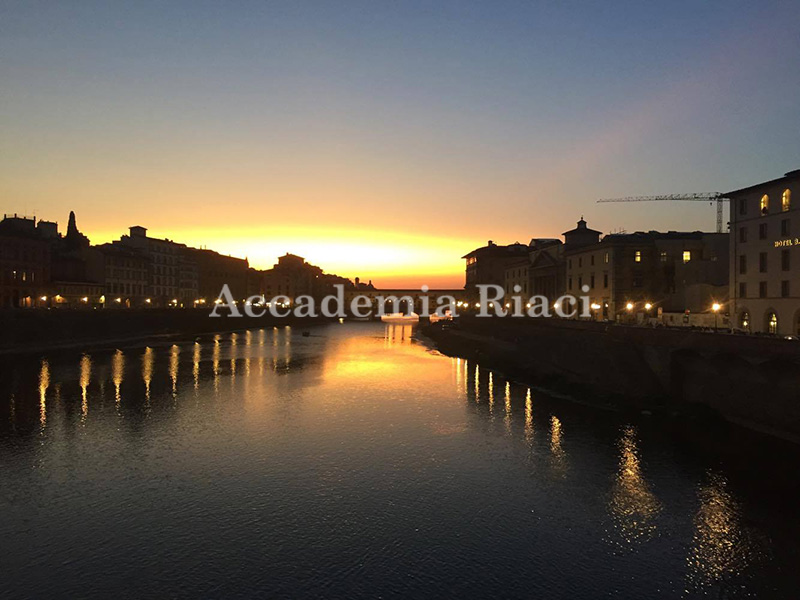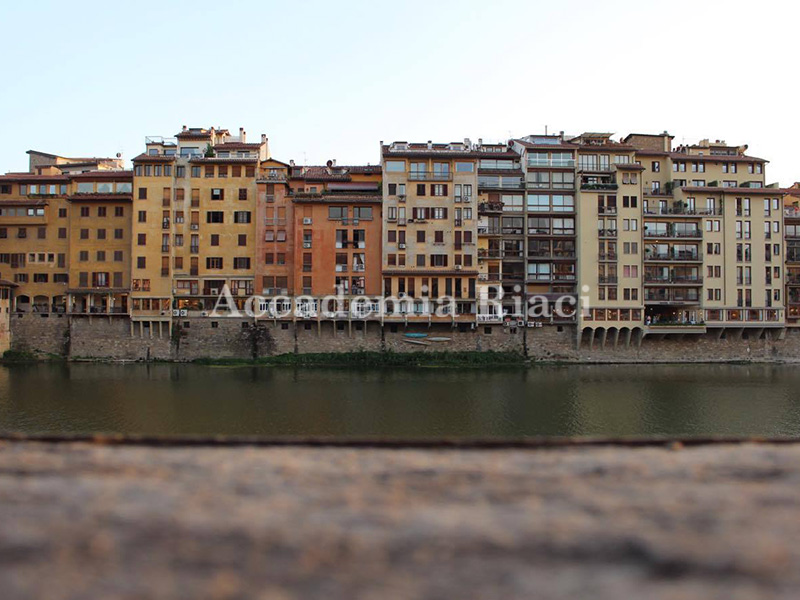 The pictures are Ponte Santa Trìnita. Which located at the river. The distance from my hostel will take around 15 minutes to reach there. The Ponte Santa Trìnita is a Renaissance bridge in Florence, Italy, spanning the Arno. The outside spans each measure 29 m (95 ft) with the centre span being 32 m (105 ft) in length. The two neighbouring bridges are the Ponte Vecchio, to the east, and the Ponte alla Carraia to the west. So, during the night time there got live band and a lot people chill at there, having fun there.

この写真は川にかかっているサンタ・トリニタ橋です。私のフラットからは15分程で着きます。このサンタ・トリニタ橋はアルノ川にかかるルネッサンス様式の橋です。外側スパンは29メートル(95フィート)中央スパンは長さ32メートル(105フィート)あります。そして、東側の隣にはポンテ・ヴェッキオ、西側の隣にはポンテ・アッラ・カッライアートがあります。夜にはバンドが演奏したり、多くの人がそこでリラックスしたり楽しんだりしています。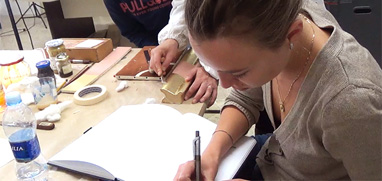 At Accademia Riaci, we are recruiting Course Reporters from our students. The students who are chosen to become Course Reporters are given 10 % of the tuition as their scholarship fee.
The Reporters who have submitted excellent reports will have his or her profile posted on our school website for the next 5 years as an alumnae and will be able to connect with their business chancesafter their graduation.