Accademia Riaci
Student Reports
Read all class reports from our students!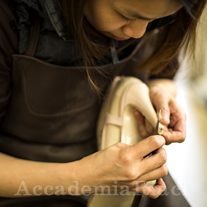 Reporter
Yi-Chen Chou
Nationality: Taiwan
Course: Shoe Making
Program: Master 1year Course
Period: Sept.8,2014-Apr. 24,2015
With medical background specializing in biomechanics of lower extremity, Yi-Chen Chou is interested in producing bespoke shoes for both general population and people with special needs. By taking the entry level of shoe making course last year at Florence, she has now equipped with the fundamental skills of shoemaking, and would like to learn more advanced shoemaking techniques as well as to integrate the gained knowledge onto prospective orthopedic shoes using customized lasts through her second year.
Oct. 22, 2014 | Posted in Reports, Shoemaking , Student Reporter | Tags:Yi-Chen Chou, ShoemakingReporter: Yi-Chen Chou | Course: Shoemaking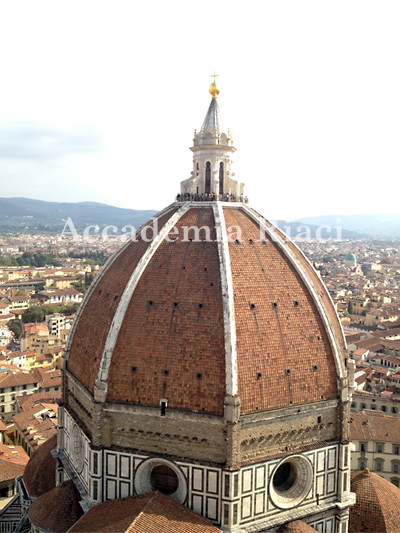 1) During the art visit class last Friday, we went up to the Brunelleschi's dome to enjoy the amazing view of the entire Florence city. We all feel blessed as we live in a such beautiful city.

上週五的藝術參觀課程我們爬了聖母百花大教堂的圓頂並享受佛羅倫斯美麗的街景,可以在這裡生活著實是件幸福的事。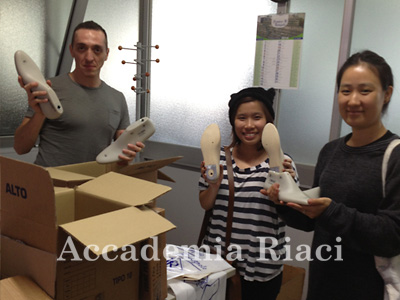 2) In addition, finally all the lasts we've ordered in September are all ready.

此外,我們九月訂的楦頭終於做好了。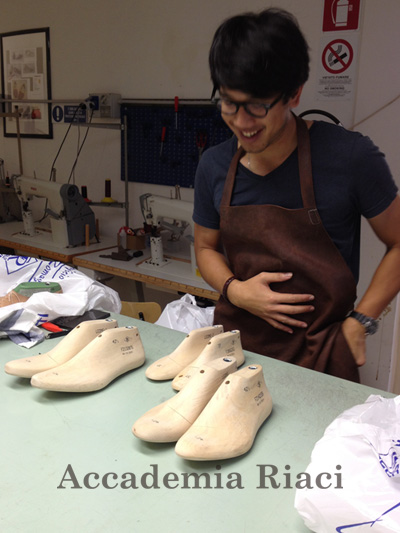 3) Look at Josh, he is so happy with his new toys!

你看Josh滿心歡喜的看著他的新玩具!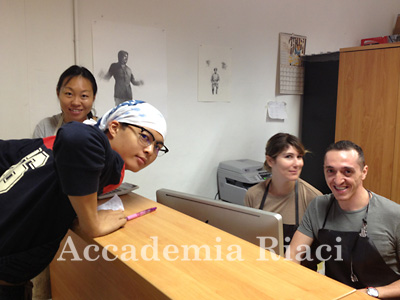 4) Meanwhile, this week students were excited at choosing the colors of beading strips that we are going to place an order. Luca loves pink badly.

同時間,本週學生們也很興奮的為即將下訂的裝飾花邊材料進行選色,Luca說他最喜歡粉紅色。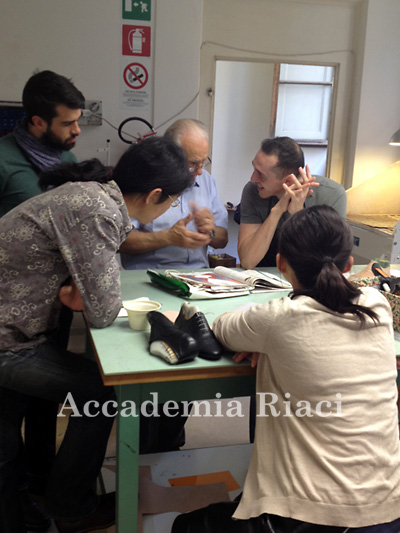 5) Back to the classroom, students continued working hard as always.

回到教室,學生們如同往常努力的學習。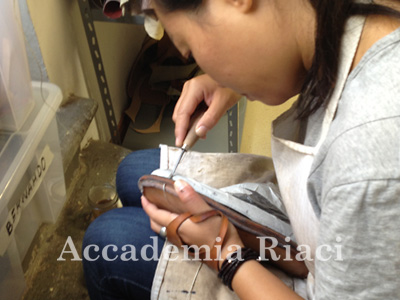 6) Jill was working on the third hand stitching on her Norwegian bottom construction.

Jill持續在她挪威式工法的鞋底裡進行第三道手縫。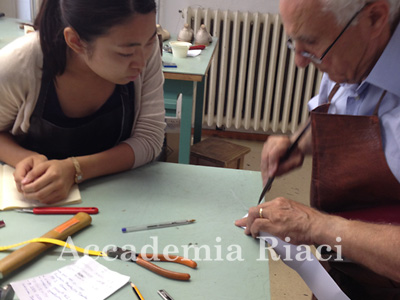 7) Natsumi was learning how to stack the leather heels starting from making a heel pattern.

Natsumi則是向老師學習鞋跟堆疊的方法,從取鞋跟的紙版開始。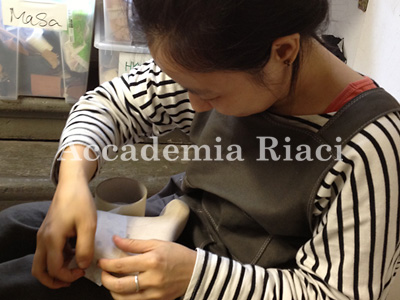 8) Hyunjin starts to work on her new shoes that she is going to give her beloved singer in Korea as a Christmas gift.

Hyunjin開始為她的新鞋取版,這雙鞋她預計送給她在韓國最喜愛的男歌手作為耶誕節禮物。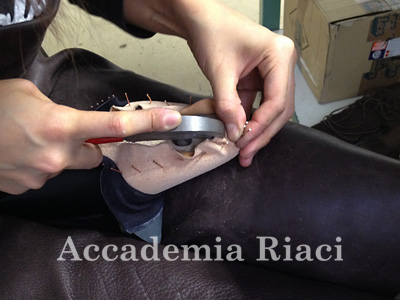 9) I am currently working on lasting the shoes for my besty in Taiwan.

而我則在幫我的鞋子進行入楦,並預計送給我在台灣的好朋友。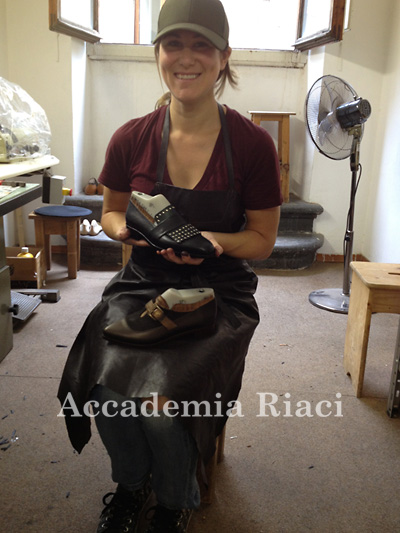 10) Amy has finished 2 pairs of shoes by the end of this week. Look at her and her little babies. Good job, Amy!

Amy在本週結束時已完成了兩雙鞋子,瞧瞧她和她的寶貝們,做的好啊!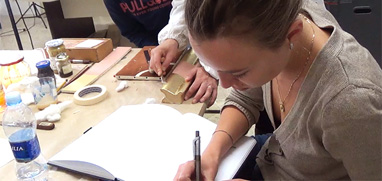 At Accademia Riaci, we are recruiting Course Reporters from our students. The students who are chosen to become Course Reporters are given 10 % of the tuition as their scholarship fee.
The Reporters who have submitted excellent reports will have his or her profile posted on our school website for the next 5 years as an alumnae and will be able to connect with their business chancesafter their graduation.