Accademia Riaci
Students' Blog
Up-to-date report from one of our students!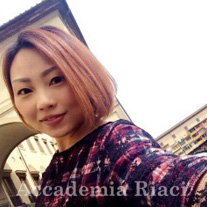 Reporter
JACQUELINE VONG
Nationality: Portugal
Course: Art Management
Program: Master Course
Period : Sep.7,2015-Apr.22,2016
I got a Bachelor Degree in English Communications in University of Macau. I'm a free-lance dancer and choreographer. I was facing a turning point in my artistic development, I would like to take a step forwards towards my career ambition, and furthermore I've been impressed and inspired by western influences while expanding my individual artistic practices. As a result I've decided to come to Italy to undertake the Art Management Master Course.
Mar. 01, 2016 | Posted in Blog, Business and Management , Student Reporter | Tags:Jacqueline Vong, Business & Management | Language:



Reporter: JACQUELINE VONG | Course: Business & Management
Art Management Master Course: Press Release & Museum-Merchandising
Last week, we learnt the structural elements and writing technique of press release and review. Then we had to write a review about a painting exhibition A Perfect Day by Francesco as a class exercise. This week, according to my assignment that simulates to organize a contemporary art exhibition Home in our school, I have to write a press release for this exhibition as class exercise. The structural elements of writing a press release contain exhibition basic information such as image, title, place, curator, artists list, opening date, exhibition date and time; description of the exhibition concept and the exhibition area, differences and similarities between artists; contact information and other related information.

上週我們學習了新聞稿和評論的結構元素和寫作技巧。之後,我們需要寫一篇關於Francesco Laruetta的畫展A Perfect Day的評論作為課堂練習。本週,根據我模擬在我們學校籌辦一當代藝術展覽的作業"家",而為這展覽寫一篇新聞稿作為課堂練習。新聞稿的寫作結構元素包含展覽的基本資料如圖像、標題、地點、策展人、藝術家名單、開幕日期、展覽日期及時間、展覽概念及展覽區描述;藝術家間的不同及相似點;聯絡資料及其他相關資料。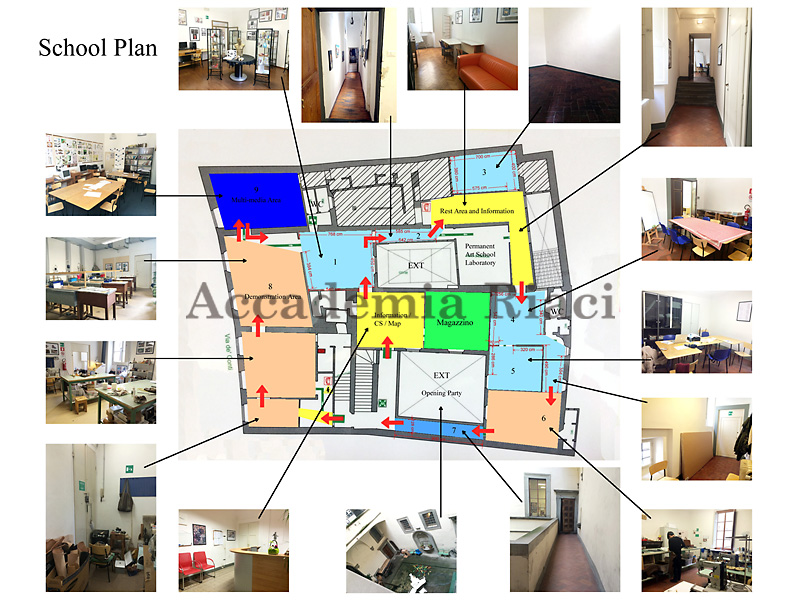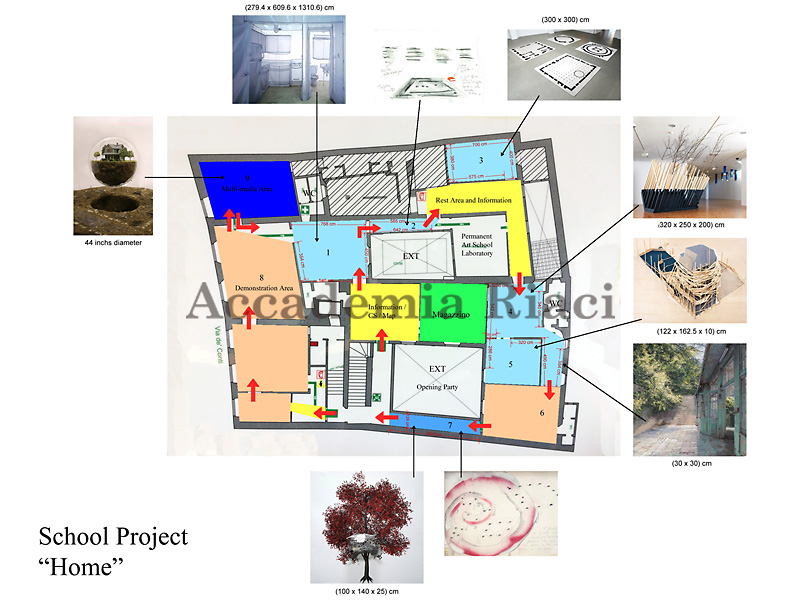 Furthermore, about my assignment – Contemporary Art Exhibition Home performed by the students of the international art school Accademia Riaci. Students in the school mainly come from four continents represent different culture and different life styles. This exhibition is expressing students' impressions or memories towards their home city by artworks, through the media of photography, paintings, video, installation and performing art, etc., to present their "Home" in the school.

此外,我的作業 - 當代藝術展"家"由國際藝術學校Accademia Riaci學生展示。學校的學生主要來自四大洲,象徵不同的文化和不同的生活方式。本次展覽是以學生的藝術作品來表達他們對所屬城市的印象或記憶,通過攝影、繪畫、錄像、裝置、表演藝術等媒體,在學校展示他們的"家"。
Last week, I have worked on the school's floor plan, divided the exhibition space and decided the exhibition route. This week, I searched some different artworks related to "home" on Internet for students' reference. Reference artists are Loris Cecchini, Vittorio Corsini, Do Ho Suh, Thomas Doyle, Matteo Massagrande, Mario Merz, Tadashi Kawamata, and Willy Verginer.

上週,我集中在學校的平面圖上工作,劃分了展覽空間,及決定了展覽路線。本週,我在互聯網上搜尋了一些關於"家" 的不同藝術作品供學生參考。參考藝術家有Loris Cecchini, Vittorio Corsini, Do Ho Suh, Thomas Doyle, Matteo Massagrande, Mario Merz, Tadashi Kawamata, and Willy Verginer.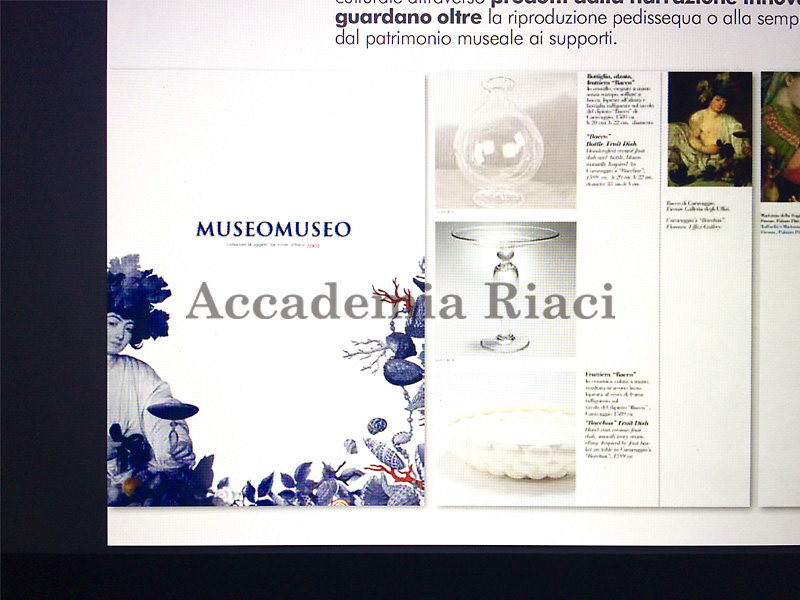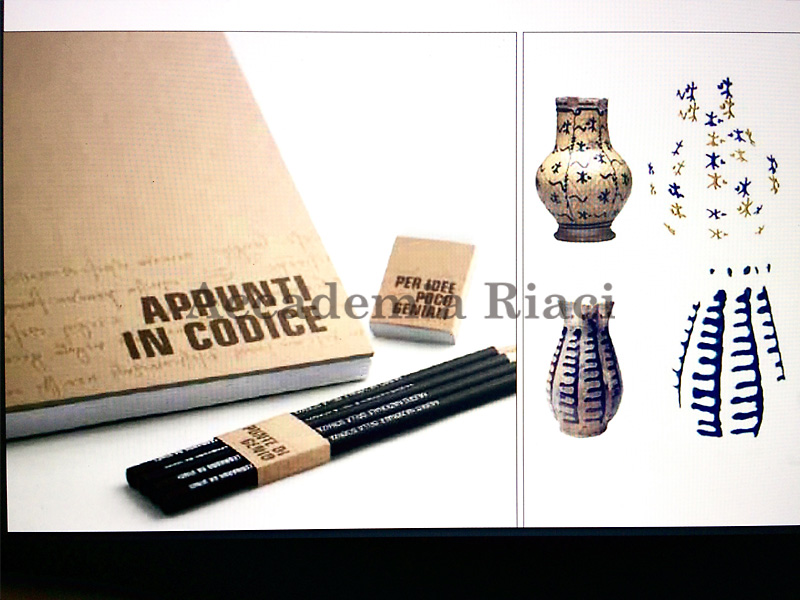 Another topic of this week is Museum-Merchandising. Merchandising is the process of reproducing the art on another object and marketing the new product. The images are often transferring to cards, posters, calendars, notebooks, T-shirts, aprons, blankets cups, dishes, key chains, and cell phone cases, etc. These photos are the examples we watch during the class.

本週的另一個題目是博物館銷售。銷售是一個複製藝術品在另一物件上及銷售新產品的過程。圖像往往轉印到明信片、海報、年歷、筆記本、T裇、圍裙、毯子、杯、餐具、鎖匙扣和手機機殼等。這些相片是我們在課堂上看的例子。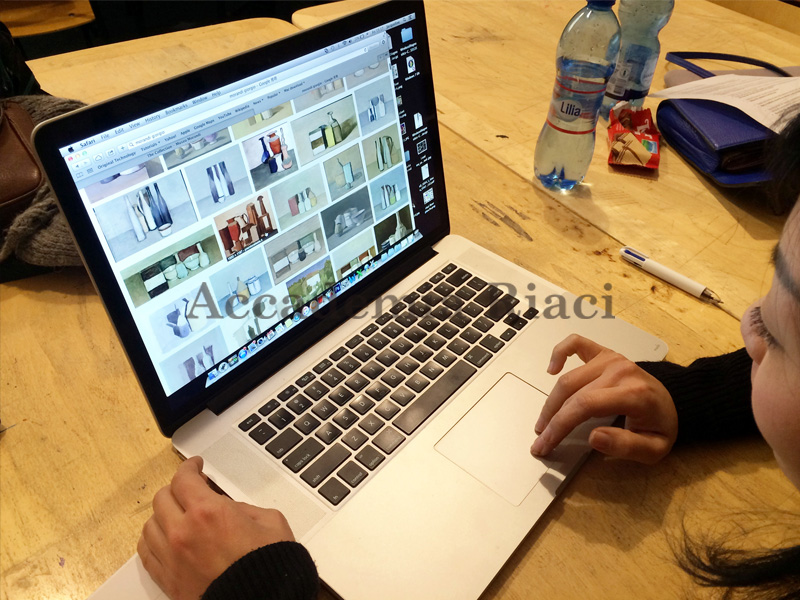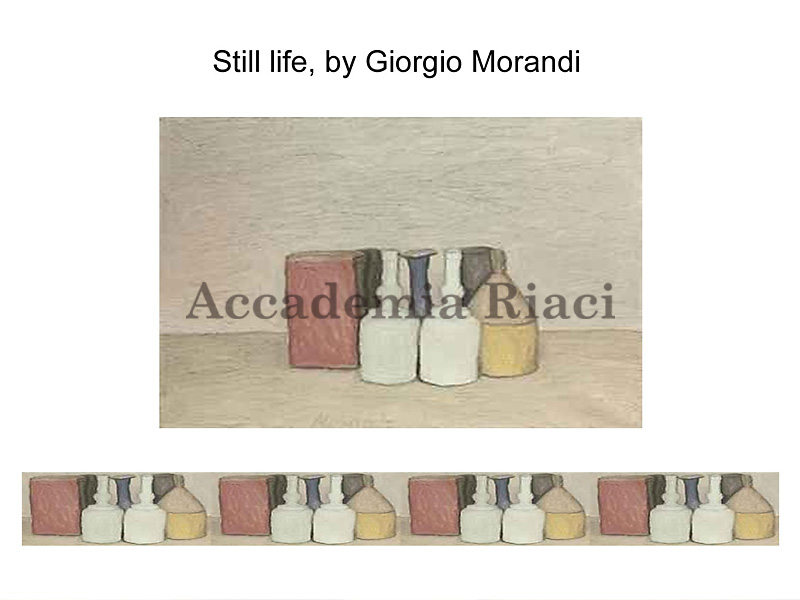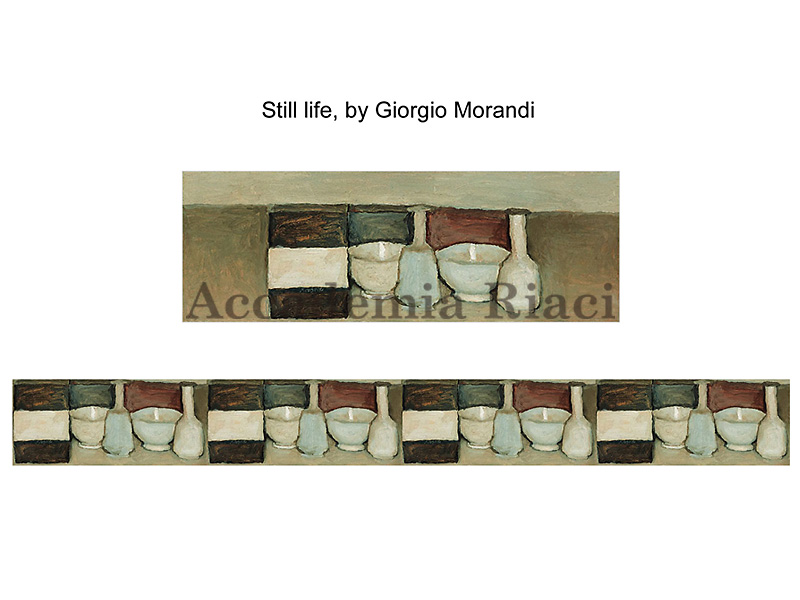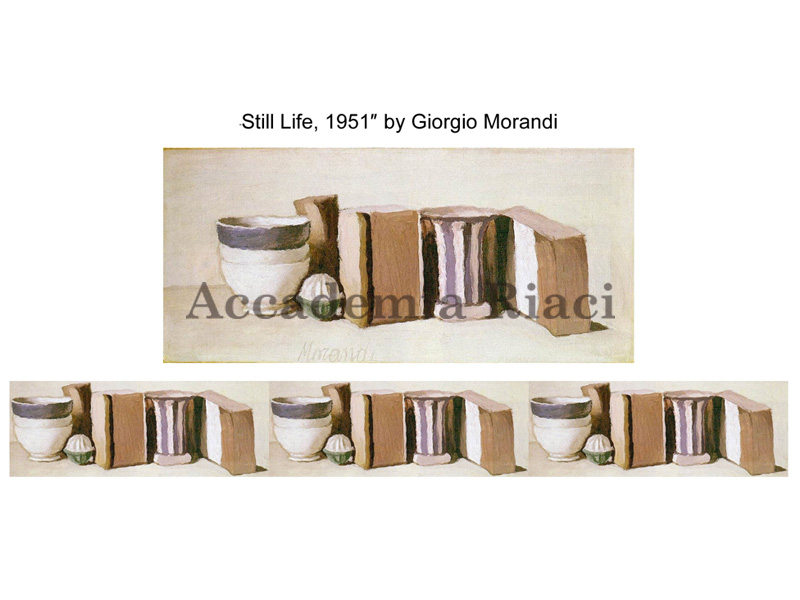 In this part, my homework is to propose a museum-merchandising plan. First, I have to find some images of artworks, then suggest to transfer the image to an object. At last, I found three images from Italian painter Giorgio Morandi's works Natura Morta (Still life), and chose adhesive tape to reproduce the images, and I also made the samples of the images.

在這一部分,我的作業是建議一博物館銷售計劃。首先,我要找一些藝術作品的圖像,然後建議轉印圖像到物件上。最後,我找到了意大利畫家喬治・莫蘭迪的作品Natura morta(Still life) 的三個圖像,以及選擇膠紙為轉印圖像的物件,並造了圖像的樣本。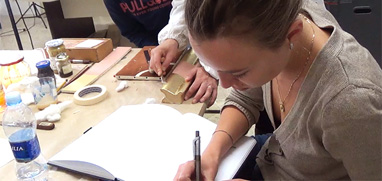 At Accademia Riaci, we are recruiting Course Reporters from our students. The students who are chosen to become Course Reporters are given 10 % of the tuition as their scholarship fee.
The Reporters who have submitted excellent reports will have his or her profile posted on our school website for the next 5 years as an alumnae and will be able to connect with their business chancesafter their graduation.