Accademia Riaci
Student Reports
Read all class reports from our students!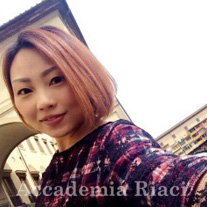 Reporter
JACQUELINE VONG
Nationality: Portugal
Course: Art Management
Program: Master Course
Period : Sep.7,2015-Apr.22,2016
I got a Bachelor Degree in English Communications in University of Macau. I'm a free-lance dancer and choreographer. I was facing a turning point in my artistic development, I would like to take a step forwards towards my career ambition, and furthermore I've been impressed and inspired by western influences while expanding my individual artistic practices. As a result I've decided to come to Italy to undertake the Art Management Master Course.
Feb. 16, 2016 | Posted in Reports, Art Management , Student Reporter | Tags:Jacqueline Vong, Art ManagementReporter: JACQUELINE VONG | Course: Art Management
Art Management Master Course: Pricing an Artwork and Reading an Artwork
Topics of this week are Pricing an Artwork and Reading an Artwork. First, in the section of Pricing an Artwork (painting, prints, sculpture), we study how to value an artwork by calculating the parameters of evaluation which includes artworks' technique, dimension, weight, transportation, period of realization, history and criticism, subject, composition, rarity, signature, provenance and serial number.

本週的主題是定價藝術品和閱讀藝術品。首先,在定價藝術品(繪畫、版畫、雕塑)的部份,我們學習如何通過計算評估的參數來對藝術品估價,其中包括藝術品的技術、尺寸、重量、運輸、實現時期、歷史和評論、主題、構圖、稀有、簽名、出處、及序號。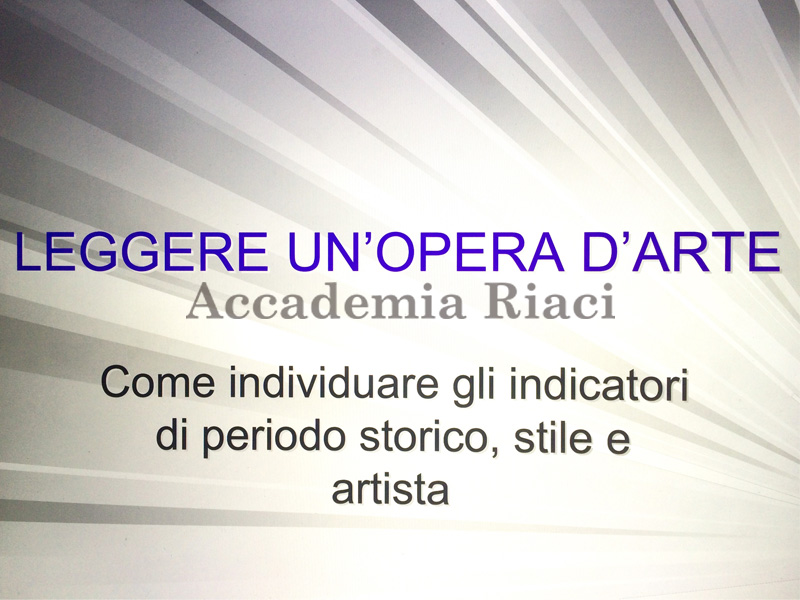 Second, Reading an Artwork, to identify the indicators of historical period, style and artist. In this section, we study artistic communication, ways to read an artwork, iconography, artistic genres, human face, human figure, space, space and mood, hierarchy, path, color and perspective, and chiaroscuro. Then, according to these contents, we watch some artworks as examples.

其次,閱讀藝術品,識別歷史時期、風格和藝術家的指標。在本部份,我們學習藝術傳播、閱讀藝術品的方法、肖像、藝術類型、人臉、人體形、空間、空間和意境、層次、路徑、色彩和透視法、以及明暗對比。然後,根據這些內容,我們看了一些藝術品作例子。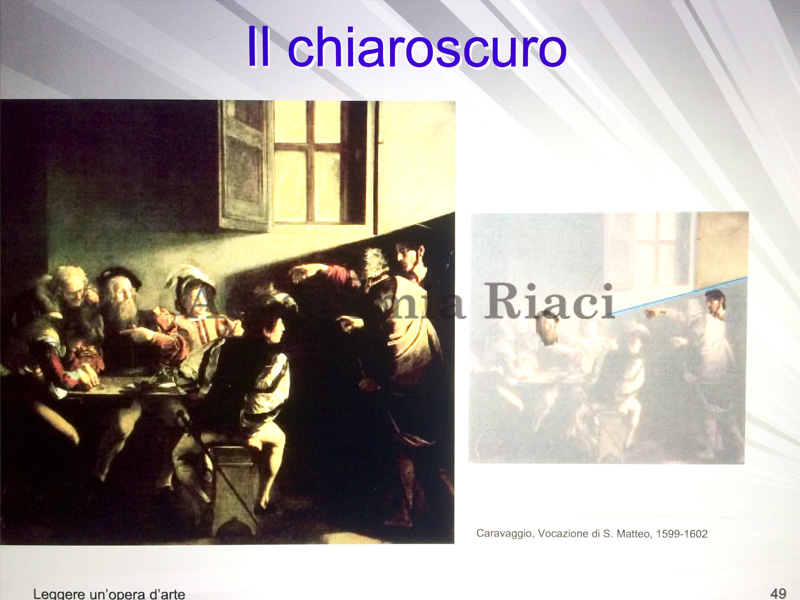 Here is an example of chiaroscuro, "The Calling of Saint Matthew", Caravaggio, 1599-1602

In this painting, Jesus goes to St. Matthew's home together with His disciples Saint Peter, after the door, Jesus is calling St. Matthew to follow Him, and gives him happiness. The painting highlights the character with light and emblems happiness is coming.

此為明暗對此的例子,"聖馬太蒙召",卡拉瓦喬,1599-1602

在這畫中,耶穌和祂的門徒聖彼得一起到聖馬太的家,進門後,耶穌召喚聖馬太跟隨祂,並給他幸福。畫以光線突出人物及象徵快樂正來臨。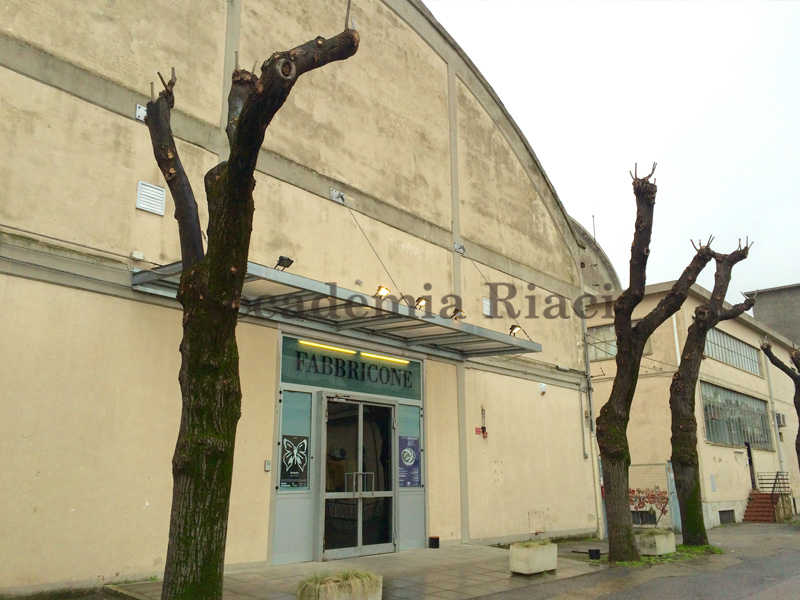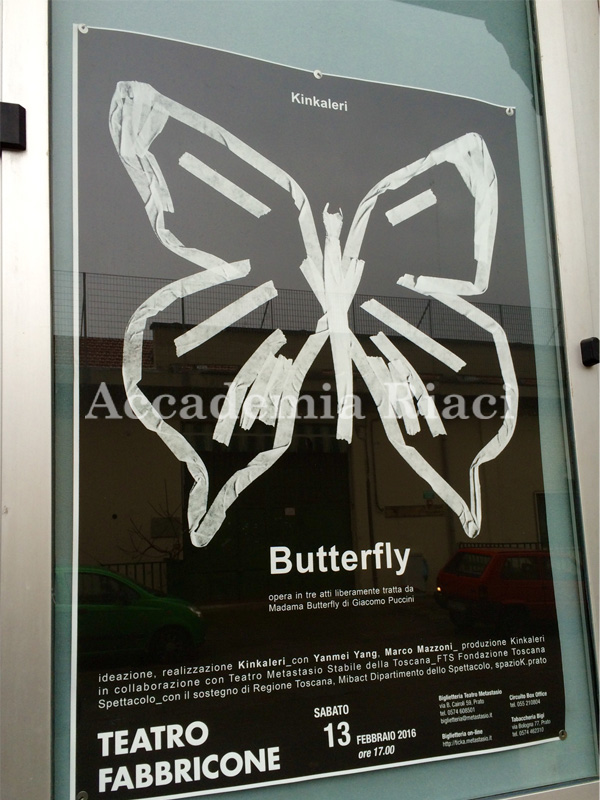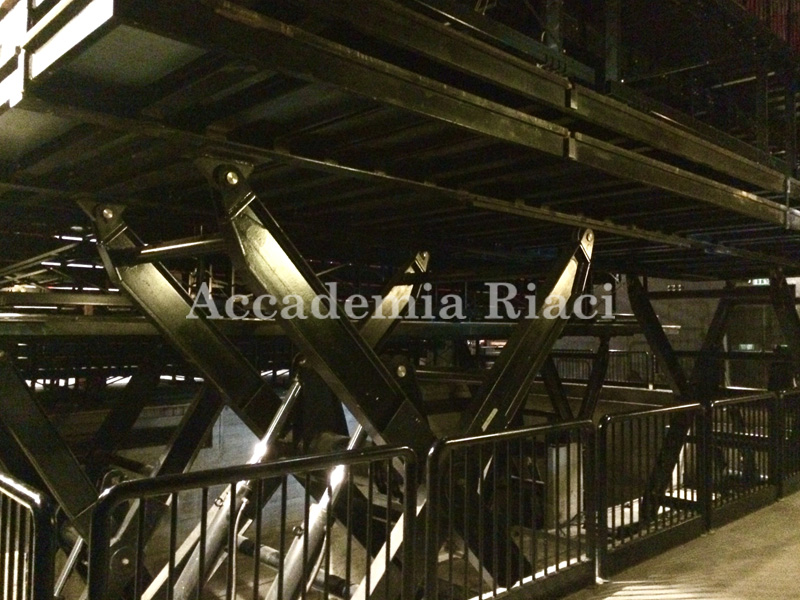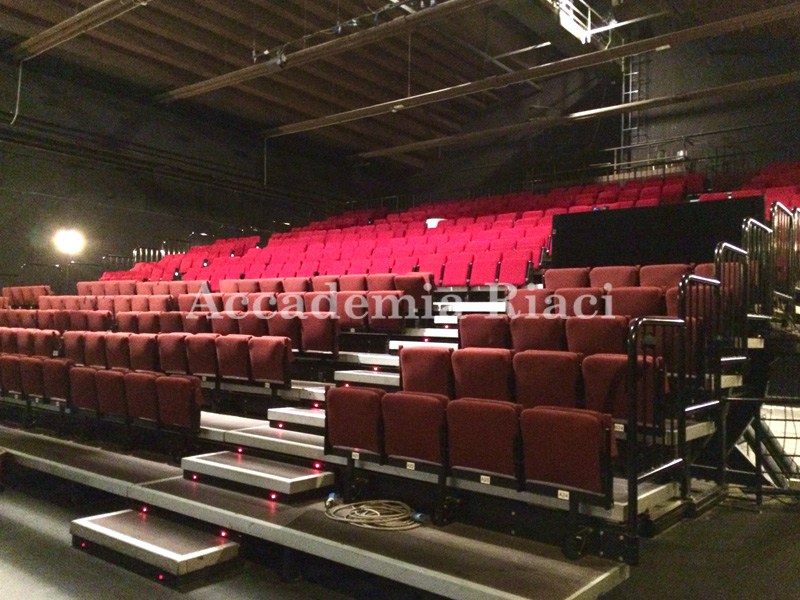 Last week, my internship was a backstage work in Theatre Fabbricone in Prato for a program "Butterfly" produced and performed by a cultural association Kinkaleri.

上週,我的實習是在位於普拉托的Fabbricone劇院為一藝術團體Kinkaleri製作及演出的節目 《蝴蝶》後台工作。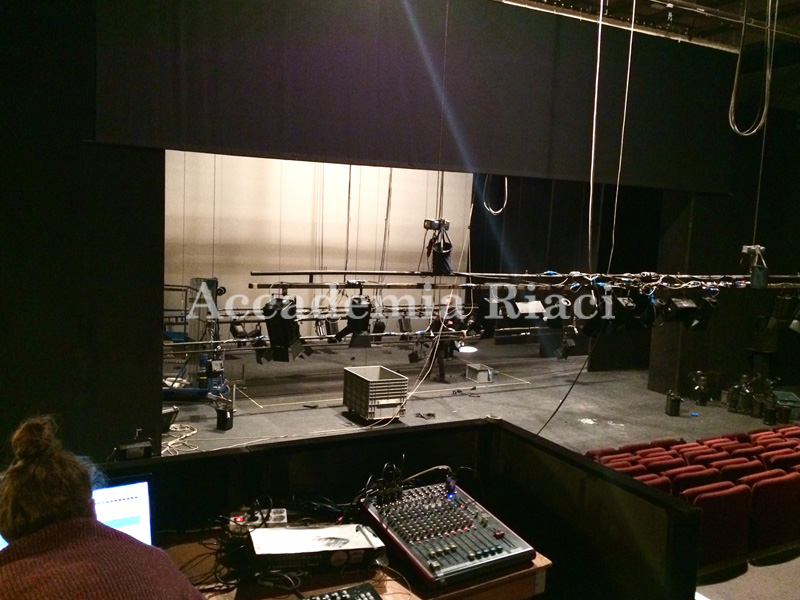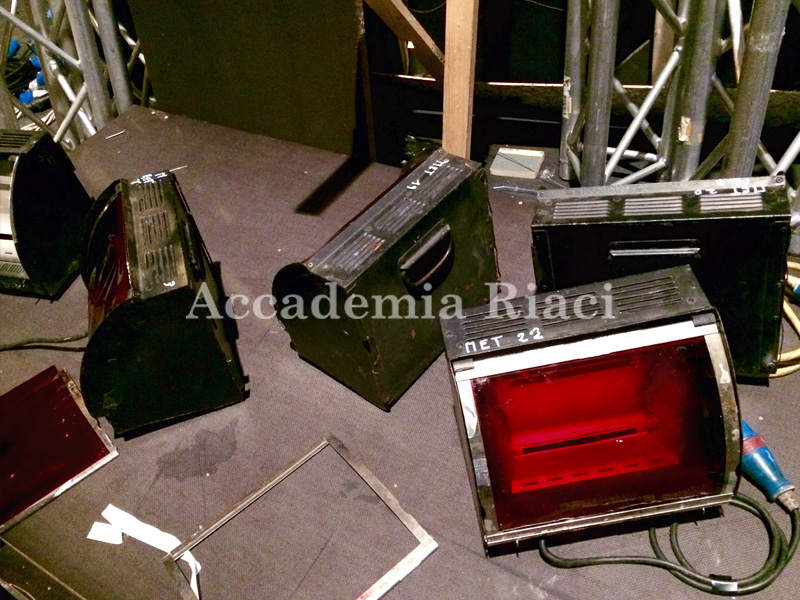 This was my first time to work in theatre in Italy, I am glad to have this opportunity to return theatre, a familiar place, and it reminded me of the days of work in the theatre when I was at my hometown Macau.

這是我第一次在意大利的劇場工作,很高興有這個機會讓我重返劇場,一個熟悉的地方,同時也讓我想起以往我在澳門劇院工作的日子。
Butterfly", story based on "Madame Butterfly", is a multi-media theatre that includes projection, opera, drama, and movement, etc. It is a beautiful performance!

《蝴蝶》,故事以《蝴蝶夫人》為基礎,是一個多元劇場包括投影、歌劇、戲劇、及影體等。是一個出色的演出!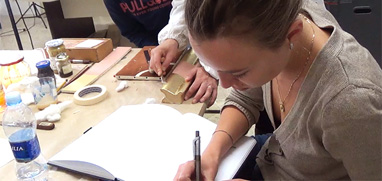 At Accademia Riaci, we are recruiting Course Reporters from our students. The students who are chosen to become Course Reporters are given 10 % of the tuition as their scholarship fee.
The Reporters who have submitted excellent reports will have his or her profile posted on our school website for the next 5 years as an alumnae and will be able to connect with their business chancesafter their graduation.