NEWS and Blog
To read the previous parts of this report, click on the following links.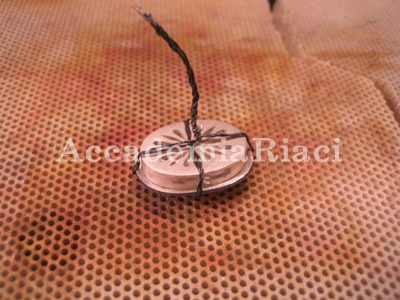 1. I also continued with the lock that i started last month.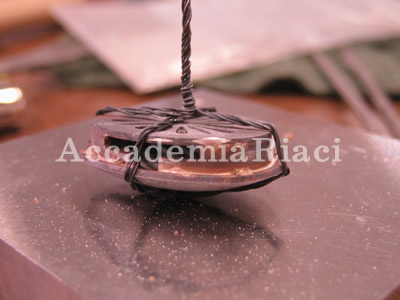 2. I tied the two parts together with an iron wire and soldered them.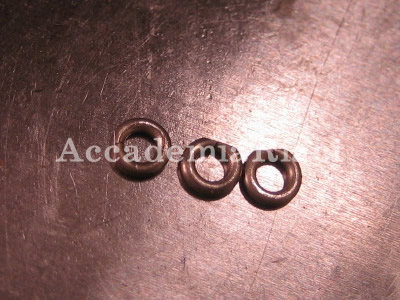 3. I made little rings and filed one side flat.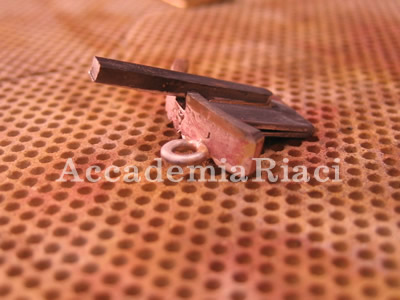 4. Then I soldered a ring on the tongue part of the lock.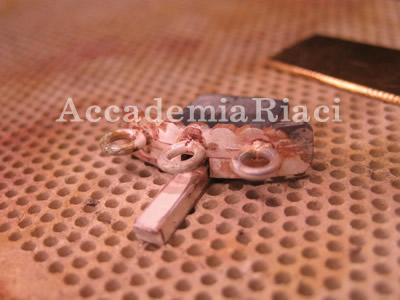 5. When one was soldered on the right level, I soldered the rest of them the same way.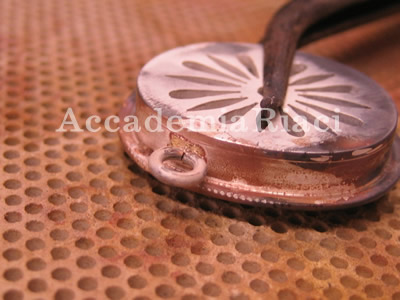 6. And then I made the same to the nest past of the lock.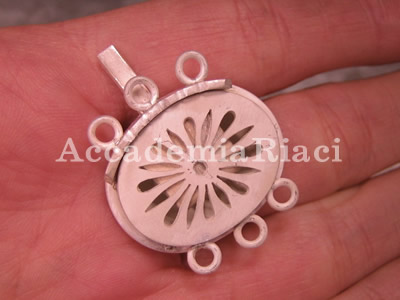 7. Here all the littlle rings are soldered. When the lock is finished I will make three rows of pearls on them.

8. Then on the tongue part I soldered little tubes on the ends for secure locking.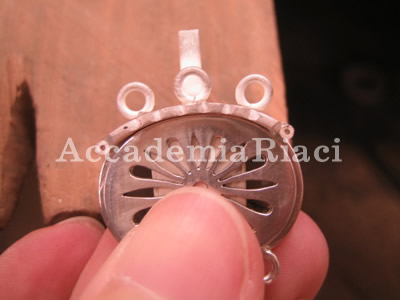 9. Here both of them are soldered.

10. And then I soldered two little balls of silver on the nest part.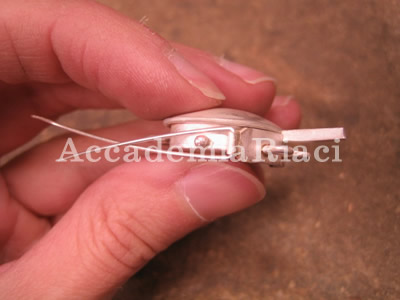 11. Finally I made a thin silver wire and holding the two lock parts together I made the secure locking on both sides.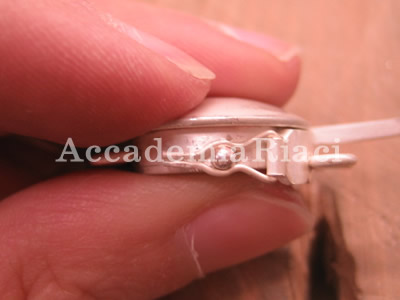 12. Here is the ready sidelocking to make sure the lock is secure.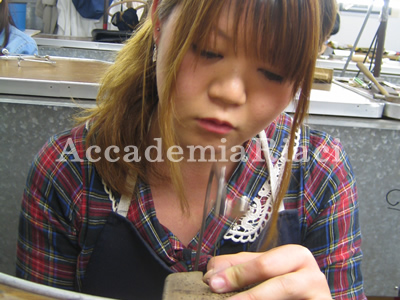 13. My classmate Aya on her working place.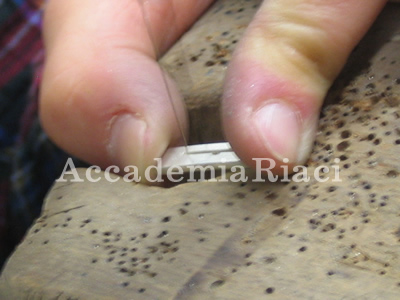 14. My classmate Aya sawing her lock.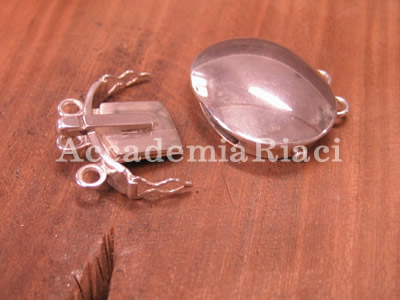 15. The finished lock open when you can see the two parts.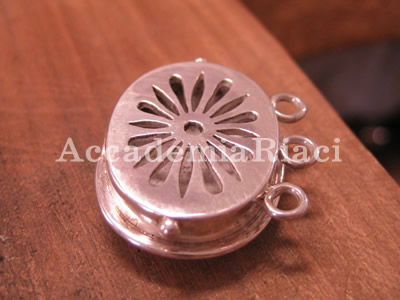 16. The openwork of the nest part is supposed to be decorative, but also to make the lock less heavy by cutting out metal.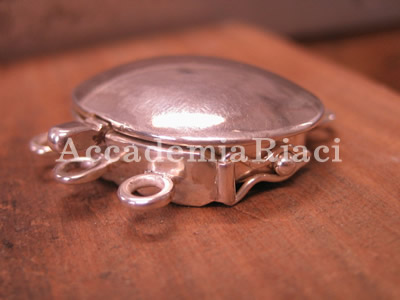 17. The finished lock closed and polished. I will make engraving on the top and 3 rows of pearls on the small rings to make it a brachelet.