NEWS and Blog

1. My next work was a lock for a brachelet. I started by weighting a 925 silver alloy, 92,5 percent of silver and 7,5 percent of copper.

2. I fused a plate and draw an oval shape on it.

3. The oval shape cutted out.

4. I hammered the metal into a domed shape.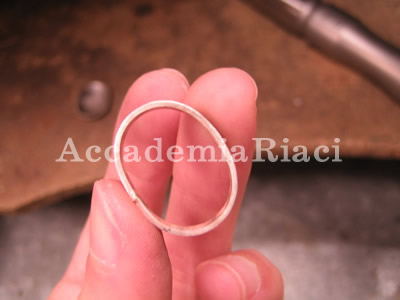 5. Then made a bezel that is slightly smaller than the oval dome.

6. I filed a silver plate to follow the curve of the bezel.

7. And then bended it with tweezers.

8. I bended it tightly backwards. This part will be the tongue of the lock.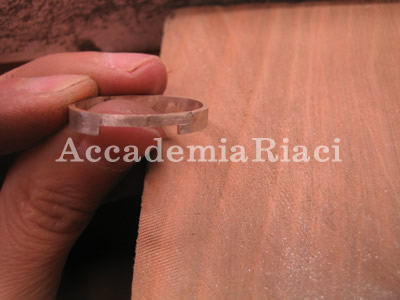 9. Then I cut out a piece from the bezel fitting the tongue inside all the time.

10. The tongue has to fit perfectly to the opening.

11. I soldered a wire on the tongue.

12. And soldered the bezel into a flat plate, this will be the bottom part of the lock.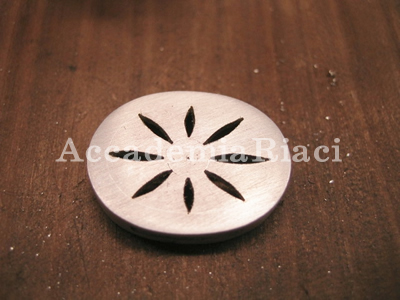 13. I saw an openwork decorative pattern on the bottom part of the lock. The idea is also to make the lock lighter by cutting out metal.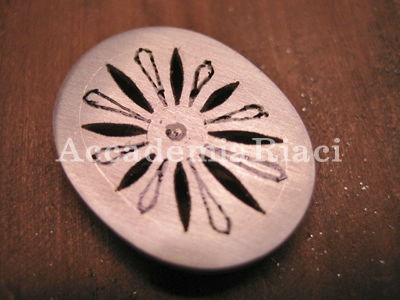 14. Designing the pattern.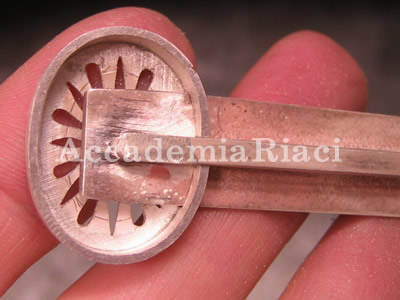 15. Adjust the tongue to fit to the bottom part.

16. And made a part on the tongue that follows the curve of the bezel. This part will stop the tongue of going too much inside the lock.