NEWS and Blog
Jun. 16, 2014 | Posted in Reports, Jewelry Making | Tags: Jewelry Making, S.K.


Staff Blog≫

Ring with diagonal stone setting
To read the previous parts of this report, click on the following links.

1. The next ring I enlarged the holes so that the stones sit in precisely.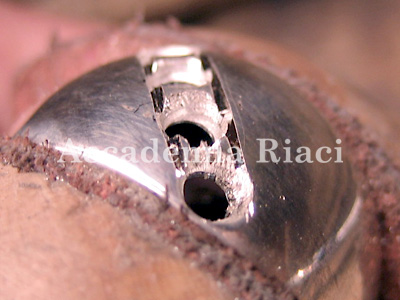 2. I engraved the channels.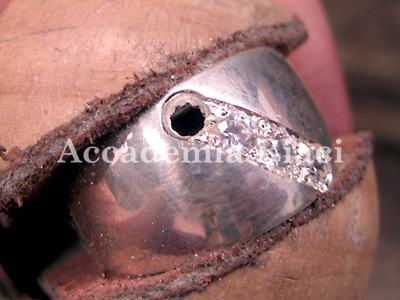 3. And then set the stones in.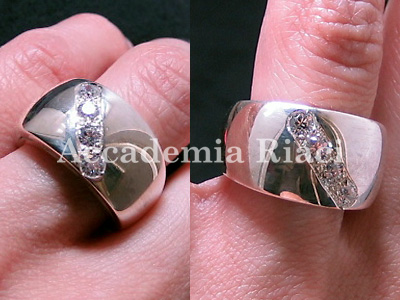 4. The finished ring on finger.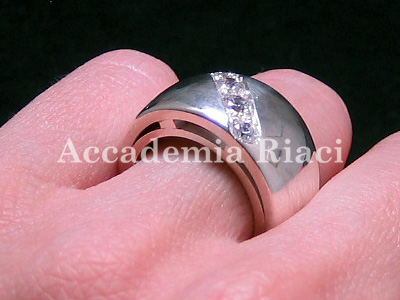 5. The ring is made in silver, and the stones are 3mm zirconias.