NEWS and Blog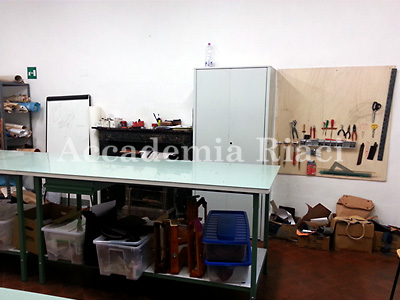 1. Our workshop.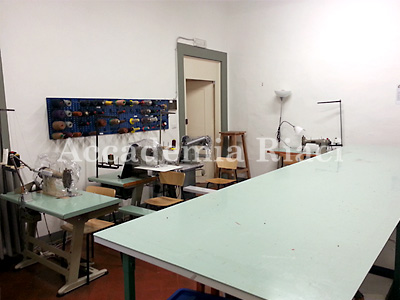 2. Our workshop.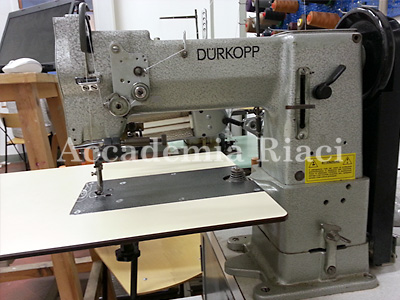 3. Durkopp sewing machine is heavy duty and used for sewing thick leather.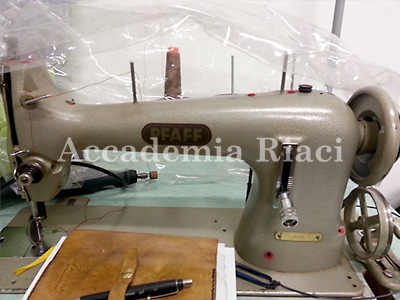 4. Pfaff sewing machine used for sewing thin leather.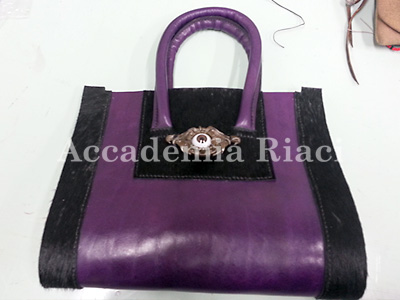 5. For this bag, a prototype is first made out of salpa to make sure all the parts of the bag fit together perfectly. The parts are then cut out of leather and in this case, horse hair. The pieces are then glued together before being sewn down.
The straps are made by wrapping a piece of rope with leather, sealing it and then sewing it. It is then attached to the rest of the bag, along with 'The Eye'. Studs at the base of the bag which are also called feet, the zip and lining are attached before the next process takes place.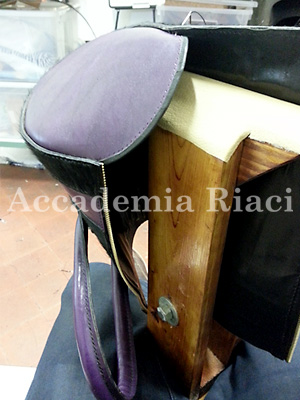 6. This next process is called saddle stitching. The structure is made out of wood and is called a pony. The bag is put bewtween the clamps and sewn together using two needles.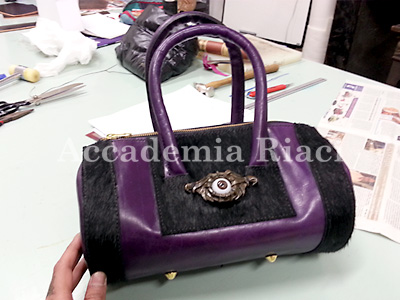 7. The completed bag.