NEWS and Blog
May. 30, 2014 | Posted in Reports, Bag Making & Leather Arts | Tags:


Staff Blog≫

Bag Making (March 27, 2014)
Today let's introduce another student's works.This black attaché case has been completed.
The handle is ergonomic and very easy to grab.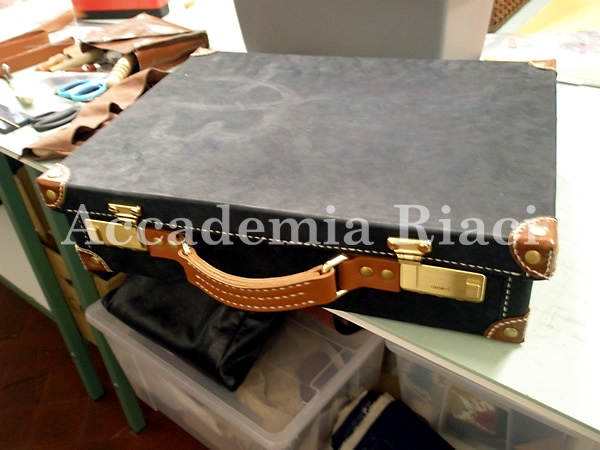 The case opens through the lateral metallic clasps.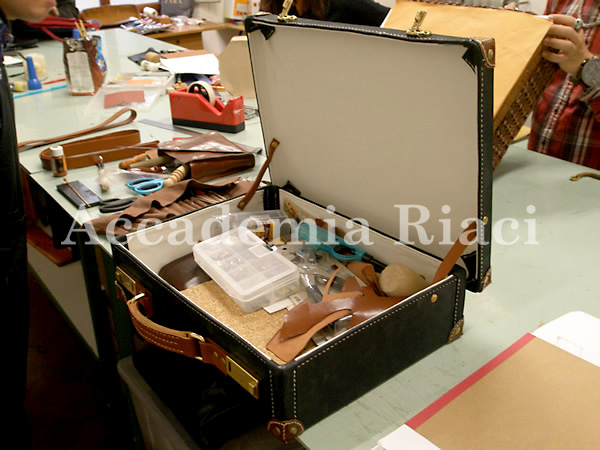 It's already possible to use it as tool case.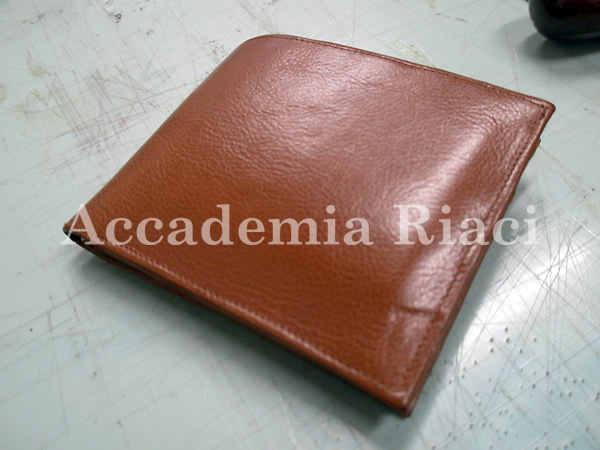 This is a handmade wallet created by the same student with the sewing machine.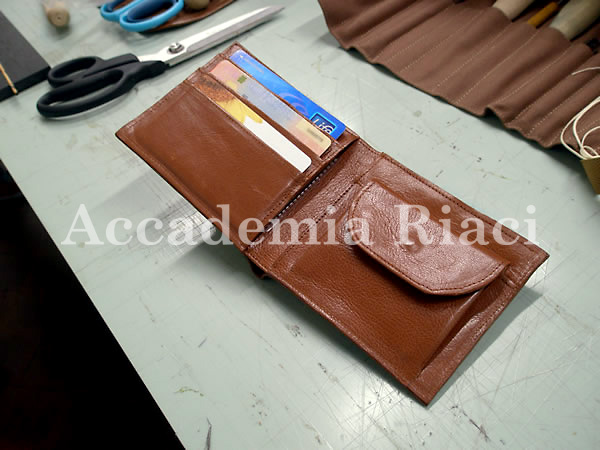 Actually this wallet was created as second item, using a piece of leather that was mistakenly selected and couldn't be employed anymore for the original purpose of making a card case.
This example shows how the right choice of material is important too.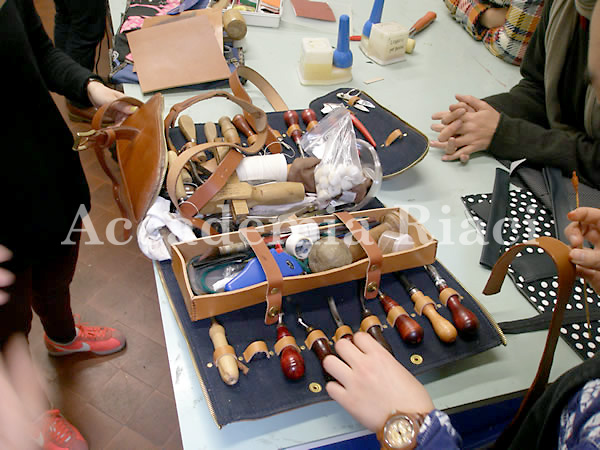 This is Prof. Stefano's professional tool kit. Everyone is amazed and wants it!
The creation of such a bag is going to be the next challenging task for our Bag Making students!