NEWS and Blog
To read the previous parts of this report, click on the following links.
La borsa : Il disegno Thailandese Cucire a mano
Il nome : "I fiori della terra"
I materiali :
– La pelle conciata al vegetale
- La fodera : la pelle di maiale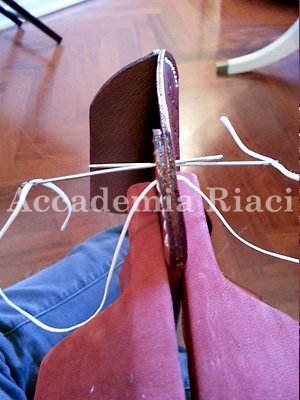 1. Ho cucito la tasca di prima e poi l'ho messa sulla parte indietro della borsa.
2. Ho cucito la tascina alla parte indietro della borsa.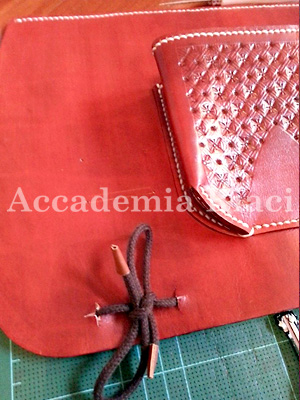 3. Dopo aver messo la tasca, ho attacato i lacci per fare la sistma da cambiare la lungezza dei manici.
Anche per la tracolla, ho fatto questa sistema per evitare di usare gli accessori di mettallo.
Questa sistema e' l'idea per fare la borsa diventa piu' leggera perche' senza il peso degli accessori.
4. Ho attaccato i manici alle 2 parti della borsa cioe' la parte davanti e la parte indietro.
Ho dovuto piegarli prima di cucirli perche' erano fatti cosi per creare la sistema per i manici e la tracolla.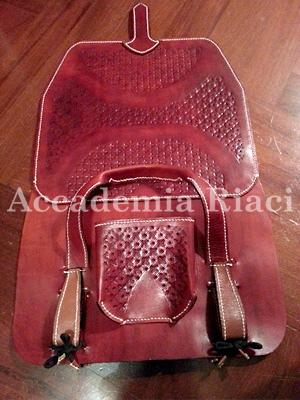 5. Prima di montare tutte le parti insieme, ho cucito il coperchio e poi ho bucato intorno il bordo della borsa.
6. L'utimo processo, ho montato la mia borsa.