NEWS and Blog
May. 13, 2014 | Posted in Reports, Bag Making & Leather Arts | Tags:


Staff Blog≫

Bag Making (February 18)
This hexagonal bag is now close to completion.
There are still some internal parts that need to be improved, but the hand-sewn part of the right angle of the edge has been sewn neatly.
The internal part needs some adjustments.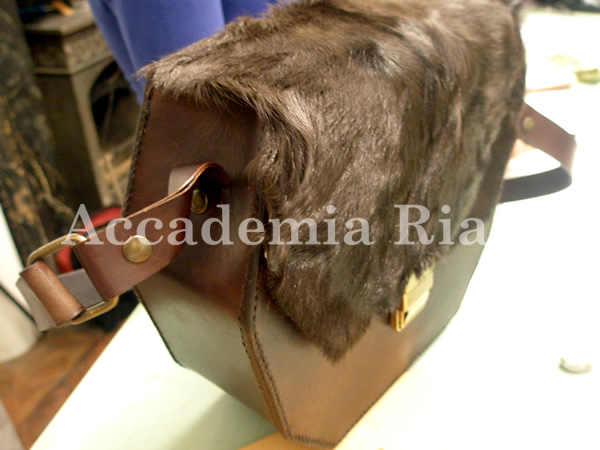 The bag cover is made by fake fur.
It looks like it could match well with jeans!