NEWS and Blog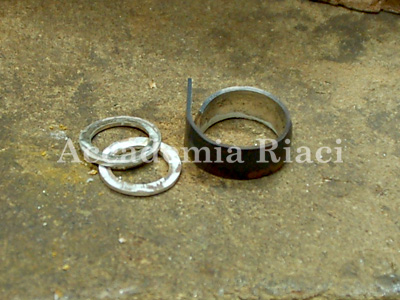 1. First I prepare 2 simple rings and one wider ring from silver, in this picture the wide ring isn't yet soldered and perfectly shaped.

2. After shaping the wider ring, I attach it to sealing wax and mark the decoration pattern first with pencil and then I engrave it.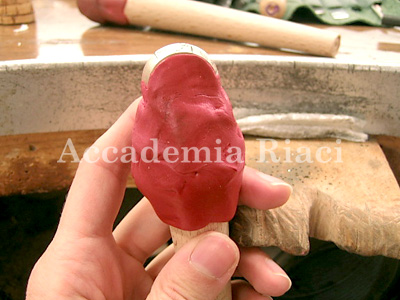 3. A picture showing how the ring is attached to the sealing wax and to a wooden holder.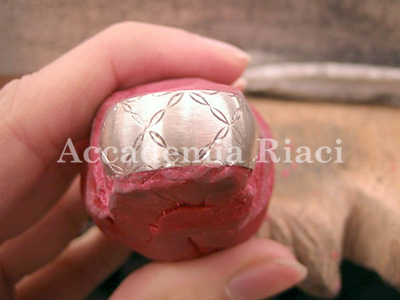 4. Here the pattern is engraved to mark the fretwork sawing places.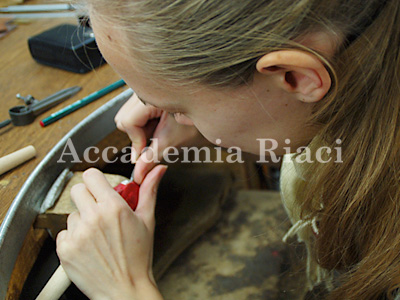 5. Me engraving my buccellati style ring.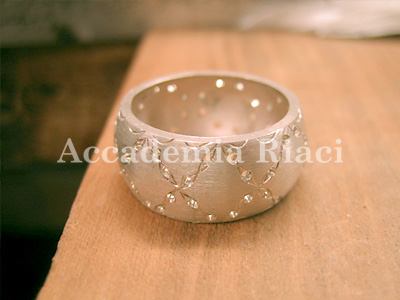 6. Then I drill a small hole on every place where I have to cut a pattern.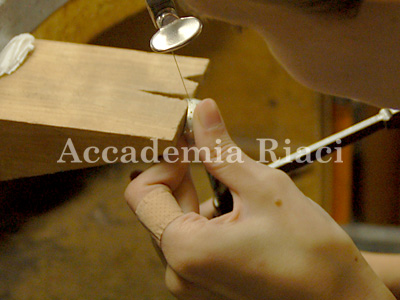 7. Me cutting my pattern with a saw.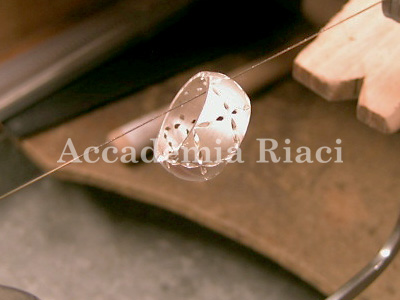 8. Here is my ring, all the little opening holes cutted into their shape.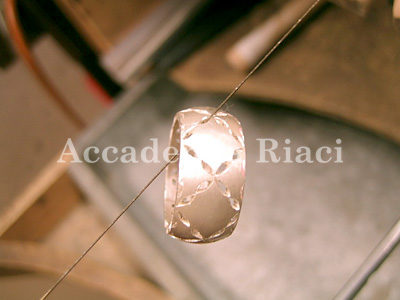 9. A close up picture of the ring.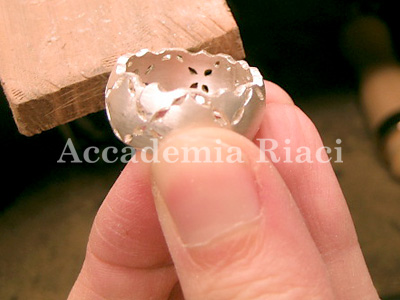 10. After the fretwork I still filed little curves on the side of the ring.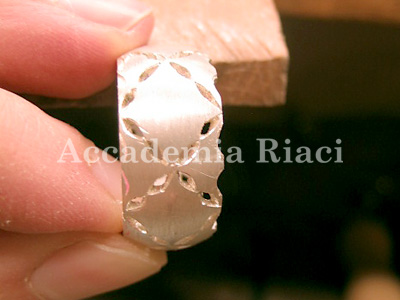 11. Here you can see better the filing curves; right side of the ring is filed, left side not yet.

12. Here the wider ring is ready, but the two side rings still has to be soldered on the sides as borders.