NEWS and Blog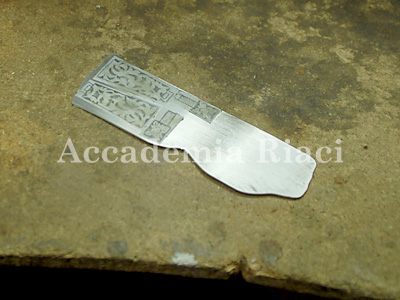 1. First I draw the pattern on a transparent paper and glued it to my silver sheet.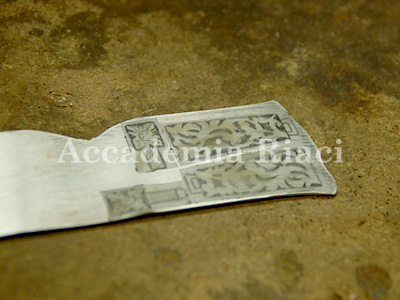 2. A close up picture of the disegn of the pattern, classical florentine leaf decoration with curly shapes.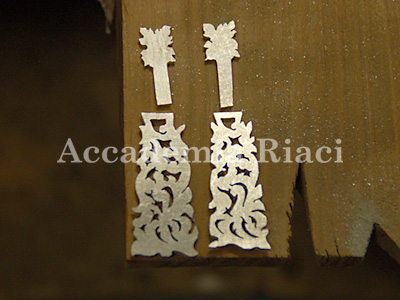 3. Here earrings after cutting them out of the metal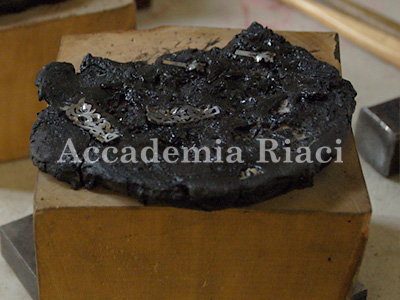 4. Then I attached the earrings on pitch and hammered them gently with a steel punch to give them a more three-dimensional shape and curves.