NEWS and Blog
Feb. 13, 2014 | Posted in Reports, Fashion Business, Fashion Design | Tags:


Staff Blog≫

Fashion Design (10 February, 2014)
Today we follow the work of a Fashion Design student, who has been stuck for about 2 weeks in the creation of her collection. The rose pattern that she had inserted was a bit too common, so she searched for more original designs of rose as reference, and created a new rose pattern.
It is also important how much rose to put in the pattern; if the textile is too patterned, it makes difficult to match with other items.
In fact, while applying the pattern, she realized it didn't match anymore with the color of the long skirt and now she is looking for different tones. What color will she eventually choose?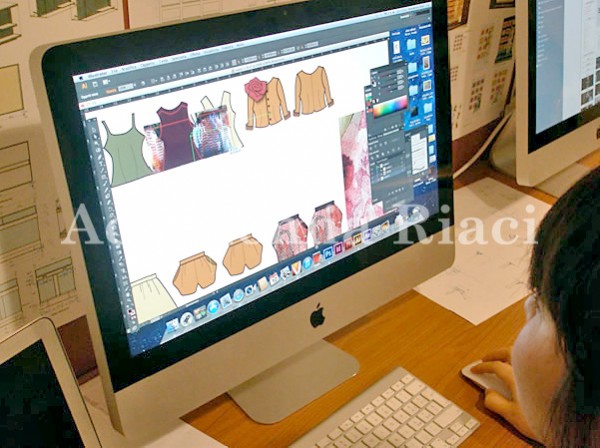 The student applies the pattern on the Bordeaux-colored top.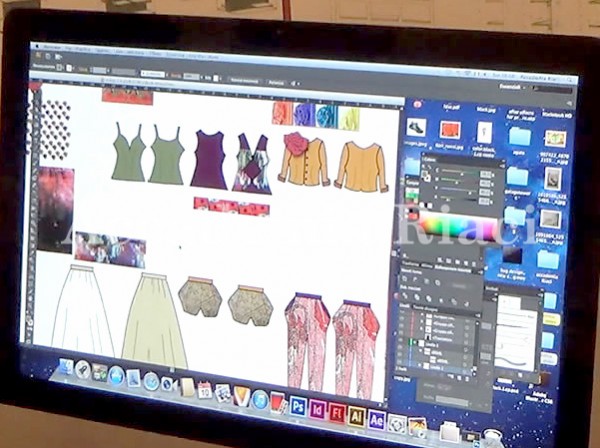 She also added a pattern to the short pants, and this makes the matching with other items more difficult.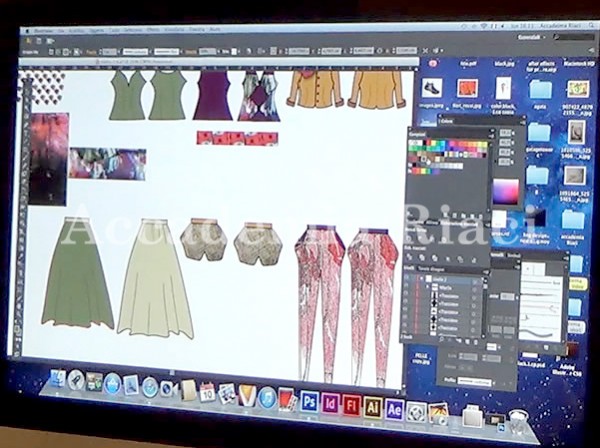 Since the color of the long skirt does not match the pattern anymore…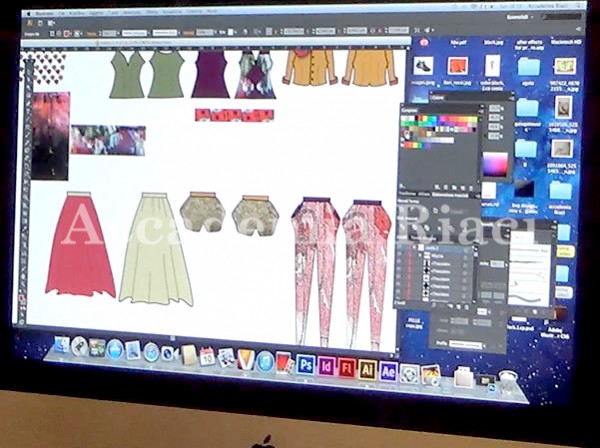 She is now trying out different tones to combine.