Up-to-date report from one of our students!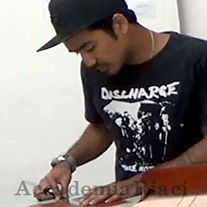 Jude, studeid got a degree in Business, but he always had passion for leather crafts and has been practicing leather art locally, but then he decided to come to Italy to learn from the best, to follow his dream to start his own leather product brand of unique style of design, and in future to run a small school.
Jun. 02, 2014 | Posted in Blog, Student Reports, Report Leather Art, Leather Working | Tags: Jude Zaccheus, Leather Art | Language:


Reporter: Jude Zaccheus | Course: Leather Art Course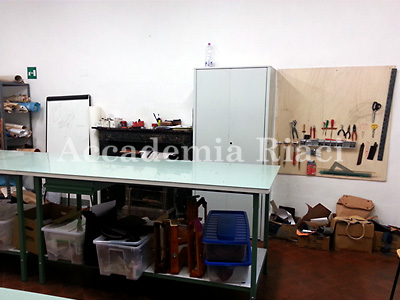 1. Our workshop.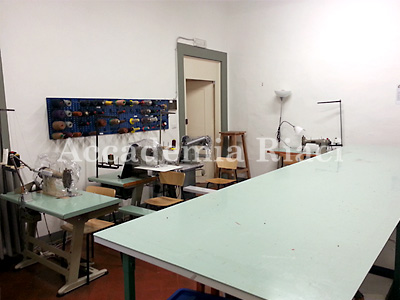 2. Our workshop.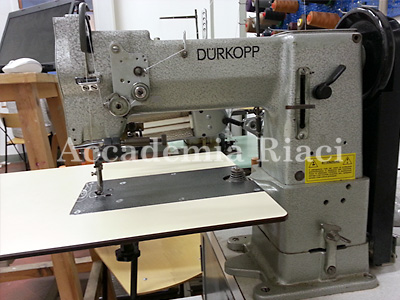 3. Durkopp sewing machine is heavy duty and used for sewing thick leather.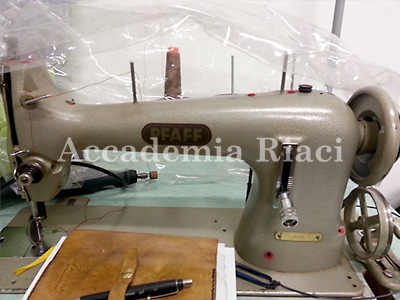 4. Pfaff sewing machine used for sewing thin leather.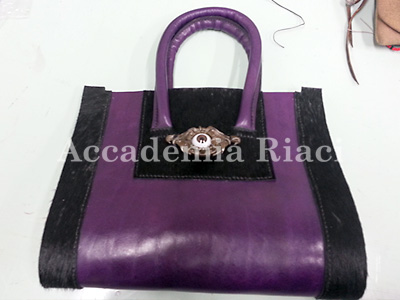 5. For this bag, a prototype is first made out of salpa to make sure all the parts of the bag fit together perfectly. The parts are then cut out of leather and in this case, horse hair. The pieces are then glued together before being sewn down.
The straps are made by wrapping a piece of rope with leather, sealing it and then sewing it. It is then attached to the rest of the bag, along with 'The Eye'. Studs at the base of the bag which are also called feet, the zip and lining are attached before the next process takes place.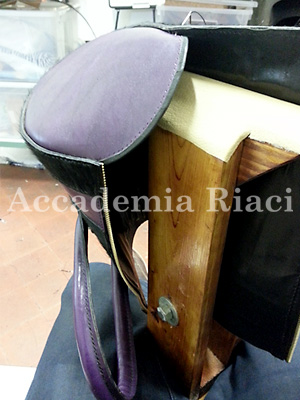 6. This next process is called saddle stitching. The structure is made out of wood and is called a pony. The bag is put bewtween the clamps and sewn together using two needles.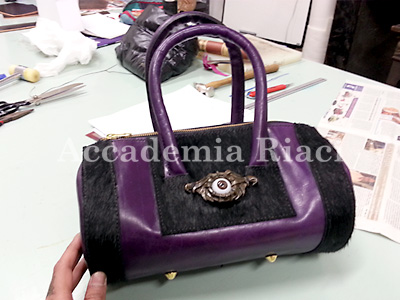 7. The completed bag.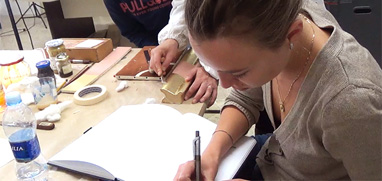 At Accademia Riaci, we are recruiting Course Reporters from our students. The students who are chosen to become Course Reporters are given 10 % of the tuition as their scholarship fee.
The Reporters who have submitted excellent reports will have his or her profile posted on our school website for the next 5 years as an alumnae and will be able to connect with their business chancesafter their graduation.