Accademia Riaci
Student Reports
Read all class reports from our students!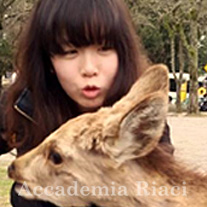 Reporter
Li SHIAU-TING
Nationality: Taiwan
Course: Shoe Making
Program: Atelier Course
Period: Sep. 4, 2017 – Apr. 27, 2018
Shiau-Ting, Li. Shoes designer from Taiwan.
After working in Taiwanese footwear industry for three and a half years, she came to Firenze to study shoes making course, the city which is famous for leather art and shoes.
Although she already has basic aesthetics and sketching technique background from university (B.A.), yet she hopes to extend her shoe-making skills here in Riaci. She believes designer can deliver their thoughts through their works, hoping to keep motivate people with her designs.

李曉婷,來自台灣的鞋類設計師。
在台灣鞋產業工作三年半之後,她決定到皮革之都-佛羅倫斯,學習製鞋技術。
大學主修產品工藝,擁有美學背景、好的品味及繪畫基礎。即便如此,仍期望到莉雅琪延伸自己在實作上的經驗。她相信,設計師能夠透過設計表達想法,希望能持續用創作感動身邊的人。

台湾の靴業界で靴デザイナーとして3年半経験を積んだ後、さらに学びを深めようと革工芸と靴で有名なここフィレンツェへやって来ました。
基本的な審美眼とスケッチ技術は大学(文学士号取得)で学んでいましたが、さらに靴制作の技術を磨くためにリアチ入学を決めました。「デザイナーの想いは、デザインを通して人々に届く」ことを信じ、自分のデザインで人々の心を動かしたいと願っています。
Mar. 05, 2018 | Posted in Reports, Shoemaking , Student Reporter | Tags:Li Shiau-Ting, ShoemakingReporter: Li SHIAU-TING | Course: Shoemaking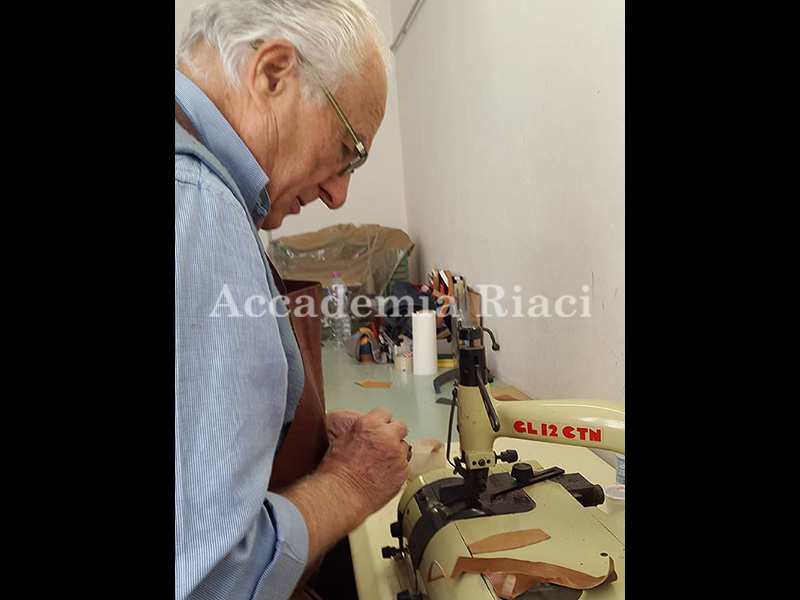 這禮拜我開始製作我的莫卡辛鞋面了! 裁切好鞋面後,需要將太厚的部分削薄。

I start making loafer upper this week! I have cut the upper, now, it need to be skived a bit.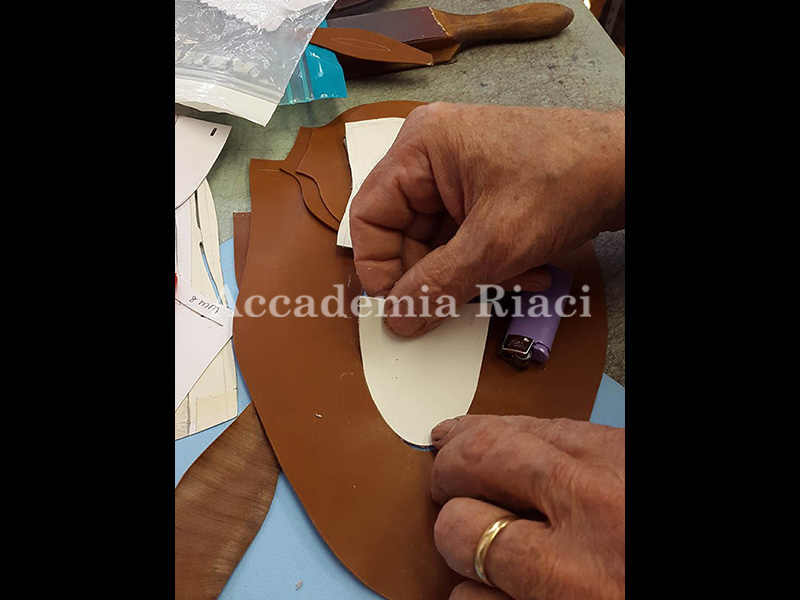 這次的設計決定採用two-tone拼色,在色彩比例上的調配於是非常的重要。我已想好大致的色彩搭配,好興奮它做出來的樣子喔!

In this project I decided to use two-tone colors, which means, the balance of colors become really important. I already have something in mind and I'm so excited with how it would be.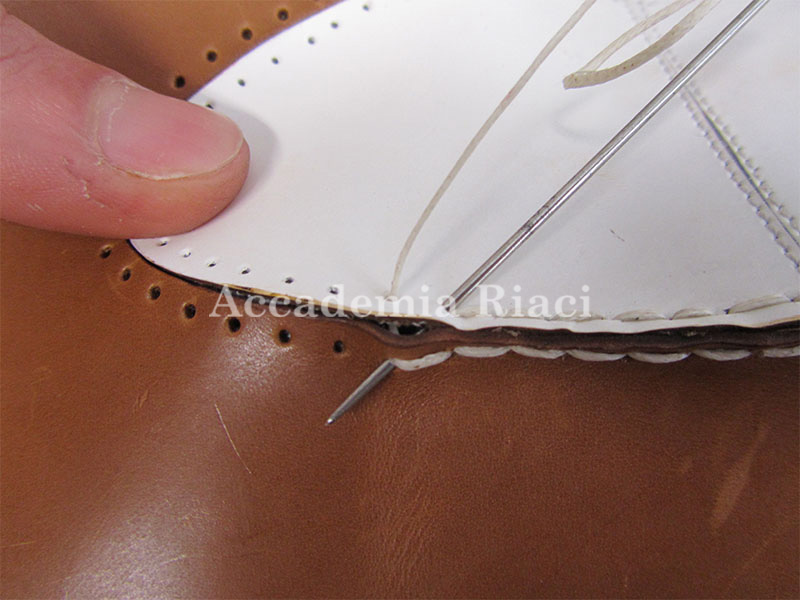 莫卡辛的縫製我使用的是單針手縫,並且由兩片皮料組合而成。第一次縫製莫卡辛感覺還有點生疏,要多練習才行

In this case, apron needed to be stitched by only one needle with hand. It was my first time learning this technique, I want to practice more.

接近午餐時間的十二點鐘,我們還是很賣力的在學習製鞋,噢對了!這禮拜我們又有一位新同學加入了

Even close to lunch time, we worked very hard for our shoes. Oh! By the way, we have new classmate joined this week.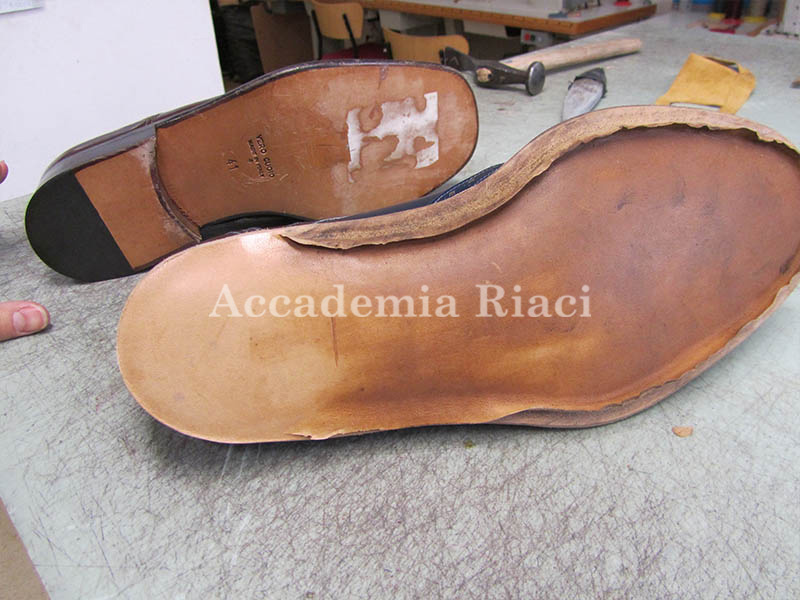 教授Angelo正在實驗一雙複合式的工法-提羅列克縫與固特異縫的組合,真的超酷的!!很期待做出來的樣子。

Photo shot of Prof. Angelo's new experiment shoe- Tirolese construction with Goodyear construction, which is super cool! Looking forward it to finished.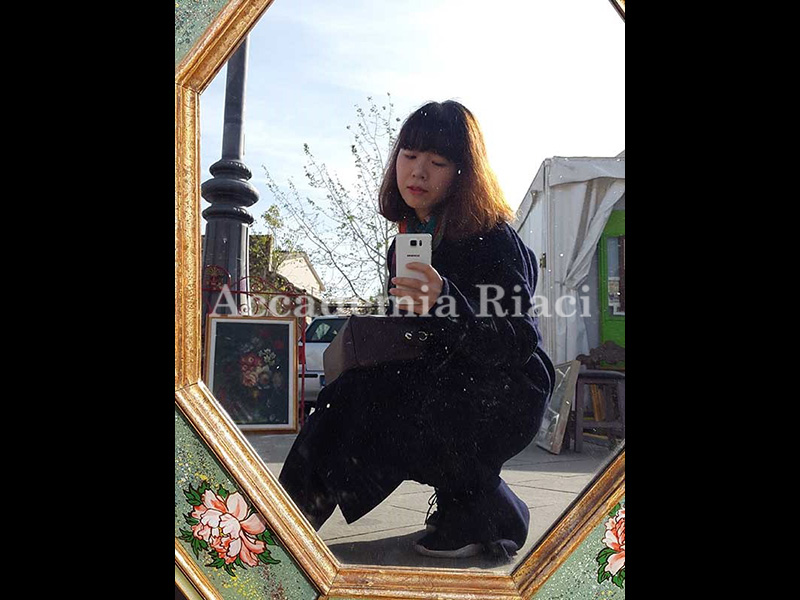 在復古市場發現的一面鏡子,喜歡它金色的框和強烈但不突兀的中國風。

A mirror I found in the vintage market. I really like the golden frame and not too heavy Chinese style.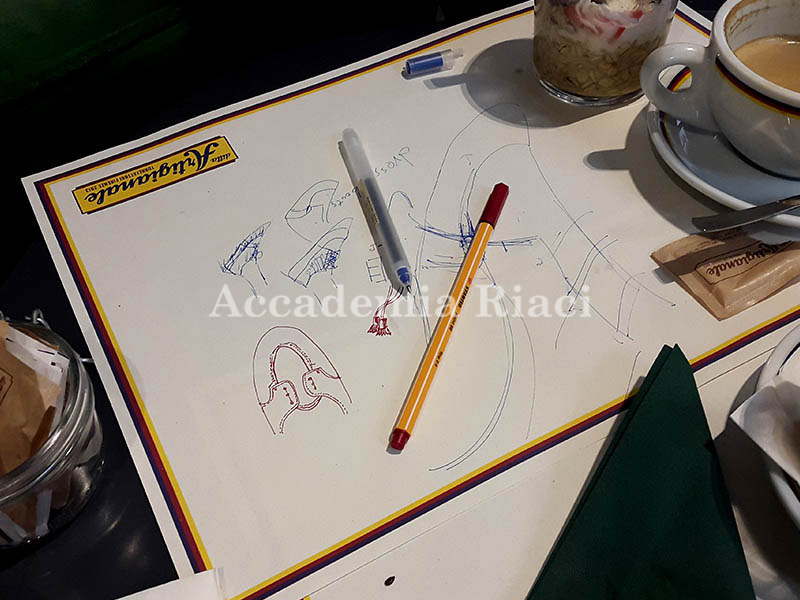 假日的早晨,與朋友來一場鞋子設計的交流會。有著咖啡與蛋糕,好像什麼都對了

Sunday morning with a cup of coffee, cakes and shoes!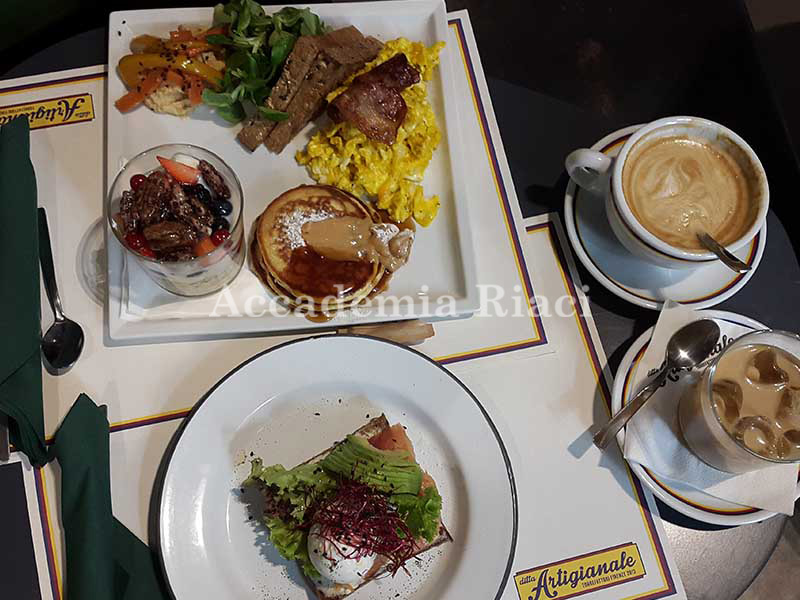 我最愛的佛羅倫斯咖啡廳-Artigianale!

It is my favorite coffee shop in Florence, which is Artigianale!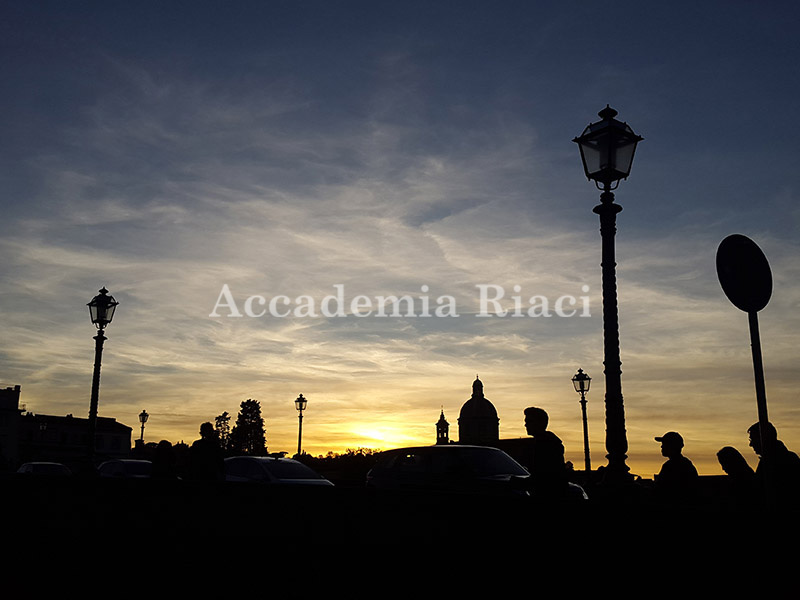 我最愛的佛羅倫斯咖啡廳-Artigianale!

It is my favorite coffee shop in Florence, which is Artigianale!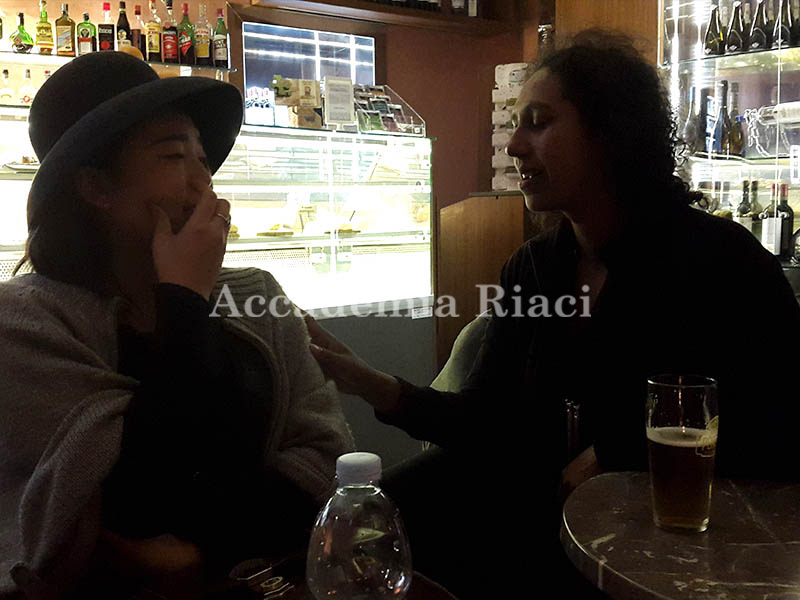 禮拜五Kamla飛來找我們了,我們在學校對面的Burian小酌聊天,更新彼此的近況。噢…我會想妳的,親愛的Kamla,期待再相見!

On Friday, our dear Kamla came for a little trip to Florence. We met at Burian bar, chatting and drinking. Oh….I will miss you, Kamla. Hope to see you next time!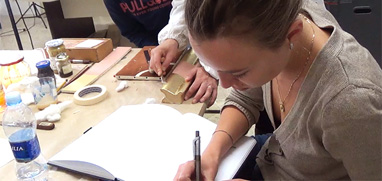 At Accademia Riaci, we are recruiting Course Reporters from our students. The students who are chosen to become Course Reporters are given 10 % of the tuition as their scholarship fee.
The Reporters who have submitted excellent reports will have his or her profile posted on our school website for the next 5 years as an alumnae and will be able to connect with their business chancesafter their graduation.