Accademia Riaci
Student Reports
Read all class reports from our students!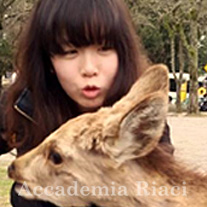 Reporter
Li SHIAU-TING
Nationality: Taiwan
Course: Shoe Making
Program: Atelier Course
Period: Sep. 4, 2017 – Apr. 27, 2018
Shiau-Ting, Li. Shoes designer from Taiwan.
After working in Taiwanese footwear industry for three and a half years, she came to Firenze to study shoes making course, the city which is famous for leather art and shoes.
Although she already has basic aesthetics and sketching technique background from university (B.A.), yet she hopes to extend her shoe-making skills here in Riaci. She believes designer can deliver their thoughts through their works, hoping to keep motivate people with her designs.

李曉婷,來自台灣的鞋類設計師。
在台灣鞋產業工作三年半之後,她決定到皮革之都-佛羅倫斯,學習製鞋技術。
大學主修產品工藝,擁有美學背景、好的品味及繪畫基礎。即便如此,仍期望到莉雅琪延伸自己在實作上的經驗。她相信,設計師能夠透過設計表達想法,希望能持續用創作感動身邊的人。

台湾の靴業界で靴デザイナーとして3年半経験を積んだ後、さらに学びを深めようと革工芸と靴で有名なここフィレンツェへやって来ました。
基本的な審美眼とスケッチ技術は大学(文学士号取得)で学んでいましたが、さらに靴制作の技術を磨くためにリアチ入学を決めました。「デザイナーの想いは、デザインを通して人々に届く」ことを信じ、自分のデザインで人々の心を動かしたいと願っています。
Jun. 09, 2017 | Posted in Reports, Shoemaking , Student Reporter | Tags:Li Shiau-Ting, ShoemakingReporter: Li SHIAU-TING | Course: Shoemaking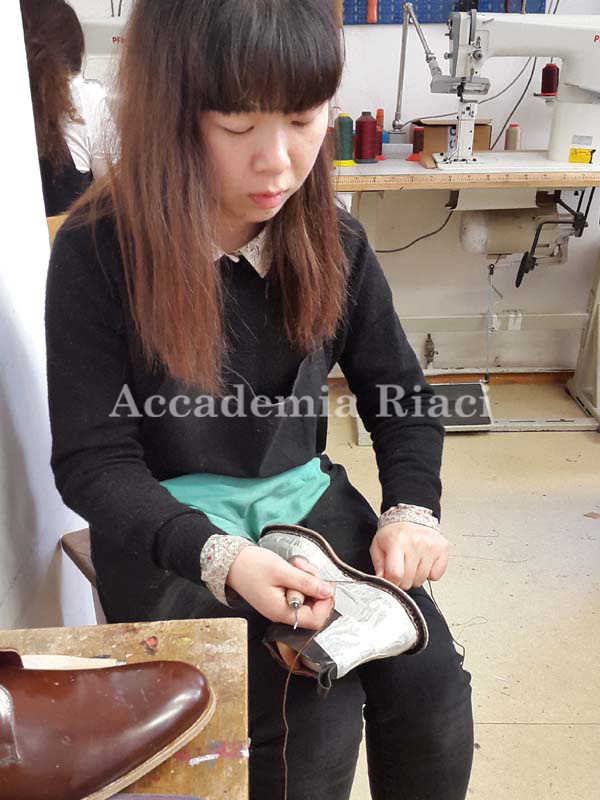 這禮拜是最後一個禮拜上課了。雖然在工作的當中伴隨著不捨,我們卻很珍惜最後的日子,之後,大家將各飛東西,開啟人生中另一個頁面。星期一,我繼續縫製雀爾喜靴另一隻腳的第二道手縫。

It was the last week for class. Though only few days left we are going to say goodbye, we still work to the bitter end. After that, everybody will fly back to their country and open a new page in their life… On Monday, I kept working on my Chelsea Norwegian second stitching.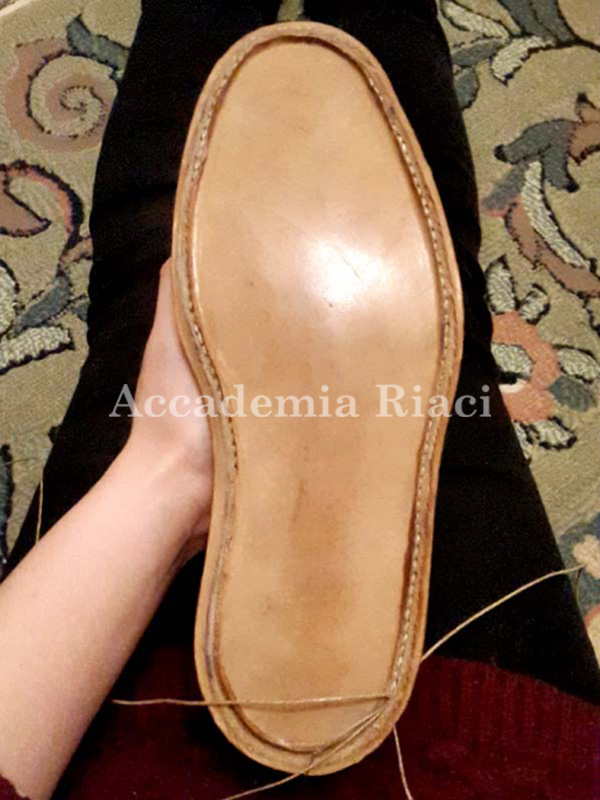 我分配了一下自己的時間,課後的時間繼續縫製已開好溝的左腳 (最後衝刺!)。

I distributed my working time, making right feet when at classroom and working on my left feet while I was at home. (go for last shot!)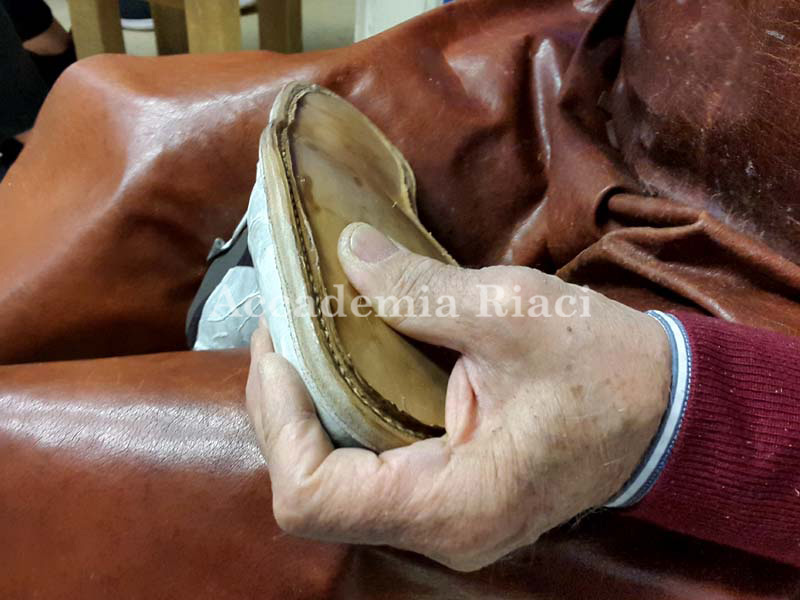 在加速趕工之後,我終於完結其中一腳的挪威縫了。準備將縫線封起。

Prof. Angelo was showing me how to close leather to cover hand-stitching.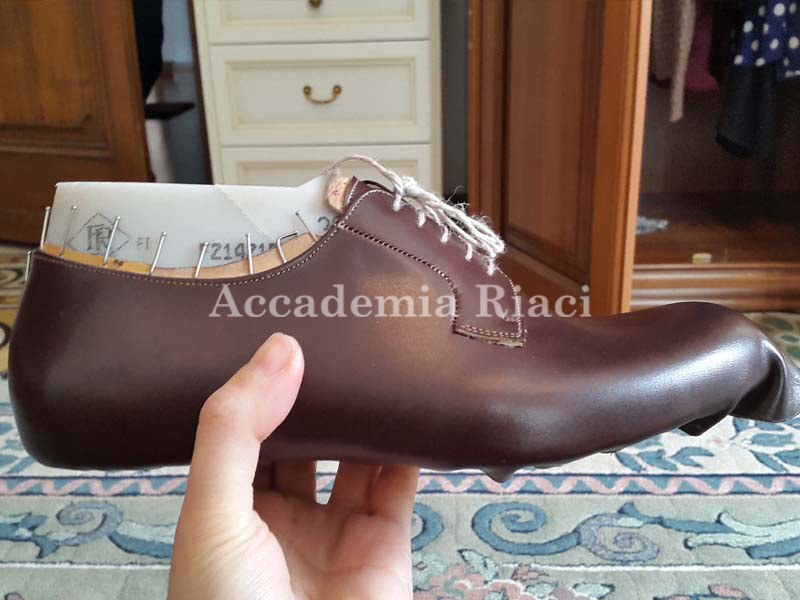 全片式的德比鞋在這學年完成鞋面一次攀幫,接下來的進度待下學年完成。

In this semester, I finished the lasting step for this whole-cut derby shoes, ready for hand stitching.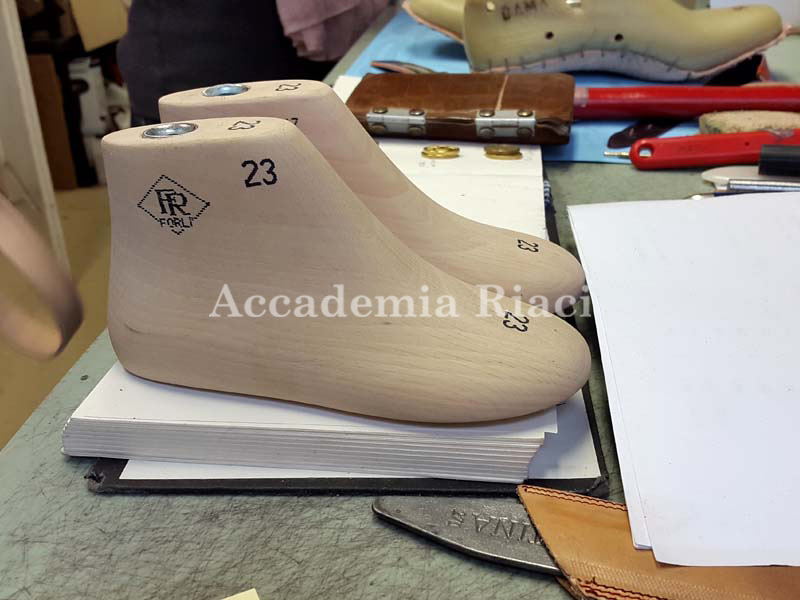 這是Masami訂的新楦頭,是做給北鼻用的超小尺寸!平常都是做大人尺寸的我們,當看到這麼小的楦頭,全場為之驚呼。 實在太可愛了。

This was Masami's new last, a last ordered for baby shoes. Because we usually make shoes for adult, so, when she showing her new last, our heart all melted because the small little foot. How cute!!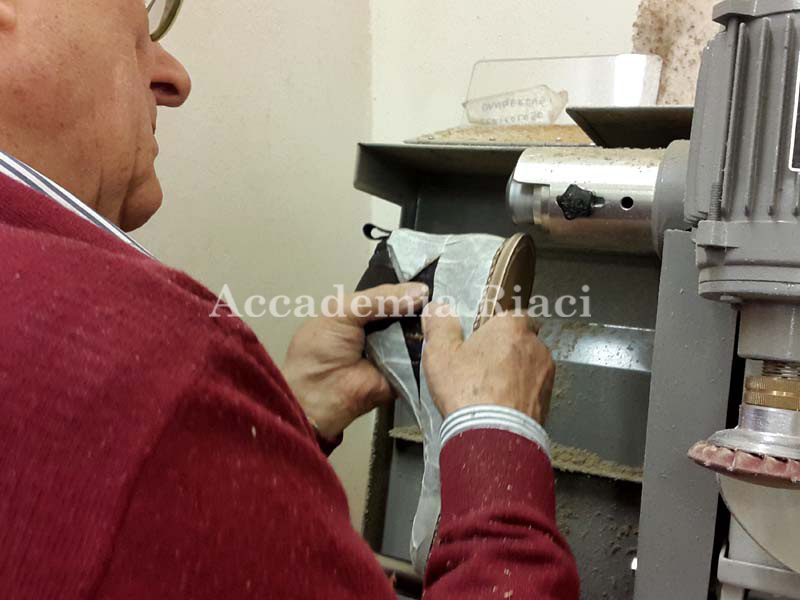 老師正在幫我用砂輪機切削出底部的輪廓。由於鞋子加上楦頭有一定的重量,因此在拋磨並不這麼容易。製作鞋子,除了會開版、會縫製、會用刀、也要會使用機器。看著老師使用砂輪機,讓我想到大學時期製作木工的日子…

Prof. Angelo was helping me with grinding machine. For using these kinds of machine, need years of experience to be professional, because, machine run very fast and last was heavy. When watching Angelo using grinding machine, reminded me the time when I learned wooden craft in university. To become a professional shoe maker, not only need to know how to make pattern, also need to know how to stitching with machine and hand, how to use knife properly, last but not least, how to use grinding machine…A job full of challenge. I said to myself.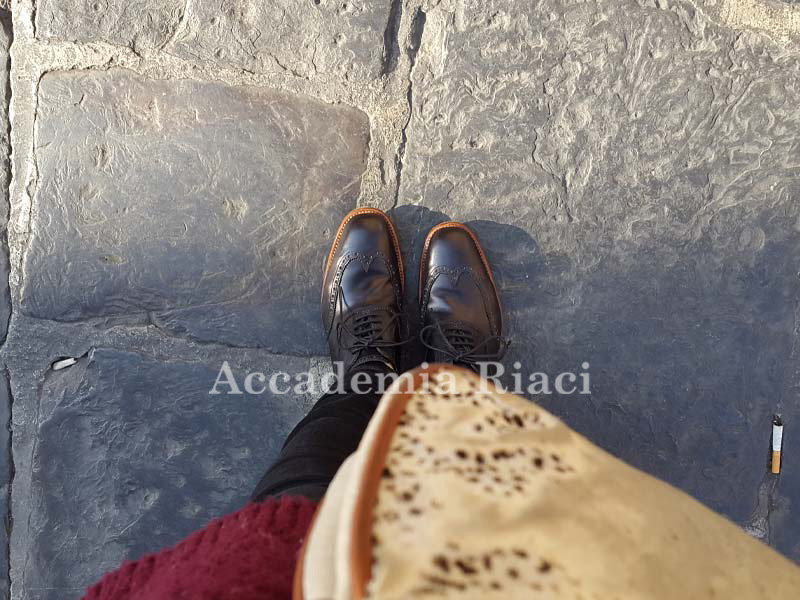 穿著我的鞋子在佛羅倫斯市區趴趴走,享受最後的一絲暖陽。

Enjoy the last sunshine in Firenze city center with my shoes!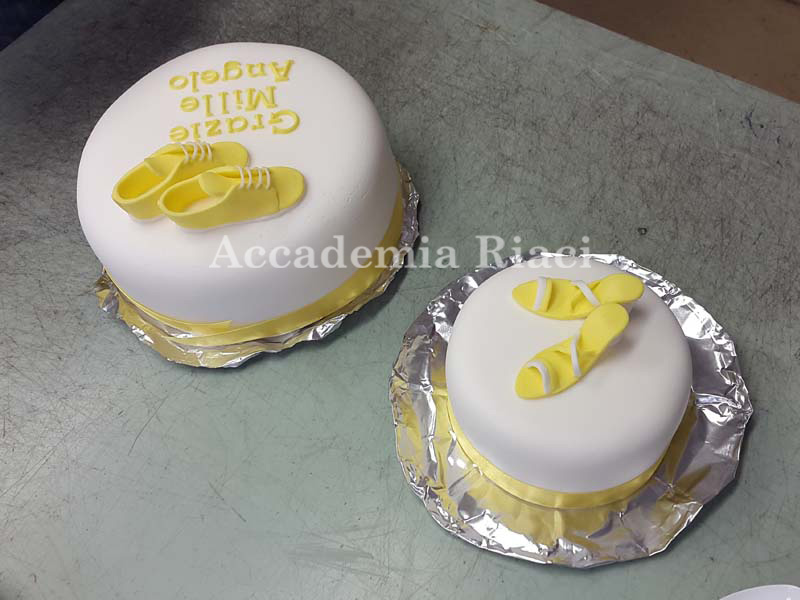 謝謝你這一年不厭其煩的教導,親愛的Angelo,你最棒了!

Thank you for teaching us this year, dear Angelo. You are the best!

打包好行李,準備展開另一段冒險。啟程。

I packed my luggage, ready for another adventure.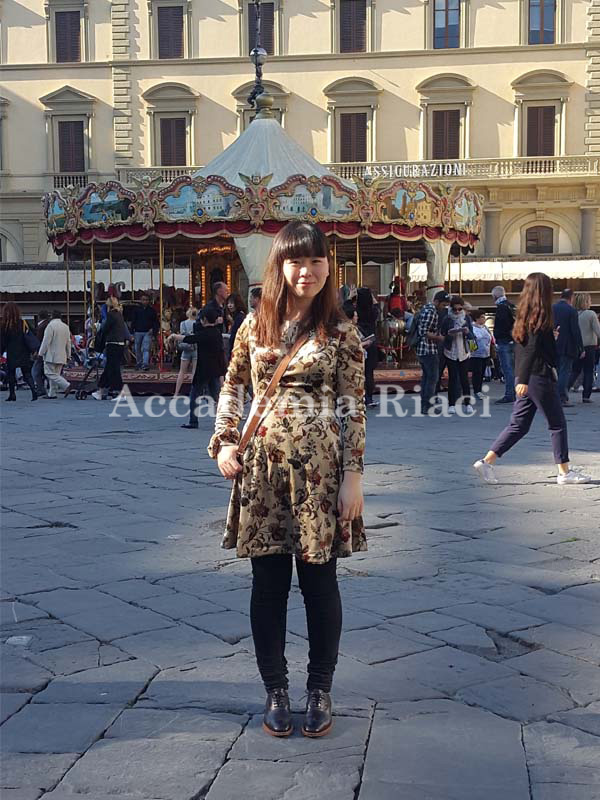 在Piazza della repubblica前最後的留影,再見佛羅倫斯,我會再回來的。

My last shot in front of Piazza Della Repubblica. Farewell Firenze, I will come back.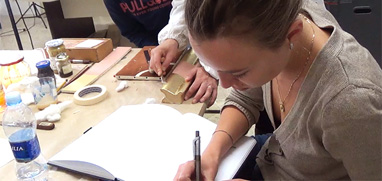 At Accademia Riaci, we are recruiting Course Reporters from our students. The students who are chosen to become Course Reporters are given 10 % of the tuition as their scholarship fee.
The Reporters who have submitted excellent reports will have his or her profile posted on our school website for the next 5 years as an alumnae and will be able to connect with their business chancesafter their graduation.