Accademia Riaci
Students' Blog
Up-to-date report from one of our students!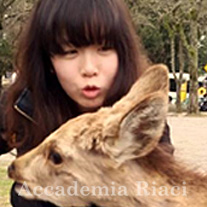 Reporter
Li SHIAU-TING
Nationality: Taiwan
Course: Shoe Making
Program: Atelier Course
Period: Sep. 4, 2017 – Apr. 27, 2018
Shiau-Ting, Li. Shoes designer from Taiwan.
After working in Taiwanese footwear industry for three and a half years, she came to Firenze to study shoes making course, the city which is famous for leather art and shoes.
Although she already has basic aesthetics and sketching technique background from university (B.A.), yet she hopes to extend her shoe-making skills here in Riaci. She believes designer can deliver their thoughts through their works, hoping to keep motivate people with her designs.

李曉婷,來自台灣的鞋類設計師。
在台灣鞋產業工作三年半之後,她決定到皮革之都-佛羅倫斯,學習製鞋技術。
大學主修產品工藝,擁有美學背景、好的品味及繪畫基礎。即便如此,仍期望到莉雅琪延伸自己在實作上的經驗。她相信,設計師能夠透過設計表達想法,希望能持續用創作感動身邊的人。

台湾の靴業界で靴デザイナーとして3年半経験を積んだ後、さらに学びを深めようと革工芸と靴で有名なここフィレンツェへやって来ました。
基本的な審美眼とスケッチ技術は大学(文学士号取得)で学んでいましたが、さらに靴制作の技術を磨くためにリアチ入学を決めました。「デザイナーの想いは、デザインを通して人々に届く」ことを信じ、自分のデザインで人々の心を動かしたいと願っています。
May. 26, 2017 | Posted in Blog, Shoemaking , Student Reporter | Tags:Li Shiau-Ting, Shoemaking | Language:



Reporter: Li SHIAU-TING | Course: Shoemaking

木製的支撐片。老師給了我一雙小尺寸的支撐片專門用在小尺寸上,真是可愛。

Wood shank I use for my Chelsea Boots. Here is the small that use for small size like my shoes.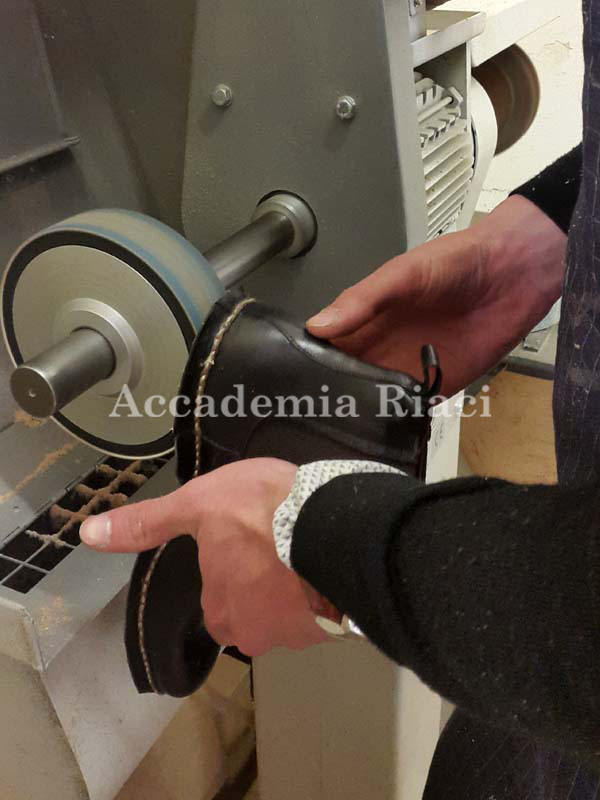 在填上軟木塞前,需使用砂輪機把中底稍微磨平一些。

Insole sanding after gluing the wood shank, after that, it should be glued a layer of cork to make it flat.

教授正在示範如何用皮革來縫製挪威縫的裝飾線。

Prof. Angelo was showing how to use leather for Norwegian decoration stitching. Rather than using decoration thread like usual.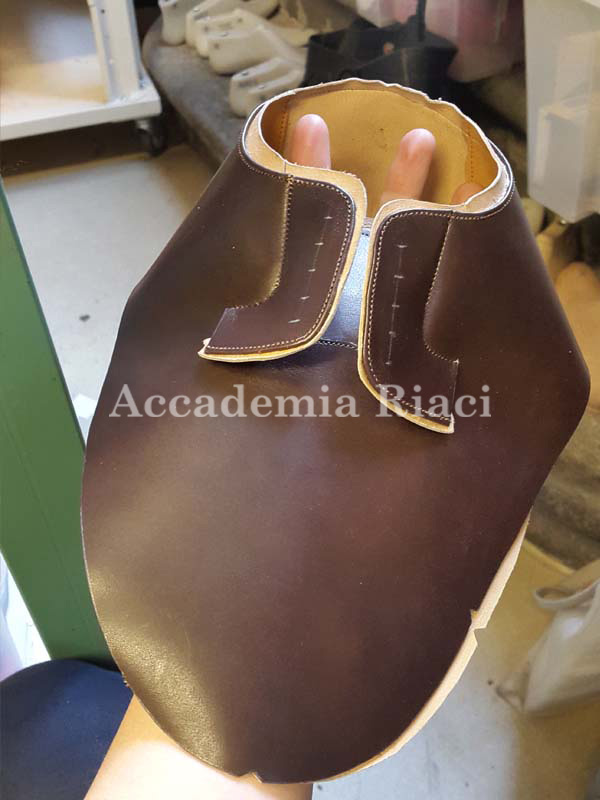 這是我完成全片式德比鞋面的樣子。

Photo shot after I finished my whole-cut derby upper.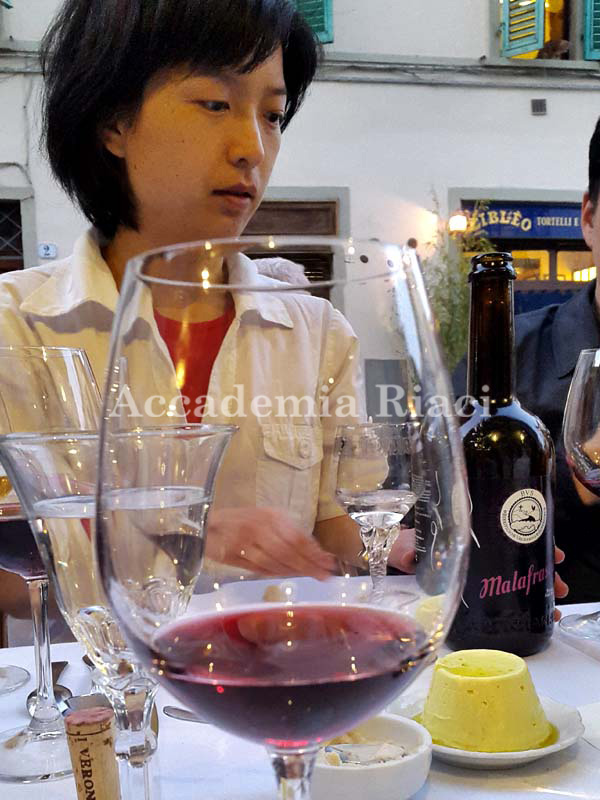 愉快的周間時光與親愛的朋友們。一杯紅酒獻上祝福!

What a joyful dinner time with lovely friends. Cheers for a glass of red wine!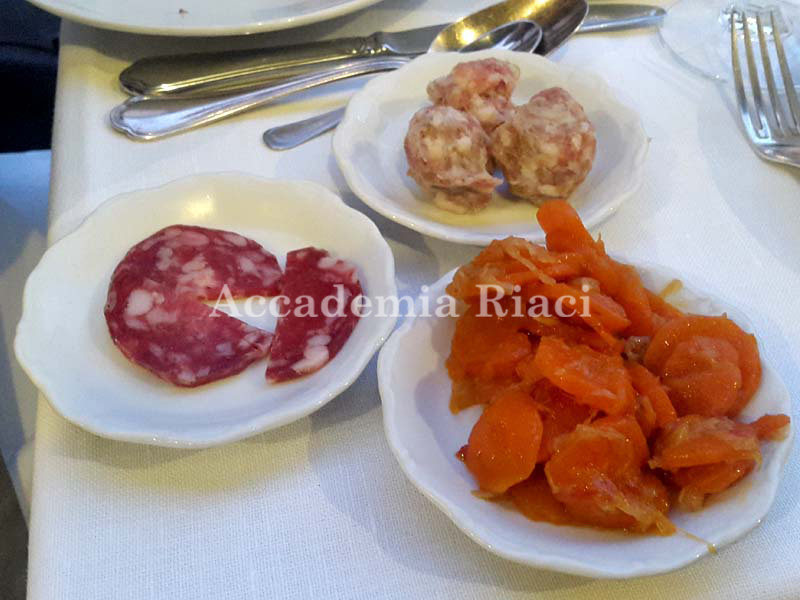 這是位於佛羅倫斯北邊的餐廳Caffe Cibreo,這間餐廳在當地十分有名,許多旅客慕名而來。餐點真的非常非常好吃,有機會一定要來拜訪!

We went to Caffe Cibreo, a famous restaurant in Florence with delicious foods.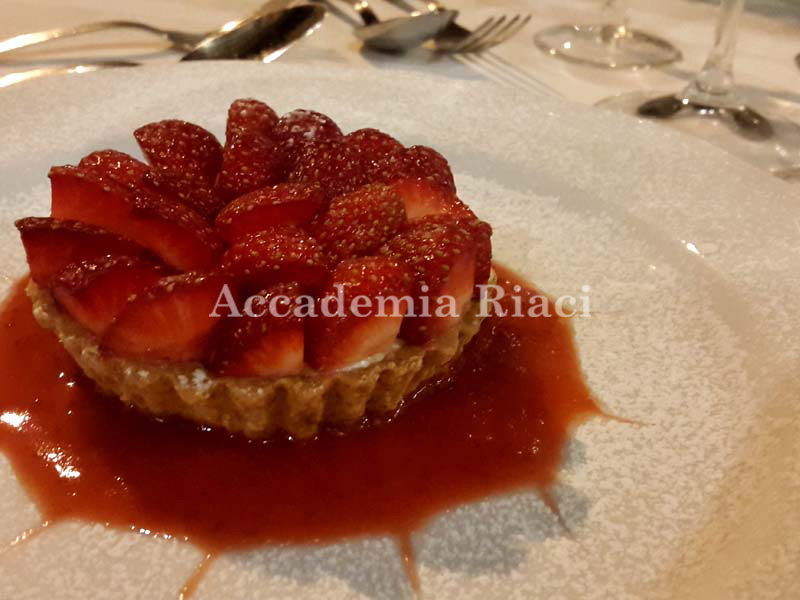 甜而不膩的草莓派,草莓很新鮮很好吃。很滿足的一餐。

A piece of cream strawberry cake after big dinner, really made my days ☺

每日的十一點是我們例行性的休息時光。這段時間除了讓我們喘口氣之外,也讓我們有機會更了解彼此。我們無話不談:談鞋子、談天氣、談每天發生在身上的周遭小事,當然也少不了,彼此互開玩笑、搞笑不正經。休息是為了走更長遠的路,俗話是這樣說的,對吧! 攝影紀錄當Guilio用髮圈來測試他鬍子的長度。

Every day 11:00 a.m. is our "pausa time". We talked about shoes, talked about daily life, talked about everything happened around us. With a little break, we work better.
Photo shot when Guilio testing his beard length with hair band.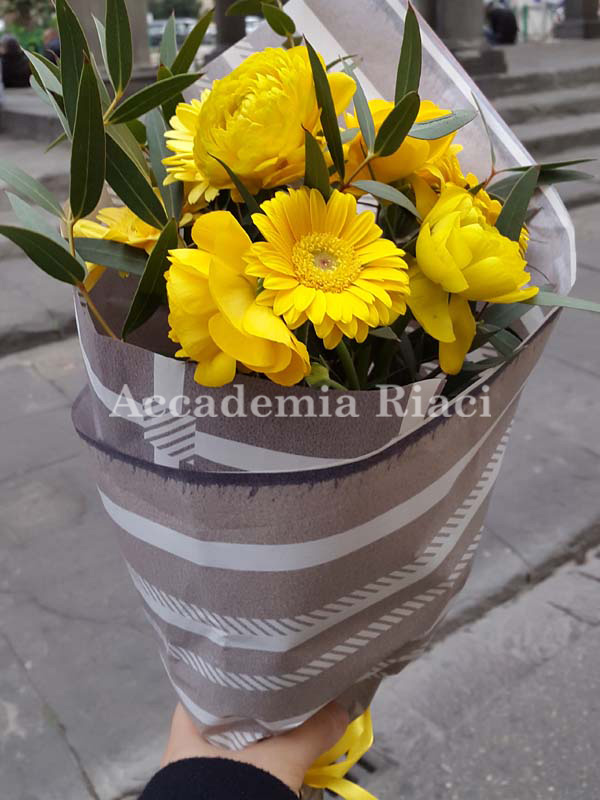 一束盛開的黃色花朵,代表著春天即將到來。

A bunch of beautiful yellow flower, represent the coming of spring season.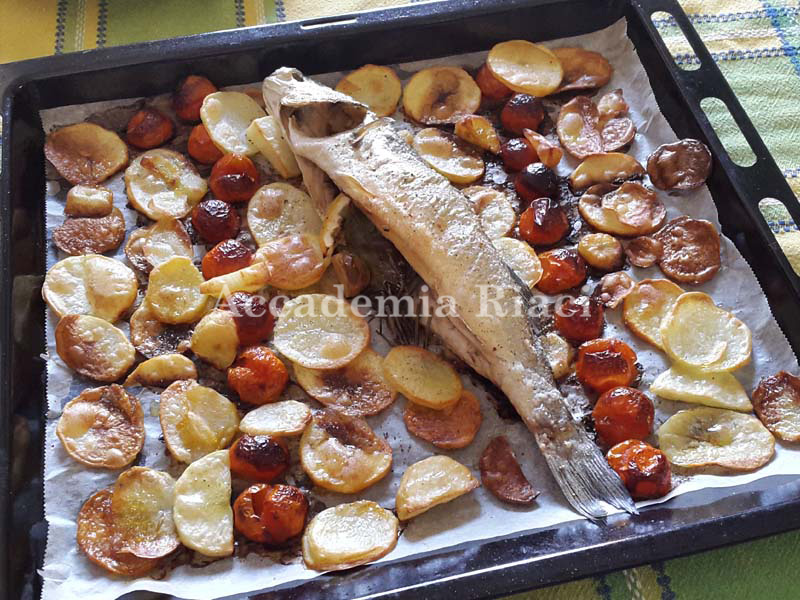 周末派對配上好久沒吃到的烤魚與馬鈴薯,Yummy!

Weekends party with grilled fish and potato. Yummy!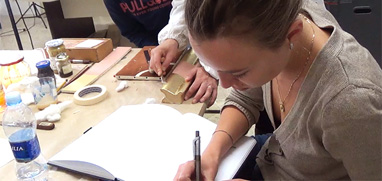 At Accademia Riaci, we are recruiting Course Reporters from our students. The students who are chosen to become Course Reporters are given 10 % of the tuition as their scholarship fee.
The Reporters who have submitted excellent reports will have his or her profile posted on our school website for the next 5 years as an alumnae and will be able to connect with their business chancesafter their graduation.