Accademia Riaci
Student Reports
Read all class reports from our students!
Reporter
Lara Blevi
Nationality: South-African
Course: Shoe Making
Program: One-Year Atelier Course
Period: Sept 5, 2016-April 25, 2017
After Studying a BA degree in Fashion Design in South Africa, Lara decided that she would love to study further and focus on a specific direction in the fashion industry. During her studies, she followed an internship at a company where she was taught how to make and design handbags out of leather and exotic leather skins.

She knew instantly that she would love to study further and learn more about shoes and decided to come to Firenze, Italy, the most famous city to learn more of leather art and shoes! She found Accademia Riaci and knew that the shoe making course that they had to offer was exactly was she was looking for.

Here she wishes to learn the highest level of shoe making techniques and to be able to follow her dream to become a designer with the knowledge of not only fashion, but also the art of shoe and handbag design.

南アフリカでファッションデザインの文学士号を取得後、ファッション業界で目指す方向を定めるためにもっと学びを深めたいと思いました。企業インターンを経験した際には、外国製の皮革を使用したカバン制作とデザインを学びました。

すぐに靴制作を学びたいと思うようになり、靴制作や革工芸を学べる世界で最も有名な都市・フィレンツェ行きを決意。検討の結果、自分が探し求めていた内容の靴制作コースを提供するアカデミアリアチへの入学を決めました。

ここで最高レベルの靴制作技術を身につけ、ファッションのみならず靴やカバンの知識も兼ね備えたデザイナーになることが夢です。
Mar. 23, 2017 | Posted in Reports, Shoemaking , Student Reporter | Tags:Lara Blevi, ShoemakingReporter: Lara Blevi | Course: Shoemaking
During our spring break I had the amazing opportunity to go visit my friend in Amsterdam. I spent a whole week there and it even ended up being a little family reunion as my brother and cousin both visited Amsterdam in the same time that I was there. We had such an amazing time and drank way too much beer!

The first week back to class started a bit slow but I quickly got my stride back. I did some work on the shoes for my brother as well as the boots that I am doing for my dad.

春休みを利用してアムステルダムに住む友人に会いに行きました。1週間の滞在中、やはりアムステルダムを訪れていた弟と従兄弟にも会うことができました。あまりにも楽しくてビールを飲みすぎてしまいました。

休み明けは少し休みボケしていましたが、すぐに元のペースに戻りました。弟のための靴と父のためのブーツ制作が続きます。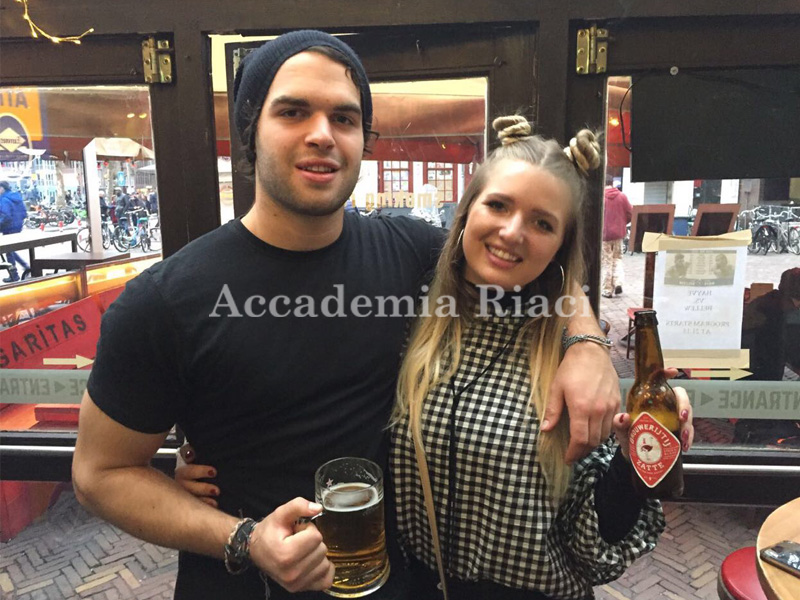 It was honestly so great to see my brother again. He is studying in Berlin and also visited Amsterdam during the same time that I was there.

また弟に会えてとても嬉しかったです。ベルリンで勉強中の弟は、私と同じタイミングでアムステルダムを訪れていました。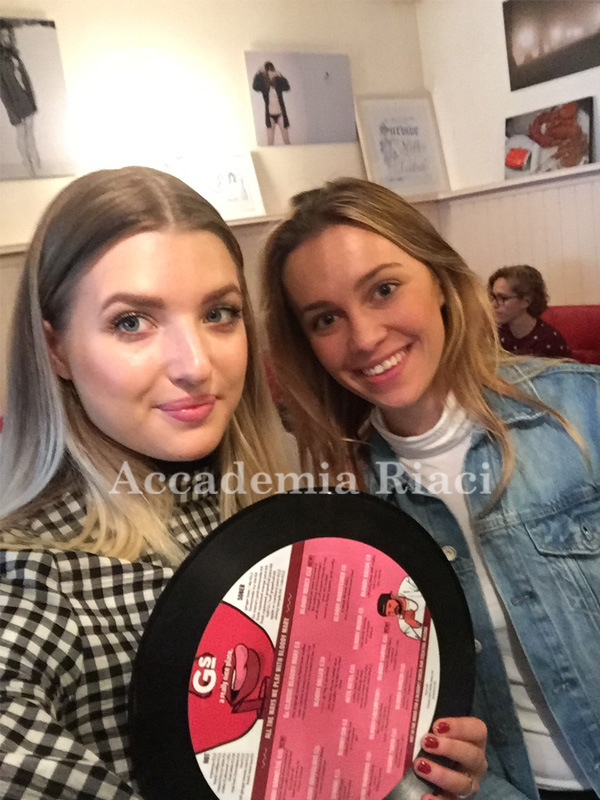 My friend, Nina, who lives in Amsterdam, and me. We tried out a new restaurant and new food everyday, which resulted in me needing to do a big detox as I got back to Florence.

アムステルダムに住む友人ニーナとのツーショット。行ったことのないレストランや初体験のグルメにふたりで毎日挑戦していたので、フィレンツェに戻ったらデトックスする必要がありそうです。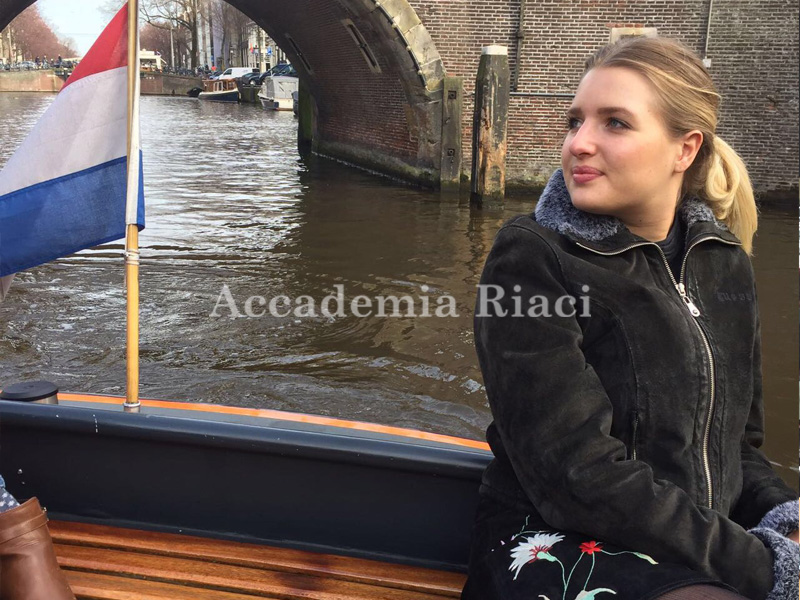 We did loads of site seeing in Amsterdam and also went on a canal cruise through the lovely canals of Amsterdam. This was a great way to see the beautiful center of Amsterdam and also learn some history.

アムステルダムではたくさんの観光地を巡り、素敵な運河をクルーズで楽しみました。運河クルーズはアムステルダムの景観を楽しみつつ歴史も学べて最高でした。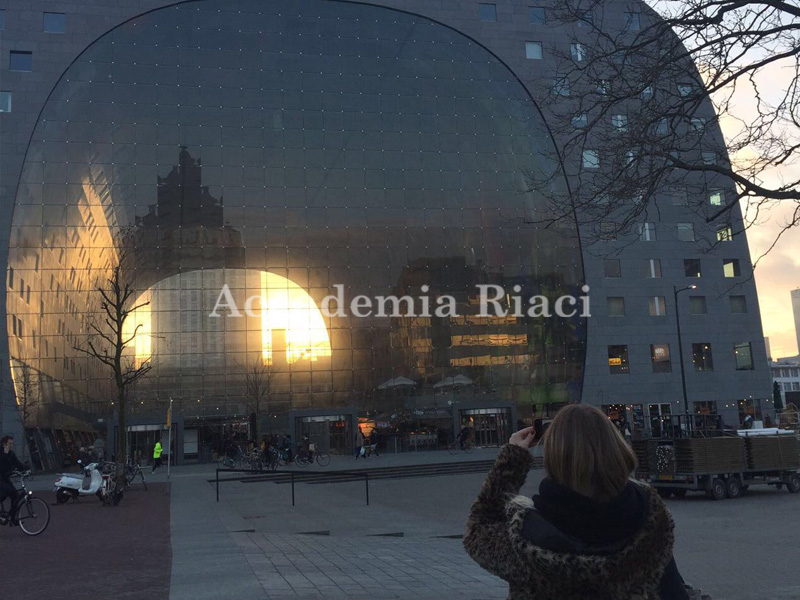 On the Monday we travelled to Rotterdam where we stayed over for the night. I was so amazed by the architectural beauty of Rotterdam and how different it is to Amsterdam.

月曜日はロッテルダムへ移動してそこで一泊しました。アムステルダムとは全く違うロッテルダムの建築美に驚嘆。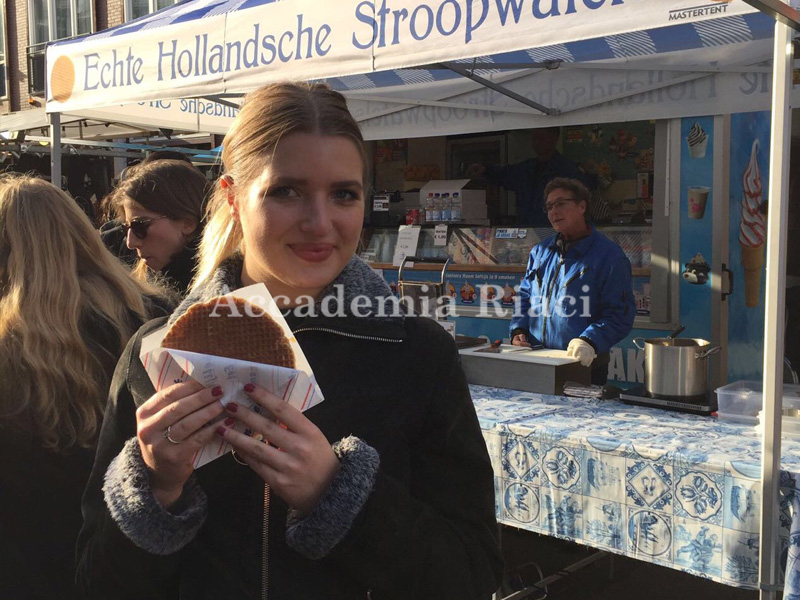 On my last day in Amsterdam my friend took me to a market and had me try every single typical dish to Holland. One of my favorites was the massive Stroop Waffles.

アムステルダム滞在の最終日。市場で友人に勧められるがまま、オランダの定番グルメをあれこれ食べました。巨大なストロープワッフルが私のお気に入りです。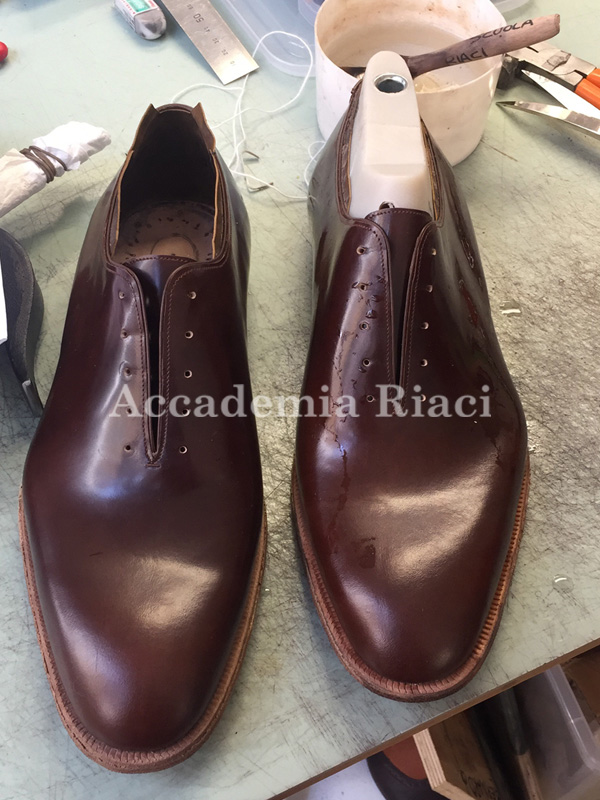 On Monday back in class I continued to work on the shoes for my brother. I prepared the sole for Blake stitching and also prepared the thread.

休み明けの月曜日、弟のための靴制作の作業を続けました。底にブレーク式で縫う準備をして、縫い糸の準備もしました。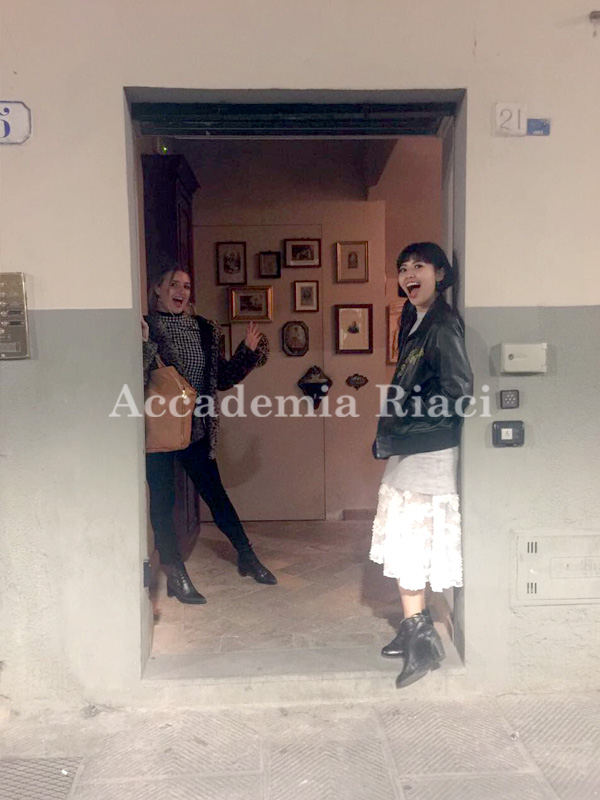 Two of my friends and I were so excited when we finally found one of Florence's secret speak easy bars. It is so amazing inside and the cocktails are so delicious and creative. I will definitely be back there soon.

友人2人と一緒に、ようやく見つけたフィレンツェの隠れ家的なバーへ行きました。内装も素敵でカクテルも美味しくて独創的。近々また行きたいです。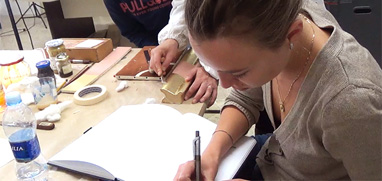 At Accademia Riaci, we are recruiting Course Reporters from our students. The students who are chosen to become Course Reporters are given 10 % of the tuition as their scholarship fee.
The Reporters who have submitted excellent reports will have his or her profile posted on our school website for the next 5 years as an alumnae and will be able to connect with their business chancesafter their graduation.