Accademia Riaci
Student Reports
Read all class reports from our students!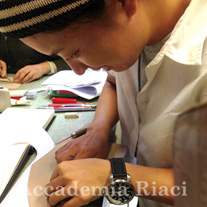 Reporter
Masami ISHIZUKA
Nationality: Japan
Course: Shoe Making
Program: Master Course
Period: Sept. 5,2016-Apr. 28,2017
日本では10年間ほど靴づくりとは関係のないお仕事をしていましたが、趣味としてずっと好きで続けていたのが革細工でした。休日には財布など小物をコツコツ作る毎日でした。そしてそこから派生して、この2年間は神戸にある靴学校に毎週通いました。自分が考えたものが形になっていくことが面白くて、休日は疲れていても靴作りが楽しくて仕方がありませんでした。とても時間がかかる作業ですが、出来上がりだけでなく、出来上がっていく様子がなんとも言えません。
一年ほど前から、思い切ってお仕事を辞め、本場イタリア・フィレンツェに革靴づくりを学びに行くことを決めました。今年の5月より4ヶ月間、語学学校でお世話になりイタリア語で何とか授業を受け始めました。まだまだ分からない事だらけですが、楽しみながら頑張りたいと思っています。

I worked in Japan for about 10 years but my former job had nothing to do with shoe making. I simply liked leather working as a hobby. I used to make small items such as leather wallets on my days off. For this past 2 years, I studied every week at a shoe making school in Kobe, Japan. I totally enjoyed the process of how my idea became actual shoes, so I kept making shoes on weekends even though I was tired from my weekday's work. It takes a long time to make 1 pair of shoes, but I just love the shoe making process itself.
I quit my job 1 year ago and decided to come to Florence to study shoe making. I took Italian lessons for 4 months from this May, and I am now taking shoe making lessons in Italian. There is so much I need to learn now, but I hope to enjoy this learning experience.
Mar. 09, 2017 | Posted in Reports, Shoe Making & Shoe Design , Student Reporter | Tags:Masami Ishizuka, ShoemakingReporter: Masami ISHIZUKA | Course: Shoemaking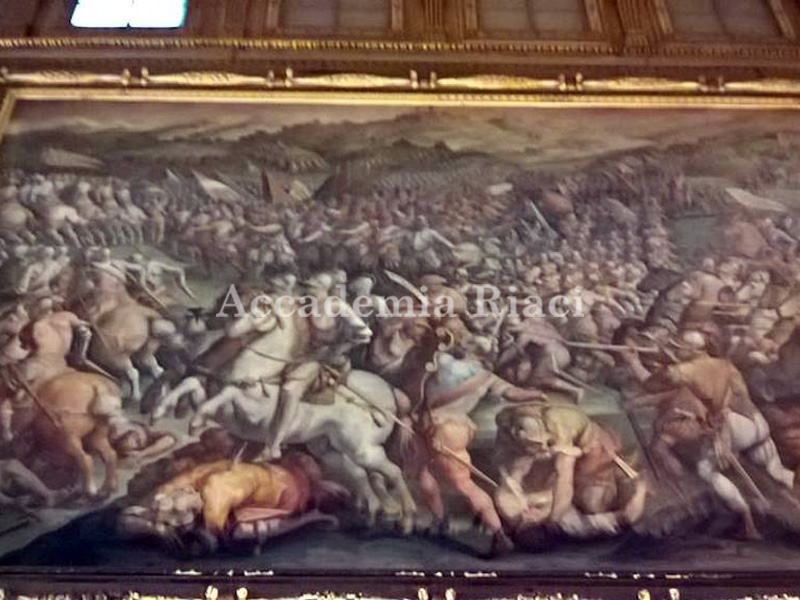 ヴェッキオ宮殿に知り合いを案内しました。こちらの絵の一部には、「cerca trova」つまり、「探して見つけなさい」という意味のイタリア語が書かれています。

I took my friend to the Vecchio Palace. There are Italian words "cerca trova" which mean, "Seek and you shall find", written somewhere on this picture.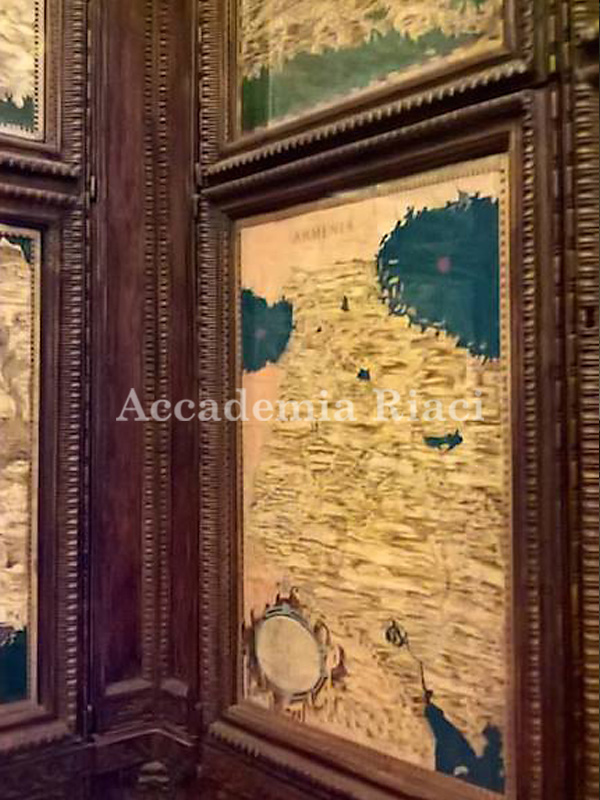 地図の間です。アルメニアの地図の裏には秘密の通路があるそうです。

This is the Gallery of Maps. There is a secret pass way behind the map of Armenia.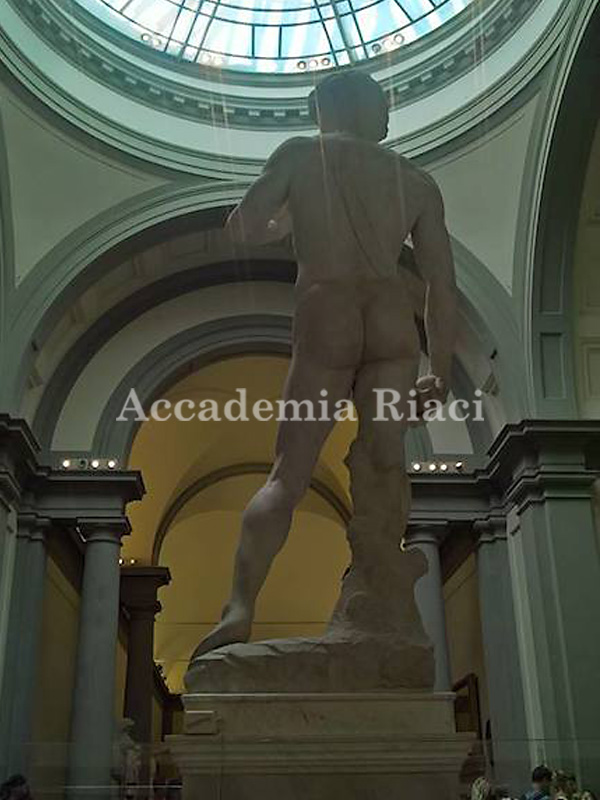 ダビデの像。とても大きくて迫力一杯でした!!

The statue of David was really big and overwhelming.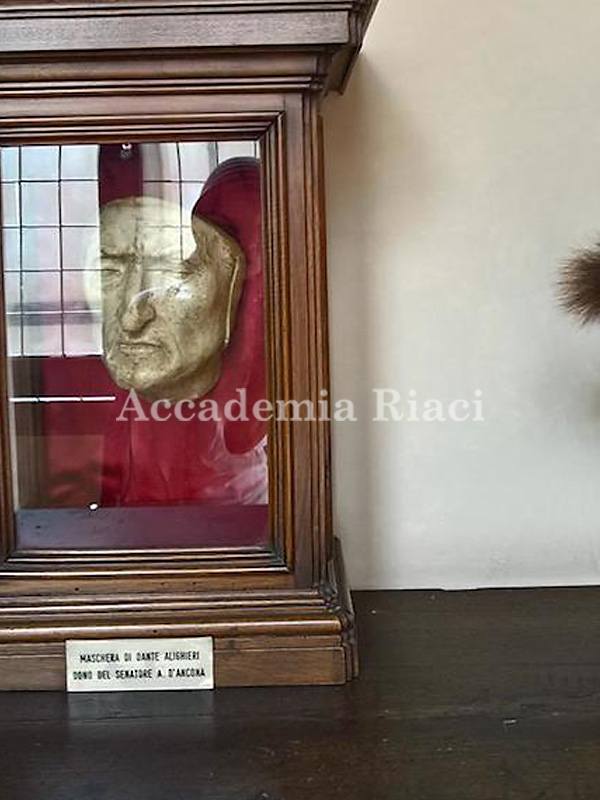 ダンテのマスク。映画「インフェルノ」でも出てきました。

Dante Death Mask appeared in the movie "Inferno".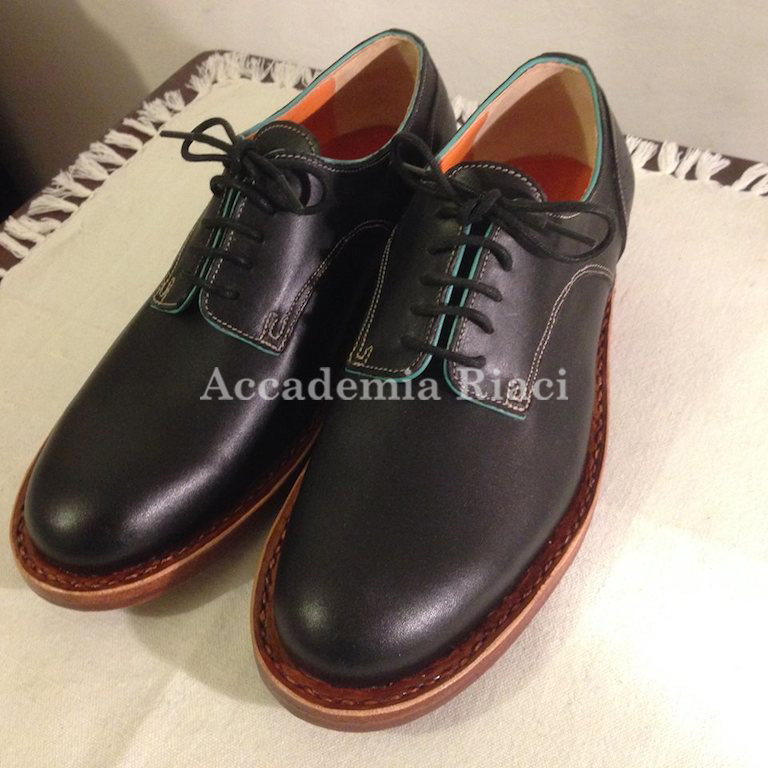 自習の時間に作っていたグッドイヤー製法の靴ができました。

I finished my Goodyear shoes that I was working on during my I.S. time.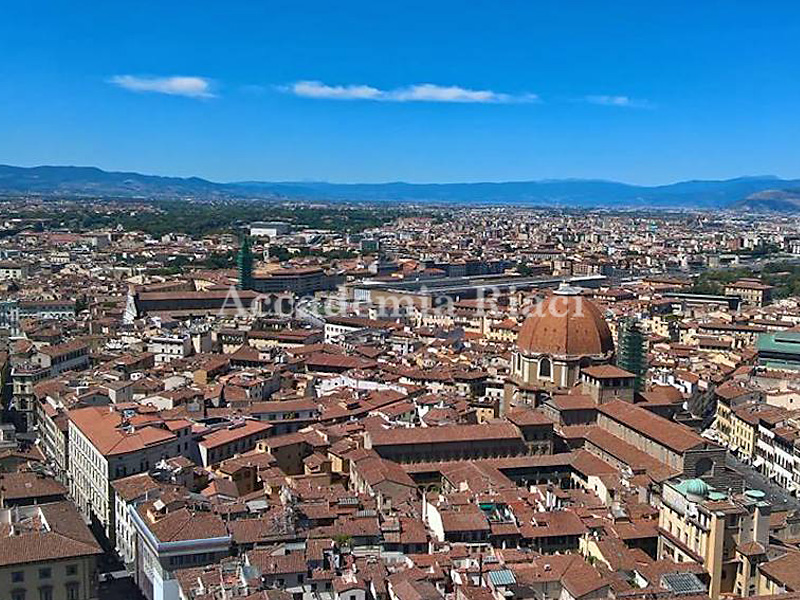 ドゥオモからの景色です。登るのに大変でしたが、頂上からの景色は圧巻です。

This is the great view from the top of the Duomo. It was such a hard work to go all the way to the top, but it sure was worth it.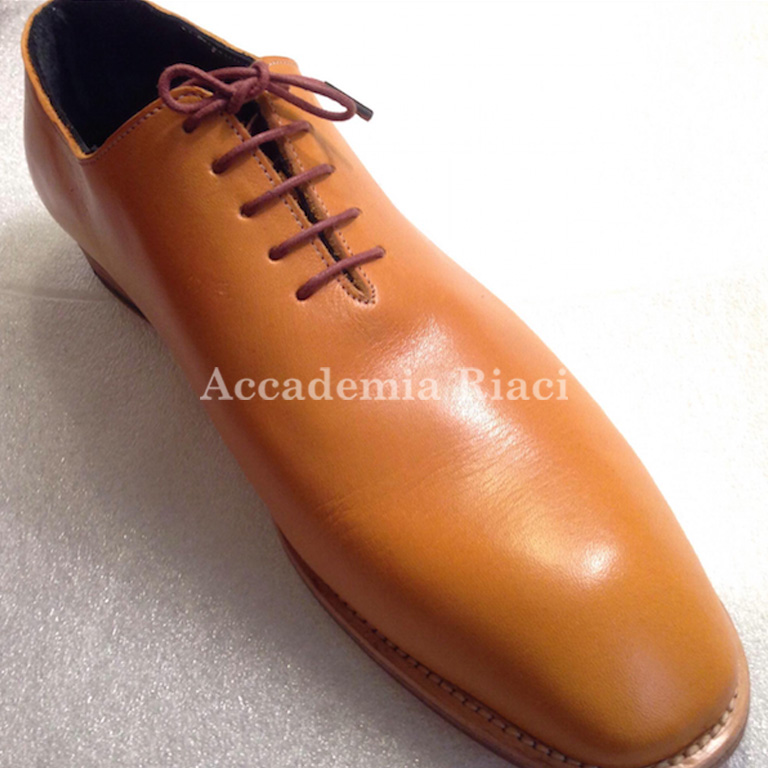 知り合いの方から頂いた革で、試しに左足だけ作りました.やや分厚いですが、かっこいい感じに出来上がって大満足です。

I made a left shoe with the leather my friend gave me. Although the leather was a bit thick, I was really satisfied with its stylish outcome.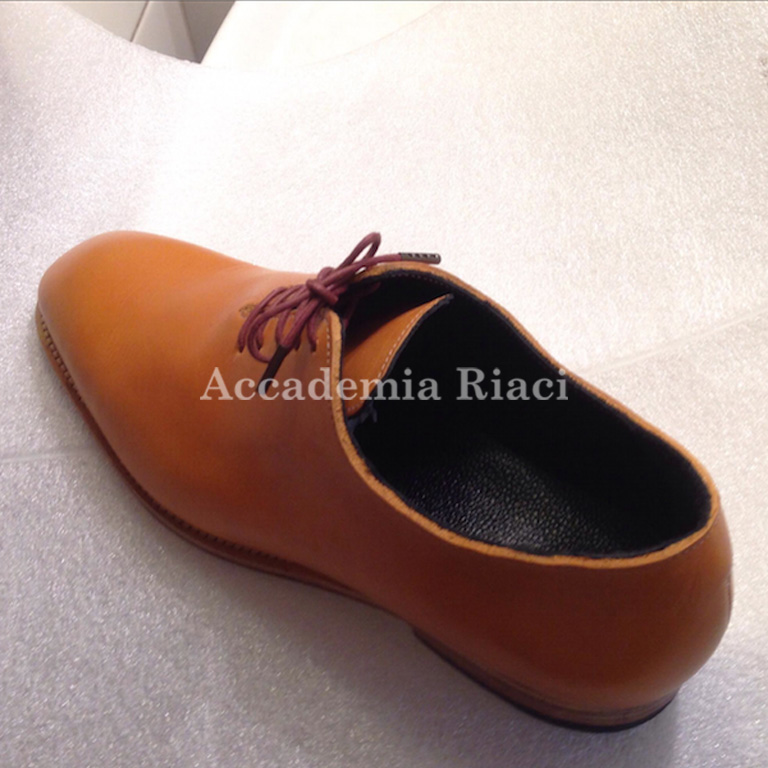 角度を変えてみるとこんな感じです。

The same shoe viewed from another angle.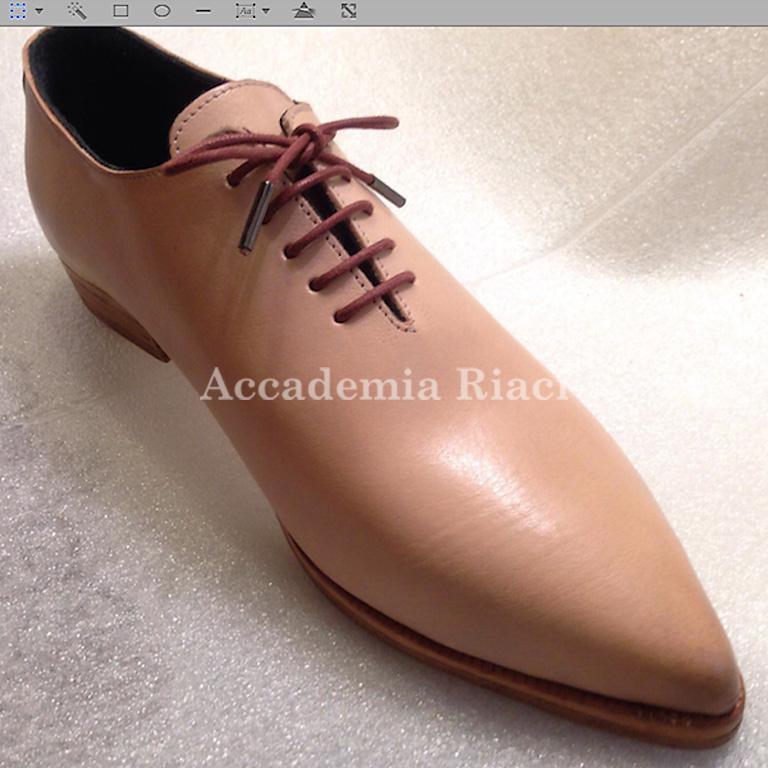 同じく左足だけサンプルで作りました.こちらは女性用。

Another test shoe I made, left one also. This one is a ladies shoe.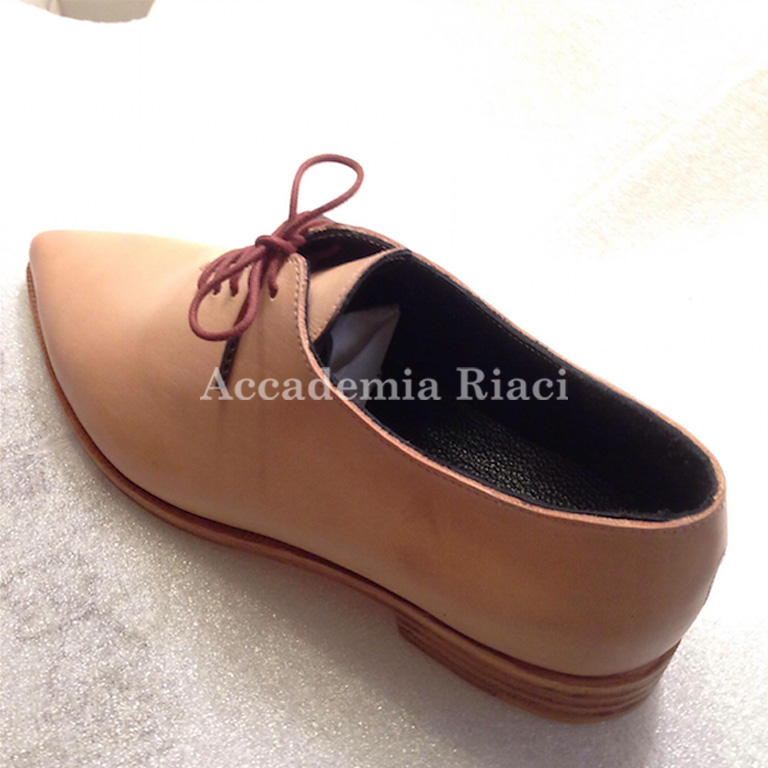 同じく角度を変えてみるとこう見えます。

The same ladies shoe viewed from another angle.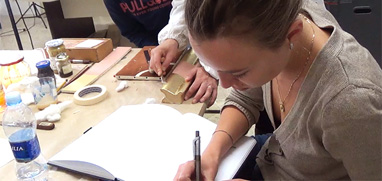 At Accademia Riaci, we are recruiting Course Reporters from our students. The students who are chosen to become Course Reporters are given 10 % of the tuition as their scholarship fee.
The Reporters who have submitted excellent reports will have his or her profile posted on our school website for the next 5 years as an alumnae and will be able to connect with their business chancesafter their graduation.