Accademia Riaci
Student Reports
Read all class reports from our students!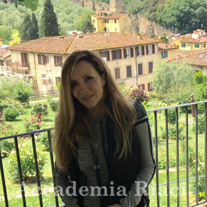 Reporter
Christine Lesperance
Nationality: American
Course: shoe design and making
Program: One year
Period : Apr.25,2016-July 29,2016
After briefly studying Fashion Design at the Arts Institute in Miami, Christine came to Florence to study shoe design/making which was her real passion. At Accademia Riaci, she began her Shoe Design course with Professor Andrea Roth, a one-time designer for the Ferragamo shoe brand. In the design course, Christine was taught all of the design elements for creating beautiful footwear. She also learned how to balance creativity with technical skills. Upon completion of the design course, she was excited to move on to Shoe Making which is taught by Mr. Angelo.
Jul. 25, 2016 | Posted in Reports, Shoemaking , Student Reporter | Tags:Christine Lesperance, ShoemakingReporter: Christine Lesperance | Course: Shoemaking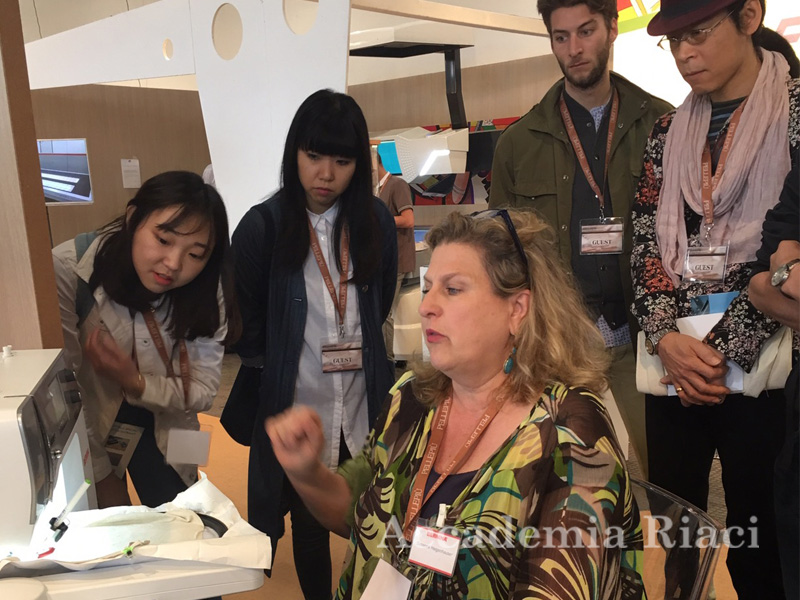 PELLEPIÙ trade show in Florence. Above, a representative of a sewing machine company is giving a quick lesson on how to use their latest machine which is programmable to sew patterns on fabric.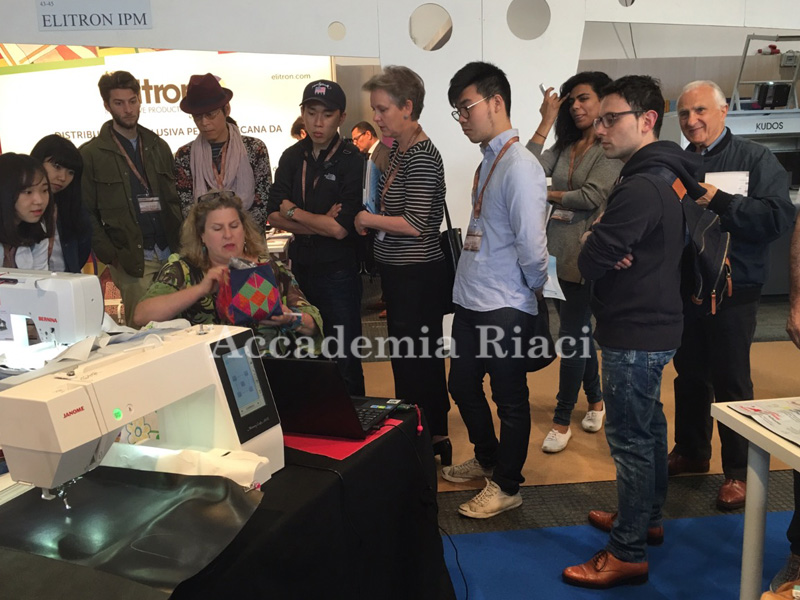 Accademia Riaci students/professors receiving instructions on how to program a sewing machine to sews patterns. It was beneficial to learn what the hi-tech machines of today can do for the production of fashion items.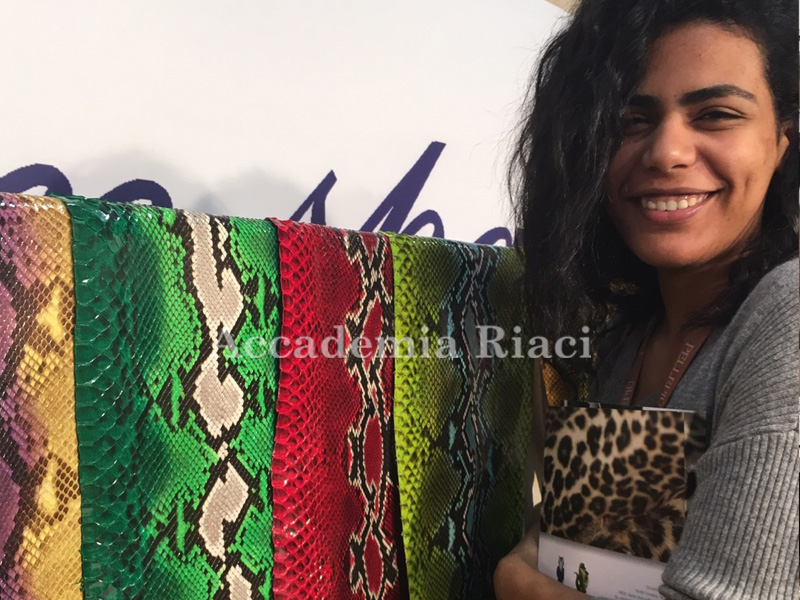 Student of Accademia Riaci just learned how leather can be laser-cut and dyed to look like Python skin. Needless to say, she was impressed.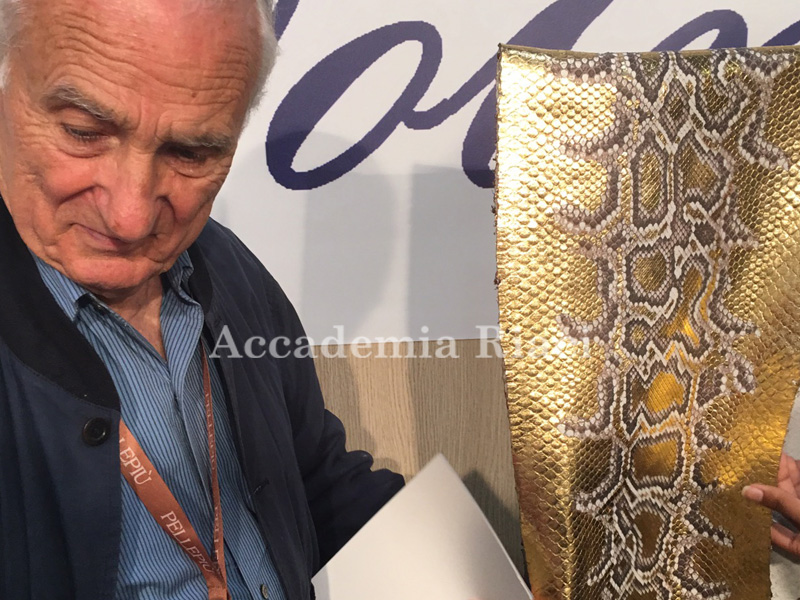 Professor Angelo taking a look at a piece of leather that was laser-cut to look like Python skin. He particularly liked the gold sample.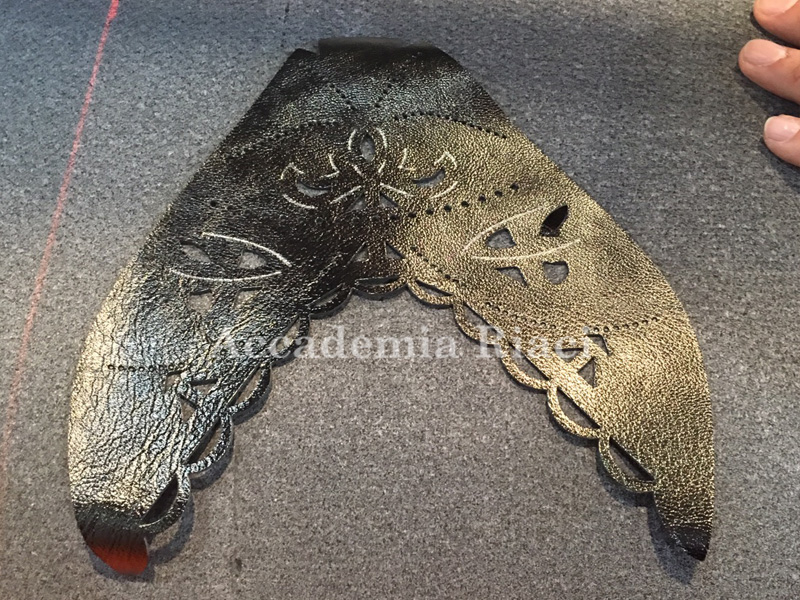 A representative of a leather laser-cutting company demonstrated how the process is done. At the end of the demonstration, he allowed everyone to closely inspect the piece of leather used in the demonstration.

Professor Andrea asks the representative of the Laser-cutting machine to demonstrate for Accademia Riaci students how to program the machine to make special patterns on leather. He was very thorough in showing us the process and the students learned a few tricks.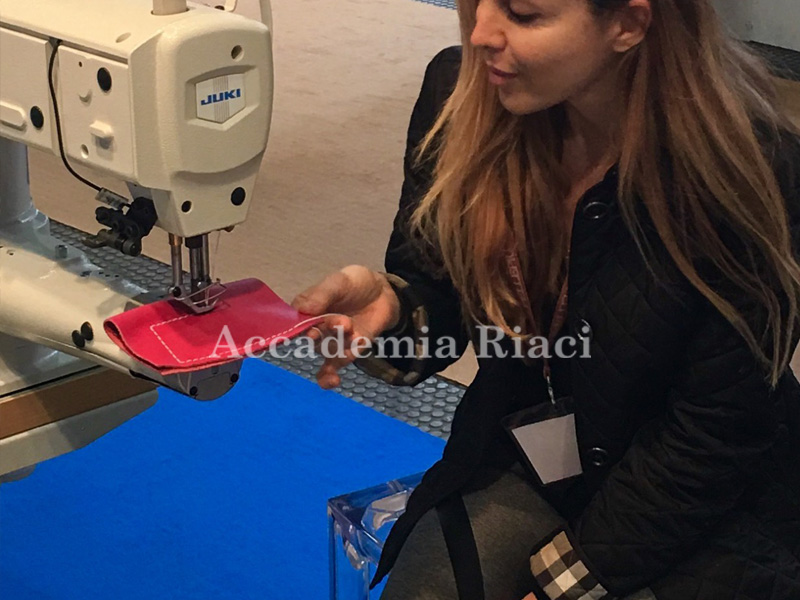 Student of Accademia Riaci was asked to try the latest JUKI model (sewing machine) made specifically for leather. It was very smooth and easy to operate.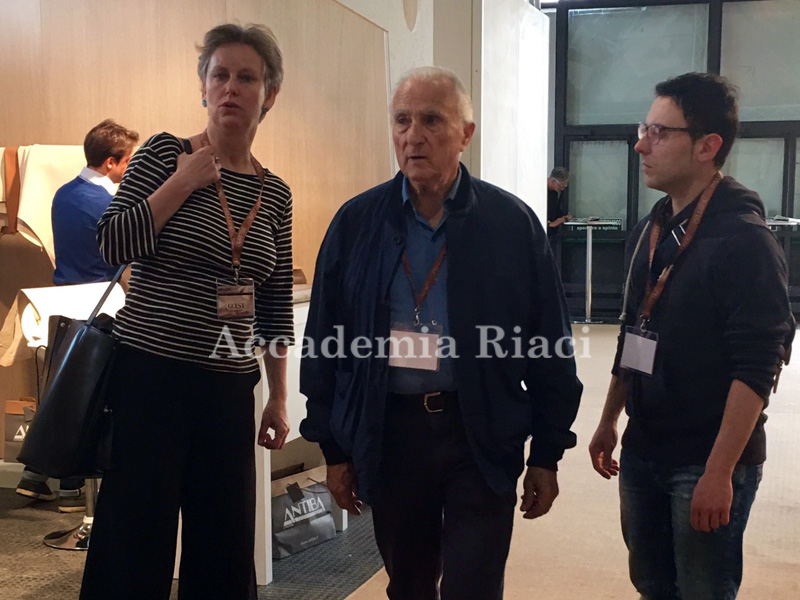 Professors of Accademia Riaci deciding on what to show the students first. There were far too many exciting things to inspect and learn.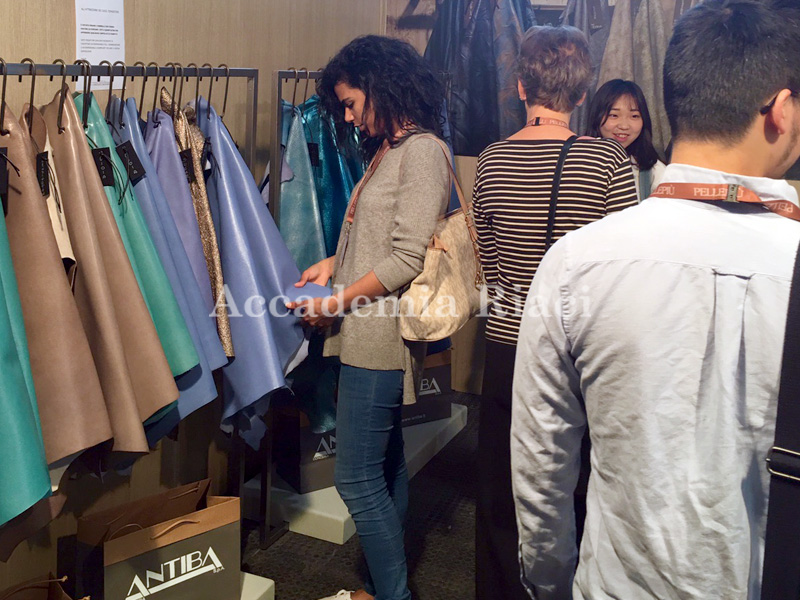 Professors and students taking a close look at the different types of leather. We were able to differentiate between cowhide, calf, goat, and lambskin.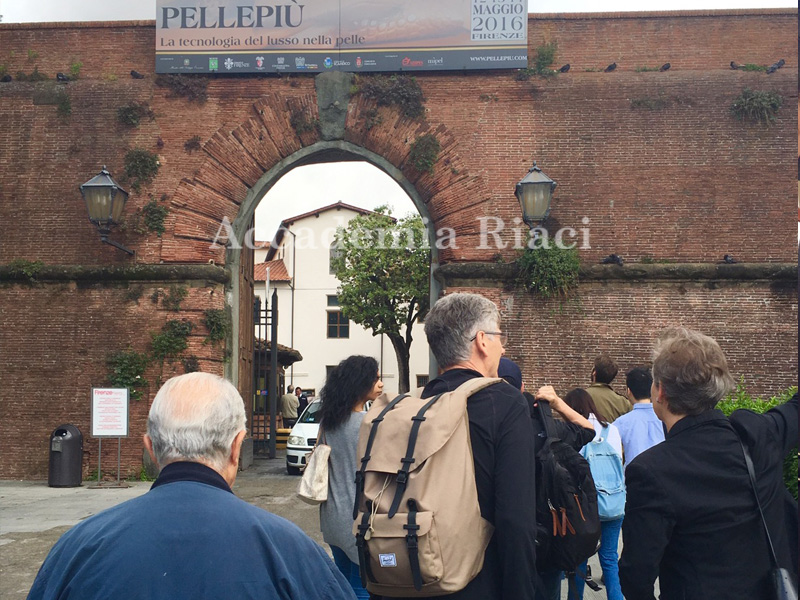 Professors of Accademia Riaci took students to PELLEPIEÙ which is a trade show of machinery and supplies used in the fashion industry. Everyone came away from the show with a better understanding of how certain fashion items are made.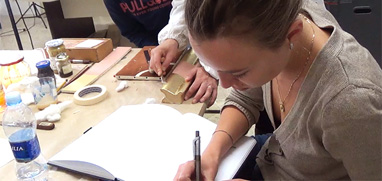 At Accademia Riaci, we are recruiting Course Reporters from our students. The students who are chosen to become Course Reporters are given 10 % of the tuition as their scholarship fee.
The Reporters who have submitted excellent reports will have his or her profile posted on our school website for the next 5 years as an alumnae and will be able to connect with their business chancesafter their graduation.