Accademia Riaci
Student Reports
Read all class reports from our students!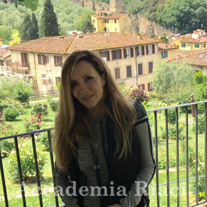 Reporter
Christine Lesperance
Nationality: American
Course: shoe design and making
Program: One year
Period : Apr.25,2016-July 29,2016
After briefly studying Fashion Design at the Arts Institute in Miami, Christine came to Florence to study shoe design/making which was her real passion. At Accademia Riaci, she began her Shoe Design course with Professor Andrea Roth, a one-time designer for the Ferragamo shoe brand. In the design course, Christine was taught all of the design elements for creating beautiful footwear. She also learned how to balance creativity with technical skills. Upon completion of the design course, she was excited to move on to Shoe Making which is taught by Mr. Angelo.
Jul. 15, 2016 | Posted in Reports, Shoemaking , Student Reporter | Tags:Christine Lesperance, ShoemakingReporter: Christine Lesperance | Course: Shoemaking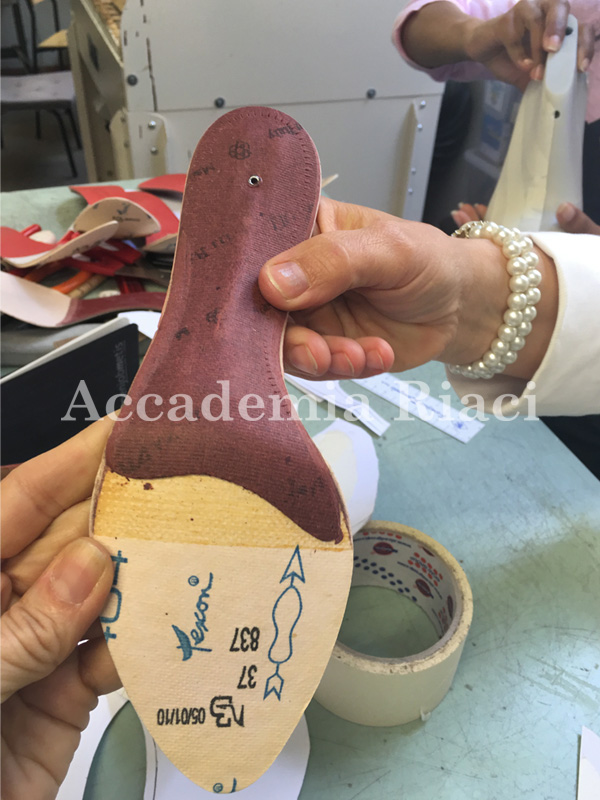 In shoemaking class we are learning about soles: outer soles, inner soles, and mid soles. Above is a photo of a midsole which is supposed to lie between the inner and outer soles. They are used for shock absorption.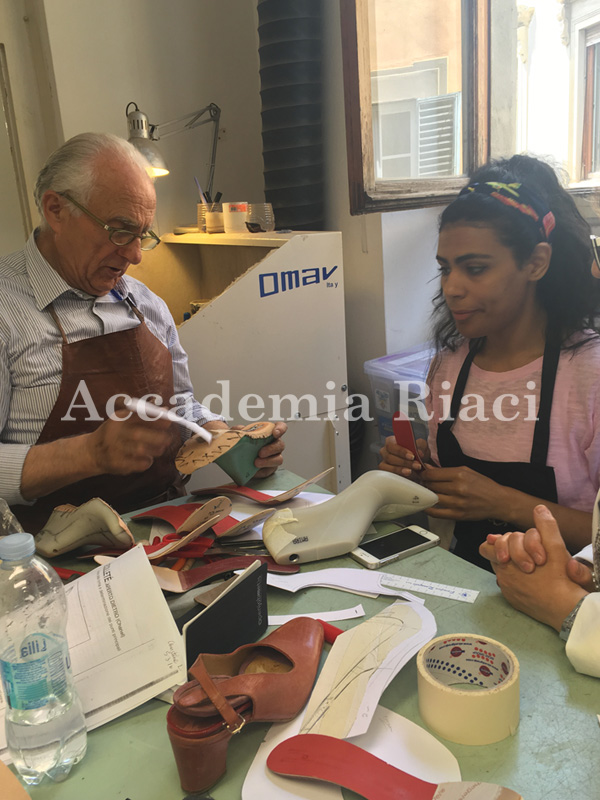 Student getting instructions on a trial shoe. The trial shoe is a "test" before making the real shoe.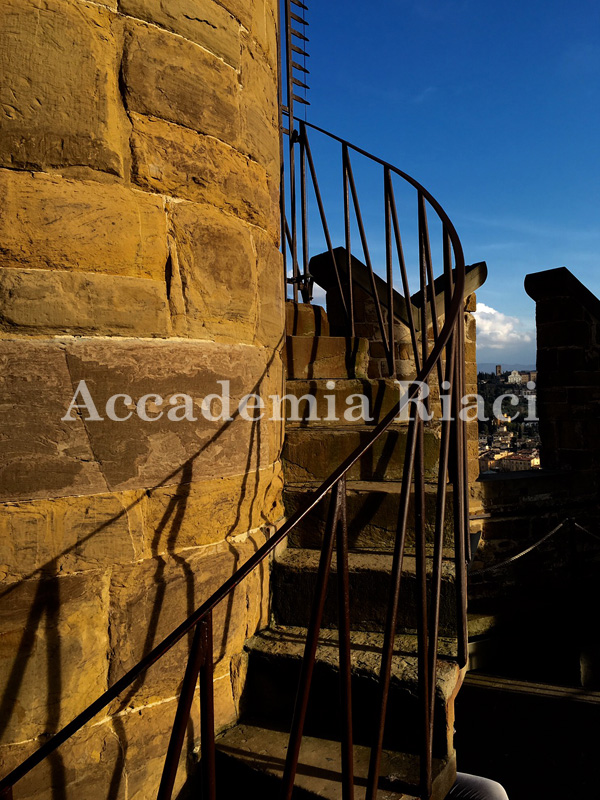 A view from the tower at Palazzo Vecchio (Piazza Signoria.) Palazzo Vecchio is Florence's City Hall since medieval times.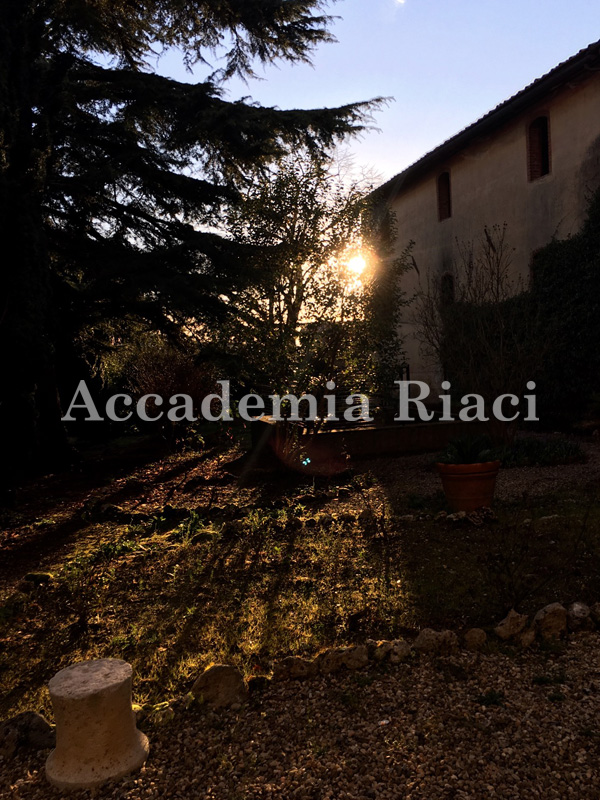 Sunset in the Chianti region. Above is a photo of a winery facility in Chianti.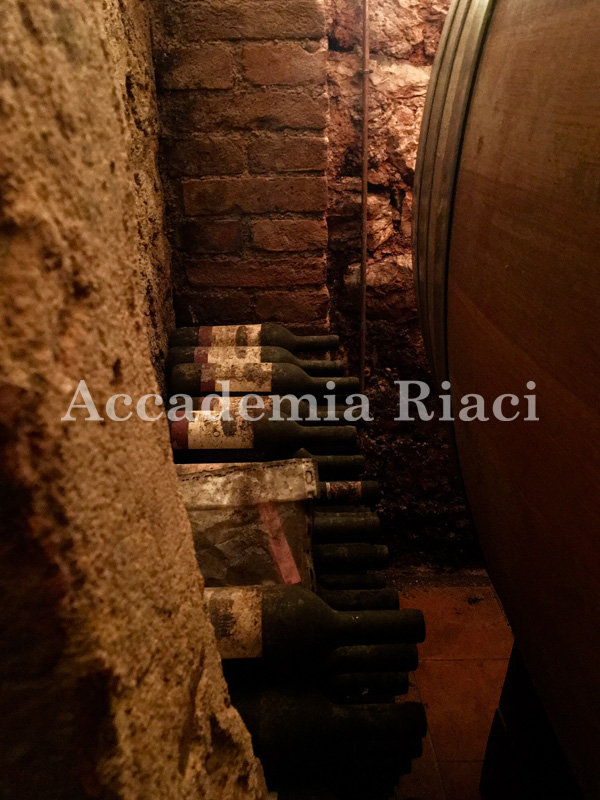 Visiting wineries in Chianti is a must. Above are stored bottles of very old Chianti wine.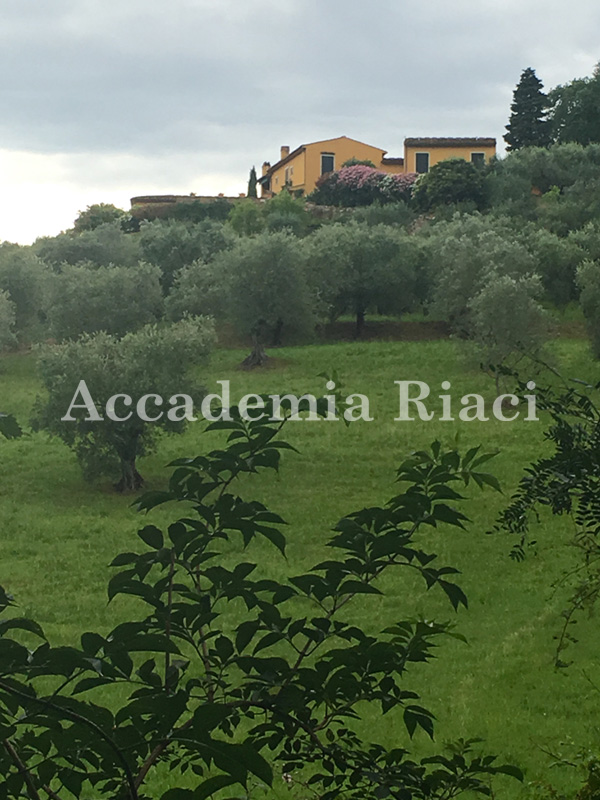 The rolling hills of the Chianti region are beautiful. It's just a little over one hour away by bus.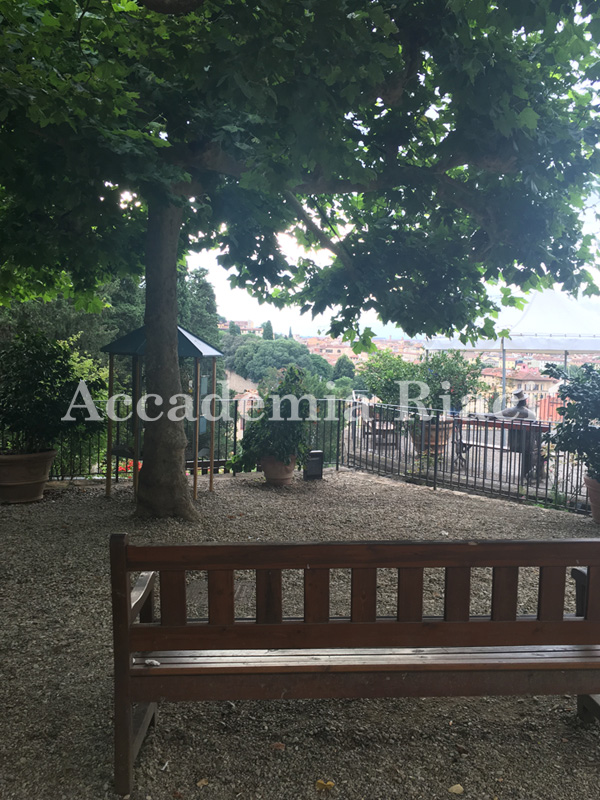 There are several pretty parks in Florence. This one is located at the Rose Garden.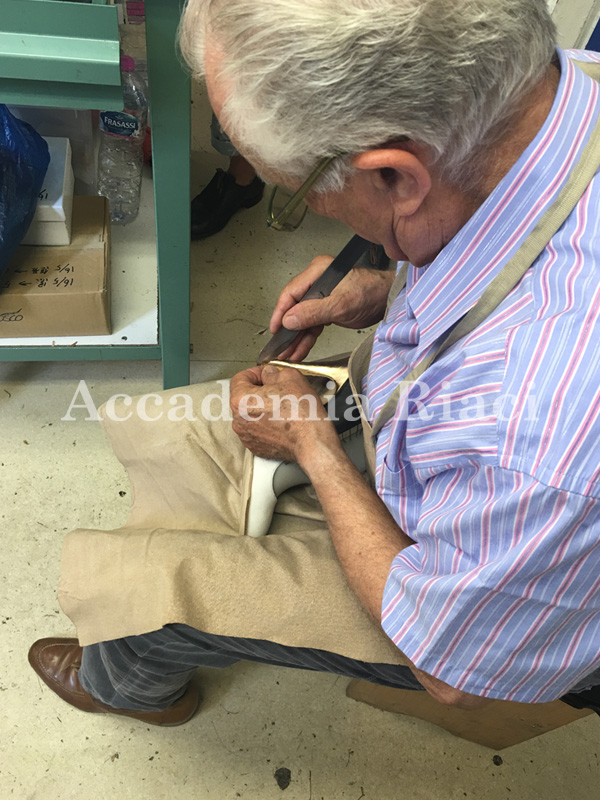 Professor Angelo showing students how to work on the heel part of a woman's high heel shoe.
Professor Angelo showing a student how to place a toe- guard in the front of the shoe she is making.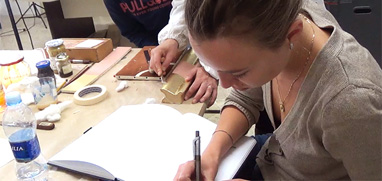 At Accademia Riaci, we are recruiting Course Reporters from our students. The students who are chosen to become Course Reporters are given 10 % of the tuition as their scholarship fee.
The Reporters who have submitted excellent reports will have his or her profile posted on our school website for the next 5 years as an alumnae and will be able to connect with their business chancesafter their graduation.