Accademia Riaci
Student Reports
Read all class reports from our students!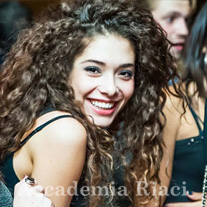 Reporter
Caterina Melidoni
Nationality: Italy
Course: Shoe Making
Program: Avanzata Course
Period: Sep. 4, 2017 – Apr. 28, 2018
After a BA degree in Industrial Design at ISIA in Rome, she decided to move to Florence to learn the ancient and valuable art of shoe making. She always has been interested in design and making shoes . So she found out that Florence and Accademia Riaci would have been the perfect place for learning about.
She wants to gain knowledge about one of the most Italian famous and worldwide appreciated handcraft art. The craft of shoe making deserves to be handed down from one generation to another, to survive as a prestigious art.

国立デザイン大学ローマ校で工業デザインの文学士号を取得後、昔ながらの貴重な技術である靴制作を学ぶためにフィレンツェ行きを決意。ずっと靴デザインと靴制作に興味があったので、フィレンツェにあるアカデミアリアチへの入学を決めました。
イタリアで最も有名で、世界中から愛されている手作りの靴に関する知識を学びたいと思っています。イタリアの靴制作は後世に引き継がれていくべき技術であり、一流の芸術として残すべき大事な文化です。
Apr. 28, 2017 | Posted in Reports, Shoemaking , Student Reporter | Tags:Caterina Melidoni, ShoemakingReporter: Caterina Melidoni | Course: Shoemaking
A new shoe model is coming! We designed our derby's paper models and started to work at upper and lining. It is always interesting to share ideas with classmates and discuss about style and new trends.
Me and Giulio had dinner at Kamla's place. We tasted traditional curry chicken, it is really spicy but I liked it!

新しい靴に取り掛かります! ダービー製法の型紙を作成し、アッパーとライニングを作る作業を開始しました。 クラスメートとアイデアを共有し、スタイルや新しいトレンドについて話すことは、とても面白いです。
Giulioと一緒に、Kamlaのところで夕食をご馳走になりました。 伝統的なチキンカレーを食べました。とてもスパイシーでしたが、私が好きな味でした!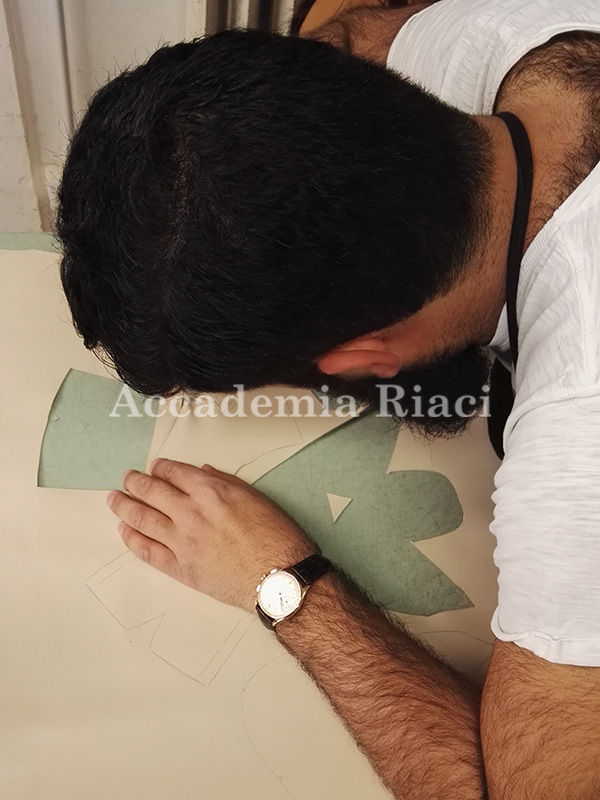 Giulio while was working at the lining.

Giulioがライニングの作業をしているところです。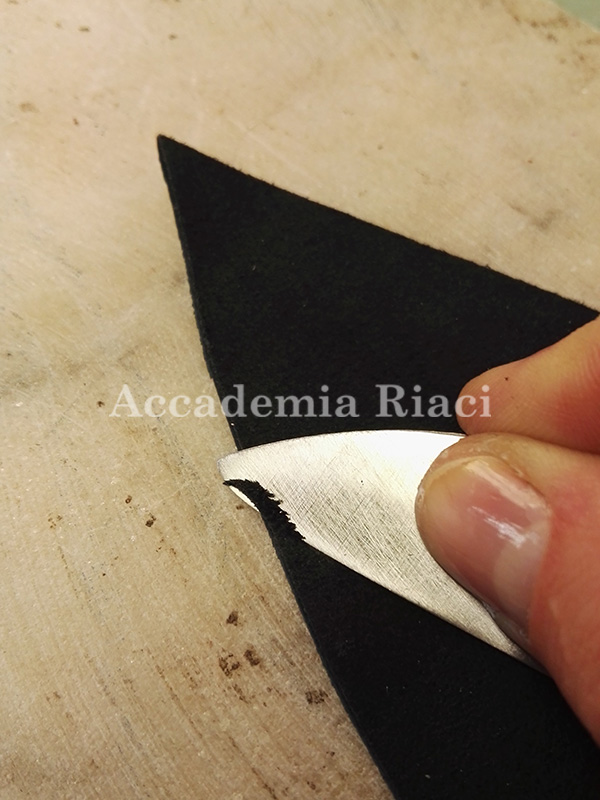 Skiving, skiving, skiving…

削って、削って、削ります。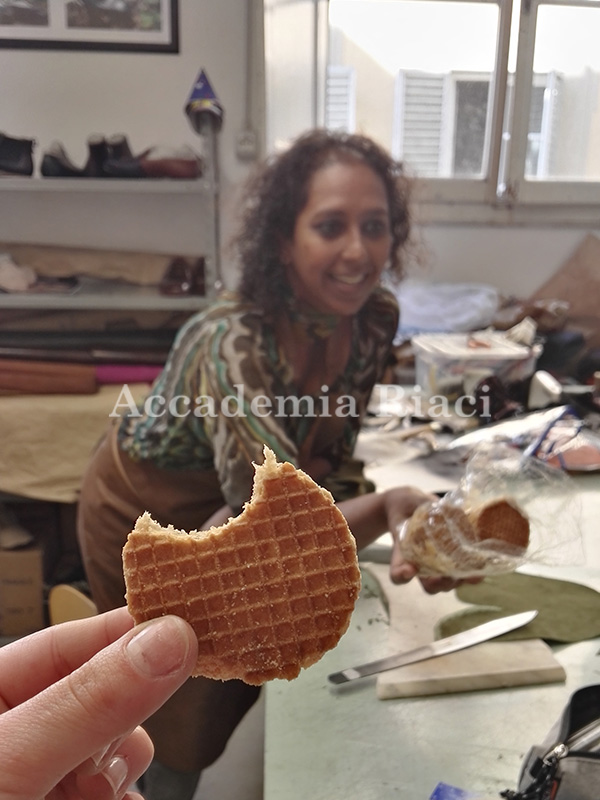 Kamla and her yummy sweeties.

Kamlaとおいしいお菓子。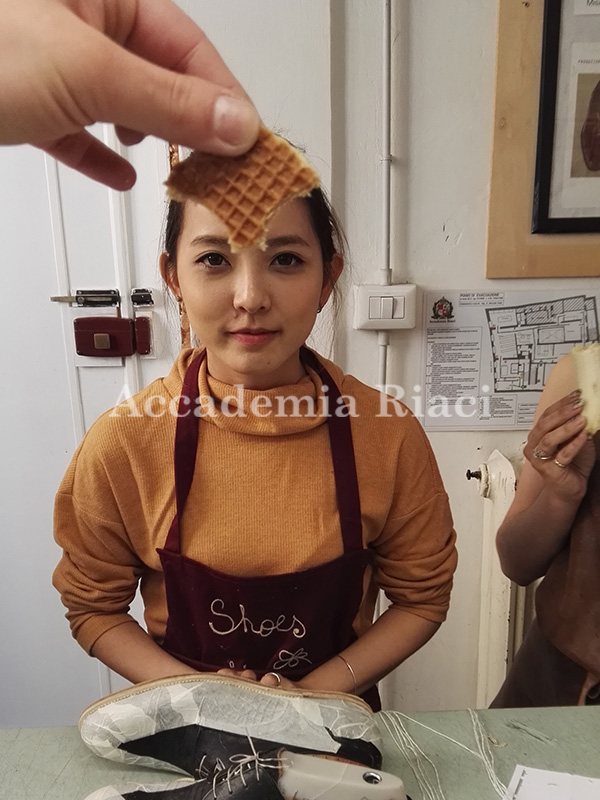 Sugar boosts creativity for sure.

砂糖は間違いなく創造性を高めてくれます。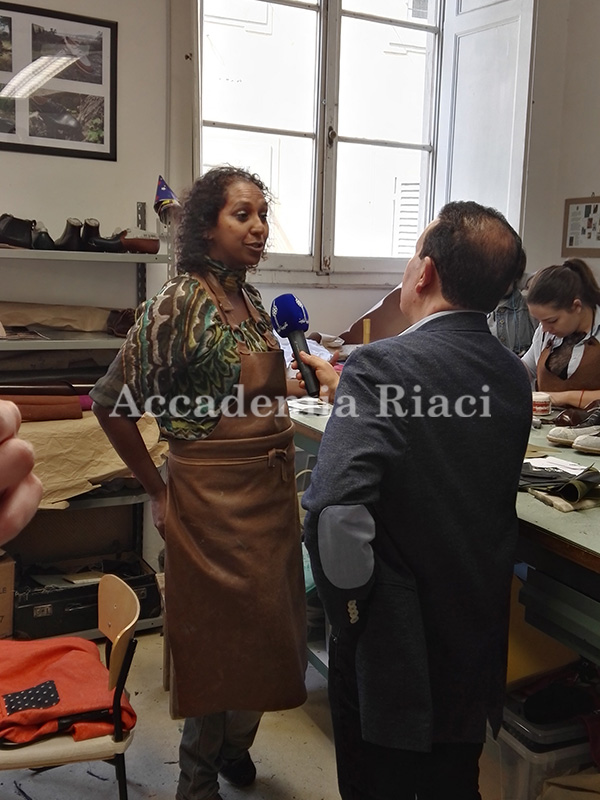 Kamla during an interview for a mexican TV channel was explaining how to use the big knife.

Kamlaがメキシコのテレビ局のインタビューで、大きなナイフの使い方を説明します。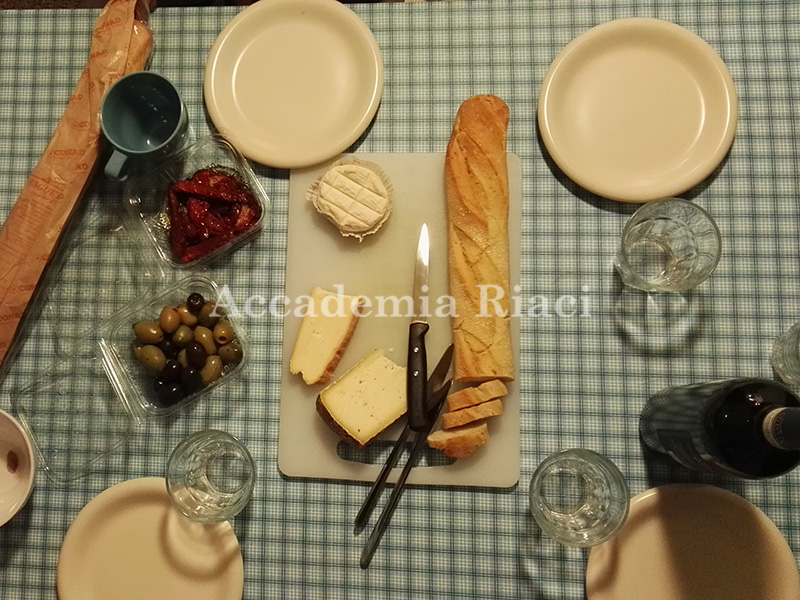 The starter at Kamla's was super italian!

Kamlaの前菜は、とってもイタリア的です!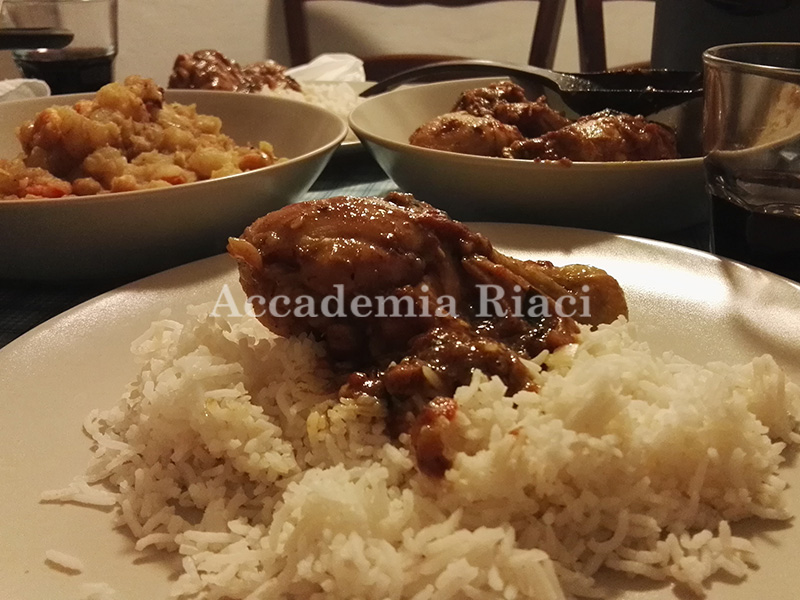 The spicy curry chicken. Giulio spitted up fire from his mouth haha.

スパイシーなチキンカレーです。Giulioは口から火を噴きました。笑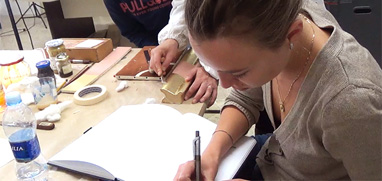 At Accademia Riaci, we are recruiting Course Reporters from our students. The students who are chosen to become Course Reporters are given 10 % of the tuition as their scholarship fee.
The Reporters who have submitted excellent reports will have his or her profile posted on our school website for the next 5 years as an alumnae and will be able to connect with their business chancesafter their graduation.