Accademia Riaci
Students' Blog
Up-to-date report from one of our students!
Reporter
Kate Appleby
Country: England
Course: Restoration of Paintings
Program: Short Course
Period: Jul 4, 2022 – Aug 12, 2022
I loved seeing the Palazzo Vecchio. There were so many amazing paintings but this ceiling was my favourite.
Sep. 16, 2022 | Posted in Blog, Restoration of Paintings , Student Reporter | Tags:Kate Appleby (UK), Restoration of Paintings | Language:


Reporter: Kate Appleby | Course: Restoration of Paintings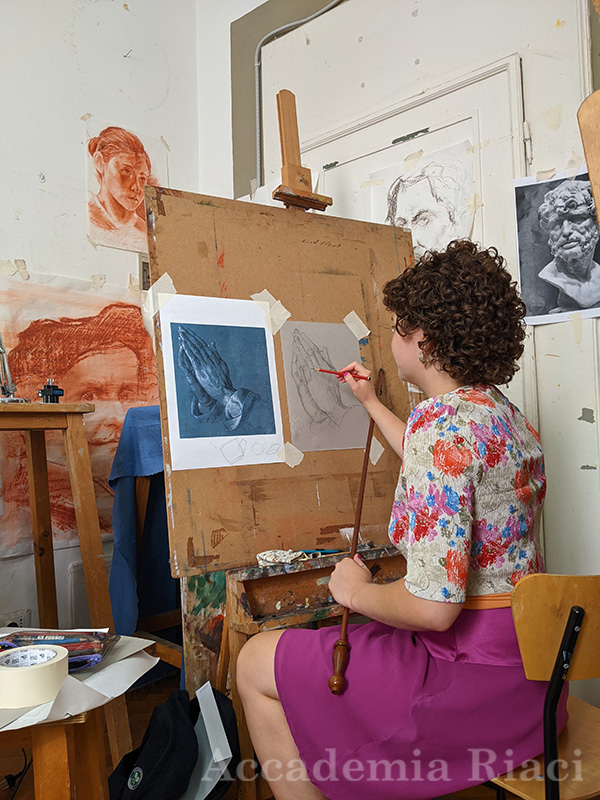 On Monday, in my Painting for Restoration class, I worked from a copy of Durer's drawing 'Praying Hands' (1508). I used grey paper to provide a mid tone to work on, so I could later add highlights to the drawing with a white chalk pencil.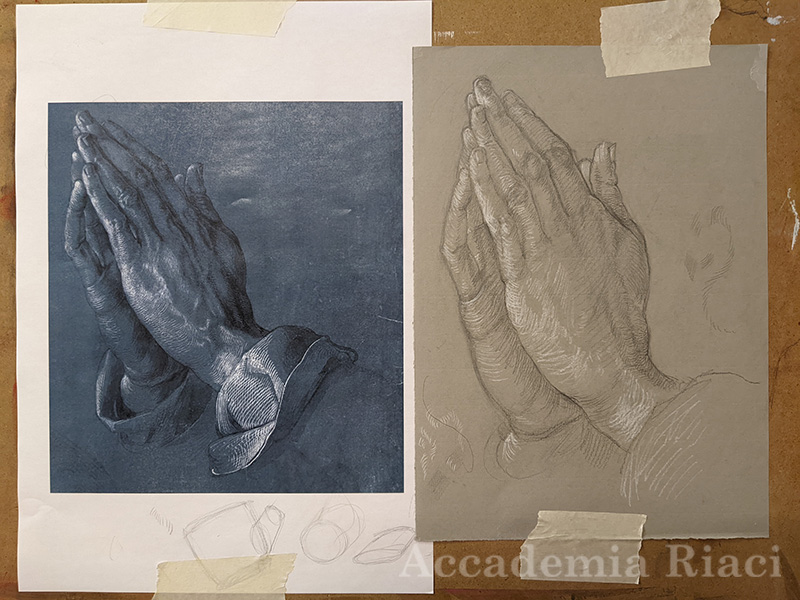 My tutor, Lorenzo, advised that I consider the anatomy of the hand when drawing it, which helped to correct the proportion of the palm and fingers. Considering the structure of the hand also informed the cross hatching to add shadow to the drawing.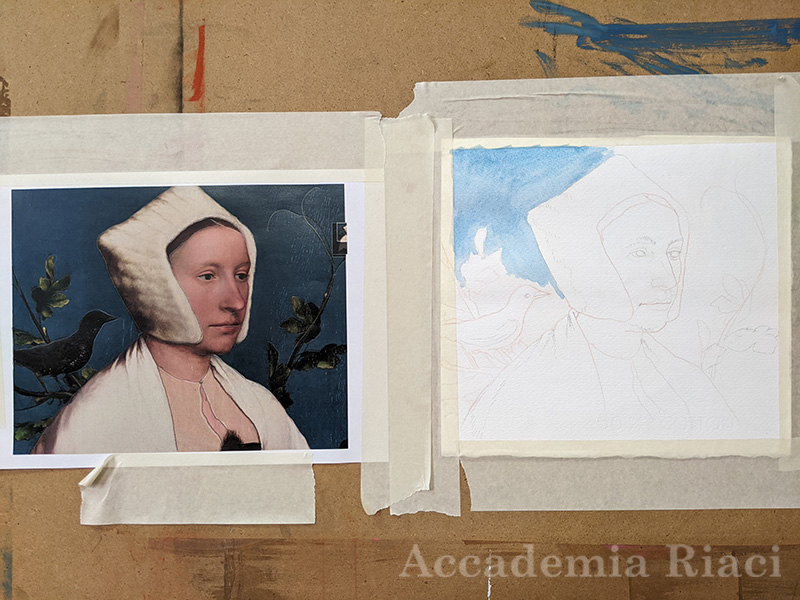 On Tuesday, in my Painting For Restoration class, I decided to work in watercolour. I learnt a new way to transfer an image by adding dry pigment to the back and tracing it onto paper. This sped up the drawing time and allowed me to work on the painting for longer.
In my Restoration of Paintings classes, I continued to work on restoring the copy of Carpaccio's painting. Having finished painting the missing parts of the image, I added bolo, which is a clay used for gilding.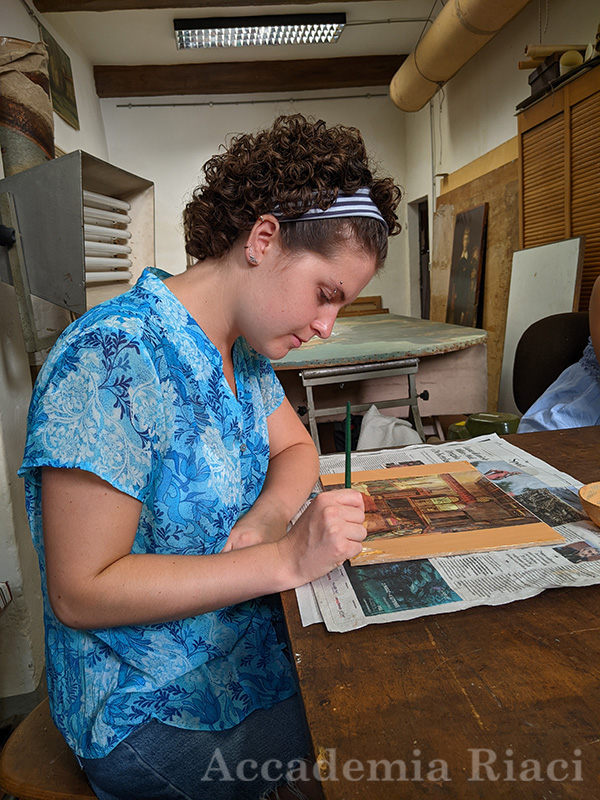 The bolo needs to be applied in thin layers before adding the gold leaf. If the layers are too thick, it will crack and peel away from the surface when it dries, revealing the plaster underneath. In this case, fish glue is used to secure the surface so that the bolo can be reapplied.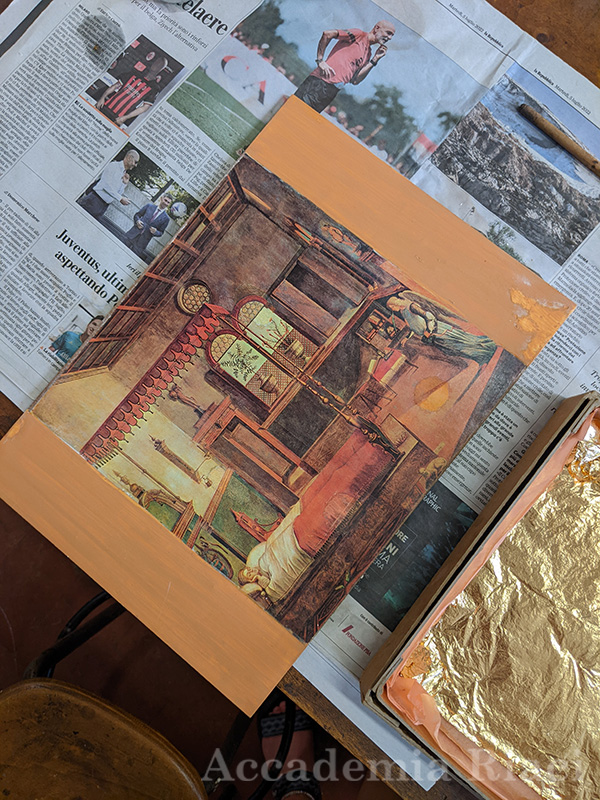 A technique called aguazzo is used to stick the gold leaf to the surface. Aguazzo involves wetting the surface with warm fish glue and the word literally means to bathe or two wet.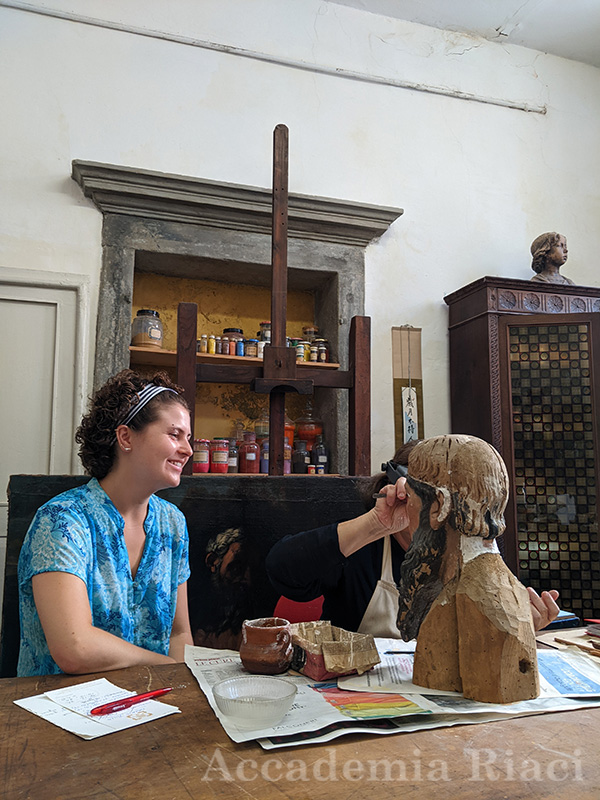 This week, Elena has taught me a lot about the history of certain colours and pigments. I've also learnt how restorers recognize the artist of a work when there is no signature (through using their knowledge of art history and analysing other signature qualities of the work, such as materials, subject matter and style).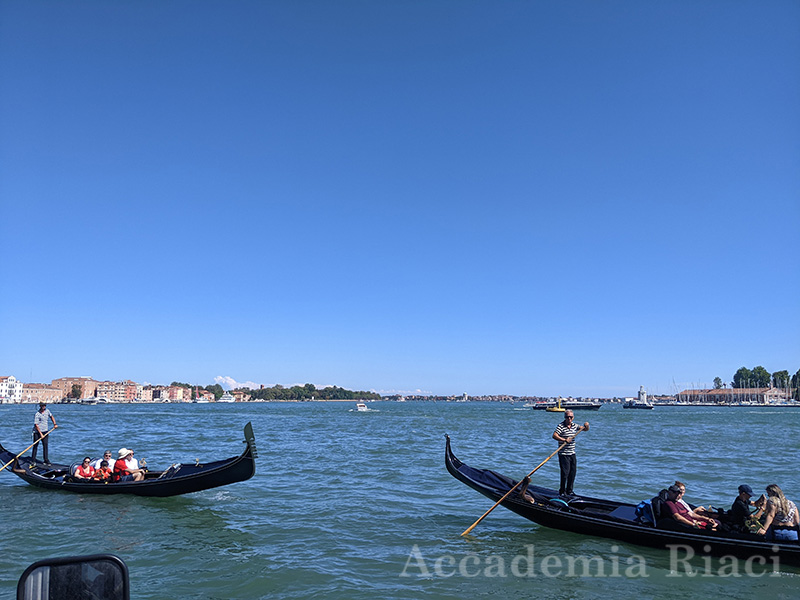 Over the weekend, I went to Venice to see the Biennale! Venice is beautiful and visiting the island was a refreshing change of scenery from Florence.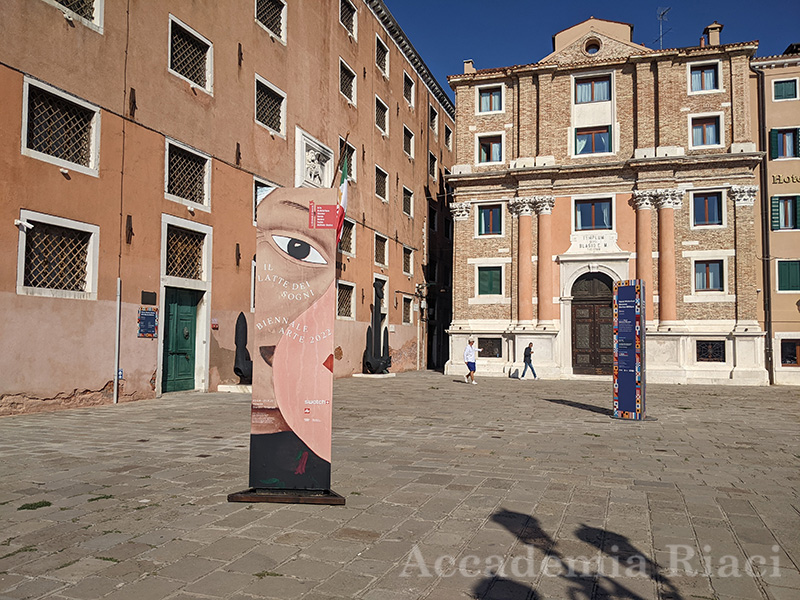 Seeing the Biennale was incredible. I underestimated how much artwork was on show and unfortunately I didn't get round to seeing it all. However, it was still worth visiting and such an amazing experience.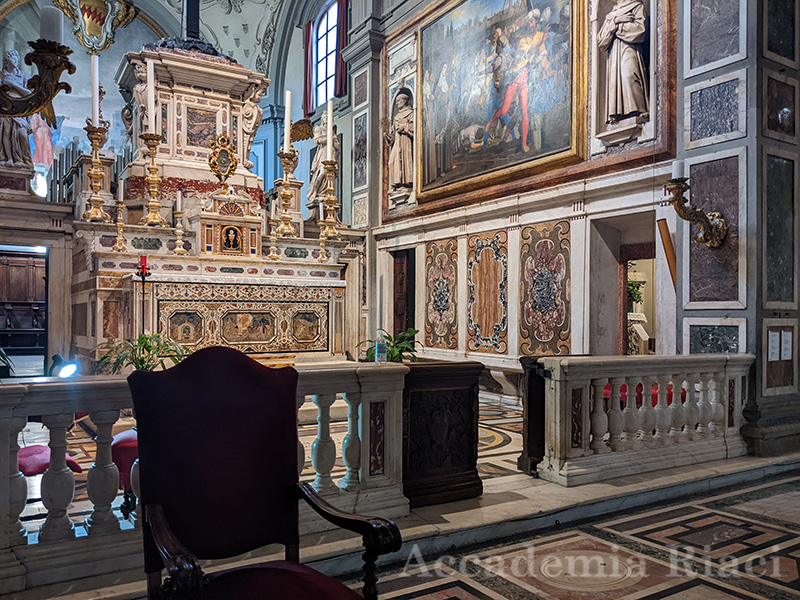 This week I also stopped by the Chiesa di San Salvatore in Ognissanti (Church of Saints) in Florence. The murals inside are stunning and I was particularly inspired by the marble altarpieces.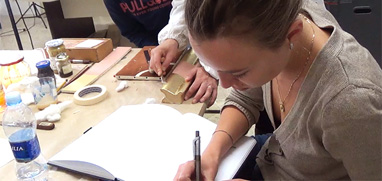 At Accademia Riaci, we are recruiting Course Reporters from our students. The students who are chosen to become Course Reporters are given 10 % of the tuition as their scholarship fee.
The Reporters who have submitted excellent reports will have his or her profile posted on our school website for the next 5 years as an alumnae and will be able to connect with their business chancesafter their graduation.