Accademia Riaci
Student Reports
Read all class reports from our students!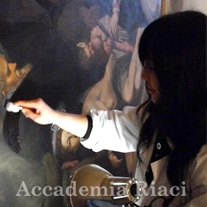 Reporter
Eri Hosokawa
Nationality: Japanese
Course: Restoration of Paintings
Program: Internship Program
Period : Jun. 12, 2017 - Jun. 8, 2018
To add more practical experience in my career, I decided to study in Florence, the home of restoration work. I wish to improve my painting restoration techniques by experiencing various types of restoration works as well as learning the latest restoration techniques. I am looking forward to letting you know about my daily life in Florence and my weekend visits to churches, museums, and so on.

より実践的な経験を積むために、修復の都フィレンツェで学ぶことにしました。多くの事例に触れ技術の向上を目指し、最新の処置法や素材などもしっか り勉強していきたいと思います。こちらでの生活の様子やイベント、週末に訪れる教会や美術館などもお伝えしていきたいと思います。宜しくお願いします。
Mar. 13, 2017 | Posted in Reports, Restoration of Paintings , Student Reporter | Tags:Eri Hosokawa, Restoration of PaintingsReporter: Eri Hosokawa | Course: Restoration of Paintings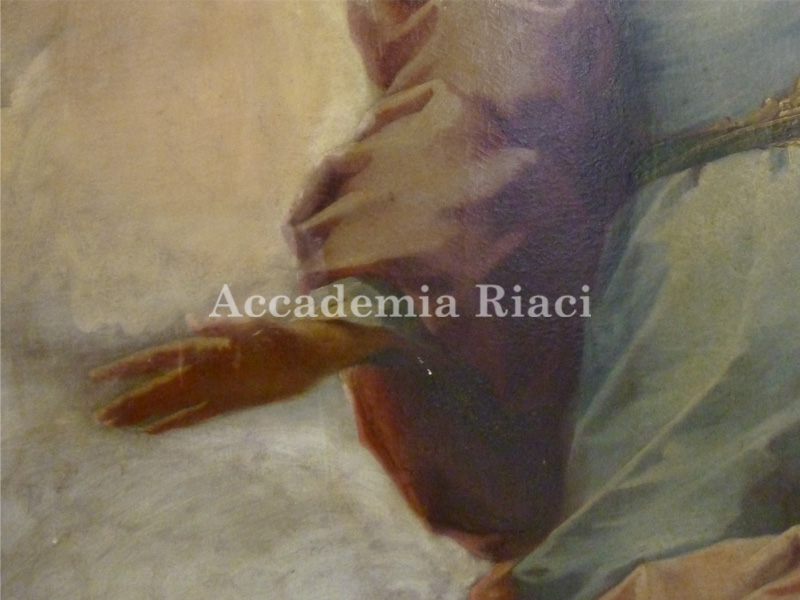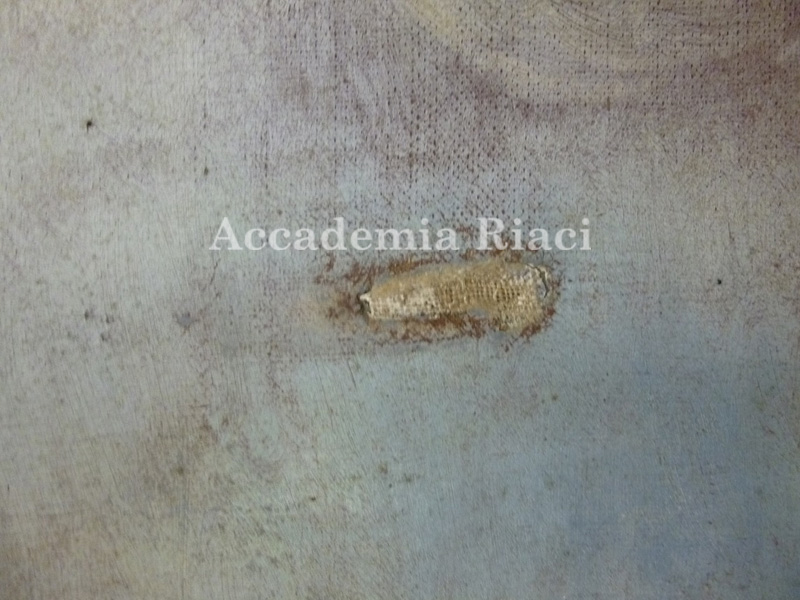 先生が画面洗浄をしているところです。黄色く変色したニスを取り除いていくと、きれいなパステル調の色彩が見えてきます。この段階で、変色した過去の補彩も除去します。

My instructor cleaned this painting for me. After old discolored varnish was removed from its surface, the original clean pastel color appeared from underneath. At this point, discolored paints from the past restoration work got removed.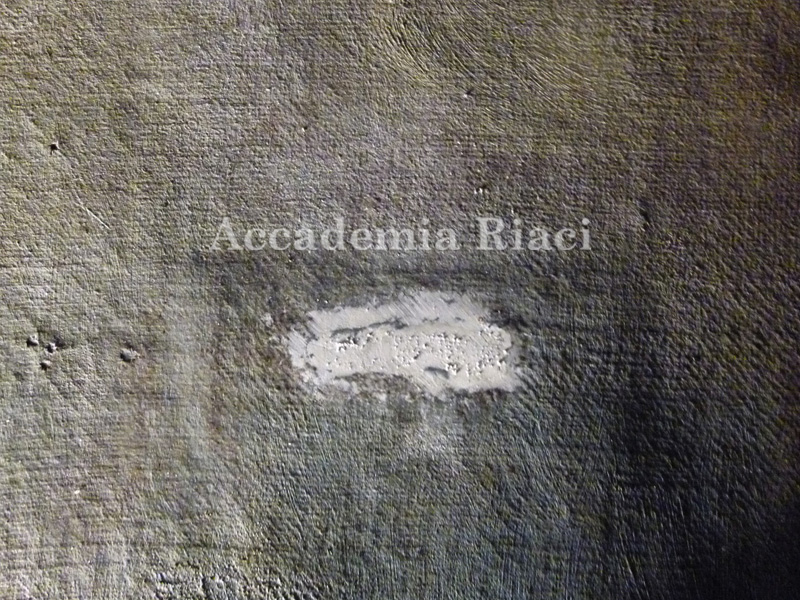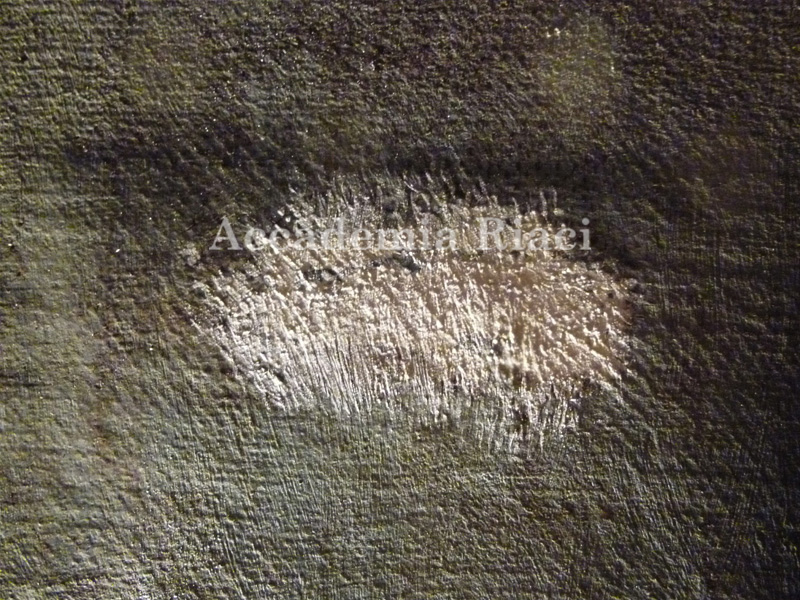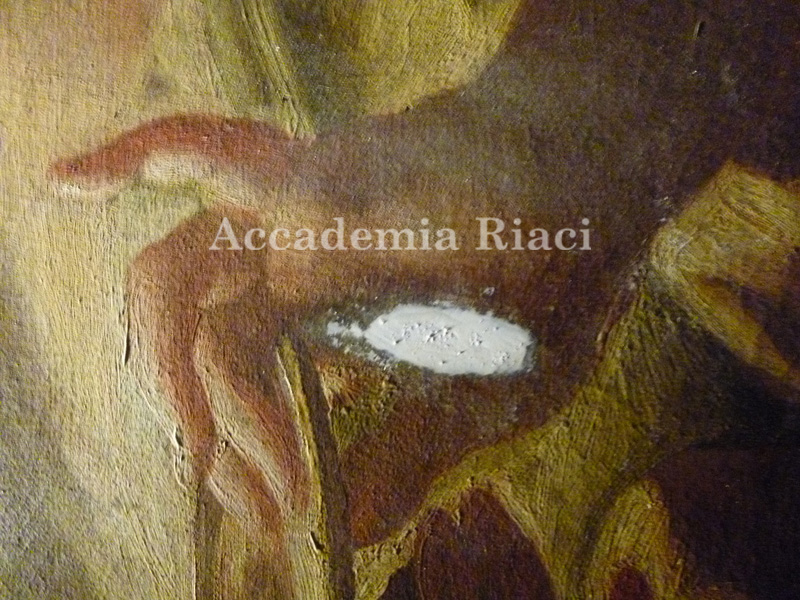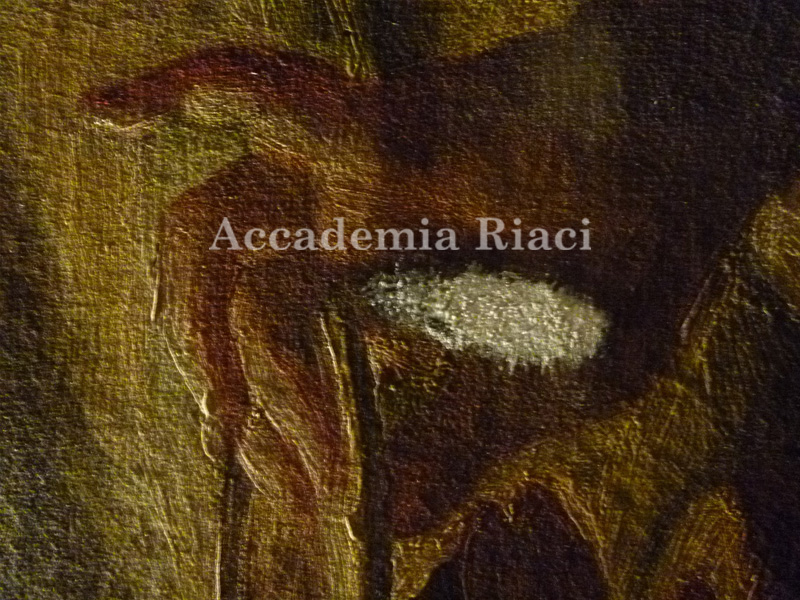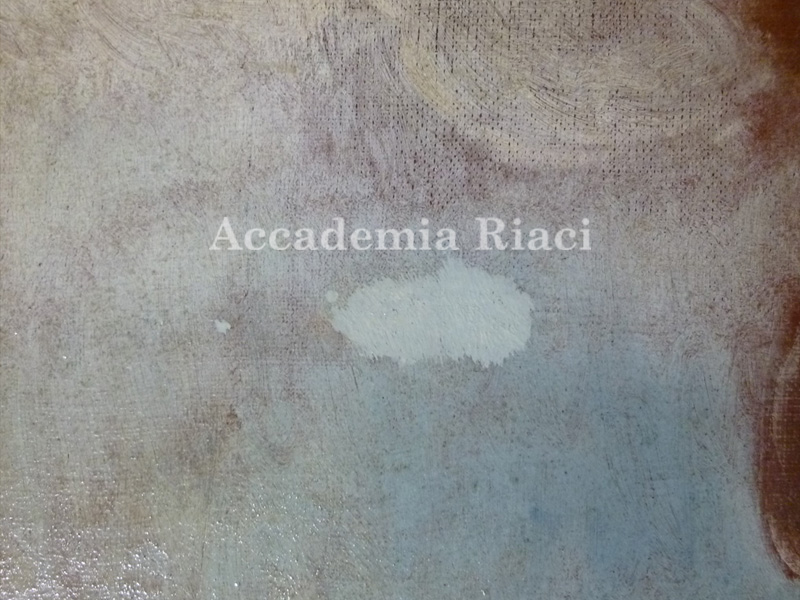 欠損に石膏の充填剤を詰め、絵画層の高さまで削っていきます。その後、キャンバスの糸目や筆致を再現するように表面に凹凸をつけていきます。グアッシュで補彩がしやすい色をベースカラーとして塗り、乾いたらニスがけをします。

I filled the defect with plaster, and then scraped the plaster off to the level of the original painting surface. I then rebuild the brush traces and fine lines of the canvas. After gouache applied as a base color dried, I varnished over it.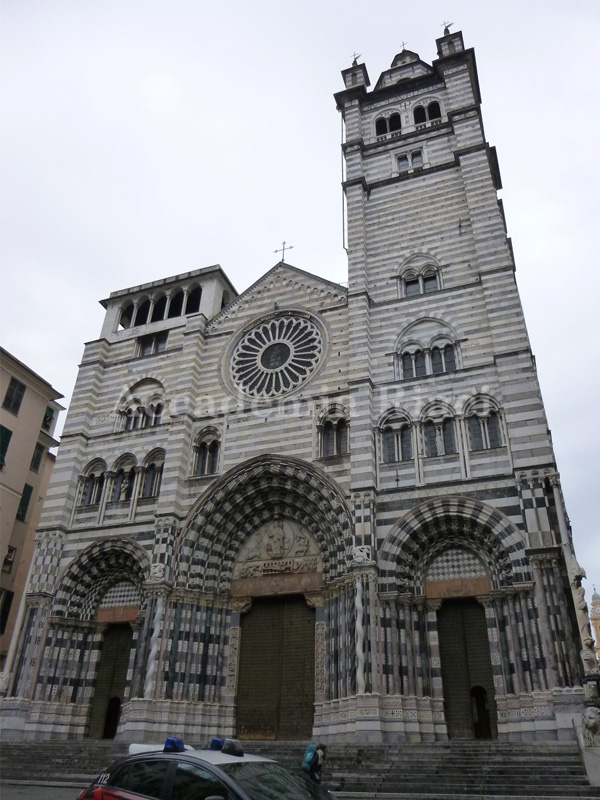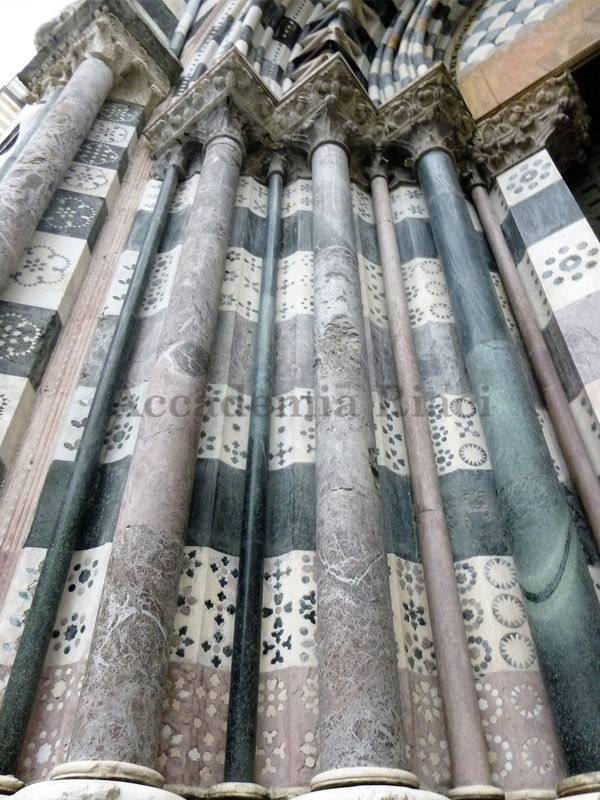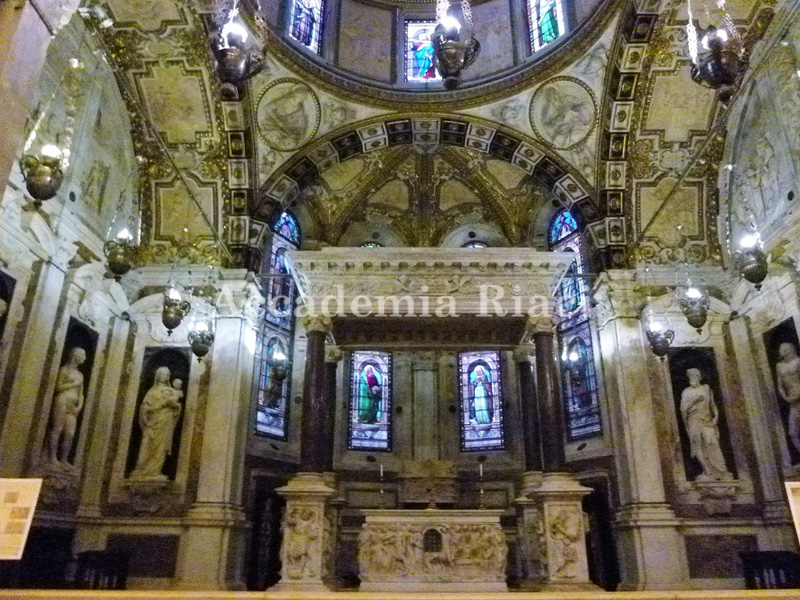 前回の続きで、ジェノヴァの半日旅行で訪れたドゥオーモをレポートしたいと思います。11世紀末にロマネスク様式で着工され、13世紀中ごろにはゴシック様式での大規模な改築が行われたため、2つの建築様式が混在しています。ファサードと内部は白と緑の大理石の縞模様が印象的で、門の高さまで施された細やかな大理石細工は見ていて飽きません。写真の豪華に飾られた礼拝堂は洗礼者ヨハネに捧げられたもので、彼の聖遺物を保管するためにルネサンス時代に作られたものです。

More story from my half-day Genova visit. The Duomo in Genova was begun to build near the end of the 11th century in the Romanesque style. It was renovated in the middle of the 13th century in the Gothic style, so it now has 2 different construction styles mixed. Impressive white and green striped marbles decorate its facade and inside. Its gorgeous chapel was devoted to John the Baptist. It was made back in the Renaissance era to keep his Holy relics.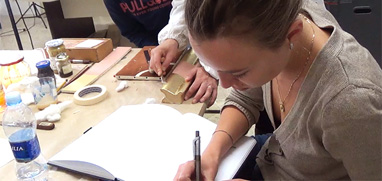 At Accademia Riaci, we are recruiting Course Reporters from our students. The students who are chosen to become Course Reporters are given 10 % of the tuition as their scholarship fee.
The Reporters who have submitted excellent reports will have his or her profile posted on our school website for the next 5 years as an alumnae and will be able to connect with their business chancesafter their graduation.