Accademia Riaci
Student Reports
Read all class reports from our students!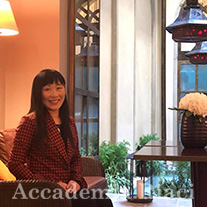 Reporter
Miyuki Marcella
Country: Japan
Course: Painting and Drawing
Program: Master Course
Period: Sep 2, 2019 - Apr 24, 2020
Hello. I'm Miyuki from Japan.
I am very pleased to be in Florence for the award of the international Art competition. I'm a painter and writer with 25 years over as a professional, but I want to return to the beginning again and learn more in Florence, at the sanctuary of Renaissance. I intend to further evolve my artistic and literary here. Also, I'm a textile designer. Here, I'll carefully observe the differences of the western culture, new ideas, and designs. Through this blog, I would like to share with you my discovery and various notice.
Dec. 19, 2019 | Posted in Reports, Painting and Drawing , Student Reporter | Tags:Miyuki Marcella, Painting and DrawingReporter: Miyuki Marcella | Course: Painting and Drawing
I am gradually getting used to it. This week, I started to observe the cityscape and facilities of Florence little by little.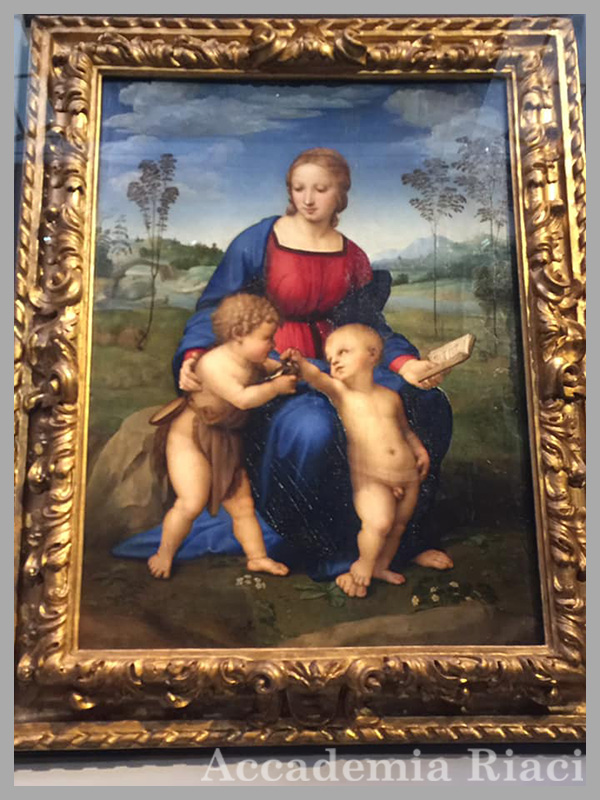 Madonna of Raphael at the Uffizi Gallery. How many times will I go to see from now on?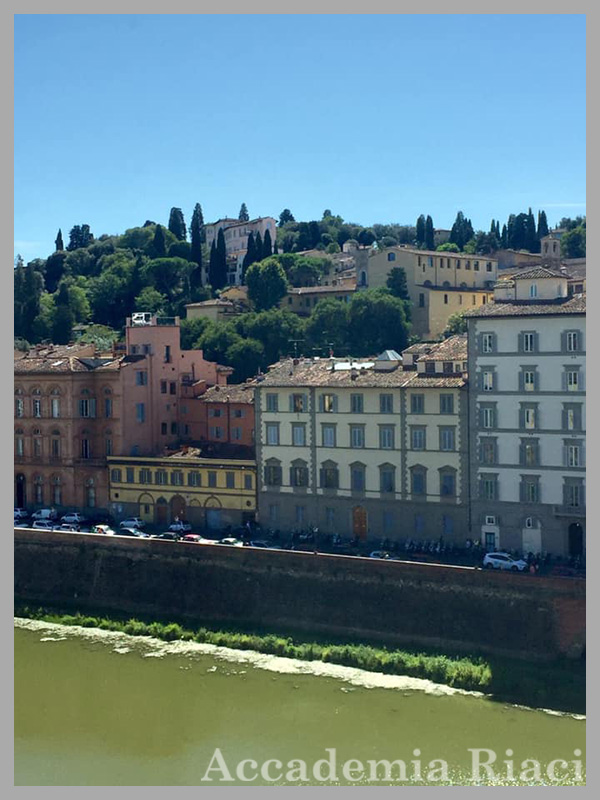 View of the Arno River from the Uffizi Gallery.

I visited Basilica de Santa Trinita.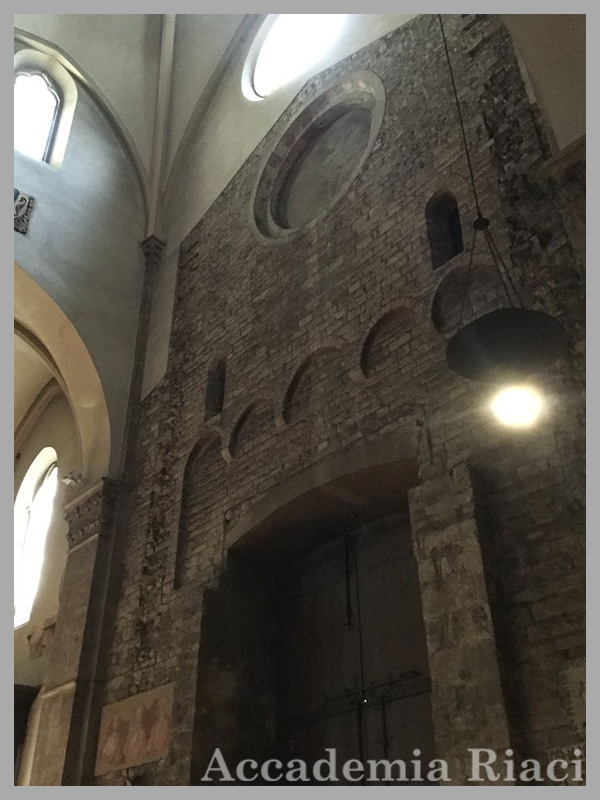 I can still see the facade before this church was expanded. The position of the rose window was also shifted.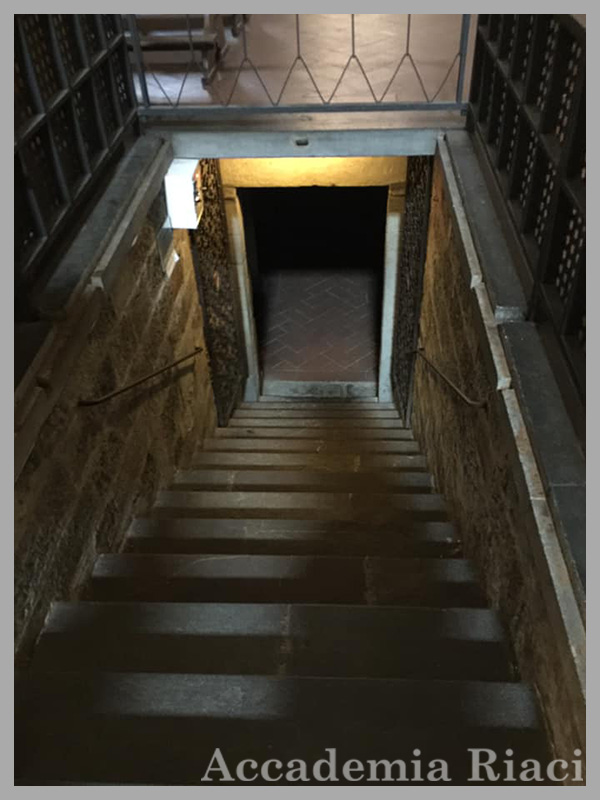 It seems that important masses and ceremonies were performed underground.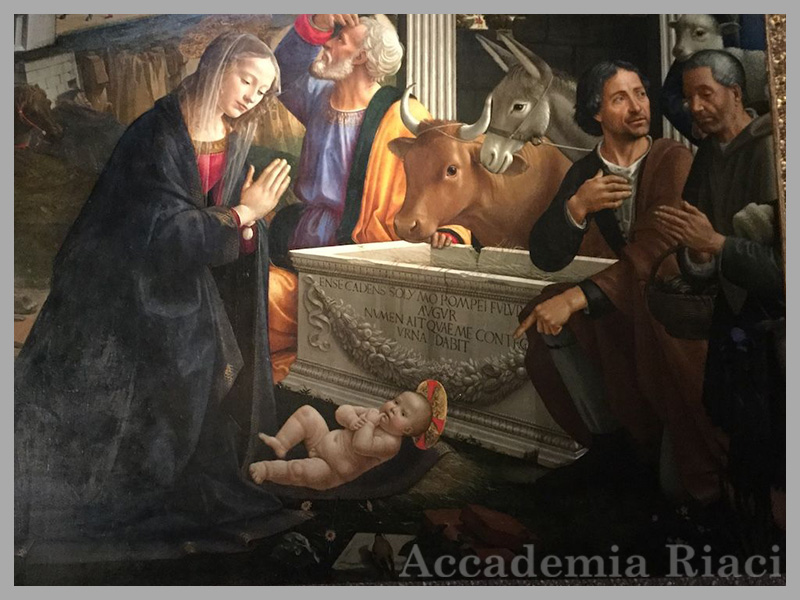 The fresco of the Sassetti Chapel in the right wing is by Ghirlandaio.

The church was so beautiful… but forgot to check the name of the church.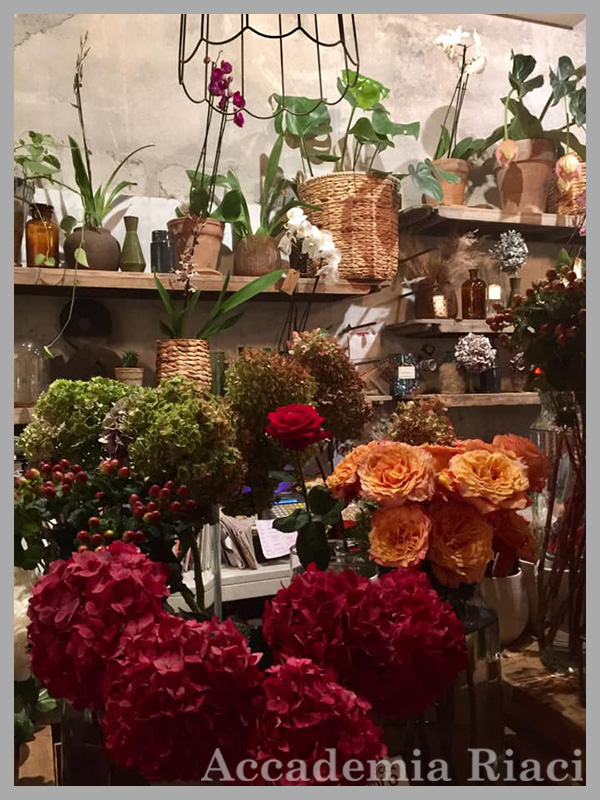 Dinner at a wonderful restaurant with a flower shop. The decor was cute.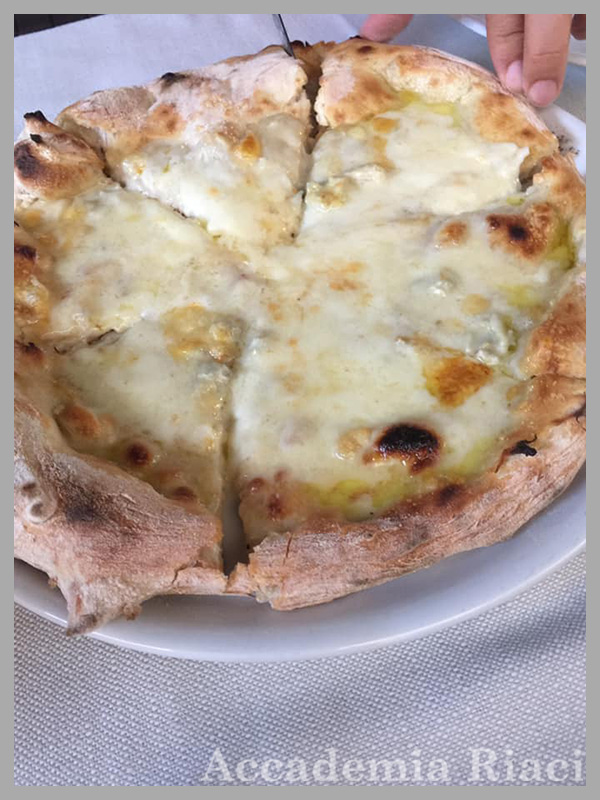 I came here on a weekend afternoon and ate pizza for the first time in the second week.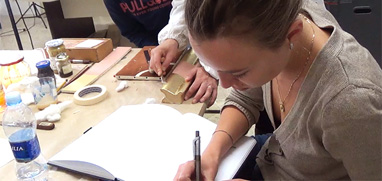 At Accademia Riaci, we are recruiting Course Reporters from our students. The students who are chosen to become Course Reporters are given 10 % of the tuition as their scholarship fee.
The Reporters who have submitted excellent reports will have his or her profile posted on our school website for the next 5 years as an alumnae and will be able to connect with their business chancesafter their graduation.