Accademia Riaci
Student Reports
Read all class reports from our students!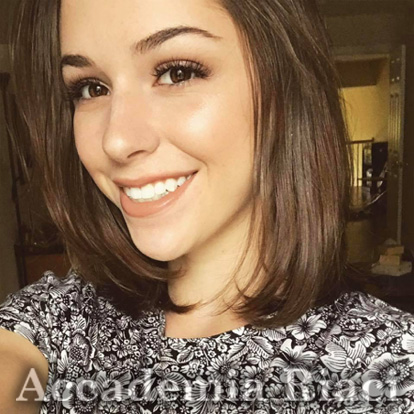 Reporter
Kristin Fiorvanti
Country: U.S.A.
Course: Painting and Drawing
Program: One-Year Course
Period: Jan 14, 2019 - Jul 26, 2019
Art has always been an immense passion and influence in my life. From a young age, drawing, coloring, and painting would help me express myself and feel free. I grew up pursuing an education like my peers --graduating high school in the U.S. and moving on to college. I knew all along that there was something bigger waiting for me.
I never dreamt I could pursue my passion professionally, but after being given this opportunity at Accademia Riaci in beautiful Italy, it seems more than possible. With the help of a few well-known professionals in Florence, I can continue to learn and blossom as an artist.
Apr. 26, 2019 | Posted in Reports, Painting and Drawing , Student Reporter | Tags:Kristin Fiorvanti, Painting and DrawingReporter: Kristin Fiorvanti | Course: Painting and Drawing
My First Impression
This week was all about seeing. For an artist, it is very important to see things clearly for what they are, and to understand how to communicate its image on paper. Sometimes it takes a skilled, steady hand, and sometimes it takes a fast, reckless scribble. Prof. Berti studied my hand as I drew master studies and gave me helpful critiques throughout our lessons.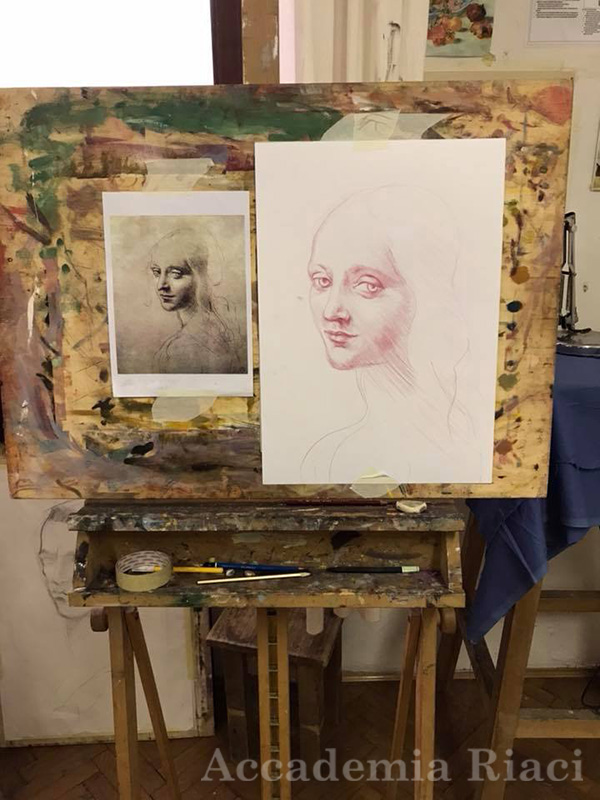 We began our lessons with a Da Vinci study. Prof. Berti initially let me try it on my own. I was very nervous and overwhelmed with the pressure, so we went through a few rough sketches. He told me my hand was too heavy, and after a few tears and a coffee break, I came back with a light hand and a lighter heart. I learned that sometimes I take my art too seriously, and it actually hinders my ability to do great.

The following class, I completed my first master study. Leonardo Da Vinci used a fine, 45 degree hatching technique to give depth to his artwork. According to Prof. Berti, it helps to keep the sweetness of the face. Together, we discussed a lot of perspective, and he encouraged me to step back from the image to help me see. He also helped me understand how he would approach this drawing by allowing me to step back and watch him work.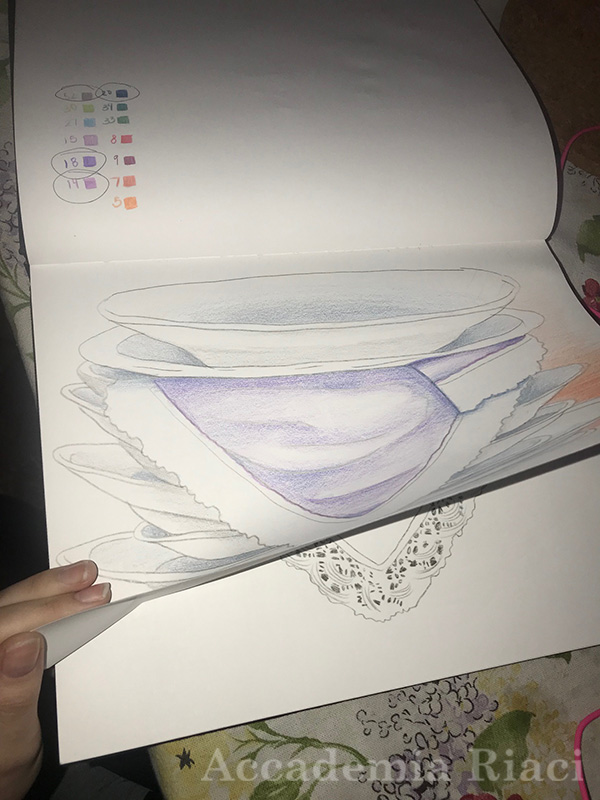 The following Thursday, during my painting class, my classmate and I were introduced to stencil-making. Stencils can be made in many different ways; for example, carbon paper can be placed between an image and paper to transfer its outline onto a painting surface. Scotch tape is a handy tool for geometric designs, and for more natural designs, a stencil can be hand-carved out of plastic.
Prof. Puccioni gave us some samples to try at the conclusion of our first class together. My classmate and I used carbon paper and a handout of our choosing to transfer an image into our sketchbooks. Then, we discussed our desired expression of color. As you can see by the image above, I used colored pencils to experiment. Per Prof. Puccioni's advice, I transferred some smaller details of the work on a seperate piece of paper underneath.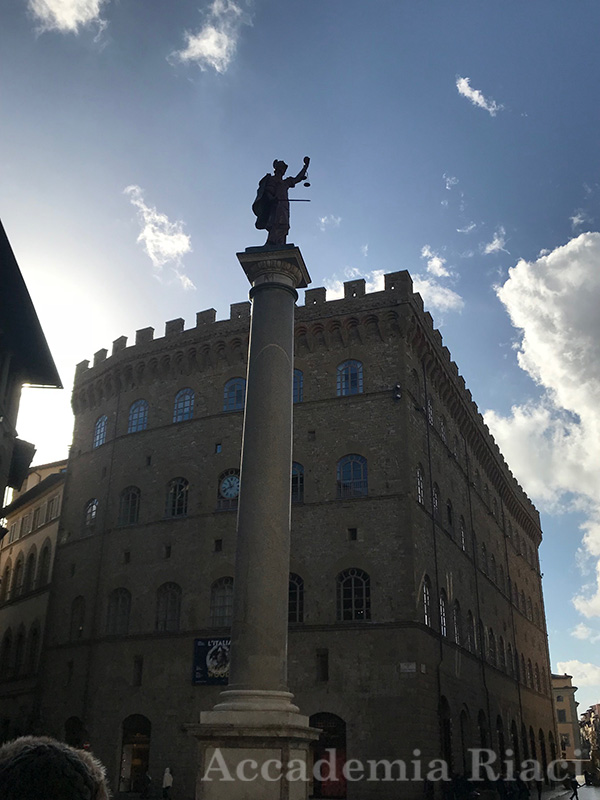 The following day was our art visit. During the day, we followed a native-Florentine and well-known museum coordinator around the city to discover "The Secrets of Florence." It was fun and exciting to understand more of my surroundings. The history in this town never seems to run out. It was also interesting to learn that the holiday of San Giovanni was historically on my birthday.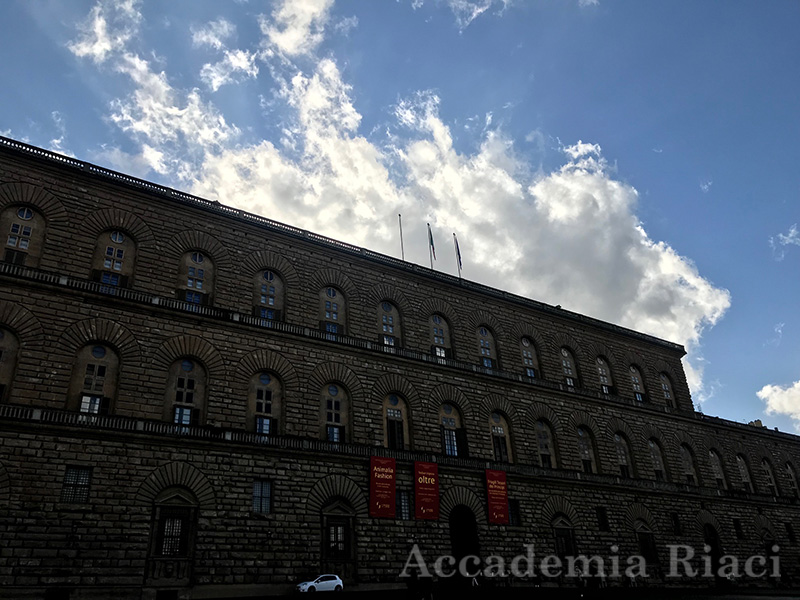 We visited historical landmarks such as the Castle of Pitti and its entertaining secrets of rivalry with the Medici family. These families were in high power during the 1400's, and although their banking legacies sparked feuds amongst Florence, their architectural advances stand tall with beauty today.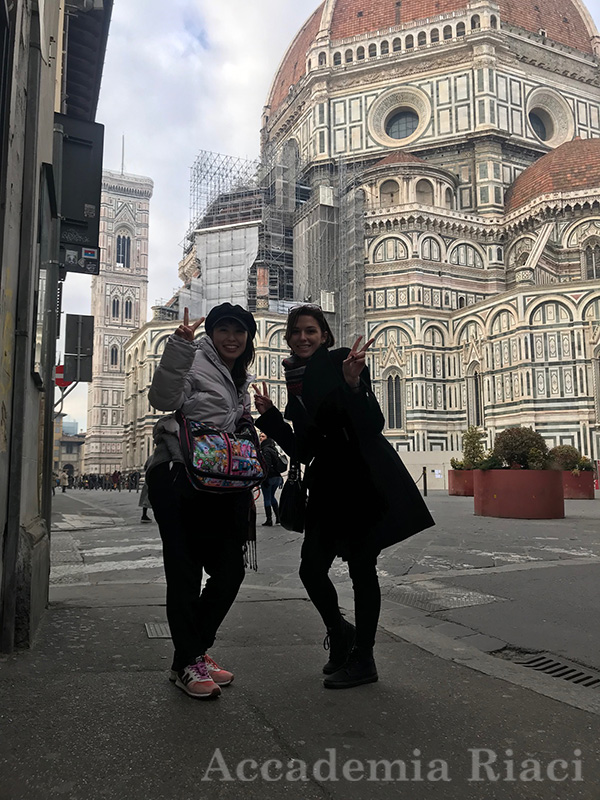 One of my flatmates, Emiri (left), and I, also took some time to discover the town on the weekend. She is studying Jewelry Design at Accademia Riaci. Jewelry making was a hobby of mine throughout high school, so we found great fun in walking through Ponte Vecchio and viewing their wide, handmade jewelry selection.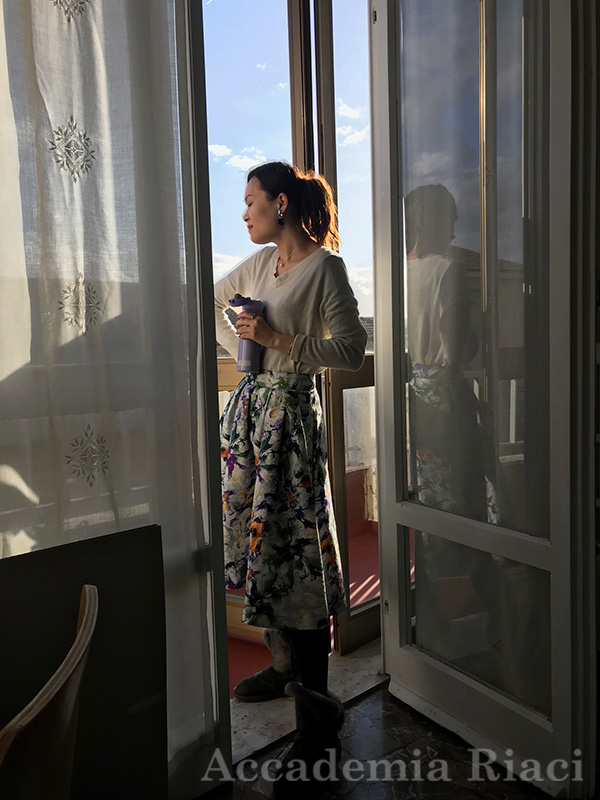 This is another flatmate of mine, Wangyue! She is also studying Jewelry Design. She actually worked as a designer in Japan for many years, and she is very skilled in her trade. So skilled in fact, that she entered the same competition as I in 2018 and won her spot here in Italy.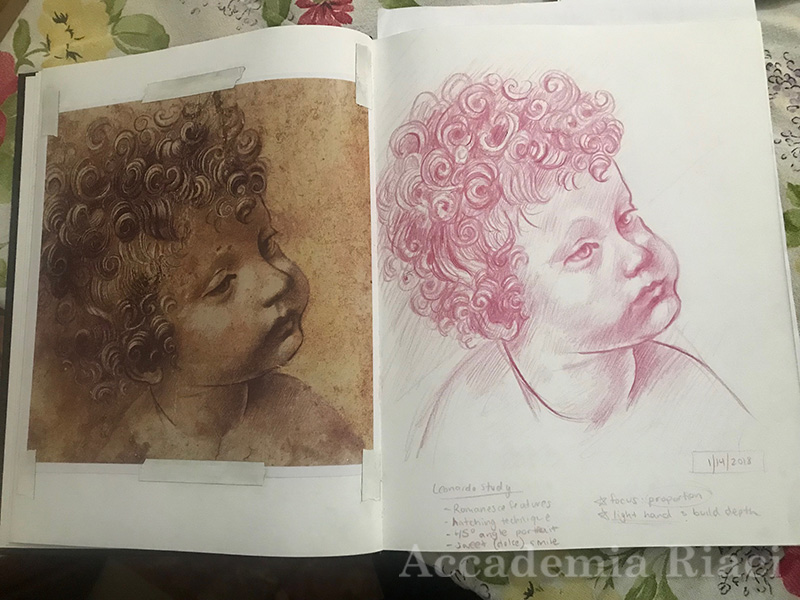 Continuing our Da Vinci study, I went home and attempted his work in my personal sketchbook. The bottom of the page reads my notes as follows: Romanesce features, hatching technique, 45 degree angle, sweet smile, focus on proportion and a light hand.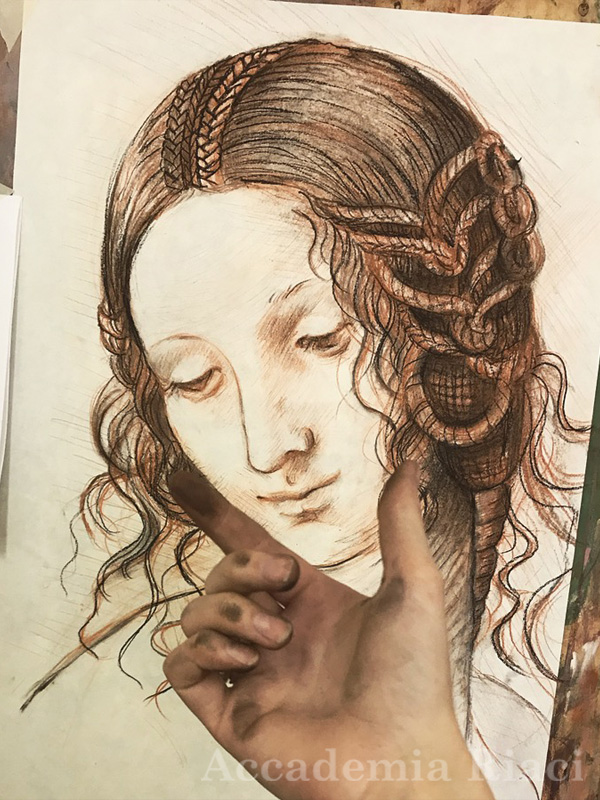 My last project for the week was a challenge. I chose another Da Vinci piece to study, Mother Mary. Her Romanesce proportions were hard to replicate, especially considering that the paper I was drawing on was much bigger than what I am used to.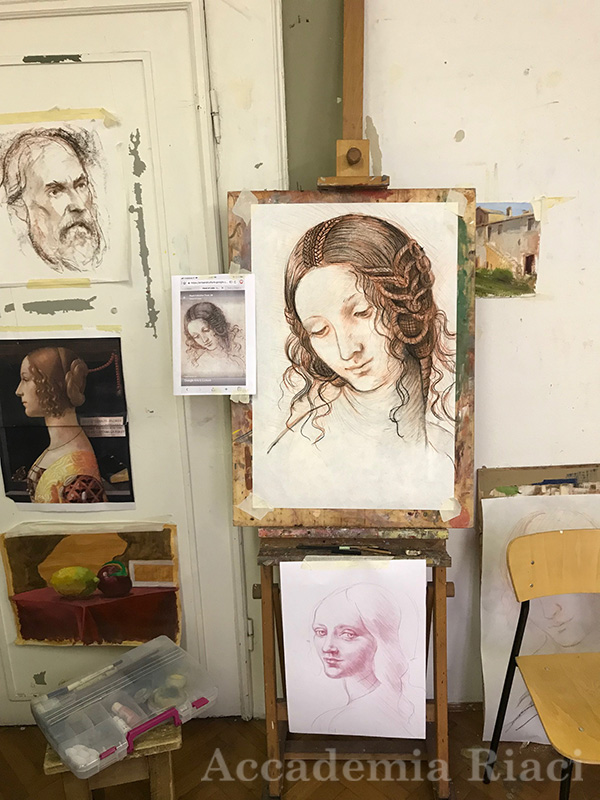 Finally, I finished her. I used soft charcoal over the sanguine pencil to give it a warm look. In this photo, my dirty hand is measuring her facial proportions for a final time. Prof. Berti definitely helped me achieve a sweet face and smile, just like Leonardo Da Vinci.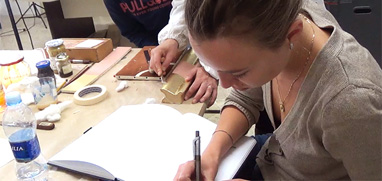 At Accademia Riaci, we are recruiting Course Reporters from our students. The students who are chosen to become Course Reporters are given 10 % of the tuition as their scholarship fee.
The Reporters who have submitted excellent reports will have his or her profile posted on our school website for the next 5 years as an alumnae and will be able to connect with their business chancesafter their graduation.