Accademia Riaci
Students' Blog
Up-to-date report from one of our students!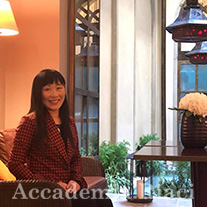 Reporter
Miyuki MARCELLA
Nationality: Japanese
Course: Painting and Drawing
Program: Master Course
Period: Sep. 2, 2019 - Apr. 24, 2020
Hello. I'm Miyuki from Japan.
I am very pleased to be in Florence for the award of the international Art competition. I'm a painter and writer with 25 years over as a professional, but I want to return to the beginning again and learn more in Florence, at the sanctuary of Renaissance. I intend to further evolve my artistic and literary here. Also, I'm a textile designer. Here, I'll carefully observe the differences of the western culture, new ideas, and designs. Through this blog, I would like to share with you my discovery and various notice.
Nov. 01, 2019 | Posted in Blog, Painting and Drawing , Student Reporter | Tags:Miyuki Marcella, Painting and Drawing | Language:


Reporter: Miyuki MARCELLA | Course: Painting and Drawing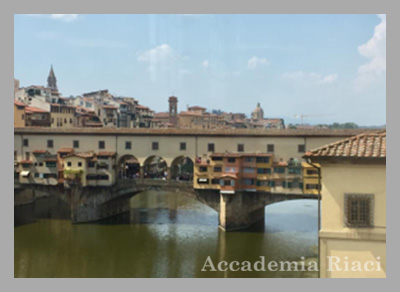 Start with the nice view spot in Florence – Ponte Vecchio.
Was there the Dante and Beatrice at the corner of this bridge?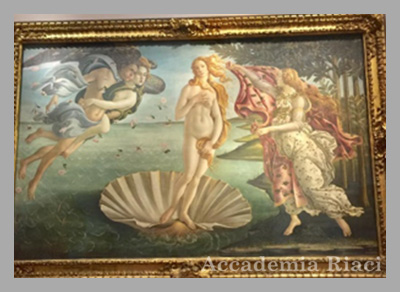 I went Uffizi Gallery.I met this art.
It's the real thing I've seen for the first time.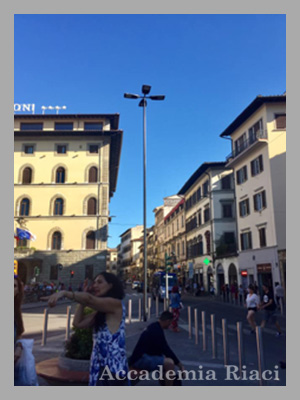 I go though this street to school.

I have been painting with a pencil for the first time in decades.
It is still a drawing. I'll draw more from now on.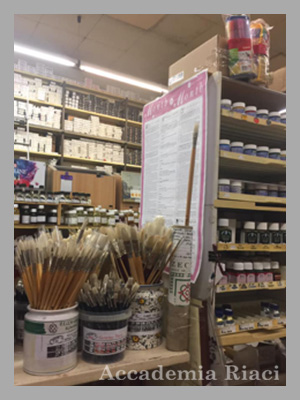 Art supplies have the same fragrance around the world.
I get excited just by entering.

I stopped by the central market.
Many vegetables are lined up. Cheap and fresh!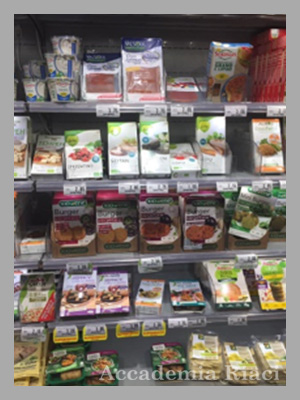 I also visited a supermarket. There was a corner for vegan foods.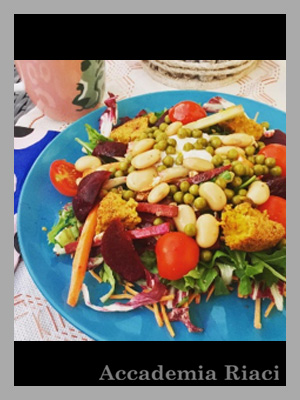 I made an all-vegan dinner. All are organic so you can eat with confidence.
Italian food is really rich. I was surprised.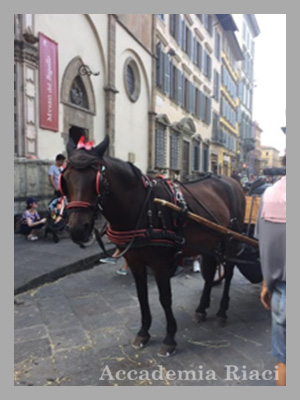 A horse working near the Cattedrale di Santa Maria del Fiore.
I can always meet these horses. Nice to meet you.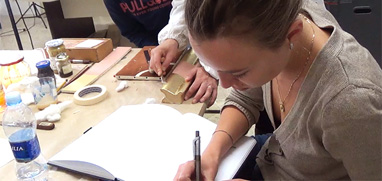 At Accademia Riaci, we are recruiting Course Reporters from our students. The students who are chosen to become Course Reporters are given 10 % of the tuition as their scholarship fee.
The Reporters who have submitted excellent reports will have his or her profile posted on our school website for the next 5 years as an alumnae and will be able to connect with their business chancesafter their graduation.