Accademia Riaci
Student Reports
Read all class reports from our students!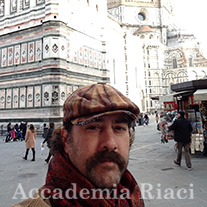 Reporter
Brian LIPPERD
Nationality: USA
Course: Painting and Drawing
Program: Master Course
Period: Jan. 15, 2018 - Jul. 27, 2018
My name is Brian Lipperd I came to Riaci to get my Masters in Painting and Drawing. I enjoy Teaching and with this new Qualification it will open new doors for me to teach at other Accademia's. I have enjoyed giving workshops from Art Students League New York City USA. To Scottsdale Artist School Arizona USA. Sharing knowledge with other inspired artists has allowed me to learn alongside them. My Painting career has been developing from 1993-2018.
Nov. 08, 2018 | Posted in Reports, Painting and Drawing , Student Reporter | Tags:Brian Lipperd, Painting and DrawingReporter: Brian LIPPERD | Course: Painting and Drawing
This week Professor Berti gave me a lesson on how to hold a pencil and showed me how to begin a landscape.
Berti realized that I have never have done a landscape before and told me I will begin my lesson next week on how to paint landscapes. I am not too excited about this, because I don't enjoy painting landscapes.

I want to learn how to be better at it though.
The days that I am not at class I am in the museum copying Annigoni. At home I stretched a new canvas on stretcher and put 4 coats of gesso on to it.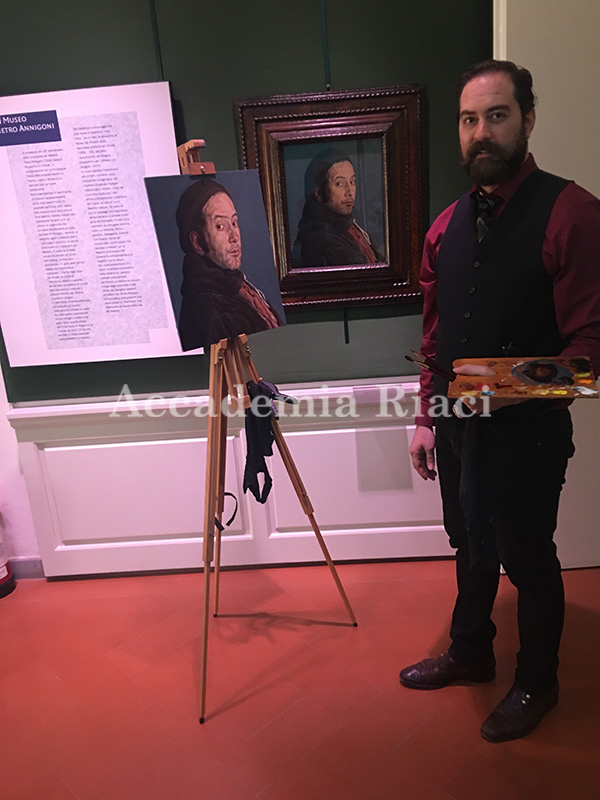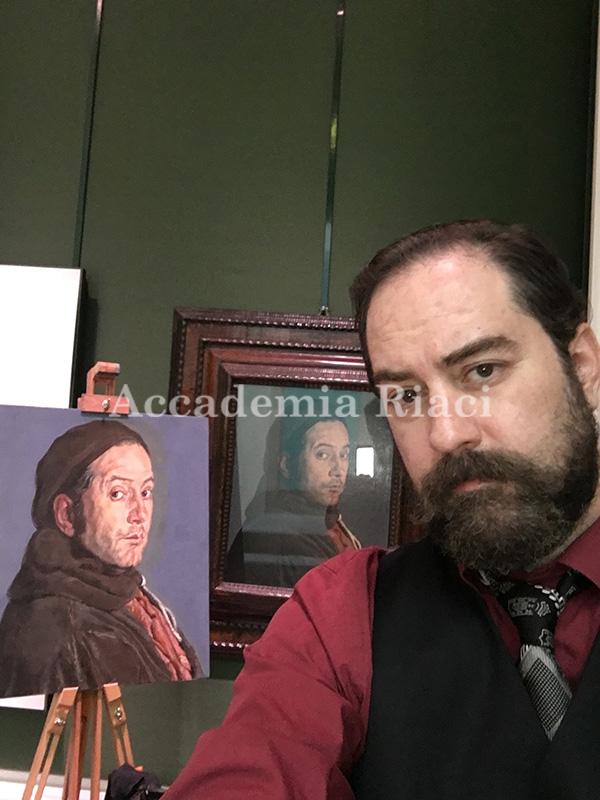 With Professor Barbara we went to an art visit. Great time with Oliver and Barbara. We have become really good friends.
At Home life. I learned how to properly hold chopstick. I was given a lesson and got to practice it, was a lot fun.
I got to learn how to make some Chinese dishes. It is great to have roommates from all different parts of the world. I was able to understand the culture. Just like living in the USA there good thing and bad things.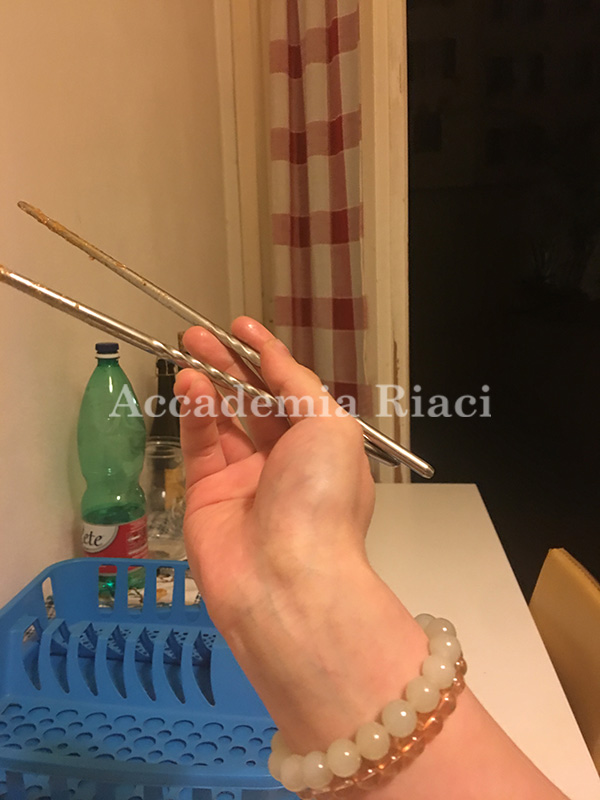 It really helps me to have empathy for people. I really love people and different cultures!
Emanuela is a very hard worker and she always has a smile on her face. she helps me so much.
Riaci has a great hand helpful staff. Thank you to Riaci for there helful staff. I am very happy to be here!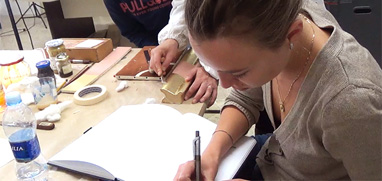 At Accademia Riaci, we are recruiting Course Reporters from our students. The students who are chosen to become Course Reporters are given 10 % of the tuition as their scholarship fee.
The Reporters who have submitted excellent reports will have his or her profile posted on our school website for the next 5 years as an alumnae and will be able to connect with their business chancesafter their graduation.