Accademia Riaci
Student Reports
Read all class reports from our students!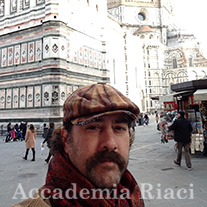 Reporter
Brian LIPPERD
Nationality: USA
Course: Painting and Drawing
Program: Master Course
Period: Jan. 15, 2018 - Jul. 27, 2018
My name is Brian Lipperd I came to Riaci to get my Masters in Painting and Drawing. I enjoy Teaching and with this new Qualification it will open new doors for me to teach at other Accademia's. I have enjoyed giving workshops from Art Students League New York City USA. To Scottsdale Artist School Arizona USA. Sharing knowledge with other inspired artists has allowed me to learn alongside them. My Painting career has been developing from 1993-2018.
Aug. 10, 2018 | Posted in Reports, Painting and Drawing , Student Reporter | Tags:Brian Lipperd, Painting and DrawingReporter: Brian LIPPERD | Course: Painting and Drawing
1. Enjoyed meeting Professor Berti Monday and Wednesday.
This week was to review art materials in class. The materials that Professor Berti had me work with were CONTE' red pencil and Brown Conte'. Berti provided images to copy and understand the material and the potential of this medium.
Wednesday- Berti had me work with entirely new materials. Pen and ink diluted with water. We explored different ways to use pen and ink by using a brush and water. Professor Berti is having me start copying the self portrait of Pietro Annigoni.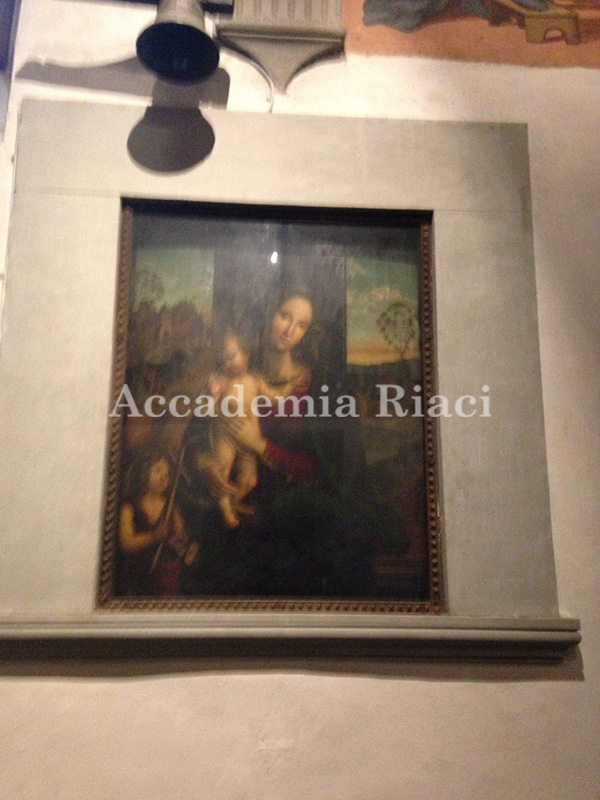 2. Enjoyed meeting Professor Rinaldi.
The first week she explained the materials that we will be working with which largely include Egg Tempra. I have been wanting to learn how to work with this medium for over 20 years. In order to work with this medium I had to apply True Gesso on to wood panels.
I recently bought 3 wood panels and I put 12 coats onto the panel. It took me 4 days and 13 hours to apply several coats of True Gesso.
3. Daily Life In Florence Italy.
I had to go to Get Codice Fiscale.
I opened a bank account at BNL Florence Italy.
Went to the Post Office to get permission to stay in Italy.
Began to get the Virus/Flu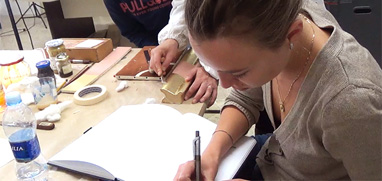 At Accademia Riaci, we are recruiting Course Reporters from our students. The students who are chosen to become Course Reporters are given 10 % of the tuition as their scholarship fee.
The Reporters who have submitted excellent reports will have his or her profile posted on our school website for the next 5 years as an alumnae and will be able to connect with their business chancesafter their graduation.