Accademia Riaci
Student Reports
Read all class reports from our students!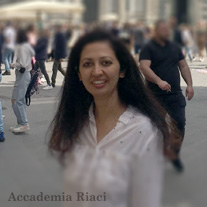 Reporter
Priyanka Dhingra
Country: India
Course: Painting and Drawing
Program: Short Course
Period: May 2, 2022 – Jul 22, 2022
Delhi based Artist and freelance Illustrator since 2003. Graduated from College Of Art, New Delhi with a Bachelors in Fine Arts (2001) and practiced at Triveni Kala Sangam Art Studios, New Delhi. Works in selection for the Annual Art Exhibition in 2009 at Lalit Kala Akademi ( govt. of India ) for previous series. Over the past years been part of select group shows in India and Abroad.

In 2021-22 I was selected as one of the winners in the International Art and Design competition. My practice as a Visual Artist over the years was achieved in my home country circle and 12 weeks at the Florentine city of Renaissance was a welcome break for me towards a more comprehensive experience and an opportunity to hone my skills further and explore new mediums in Art.
Jun. 07, 2022 | Posted in Reports, Painting and Drawing , Student Reporter | Tags:Priyanka Dhingra, Painting and DrawingReporter: Priyanka Dhingra | Course: Painting and Drawing
Day 1:
Accademia Riacci's building structure is an inclusive and breathing part of the historic era Florentine architecture. The antiquity of this charming and quaint Art institute (well within the heart of Florence) echoes Italian Art History and Aesthetics. We began this week by a discussion for deepened understanding of our work practices and sharing of the myriad experiences related to our Art. The staff at the Art Institute made genuine efforts to help us settle within. As the saying goes 'When in Italy do as the Italians do' thus selected and started to sketch a simple bust in white to get a flow of the lines. Attempting the simple sketch in the centuries old Florentine building with fellow artists and Art enthusiasts with the chapel bells of the Giotto Bell tower was a nostalgic experience. Our translator Ms Linda and Professor Alexander kept a very healthy and enriching atmosphere alive and open to ideas and thoughts. Discussing interesting fundamentals of Greek and Italian Art ratios and proportions was an enlightening experience and more in depth knowledge which was something new for me. I look forward to my project working with sanguine conte with water and brush as the next phase of this rough sketch practice. The amalgamation of this technique along with graphite pencils intrigues me.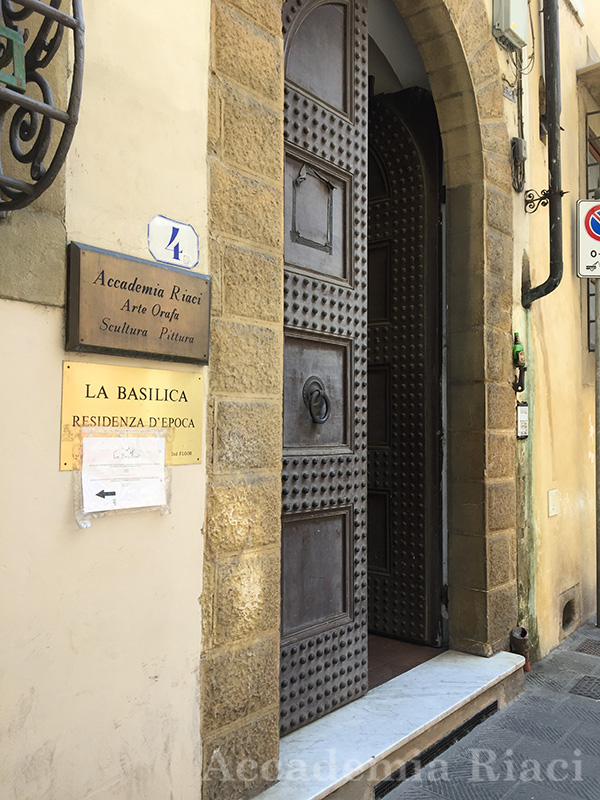 Tuesday's class :
Professor familiarized me with the overall portrait and anatomy structure and how to make my mind perceive it objectively. Over the years I have done several portraits but in honesty the class was quite challenging for me because the standard of ratios and proportions were quite fine and in precision. Receiving constant feedback from the professor was insightful. Working on the finishing of the sketch for many hours made me quite exhausted. After the class in a ten second walk I am at the Basilica San Lorenzo and Medici Chapel. The majestic site of the iconic building is awe striking every time you pass by. After this I visit the Santa Maria Novella Church area in search of a good stationery shop so that I can purchase new Art materials and supplies for my experimentation. After wandering many streets with breathtaking views and details I found an interesting Art Supply.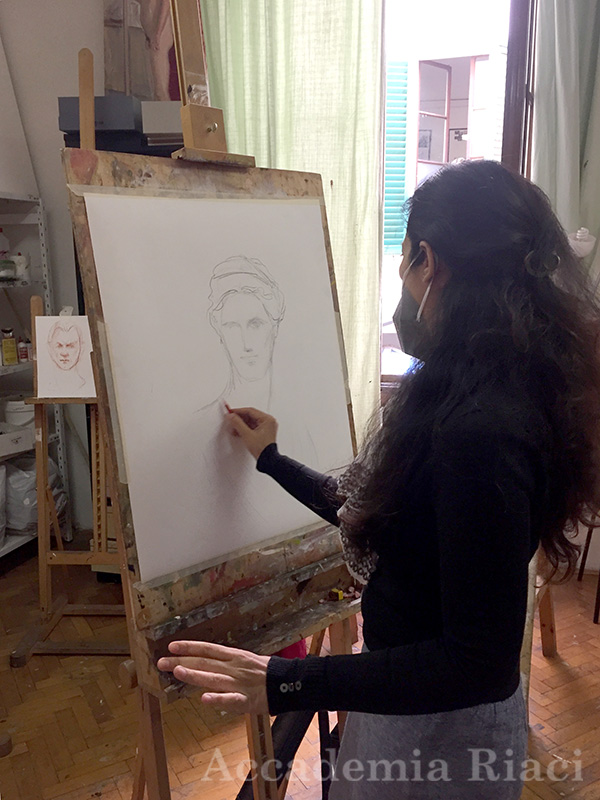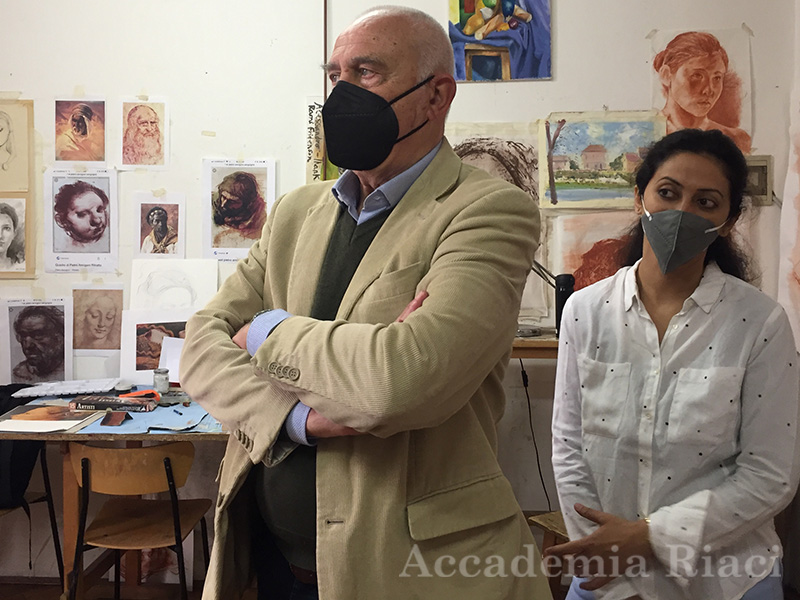 Wednesday :
Wednesdays are independent working hours to work on our individual projects. Working on my project I try to be mindful of the past two days' insights and try to work for a long stretch alone in the studio. After that I visited the area around Duomo, Giotto bell and the baptistry area again to find more Art Stores. Roaming around piazza della Signoria in the evening and at night with live musicians is an experience in itself.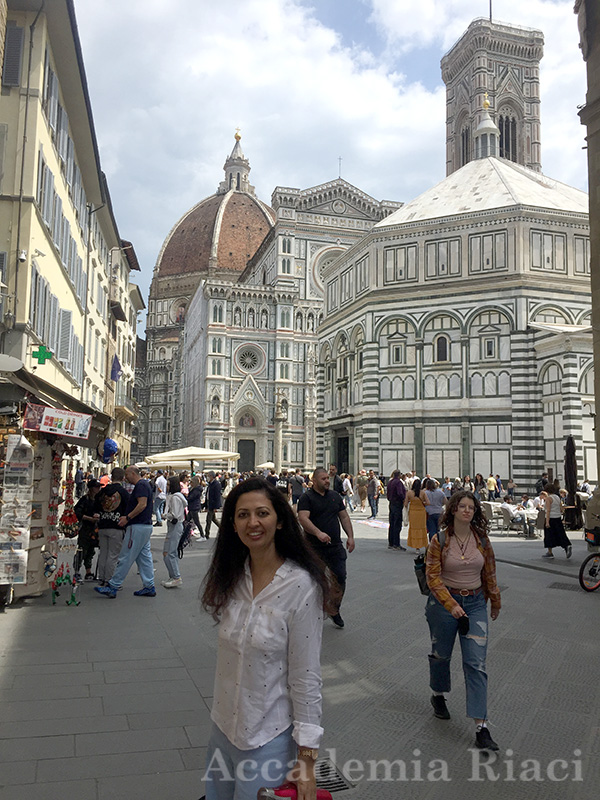 Thursday :
Today professor discussed a new technique – trompe le olio. She shared some interesting insights on Art Restoration and Ceramic Art. Trompe l'oeil is a technique with painting on a wood panel in a deceiving way to the eye. I start by making my tracing and drawing and pinning holes in it. Since it's something I have not attempted before I am curious how I will be able to infuse that in my project.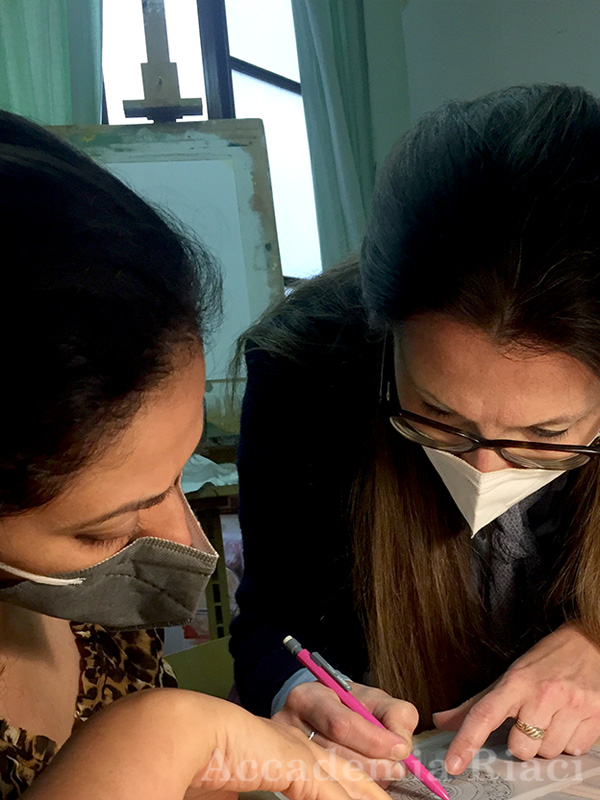 Friday :
Independent working hours day and today I am working on my second individual project with this new medium in mind. I will have an option to make my work on one of the walls inside the school as the final leg of this medium. Working on my layouts all day and later pricking the gateway sheets intricately with a sharp needle along the drawing pattern keeps me on my toes. Interestingly the Duomo area is as alive at night as during the day.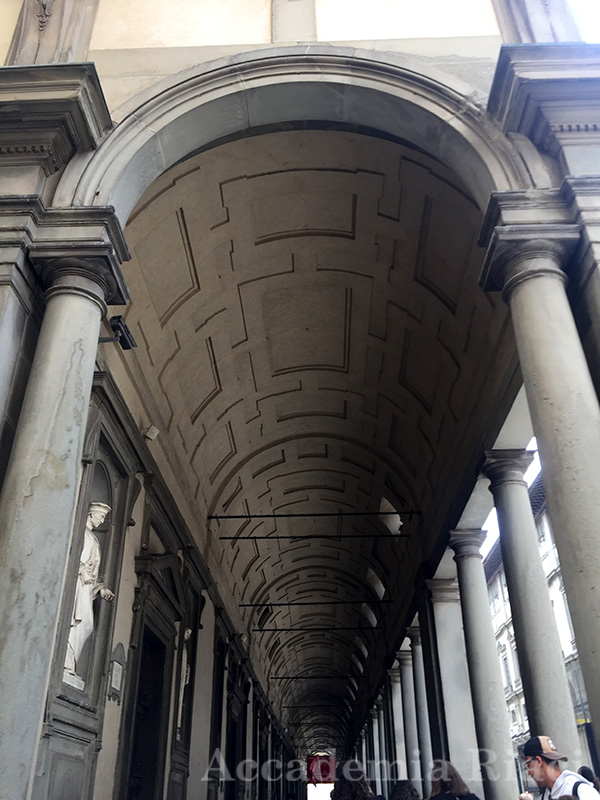 Saturday – Sunday :
The weekend being an off gives me the opportunity to find Centro Bricolage – a DIY store where a variety of Art supplies/ Hardware/ materials and wood cutting is custom sized which I shall be needing for this technique.

The next day is spent at the Leaning Tower of Pisa with friends by taking a 1.5 hr train ride from SMN. The world UNESCO site along with its Cathedral, Baptistry, Palazzo del' Opera del Duomo, Camposanto and Museo delle Sinopie are a visual delight and an unforgettable experience. T Delighted to experience the Italian way of life and learn about the country's rich heritage and culture. Already looking forward to the 2nd Week !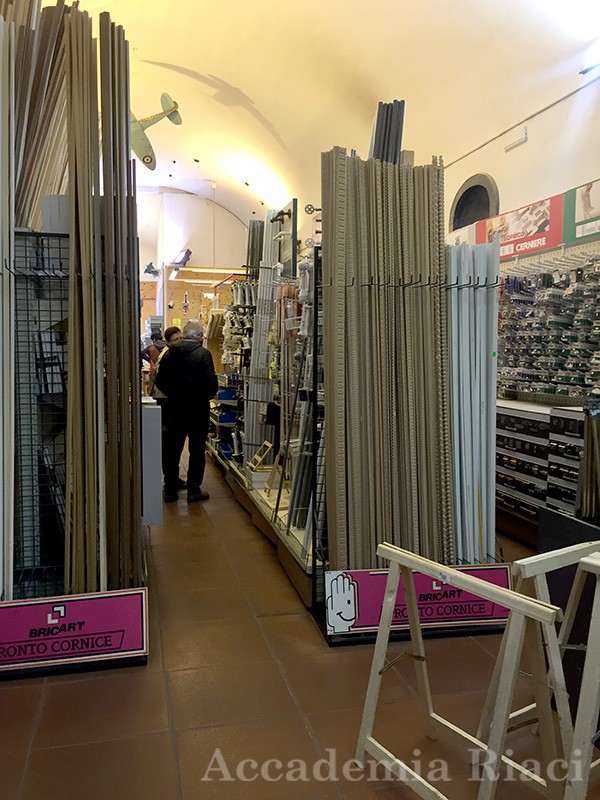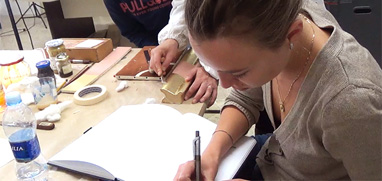 At Accademia Riaci, we are recruiting Course Reporters from our students. The students who are chosen to become Course Reporters are given 10 % of the tuition as their scholarship fee.
The Reporters who have submitted excellent reports will have his or her profile posted on our school website for the next 5 years as an alumnae and will be able to connect with their business chancesafter their graduation.