Accademia Riaci
Student Reports
Read all class reports from our students!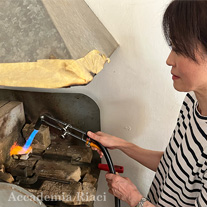 Reporter
Kyoko T.
Nationality: Japan
Jewelry Making
Program: Summer Course
Period: Jun. 19, 2023 –Aug. 11, 2023
ルネサンス文化が色濃く残る街フィレンツェでは、美術館をはじめ伝統彫金も有名です。
以前から興味のあった、ここフィレンツェでしか習う事のできない技法を学ぶジュエリー制作コースで2ヶ月間お世話になります。
全てを楽しみながら作っていきたいと思います。
Sep. 13, 2023 | Posted in Reports, Jewelry Making , Student Reporter | Tags:Kyoko T., Jewelry MakingReporter: Kyoko T. | Course: Jewelry Making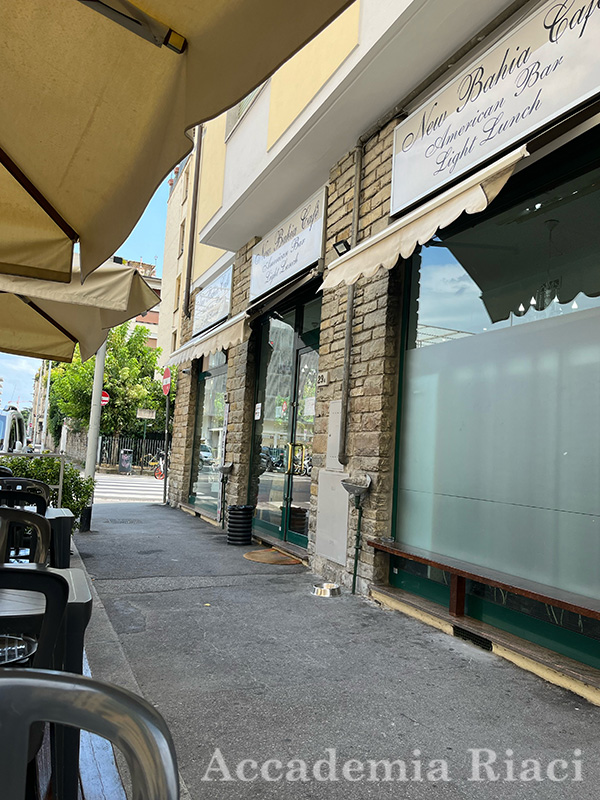 Image1
朝食を摂っているbarです。クロワッサンが美味しいです。朝は風も気持ち良く過ごせます。朝食と一緒に頂くアイスコーヒーも氷なしでコクのあるものがパンによく合います。
Image2
フィレンツェ紋章デザイン画から、糸鋸カット後のパーツです。磨き上げて立体感を出します。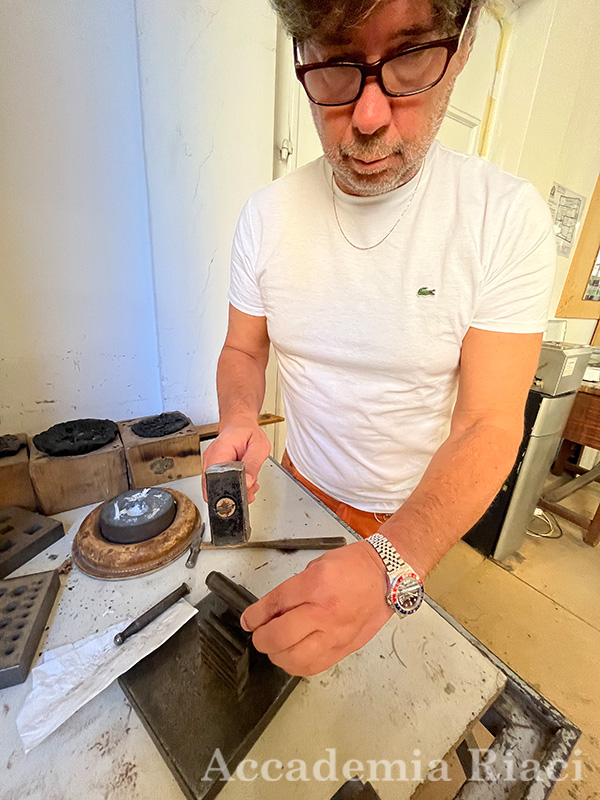 Image3
磨き完了後のパーツを温めて、先生にサイドを丸めて頂きました。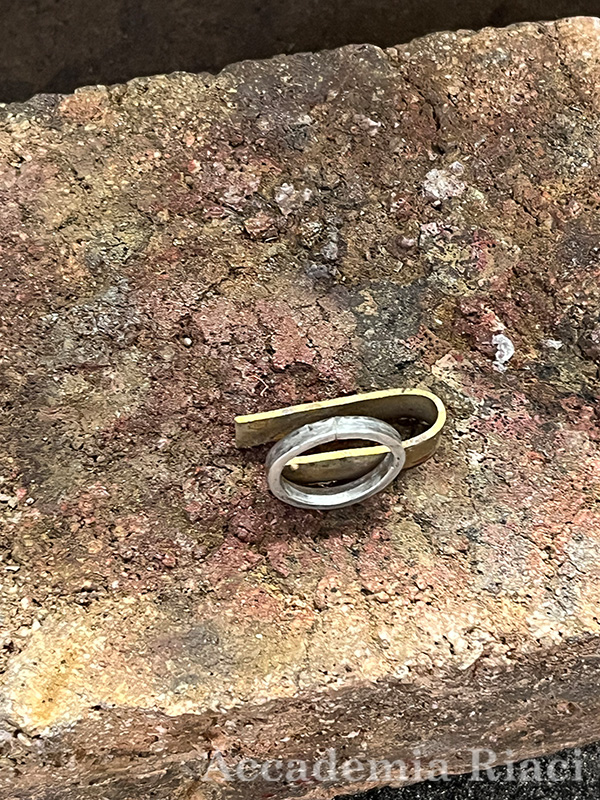 Image4
指輪の本体が仕上がりトップにパーツを溶接します。慎重に行いたいです。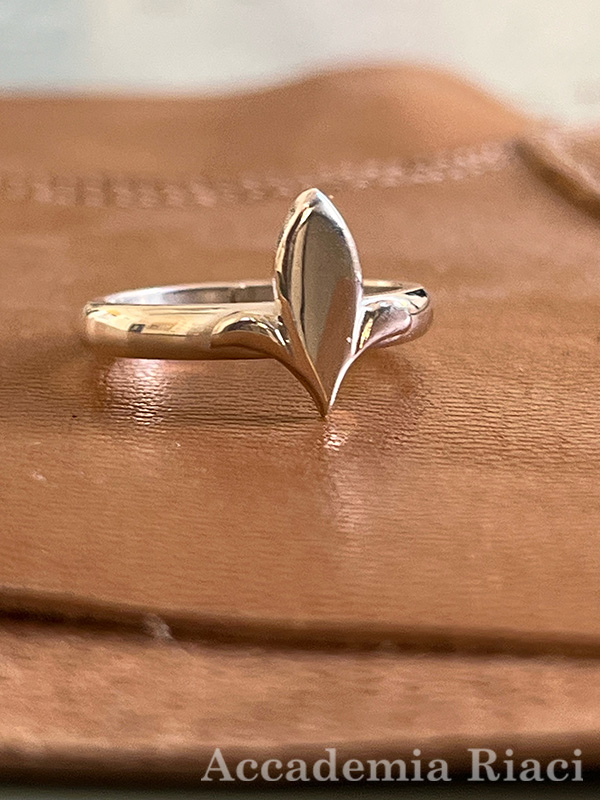 Image5
溶接と磨きが終わりシンプルなデザインリングが完成しました。お気に入りリングになりました。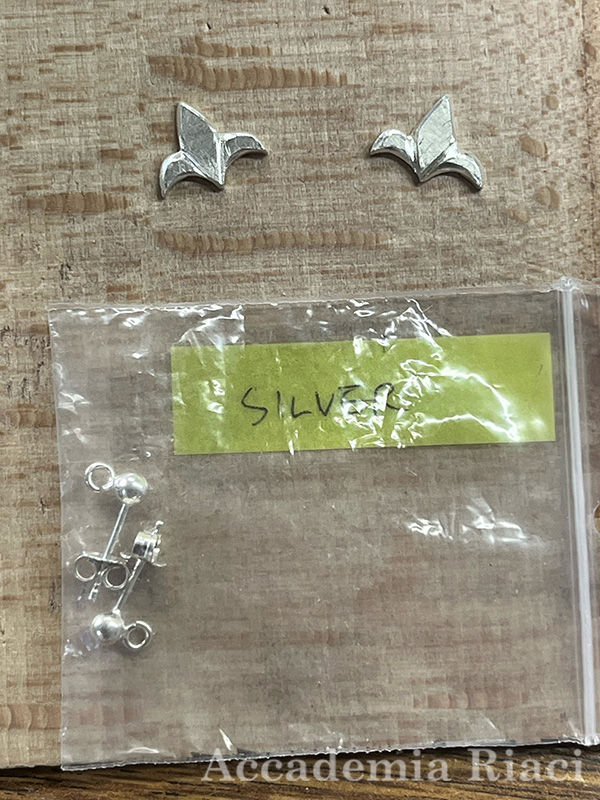 Image6
ペンダントトップとお揃いのピアスを作成します。パーツは通訳さんから頂いたお陰で作る事ができます。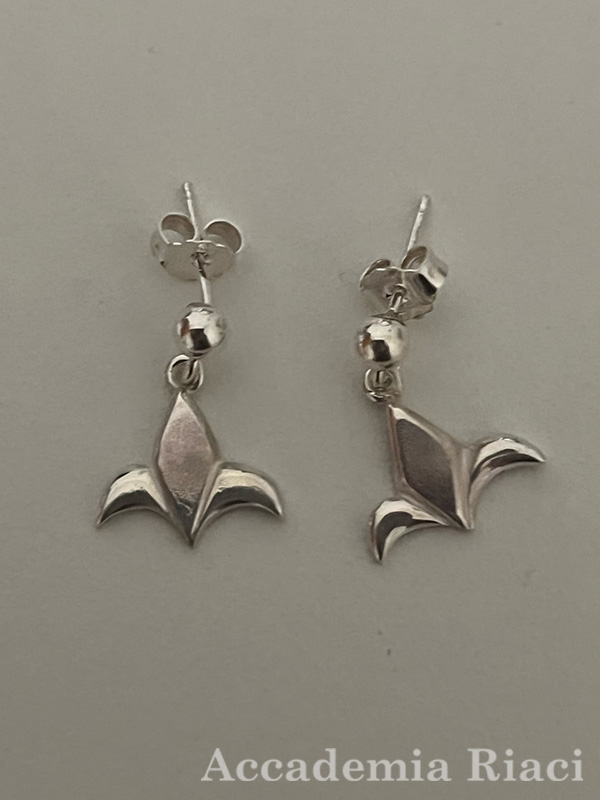 Image7
授業最終日にシンプルでベストなピアスが、完成しました。
Image8
学校在籍中、2ヶ月間で作成しましたアクセサリーです。左上段から始まり下段へと続きます。9点を作る事ができました。
Image9
授業最終日に英語通訳さんから頂きましたフィレンツェマークのマグと一緒に撮ります。短い間でしたが、学校スタッフの方々や先生、通訳さんお世話になりました。お蔭様で素晴らしい体験を積ませ頂きました。感謝申し上げます。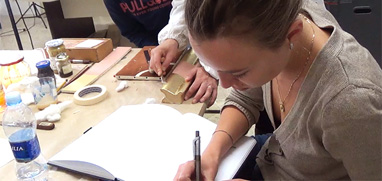 At Accademia Riaci, we are recruiting Course Reporters from our students. The students who are chosen to become Course Reporters are given 10 % of the tuition as their scholarship fee.
The Reporters who have submitted excellent reports will have his or her profile posted on our school website for the next 5 years as an alumnae and will be able to connect with their business chancesafter their graduation.