Accademia Riaci
Student Reports
Read all class reports from our students!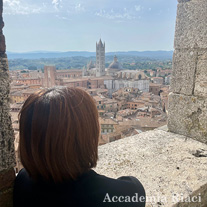 Reporter
A. K.
Country: Japan
Course: Jewelry Making
Program: Summer Course
Period: Sep 11, 2023 – Oct 6, 2023
I learned metal engraving as a hobby in Japan. I was also interested in living overseas, so I looked into whether it would be possible to make a living while learning metal engraving, and found out about Accademia Riaci. Although it is only a short period of one month, I would like to enjoy school and life in Italy. 日本で彫金を趣味で習っていました。海外での生活にも興味があり、彫金を習いながら生活出来ないかと思い調べたらアカデミアリアチを知りました。1ヶ月の短い期間ですが、学校やイタリアでの生活を楽しみたいと思います。
Oct. 10, 2023 | Posted in Reports, Jewelry Making , Student Reporter | Tags:A.K., Jewelry MakingReporter: A. K. | Course: Jewelry Making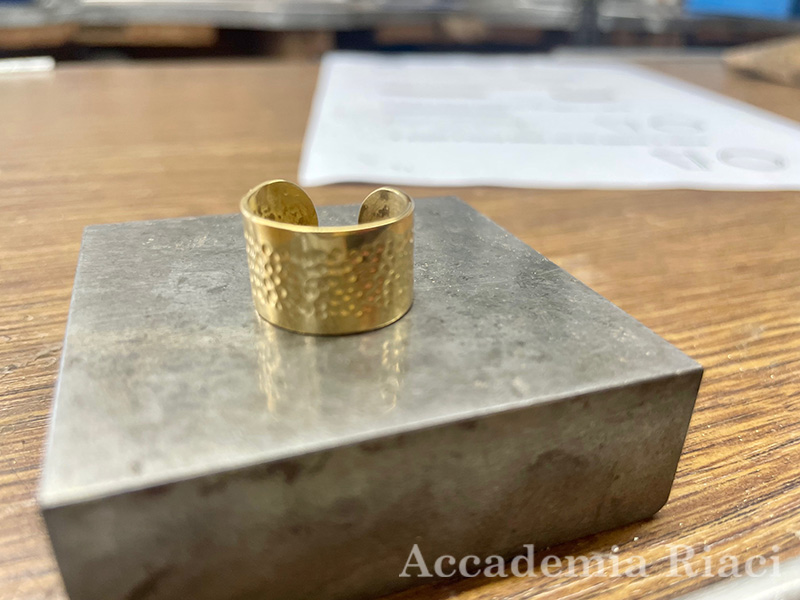 One ring was completed on the second day of class. It was difficult because I had never used the tools before, but it was fun to learn new things. 2日目の授業でリングが一つ完成しました。今まで使った事ない道具で難しかったですが、新しい事が知れて面白かったです。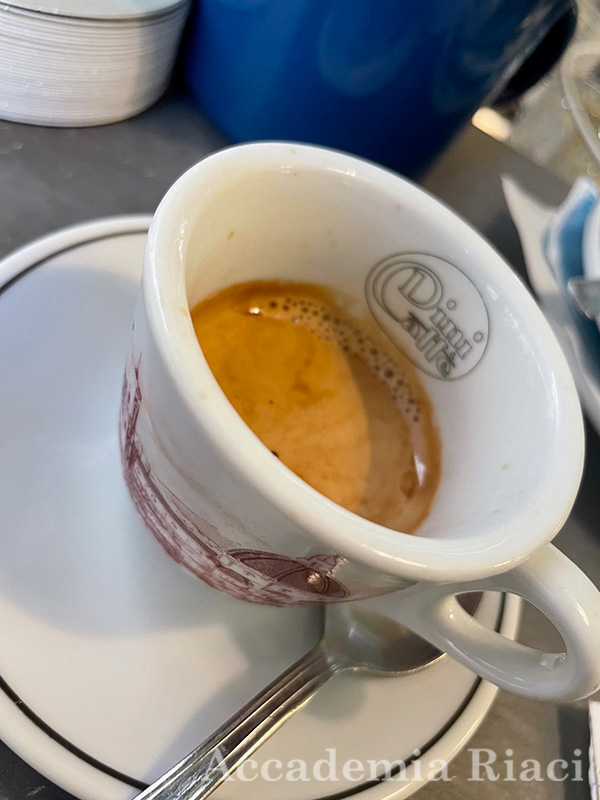 I had an espresso in the morning before class using the drink voucher I got from school. In Japan, we don't have the habit of drinking coffee at the store in the morning, so it was nice and fresh. 学校から貰ったドリンクチケットで授業の前にエスプレッソを朝飲みました。日本では朝お店でコーヒーを飲む習慣が無かったので新鮮でよかったです。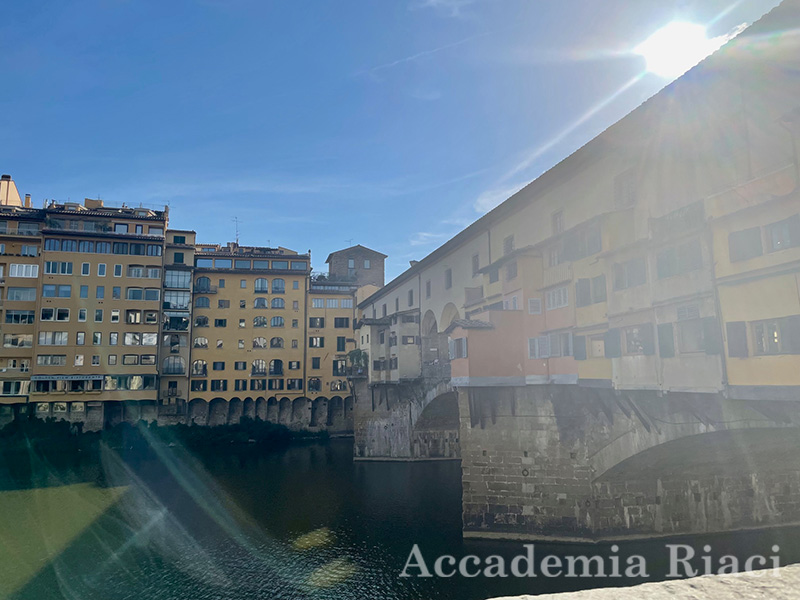 After school, I went for a walk on Ponte Vecchio. I enjoyed window shopping and seeing the many precious metals lined up. 学校が終わった後ヴェッキオ橋に散策へ行きました。沢山の貴金属が並んでいるのをウィンドウショッピングしながら楽しみました。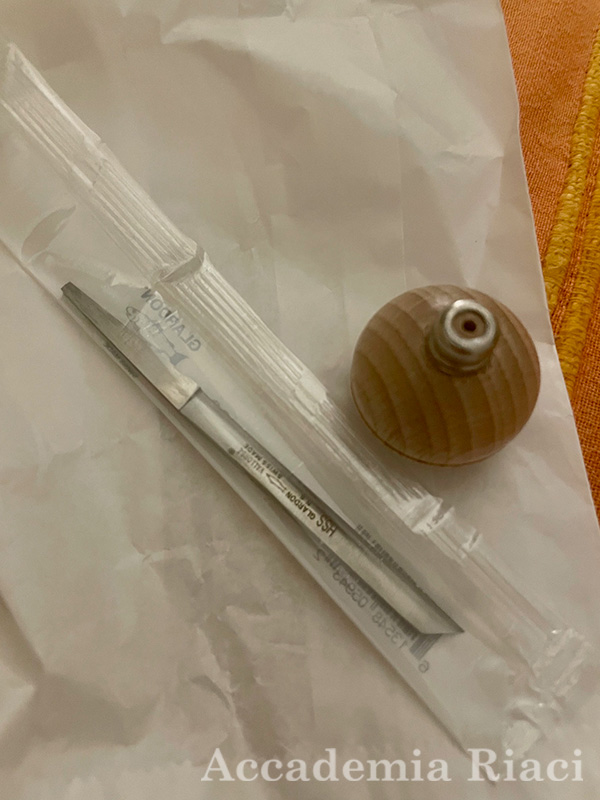 There was a carving class. It was my first time carving and it was difficult. After the class was over, I went to buy some carving tools as a souvenir, since it is difficult to buy them in Japan. 彫りの授業がありました。初めて彫りをして難しかったです。授業が終わった後、彫りの道具は中々日本で買えないとの事で記念に買いに行きました。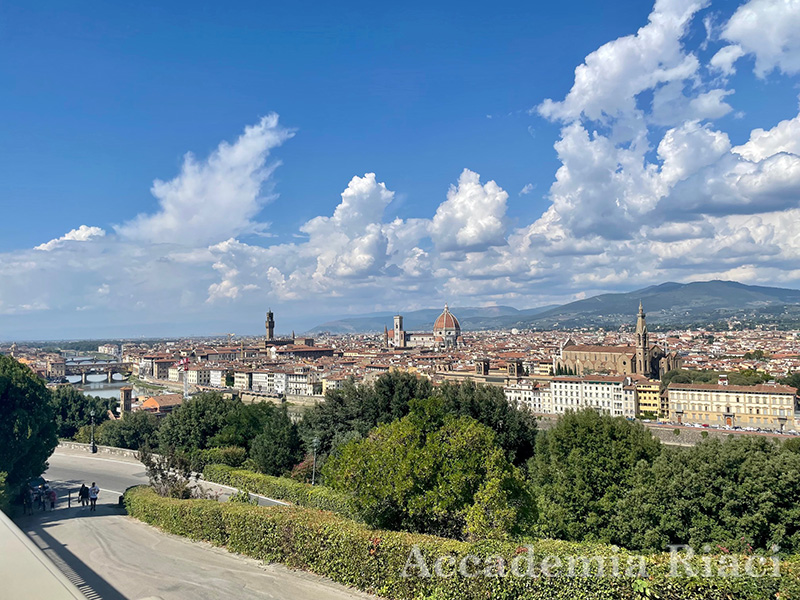 Since we didn't have class, I walked up to Piazzale Michelangelo. I could see a panoramic view of Florence, and the fatigue from walking was blown away. 授業が休みだったのでミケランジェロ広場まで歩いて登りました。フィレンツェの街が一望出来て、歩いた疲れも吹っ飛びました。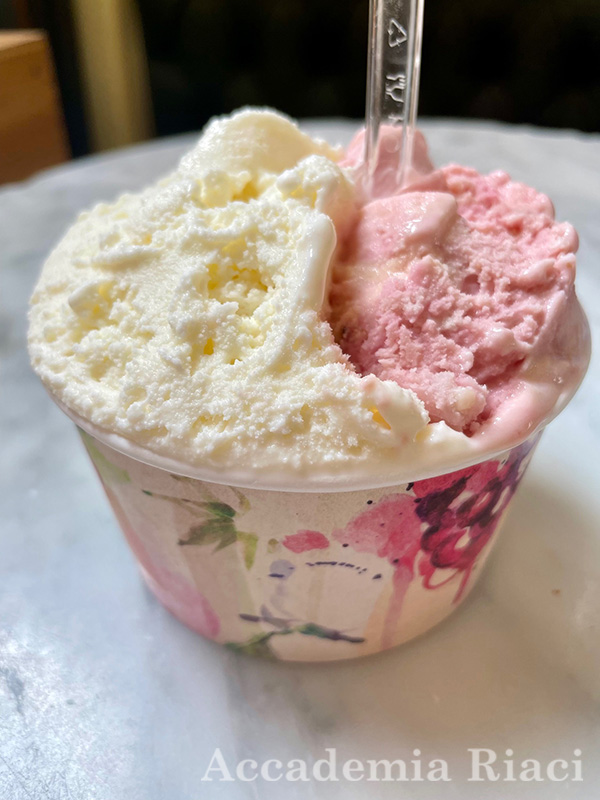 I ate gelato on the way back from Piazzale Michelangelo. Gelato is famous, so I would like to try it at many different shops. ミケランジェロ広場からの帰りにジェラート食べました。ジェラートは有名なので、沢山色々なお店で食べたいと思います。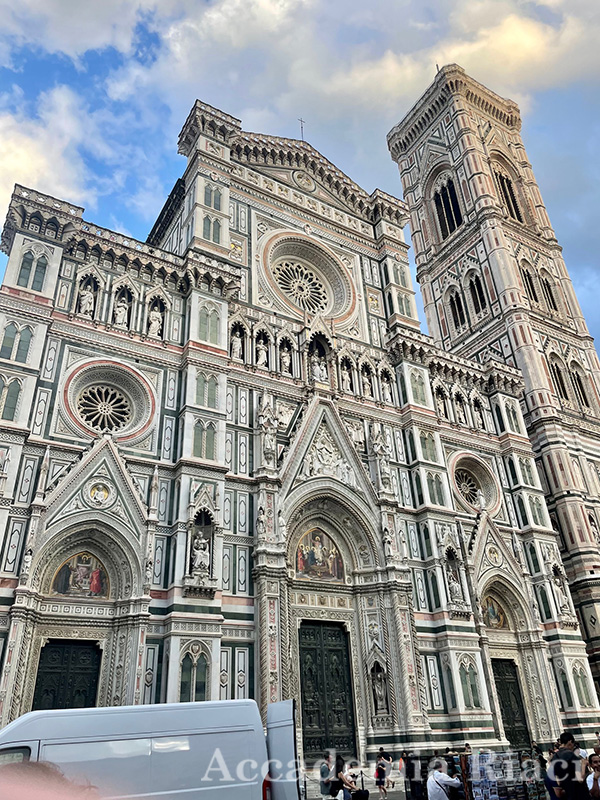 I took part in the Guided Art Visit. I have already come to see it myself, but listening to the explanation gave me a different perspective and it was interesting. Art visitで説明を聞きながら回りました。自分でも見に来ていましたが、説明を聞きながらみるとまた違う見方が出来て面白かったです。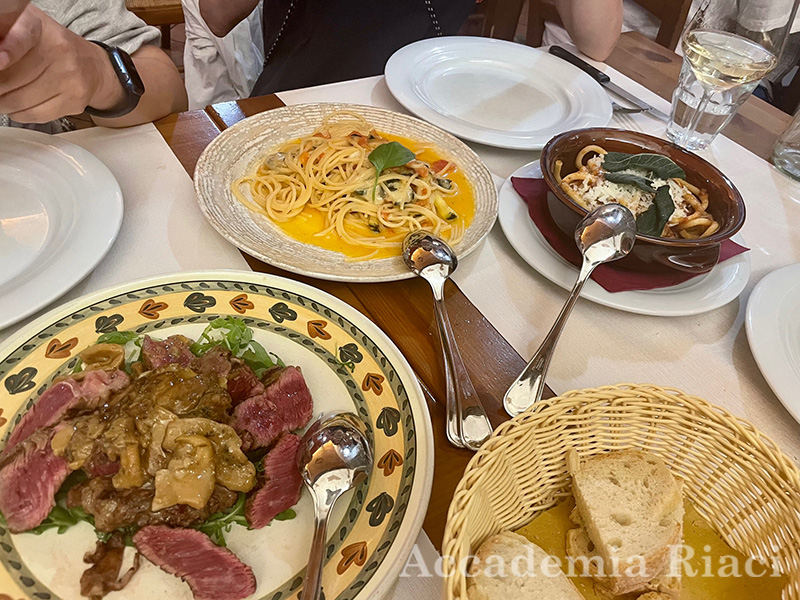 After the art visit, I went out to dinner with my friends using the meal voucher I got from school. The food was delicious and we had a great time. Art visitの後に学校からのmealチケットを使い友人達と食事へ行きました。料理も美味しく楽しい時間が過ごせました。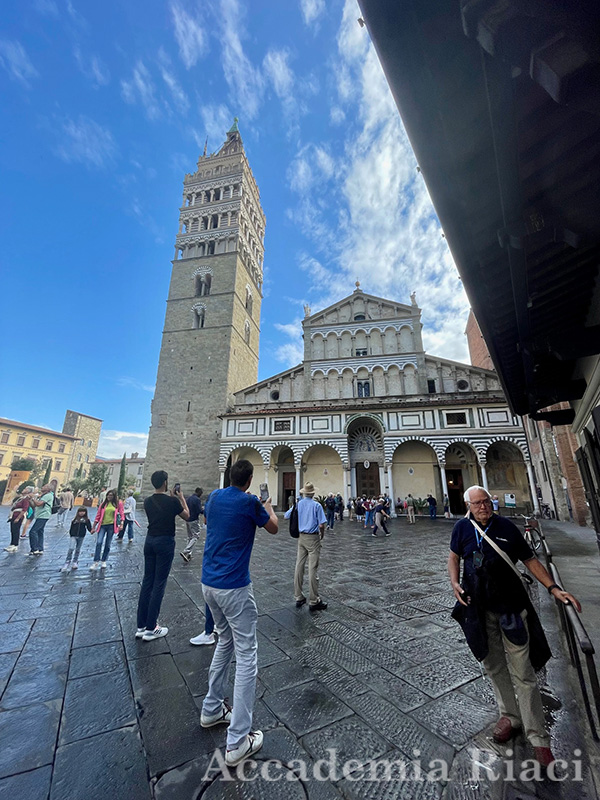 We went to Pistoia for the Cultural Trip included in the Summer Course. It was very interesting and different from Florence. Cultural Activityでピストイアへ行きました。フィレンツェとはまた違った街並みで面白かったです。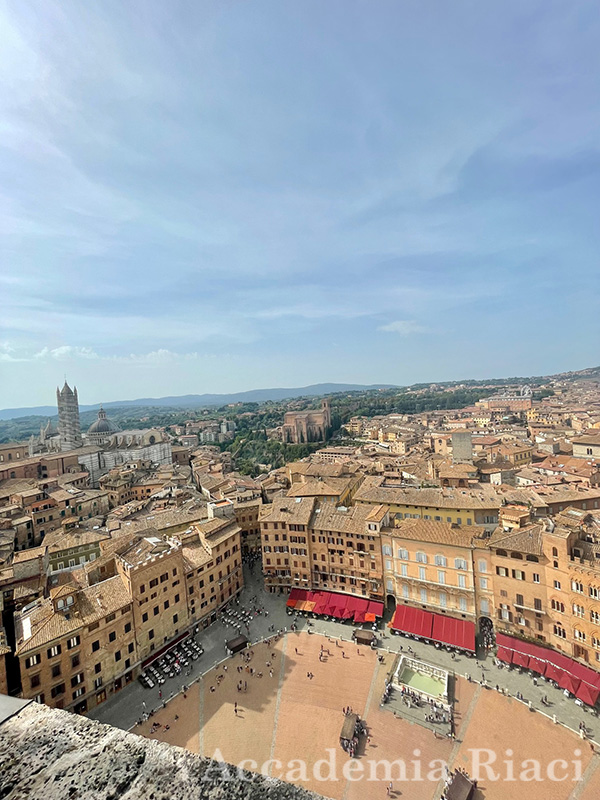 I traveled to Siena by bus with a friend. We went to Piazza del Campo and climbed the Mangia Tower. Climbing the stairs was difficult, but the moment I saw the view, I felt great. バスでシエナへ友人と行きました。カンポ広場へ行き、マンジャの塔に登りました。階段を登るのは大変でしたが、景色を見た瞬間疲れが飛びました。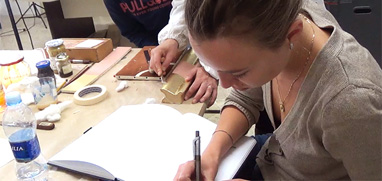 At Accademia Riaci, we are recruiting Course Reporters from our students. The students who are chosen to become Course Reporters are given 10 % of the tuition as their scholarship fee.
The Reporters who have submitted excellent reports will have his or her profile posted on our school website for the next 5 years as an alumnae and will be able to connect with their business chancesafter their graduation.