Accademia Riaci
Student Reports
Read all class reports from our students!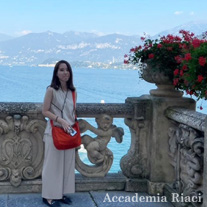 Reporter
Riho A.
Country: Japan
Course: Jewelry Making
Program: One-Year Course
Period: Sep 4, 2023 – Aug 2, 2024
I came to Florence to make jewelry. Currently studying a 3 month basic Italian course. I would like to strive to make high quality jewelry. ジュエリー制作の為、フィレンツェにきました。現在3ヶ月間の基礎イタリア語コースを学習中。クオリティーの高いジュエリーが作れるように努めたいと思います。
Oct. 18, 2023 | Posted in Reports, Jewelry Making , Student Reporter | Tags:Riho A, Jewelry MakingReporter: Riho A. | Course: Jewelry Making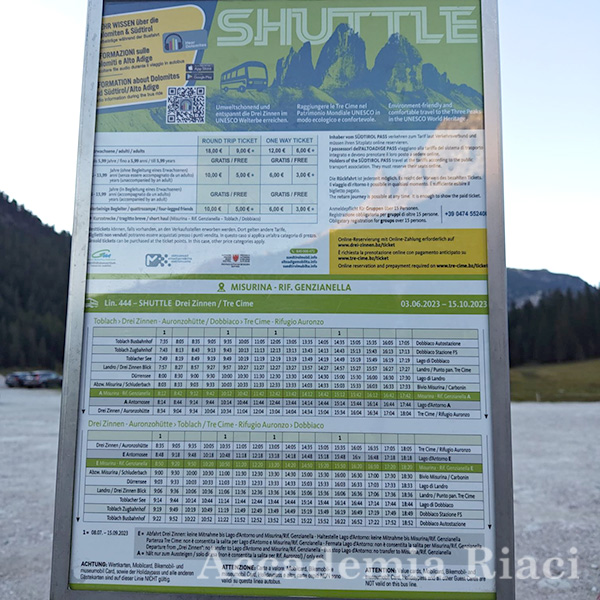 The main way to get around the Dolomiti was by bus. However, it was difficult because they didn't show up on time and I had to book tickets online. However, the local hotel staff and cafe staff were very kind, offering directions and offering a slightly cheaper rate.
ドロミティの主な移動方法はバスでした。しかし、時刻表通りに来ない、チケットもオンラインで予約しないといけないなど大変でした。しかし、地元のホテルの方やカフェの店員などが道を教えてくださったり、料金を少し安くしてくれるなど、とても親切でした。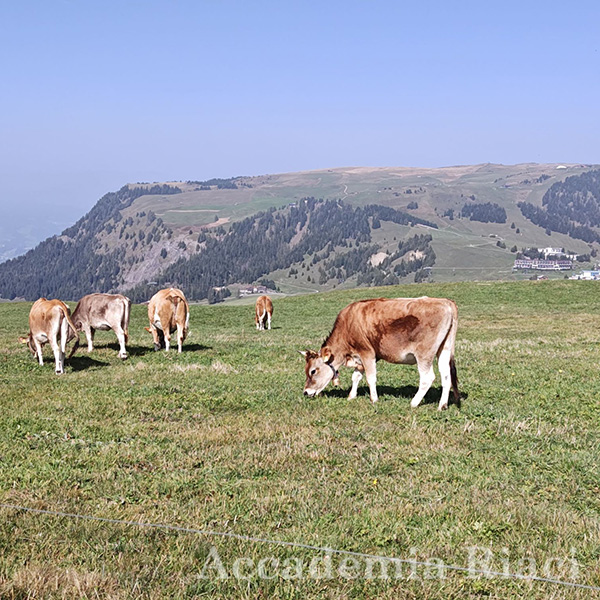 I don't see cows up close in my daily life, so I took a photo of them.
普段の生活で、近くで牛を見ることがないので、写真を撮りました。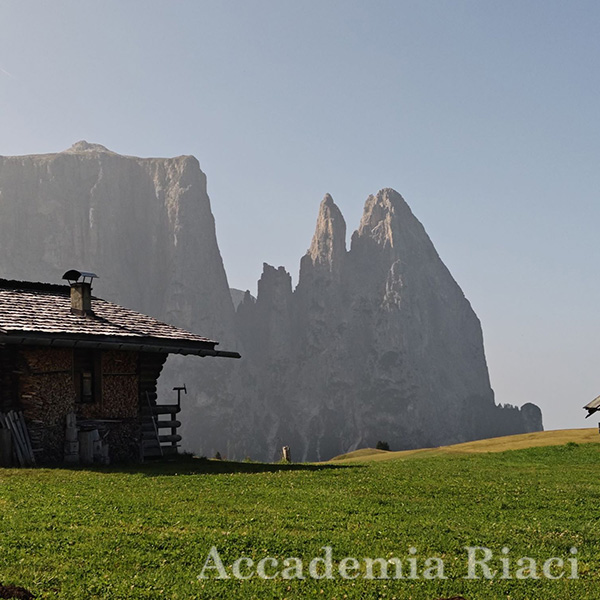 I went to see the Dolomites in South Tyrol. These rocky mountains were everywhere, and it felt quite impressive. The restaurant menu was written in German (main language) and Italian.
アルペ・ディ・シウジに行きました。こういった岩山がいたるところにあり、かなり迫力を感じました。レストランのメニューはイタリア語とドイツ語で書いてあったり、英語がわからない人もいました。
I went to the precious stone processing museum. Minerals are cut and combined to recreate patterns and landscapes.
貴石加工博物館に行きました。鉱物をカットし、組み合わせて模様や風景を再現しています。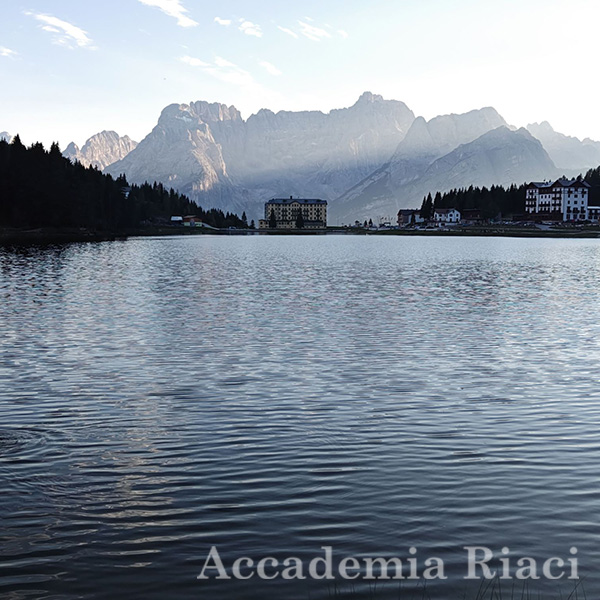 I went to Lake Misurina. Before arriving, I almost felt sick due to the sharp curves on the mountain road, but I was able to arrive as planned.
ミズリーナ湖に行きました。到着までは、山道の急カーブで具合が悪くなりそうになりましたが予定通り到着することができました。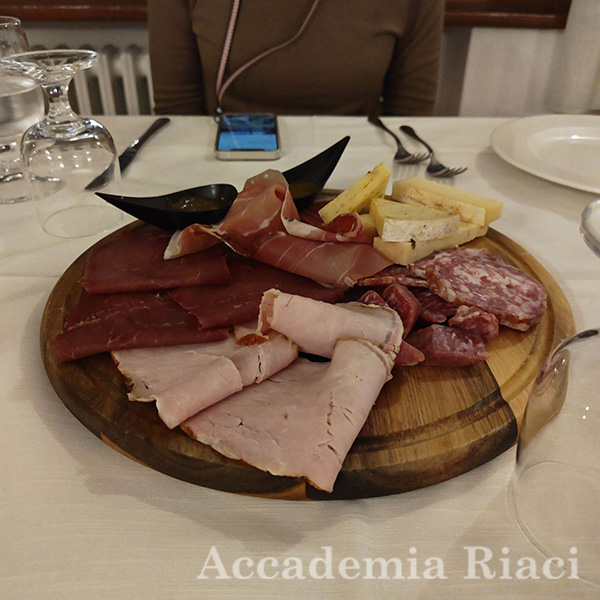 I ordered antipasti for dinner. It was quite delicious.
夕飯のアンティパストで注文しました。かなり美味しかったです。
A desk made of precious stones. The pattern of the desk is reflected on the ceiling.
貴石で作られた机です。机の模様が天井に反射しています。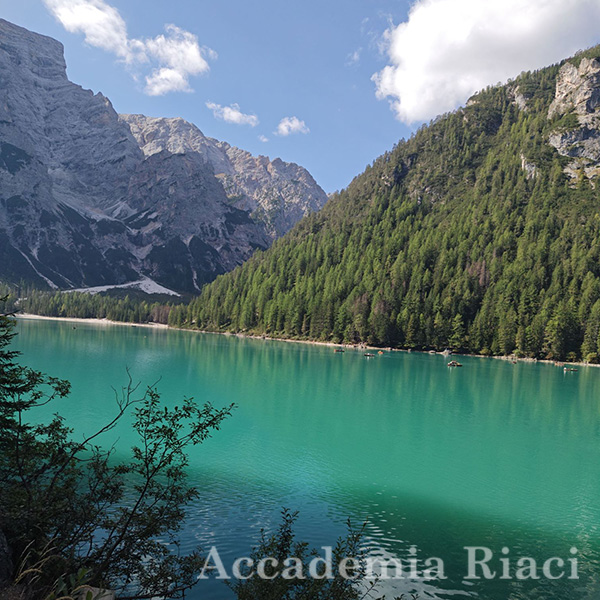 There were many lakes in the Dolomiti. Each lake has a different atmosphere, so I enjoyed it.
ドロミティには湖が多くありました。どの湖も雰囲気が違うので、楽しめました。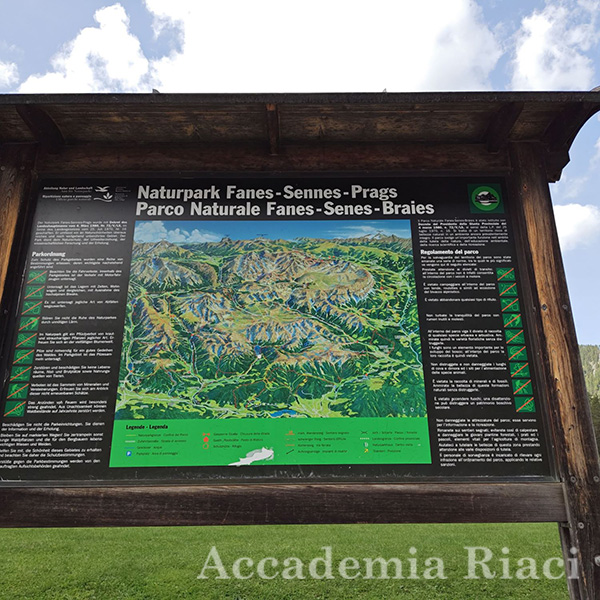 There is a huge difference in elevation, so even the places I saw in the photos were surprisingly steep and difficult.
高低差が激しいので、写真で見た場所も行ってみると意外に険しくて大変でした。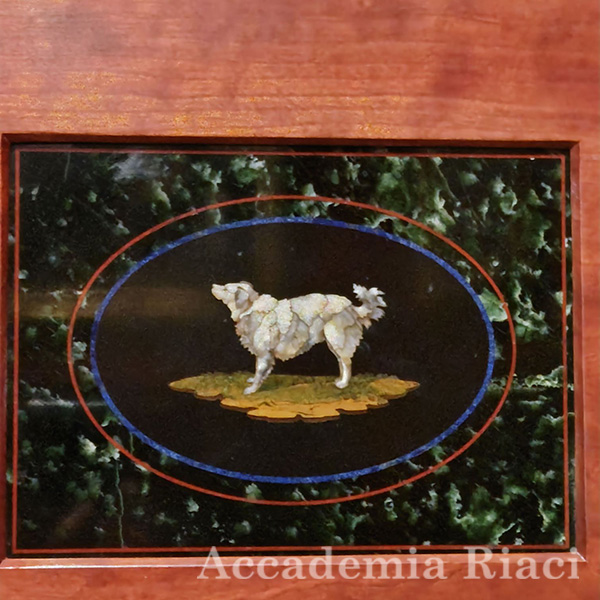 I like the design. I'd like to buy something like this as a souvenir, but the price is so high that I can't afford it.
デザインが気に入りました。こういった物を記念に一つ買いたいと思っているのですが、値段が高いので中々買えずにいます。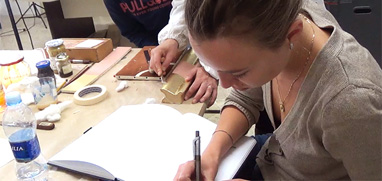 At Accademia Riaci, we are recruiting Course Reporters from our students. The students who are chosen to become Course Reporters are given 10 % of the tuition as their scholarship fee.
The Reporters who have submitted excellent reports will have his or her profile posted on our school website for the next 5 years as an alumnae and will be able to connect with their business chancesafter their graduation.