Accademia Riaci
Student Reports
Read all class reports from our students!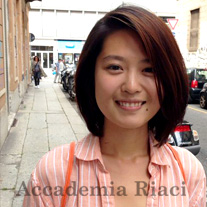 Reporter
Yihan ZHANG
Nationality: Chinese
Course: Jewelry Making
Program: Short Course
Period: Mar. 2, 2015 - Jun. 26, 2015
May. 07, 2015 | Posted in Reports, Jewelry Making , Student Reporter | Tags:Yihan Zhang, Jewelry MakingReporter: Yihan ZHANG | Course: Jewelry Making

This week is raining a lot, but fortunately the weather gets better on Wednesday.

这周一直在下雨,但是幸运的是到周三天气好了起来。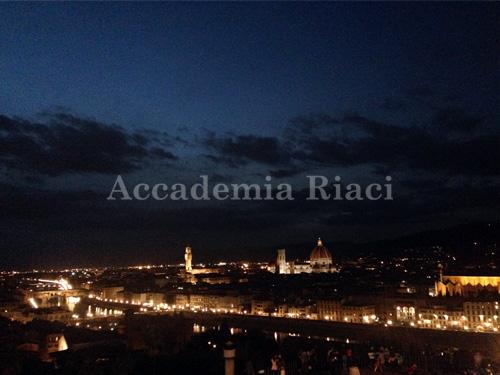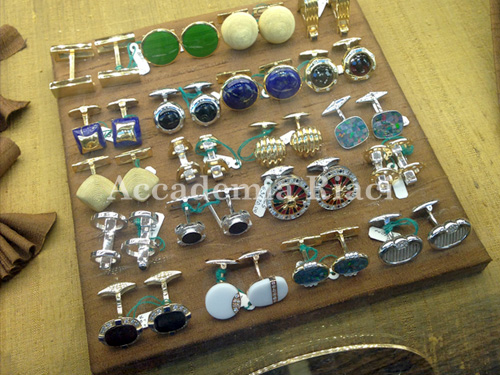 Me and my friends went to the shops on the old bridge, inspired a lot by their charming handcraft.

我们去参观了老桥上的店铺,看到他们的工艺,我们很受启发。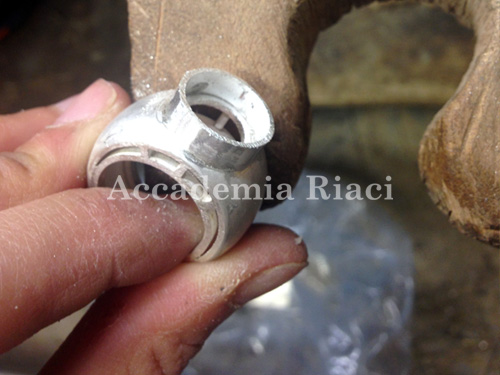 On my class, I continued with my ring and prepared to set a agate on the top.

在课上,我继续制作戒指,并且准备好了把我的一块玛瑙石头镶嵌在上面。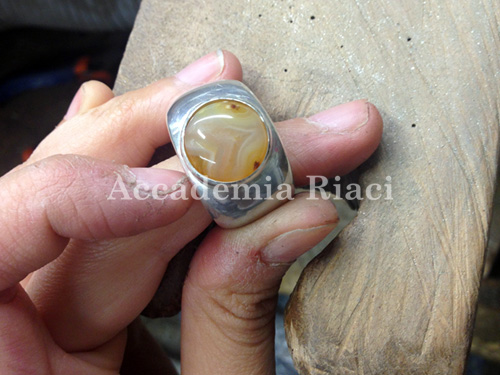 After polished,the ring looks better. I put the agate on the top and tried to find a prefect position for it.

在抛光戒指后,它基本显现出我要达到的效果。我把石头放在上面比较,确保找到一个完美的位置。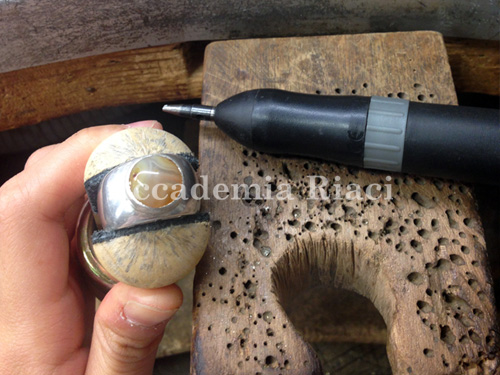 The last step and the hardest, was to set the stone with the Punching machine. I had to use it carefully and slowly, otherwise I will hurt the stone

最后一步,也是最困难的一步,是用吊机上的电动冲子镶嵌宝石。我必须很小心谨慎的使用它。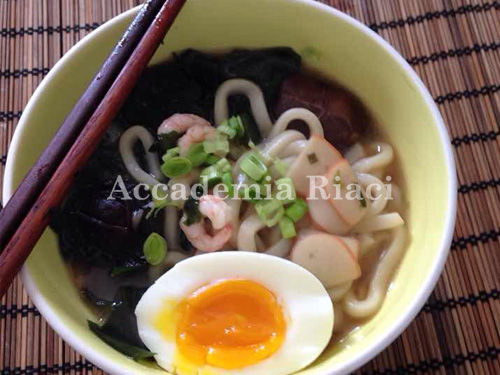 On Thursday evening, me and my friends tried to make Udon Noodle, a very famous noodle in Japan.

周四下午,我和朋友尝试制作在日本很有名的乌冬面,看起来很成功。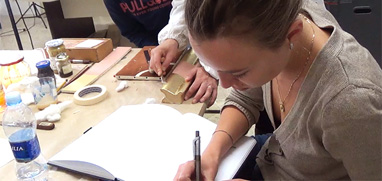 At Accademia Riaci, we are recruiting Course Reporters from our students. The students who are chosen to become Course Reporters are given 10 % of the tuition as their scholarship fee.
The Reporters who have submitted excellent reports will have his or her profile posted on our school website for the next 5 years as an alumnae and will be able to connect with their business chancesafter their graduation.