Accademia Riaci
Student Reports
Read all class reports from our students!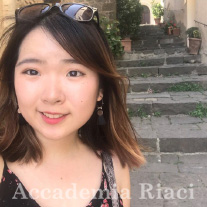 Reporter
Celine Goh Sining
Nationality: Singaporean
Course: Jewelry Making
Program: One-Year Course
Period: Sep. 4, 2017 – May. 4, 2018
Celine studied Fashion in Singapore and took a module in Jewellery Making and Design. She then found her passion in it and entered the Accademia Riaci Art Competition and was lucky enough to be selected.
She now studies Jewellery Making in the One Year Course and hopes to pursue her career in this field as a Jewellery Designer and Maker.

シンガポールでファッションを学び、ジュエリー制作とデザインの短期課程を受けました。そこでジュエリー作りに魅了され、アカデミアリアチのコンペティションに応募し、受賞しました。
今はジュエリーメイキングのワンイヤーコースで学んでいて、将来はジュエリー職人、デザイナーとしてのキャリアを積みたいと思っています。
Feb. 10, 2018 | Posted in Reports, Jewelry Making , Student Reporter | Tags:Celine Goh Sining, Jewelry MakingReporter: Celine Goh Sining | Course: Jewelry Making

I found a Taiwan Café near Ponte Vecchio and satisfied my cravings for bubble tea and dessert. It is surprisingly authentic and the ambience is very nice. I believe I will be going there often to sketch and seek inspiration.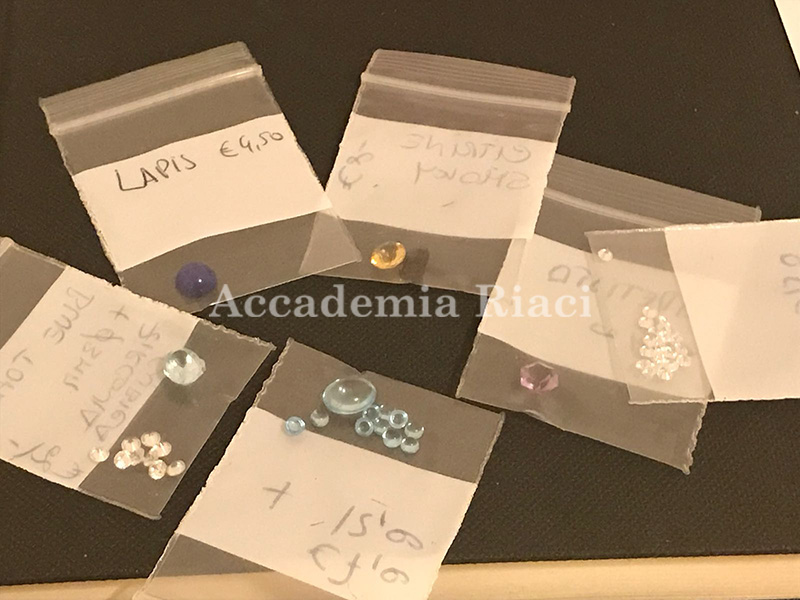 I also went to buy some gems for my upcoming projects from Le Gemme. I felt like a kid in the candy store as she has so many gems I can choose from. I bought a few blue topaz, citron and smokey quartz.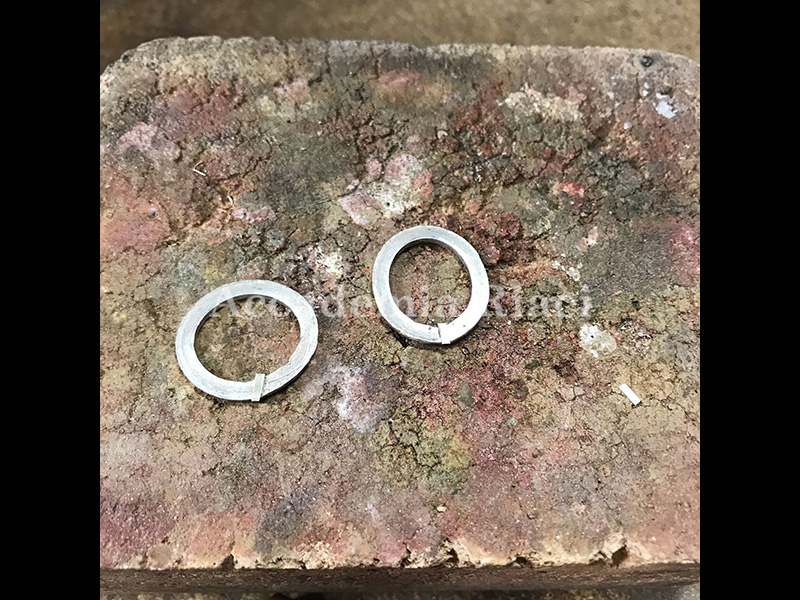 I had to bend two rings from a flat strip of silver to form the top and bottom part of the new ring. It was difficult to bend the wire as I had to keep the strip straight, at the same time maintain the roundness.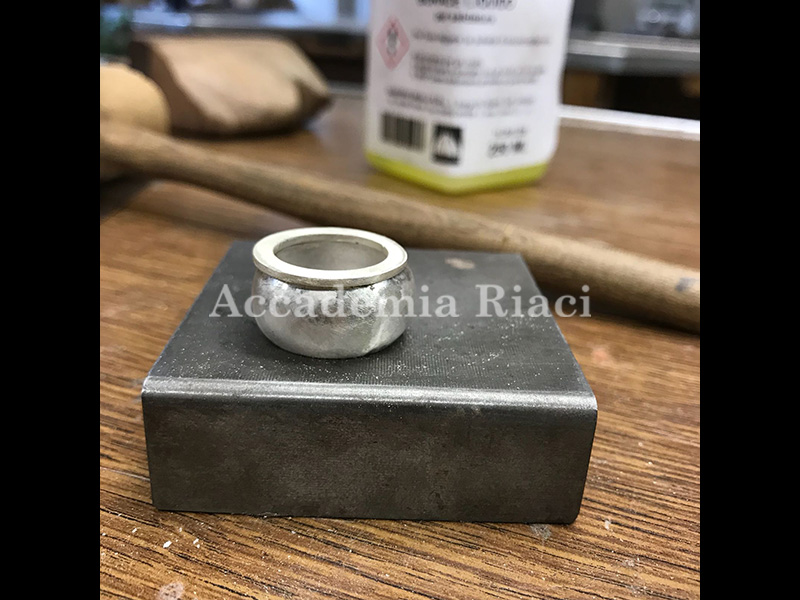 I then had to form the body of the ring which is concaved. This is formed by hitting the silver onto an iron ball, forming an indentation. This piece will be finished after engraving.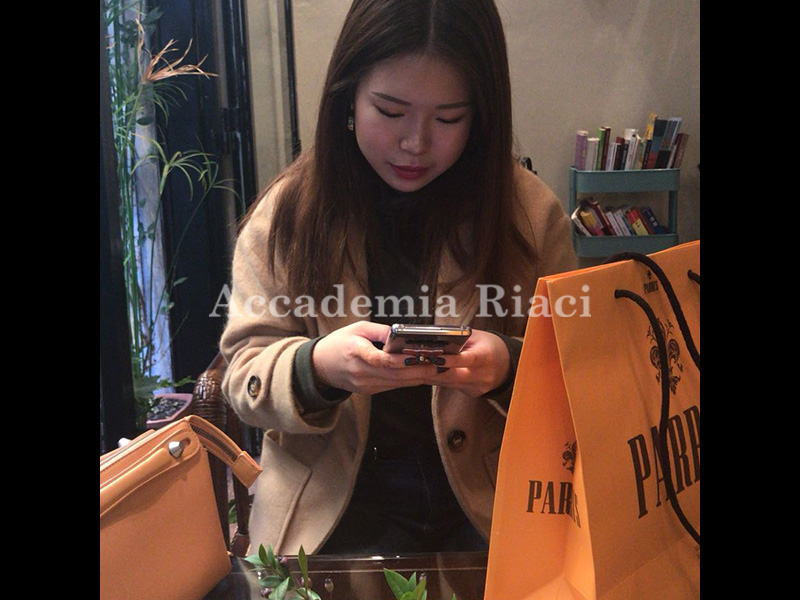 During midweek, I met up with a friend from Singapore and we caught up while drinking bubble tea at the café I been to. I introduced the place to her and she really liked it.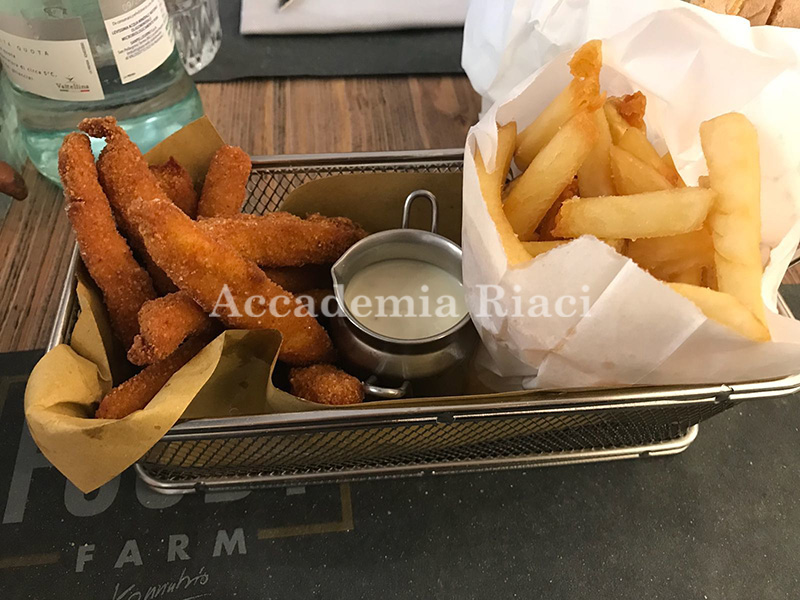 We went to have lunch at Foody Farm, near Santa Croce. It is my second time there and I ordered chicken strips with fries on the side.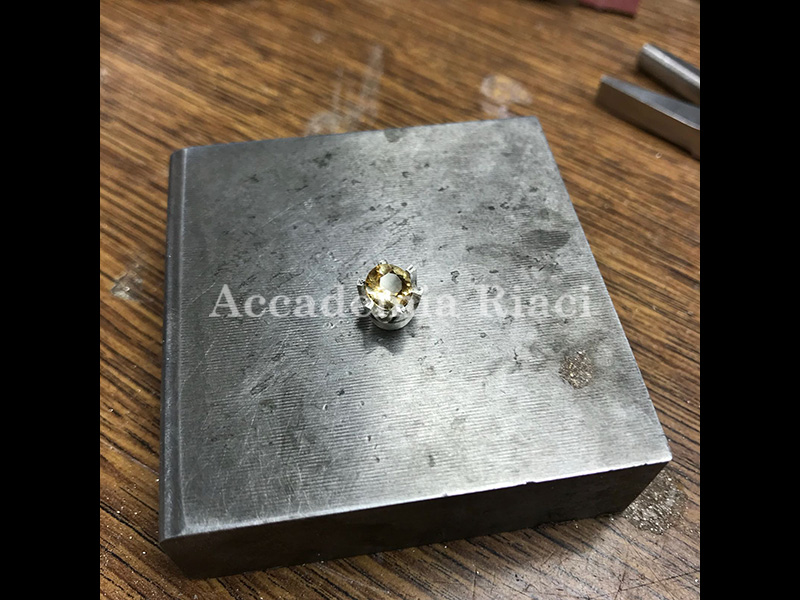 A solitaire ring is what I will be making and this is the base for the stone, which I chose a brilliant citron for the center. It is by far the hardest to make as I requires a lot of skill and patience to file it exactly.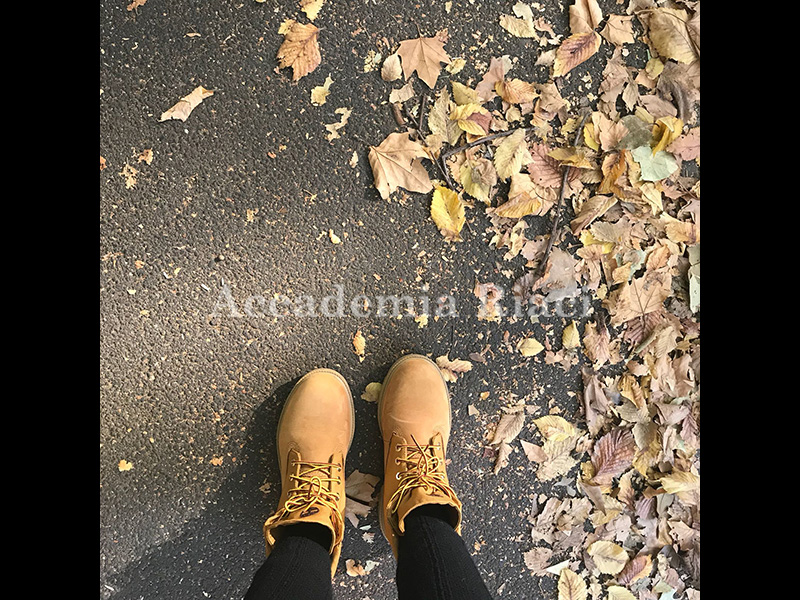 Autumn is finally here as the sidewalks are filled with fallen leaves in many shades of yellow. I really enjoy the change in season unlike Singapore.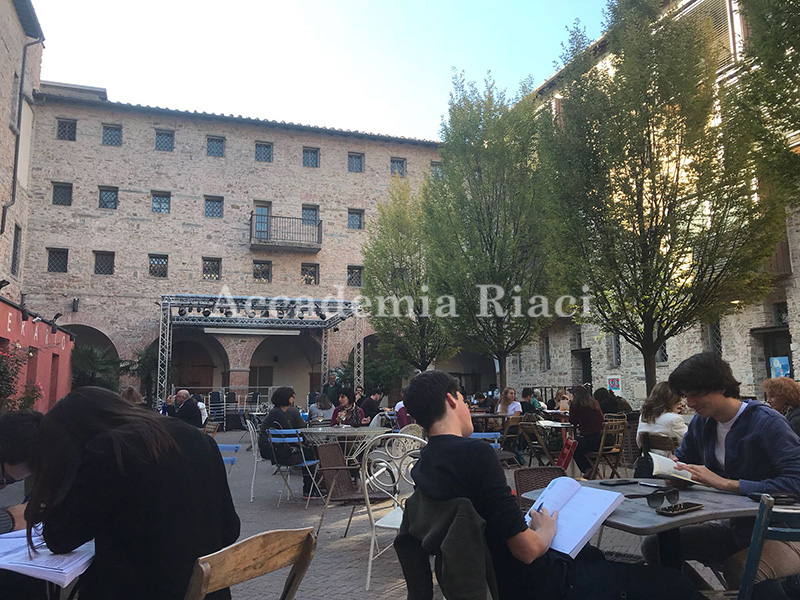 To end my week, I went to a café near my accomodation as it was highly recommended by my friend. The place is very quiet and suitable for studying or just enjoying the scenery.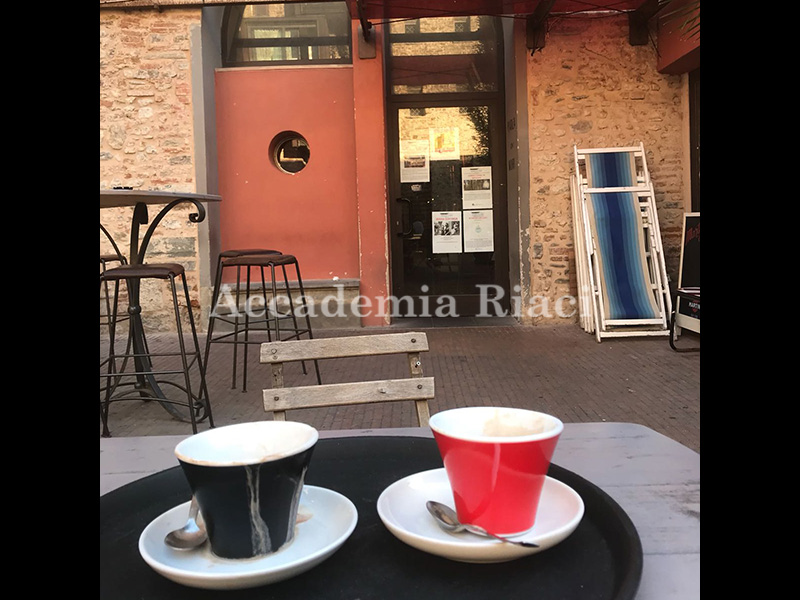 I thouroughly enjoyed my cup of Cappucino and I have added the café to my list of places to go. As the next week is school break, I intend to do some sketches and sort my portfolio.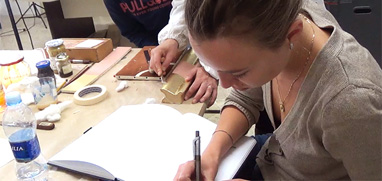 At Accademia Riaci, we are recruiting Course Reporters from our students. The students who are chosen to become Course Reporters are given 10 % of the tuition as their scholarship fee.
The Reporters who have submitted excellent reports will have his or her profile posted on our school website for the next 5 years as an alumnae and will be able to connect with their business chancesafter their graduation.