Accademia Riaci
Student Reports
Read all class reports from our students!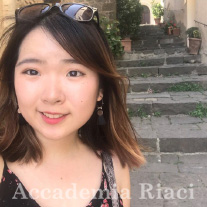 Reporter
Celine Goh Sining
Nationality: Singaporean
Course: Jewelry Making
Program: One-Year Course
Period: Sep. 4, 2017 – May. 4, 2018
Celine studied Fashion in Singapore and took a module in Jewellery Making and Design. She then found her passion in it and entered the Accademia Riaci Art Competition and was lucky enough to be selected.
She now studies Jewellery Making in the One Year Course and hopes to pursue her career in this field as a Jewellery Designer and Maker.

シンガポールでファッションを学び、ジュエリー制作とデザインの短期課程を受けました。そこでジュエリー作りに魅了され、アカデミアリアチのコンペティションに応募し、受賞しました。
今はジュエリーメイキングのワンイヤーコースで学んでいて、将来はジュエリー職人、デザイナーとしてのキャリアを積みたいと思っています。
Dec. 22, 2017 | Posted in Reports, Jewelry Making , Student Reporter | Tags:Celine Goh Sining, Jewelry MakingReporter: Celine Goh Sining | Course: Jewelry Making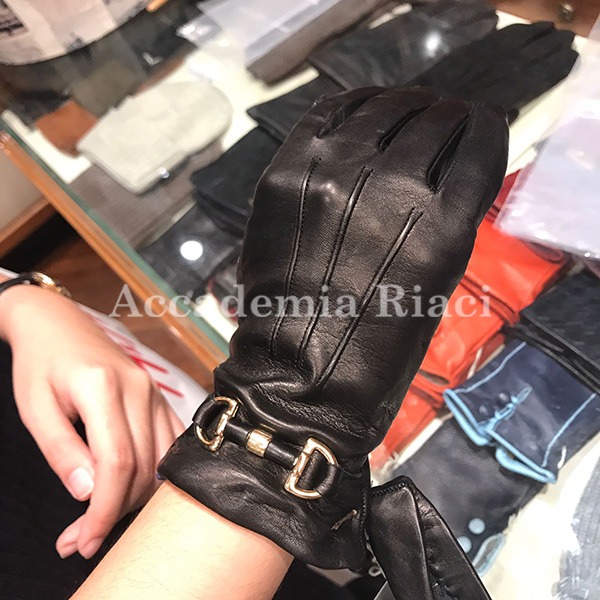 As the weather is soon about to turn cold, I wanted to buy a pair of leather gloves. There are many glove shops in Florence and I went into one of them. I tried on many different pairs of glove and this one fits me best. It is leather on the outside and silk lined inside.

My housemate Sae's last night in Florence and we decided to go to one of the restaurants at Santo Spirito. The service was very good and we ordered many dishes to share along with a bottle of wine.

Among the dishes we ordered the Florentine steak which was 1kg! It was a very large portion and we could barely finish it among the three of us. We were very full and happy that night yet sad that Sae is leaving.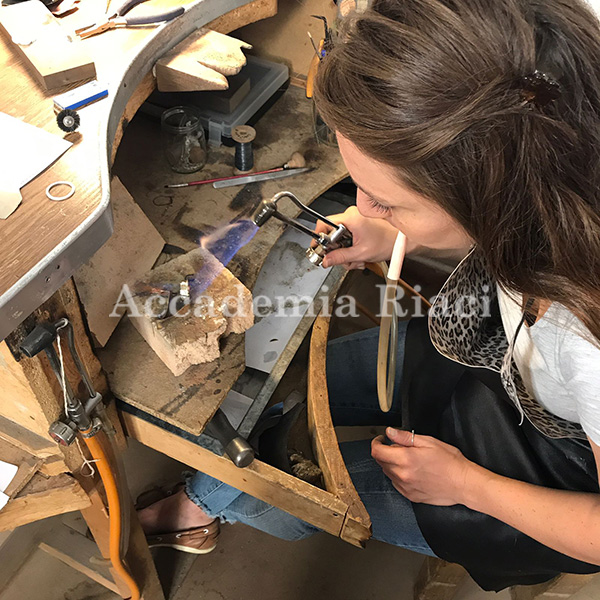 Constance is working on a new ring. I enjoy watching her work as I learned a lot from her and she is very patient in teaching me. Here she is soldering the parts of the ring together.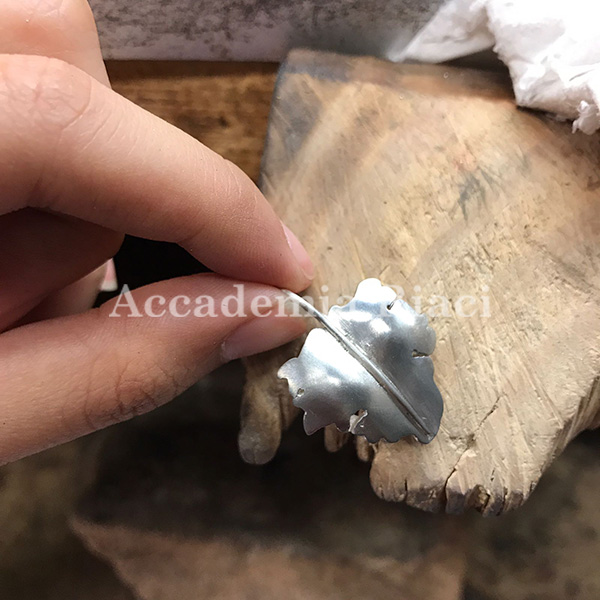 I have finally finished polishing and filing my leaf pendant and I am very happy with the results! It is very shiny and I cannot wait to start engraving class so that I can wear it.

We went to have dinner at Foody Farm and the service, food and price was good. I had Classic Hamburgers and Pork Ribs. We will definitely come back again to try something else.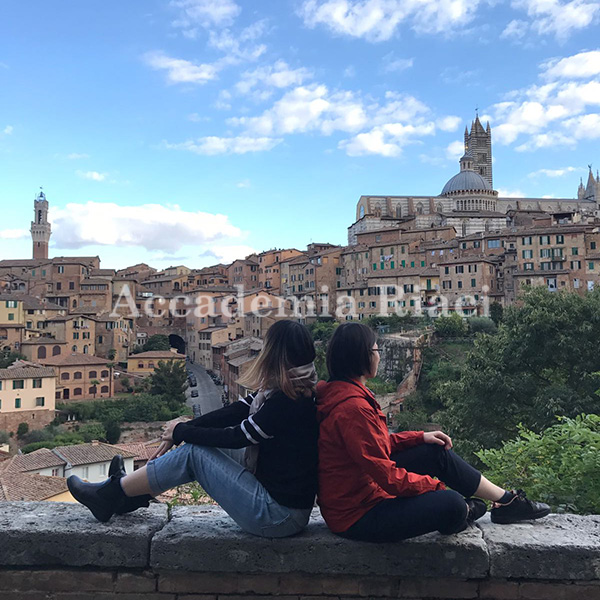 During the weekends we went to Siena. It was my second time there and I acted as a tour guide for my friends Sherry and Daniel. Siena is a beautiful place with good food and scenery!

This is our group photo. We had such a good time and ate so much that we went back to the same restaurant to eat again. Gelato and truffle sauce are the two things I will go back to Siena for.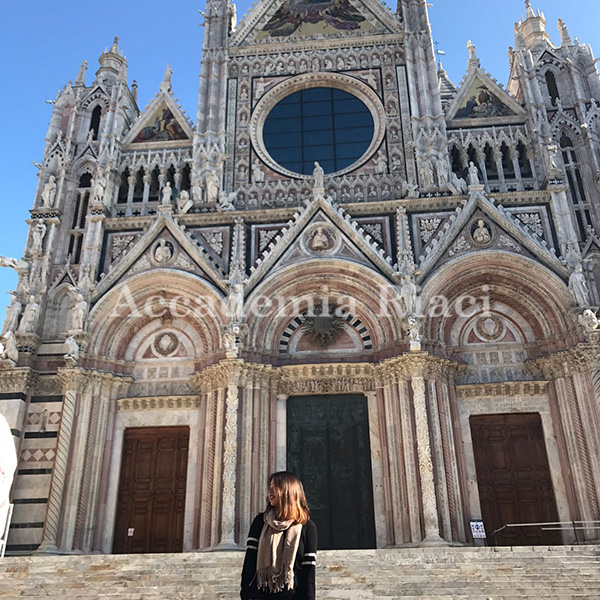 Besides the food and scenery, Siena also has beautiful archietecture. I enjoy walking through the medieval buildings and it feels like I have been brought back to the past. The Duomo is also very similar to the one in Florence.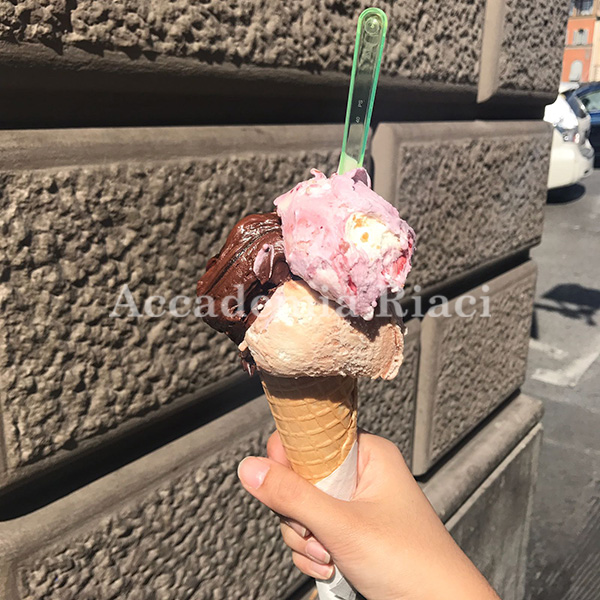 To celebrate the end of the week, I had gelato (again) . This time it is at Santa Trinta Gelateria, which in my opinion is one of the best gelateria in Florence. I had three big scoops and was very full after!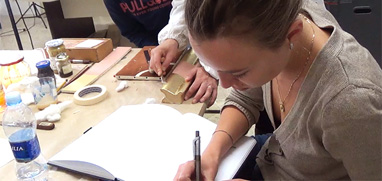 At Accademia Riaci, we are recruiting Course Reporters from our students. The students who are chosen to become Course Reporters are given 10 % of the tuition as their scholarship fee.
The Reporters who have submitted excellent reports will have his or her profile posted on our school website for the next 5 years as an alumnae and will be able to connect with their business chancesafter their graduation.