Accademia Riaci
Students' Blog
Up-to-date report from one of our students!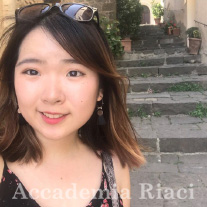 Reporter
Celine Goh Sining
Nationality: Singaporean
Course: Jewelry Making
Program: One-Year Course
Period: Sep. 4, 2017 – May. 4, 2018
Celine studied Fashion in Singapore and took a module in Jewellery Making and Design. She then found her passion in it and entered the Accademia Riaci Art Competition and was lucky enough to be selected.
She now studies Jewellery Making in the One Year Course and hopes to pursue her career in this field as a Jewellery Designer and Maker.

シンガポールでファッションを学び、ジュエリー制作とデザインの短期課程を受けました。そこでジュエリー作りに魅了され、アカデミアリアチのコンペティションに応募し、受賞しました。
今はジュエリーメイキングのワンイヤーコースで学んでいて、将来はジュエリー職人、デザイナーとしてのキャリアを積みたいと思っています。
Nov. 23, 2017 | Posted in Jewelry Making, Blog , Student Reporter | Tags:Celine Goh Sining, Jewelry Making | Language:


Reporter: Celine Goh Sining | Course: Jewelry Making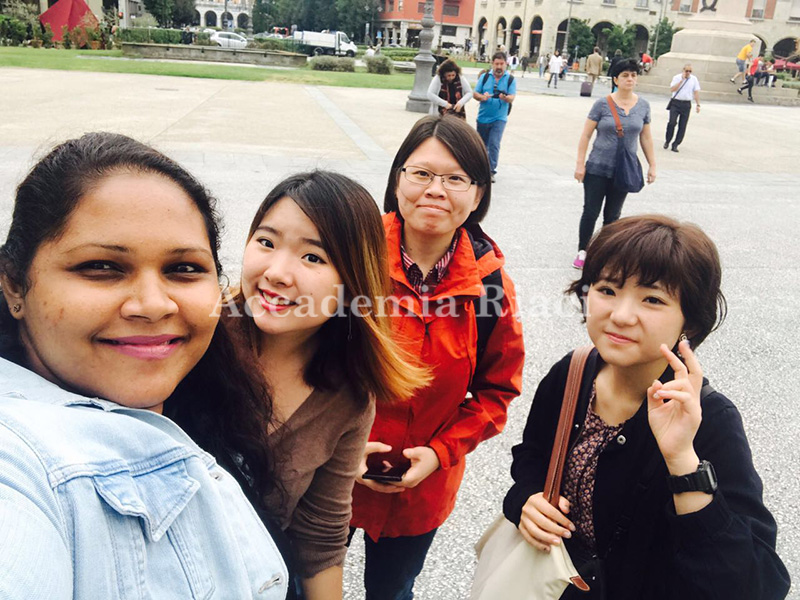 During the weekends my housemates and I went to Pisa for a day trip. It was raining super heavily and the train delayed for a few hours but eventually we managed to get there.

週末はルームメイトと一緒にピサに日帰り旅行に行きました。その日はすっごい雨が降っていて、電車が数時間遅れていましたが、なんとか辿り着く事ができました。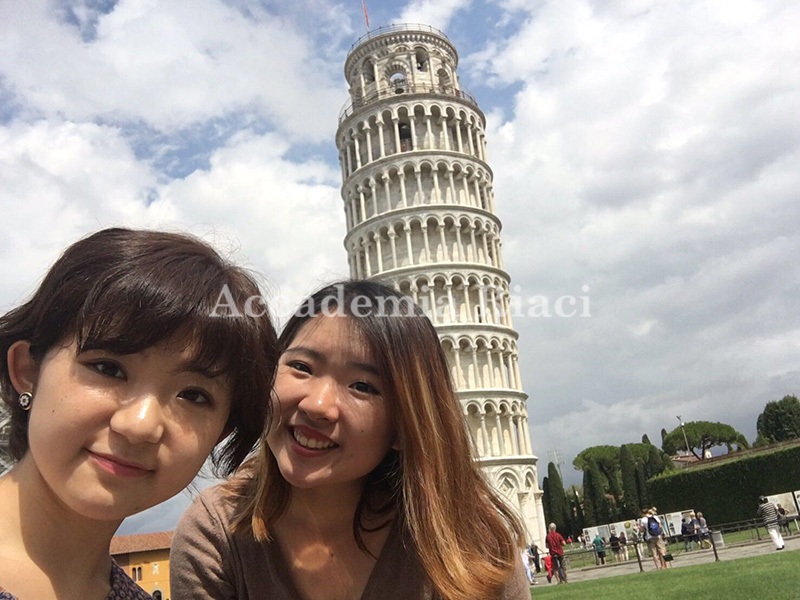 It was worth the wait and we managed to take many pictures before it could rain again. I enjoyed the trip very much despite the weather as it was the first outing together with my new friends.

待ったかいもあって、再び雨が降ってくる前にいっぱい写真を撮る事ができました。雨が降ってはいましたが、新しい友だちたちとのはじめての外出だったので、とても楽しむ事ができました。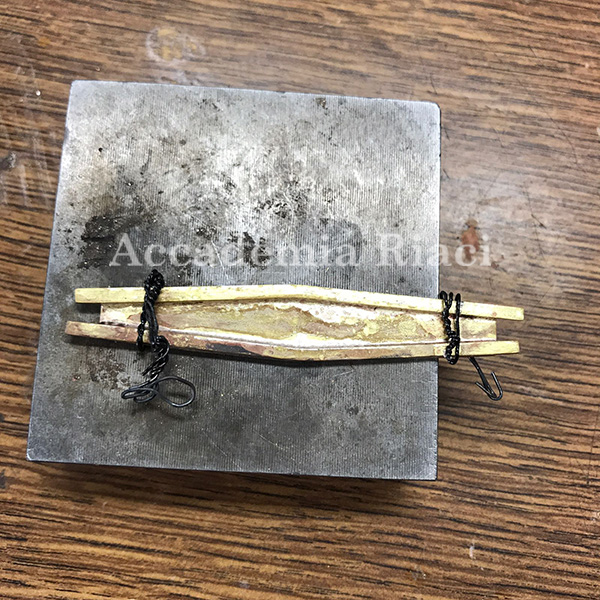 Monday I was back to the work bench, working on a new ring. This time the ring is more difficult as it requires more work and attention to detail. I had to cut a few different pieces and solder them together.

月曜日、作業台に戻って新しい指輪作りに取り掛かりました。今回の指輪はもっと難しくて、細かい所に手がかかり、より注意深く作業をしなくてはなりません。異なるピースをいくつか切って、それらをひとつに接合しました。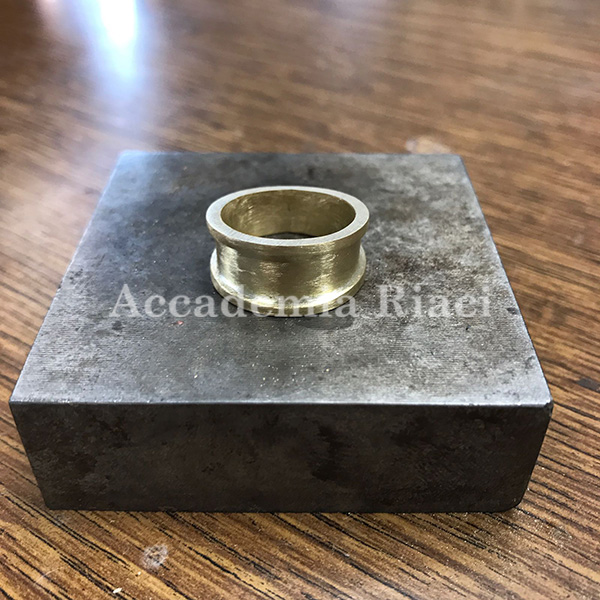 After firing it, I bend the ring to form its shape and size. Soldering the ends, it completes the circle. This ring is more challenging that the first one as both ends needs to meet perfectly for the ring to take shape.

熱した後、指輪を曲げて作りたい形とサイズにします。端と端を繋げれば、輪っかになります。この指輪は形を作るために両端をぴったりと合わせなけれはならないので、最初に作ったものよりもやりがいがありました。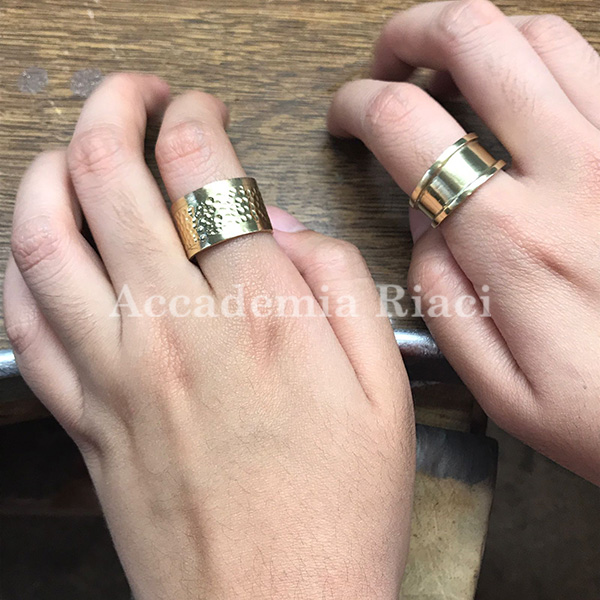 When the rings are completed, it goes through a final polish to make it shine! This is the best part of the process as my work finally looks ready to be worn. It feels that my hard work has been paid off.

指輪の形ができたら、光沢を出すために仕上げの磨きをします。自分の作品をやっと身に付けられるようになるので、この行程が一番すきです。大変だった時間が報われる気がします。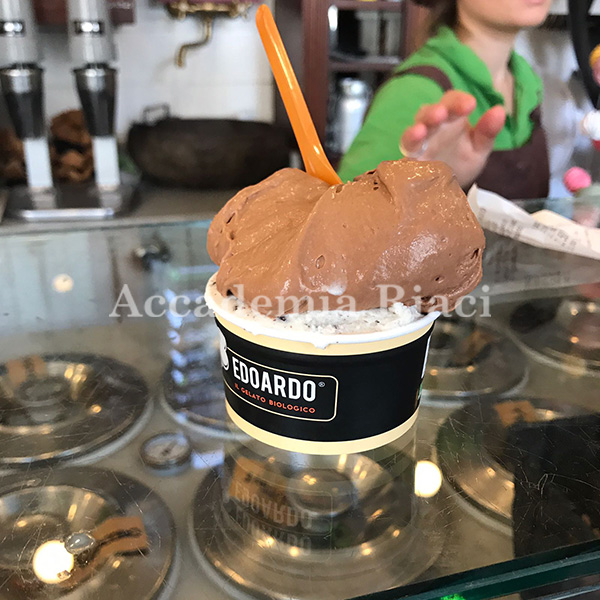 Gelato is a main part of my diet and every week I try to find new gelato shops to see which is the best. This is one of the best shops around the Duomo! Gelato break during midweek of school is very necessary.

ジェラートが私の食生活の重要な位置を占めています。どこが一番おいしいのか見るため、毎週新しいジェラート屋さんを見つけています。ここはドゥオーモの廻りで最も美味しいジェラートやさんのうちのひとつです!週の中盤のジェラート・ブレイクは必須です。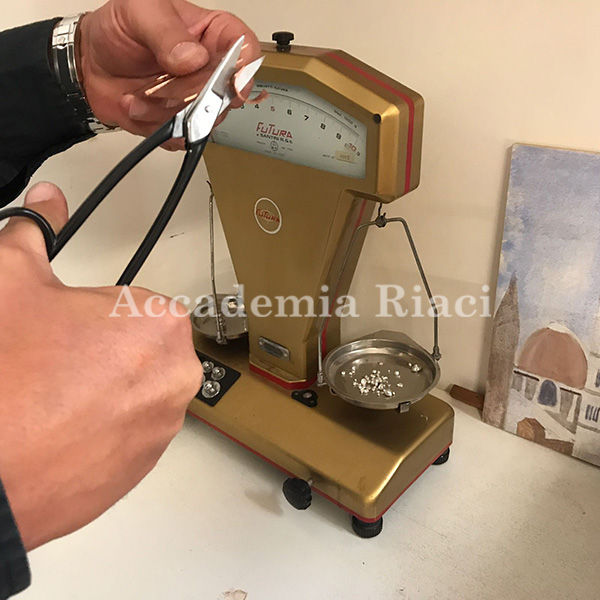 The next project will be working on silver. We need to melt 92.5% of silver with copper. Pure silver is weighed and the measurements have to be exactly proportionate to the copper.

次のプロジェクトではシルバーを使って作業します。92.5%のシルバーと銅を溶解させます。純銀を量って、銅と丁度釣り合っていなくてはなりません。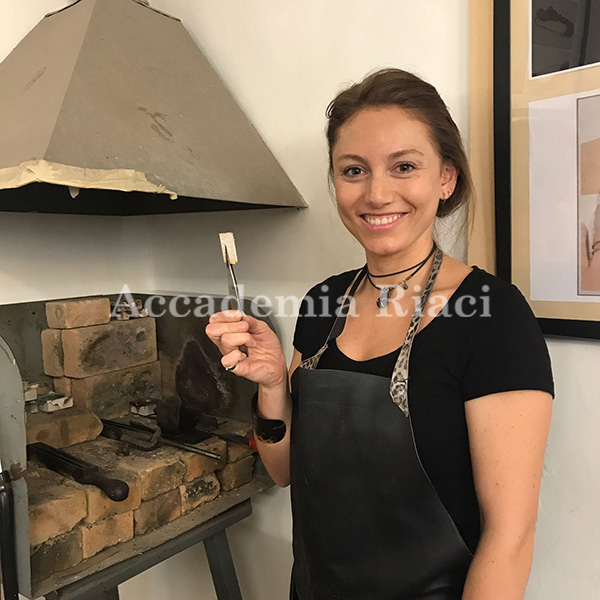 My interpreter/ lab assisstant Constance is demonstrating how to melt the silver and copper together. It is very tricky and requires high heat to melt it. At the end, a silver sheet is produced which will be worked on and further refined.

私の通訳/ラボ・アシスタントのConstanceがどのように銀と銅を溶解させるのかを見せてくれています。とても扱いにくくて、高い温度にならないと溶けません。最後に銀のシートができます。それを加工して、さらに製錬します。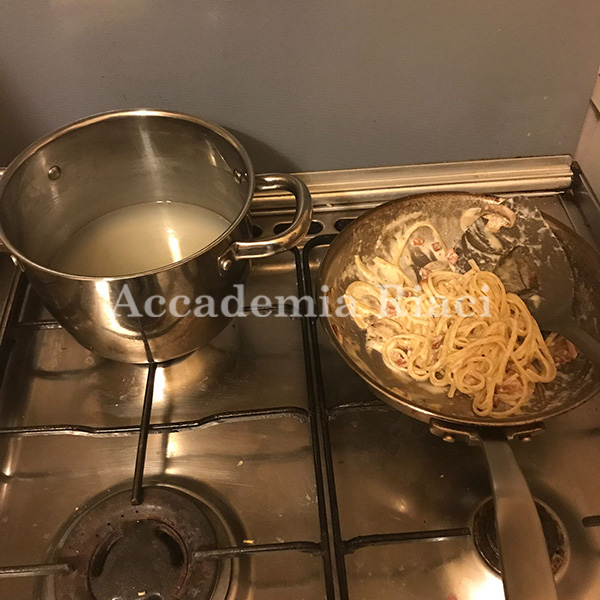 For dinner, I decided to cook some carbonara pasta using local ingredients. My housemate who is taking Home Cooking taught me how to do so. I added bacon, mushrooms and fresh cream.

夜ご飯には、地元の食材を使ってカルボナーラを作ってみる事にしました。家庭料理コースを取っているルームメイトがどのように作るのか教えてくれました。ベーコン、マッシュルームとフレッシュクリームを入れました。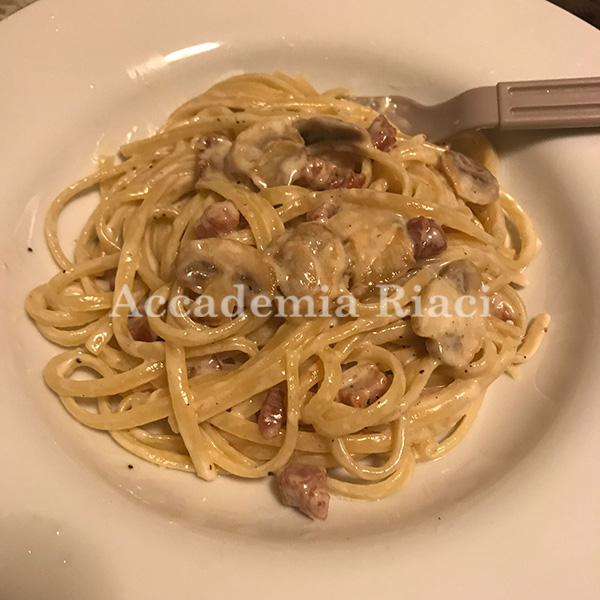 The final product! A good meal after a long day at school. My housemates enjoyed it very much as well. There was none left and I will definitely be cooking it again. I enjoy cooking now that I am living overseas and it has taught me to be more independent.

これが出来上がりです!長い授業の後の美味しい夕食。ルームメイトもとても楽しんでいました。すっかり完食してしまい、絶対にまた作ります。海外に住んで自立した気がするので、料理をするのも楽しいです。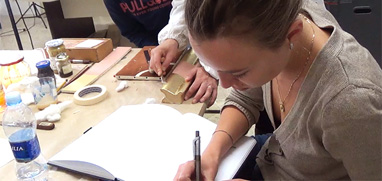 At Accademia Riaci, we are recruiting Course Reporters from our students. The students who are chosen to become Course Reporters are given 10 % of the tuition as their scholarship fee.
The Reporters who have submitted excellent reports will have his or her profile posted on our school website for the next 5 years as an alumnae and will be able to connect with their business chancesafter their graduation.