Accademia Riaci
Student Reports
Read all class reports from our students!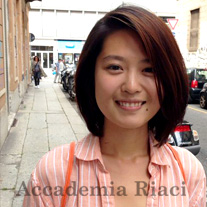 Reporter
Yihan ZHANG
Nationality: Chinese
Course: Jewelry Making
Program: Short Course
Period: Mar. 2, 2015 - Jun. 26, 2015
Mar. 23, 2015 | Posted in Reports, Jewelry Making , Student Reporter | Tags:Yihan Zhang, Jewelry MakingReporter: Yihan ZHANG | Course: Jewelry Making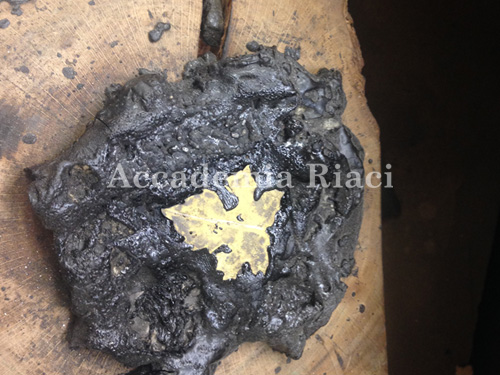 this week i did a brass leaf with curve shape. It has 2 parts: the leaf part and the stem part. After cut the shape, the leaf part had to be put on the wormed pitch.

这周我制作了一个枫叶吊坠,它要分为叶片和叶经两部分制作。当锯好叶子形状后,要把叶子粘在熔融状态的沥青上,并进行敲打形状。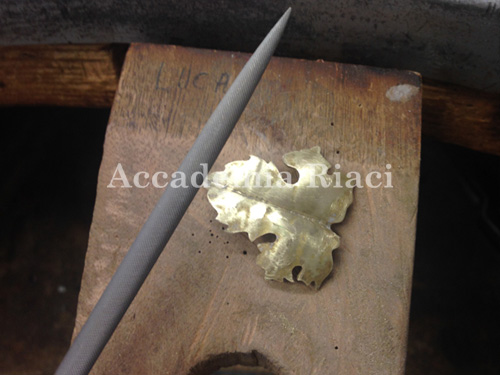 when shaped 2 side of the leaf, i polished it with file(lima), until it became totally smooth.

当完成叶子正反双面的塑形后,我用锉子抛光表面,直至表面呈现出平滑的曲度。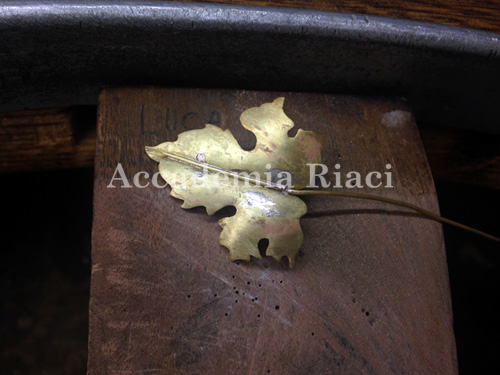 Then I started to make the stem and finally weld these 2 part together.

然后制作叶经部分,并用焊接方法把两者焊在一起。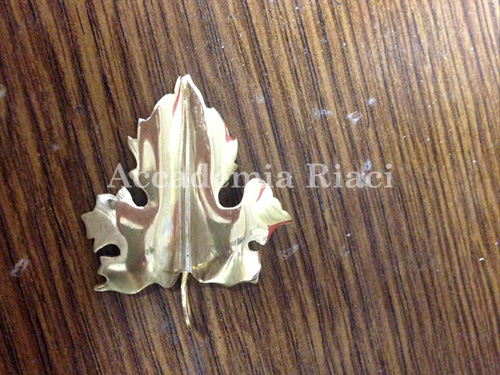 Finally,the pendant needed to be polished on both side. After finished that, i hanged it on the wall of my room

最后完成,需要把吊坠进行彻底抛光。我把它挂在家里作为一个装饰。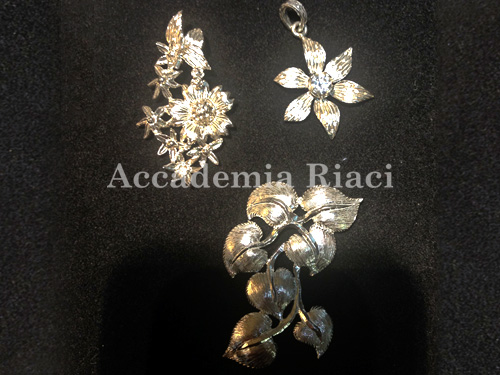 when I was searching the silver shop in firenze, I found a nice handmade jewelry shop which is close to our school. The crafts there is amazing.

当我去银店路上时,路过学校附近一家手工雕刻银饰店,我非常惊叹他家的工艺。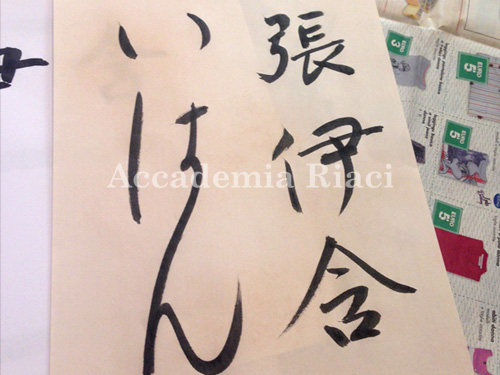 On Friday, the school invited a Japanese teacher for KingJin. It is famous in my country, but sadly I almost know nothing about.

周五学校请来一位日本的书法老师。虽然书法在中国很有名但是我只了解一点点基础。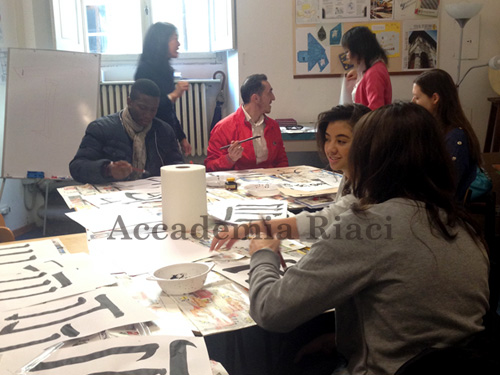 I'm really happy that i can have more communication with some new people in the school. Hopefully, i can find more friends during these 4 monthes.

我很开心可以在这里又认识了一些新人,很希望将来的四个月里我能了解更多的朋友。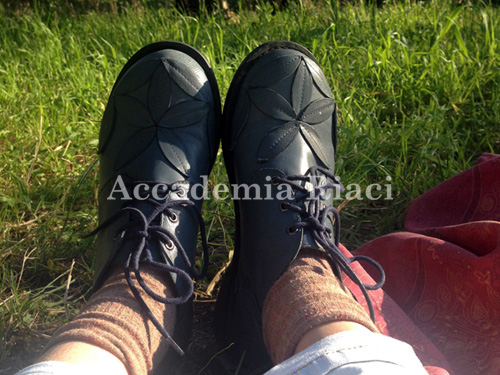 After classes my friend took me to her new house, which is outside the centre part, and we enjoyed the sunshine toghter.

课后,难得的周五,朋友带我到她的新家,在阳光下享受美好一天。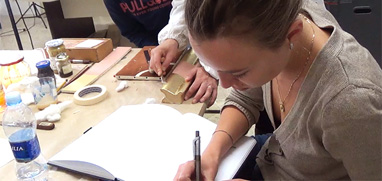 At Accademia Riaci, we are recruiting Course Reporters from our students. The students who are chosen to become Course Reporters are given 10 % of the tuition as their scholarship fee.
The Reporters who have submitted excellent reports will have his or her profile posted on our school website for the next 5 years as an alumnae and will be able to connect with their business chancesafter their graduation.