Accademia Riaci
Student Reports
Read all class reports from our students!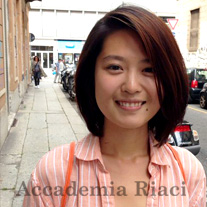 Reporter
Yihan ZHANG
Nationality: Chinese
Course: Jewelry Making
Program: Short Course
Period: Mar. 2, 2015 - Jun. 26, 2015
Jun. 29, 2015 | Posted in Reports, Jewelry Making , Student Reporter | Tags:Yihan Zhang, Jewelry MakingReporter: Yihan ZHANG | Course: Jewelry Making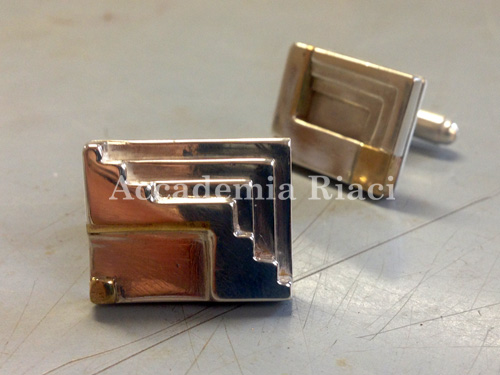 This week, I filed the Cufflink and polished them. Thanks for teacher's help, I fixed a lot of problems on this object.

我打磨了袖扣并且完成了他,多亏老师的帮助,我才解决了一系列无法处理的问题。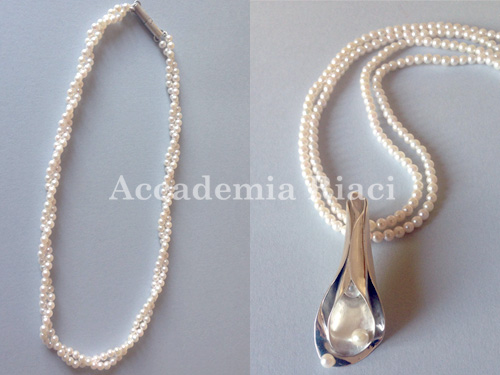 And for the lily pendant, I polished the main body, and stick the pearl on the top of it, put it into the pearl chain.

对于百合花的吊坠,我打磨主体后,把三颗珍珠固定在主体上,并把他们集体串入珍珠项链中。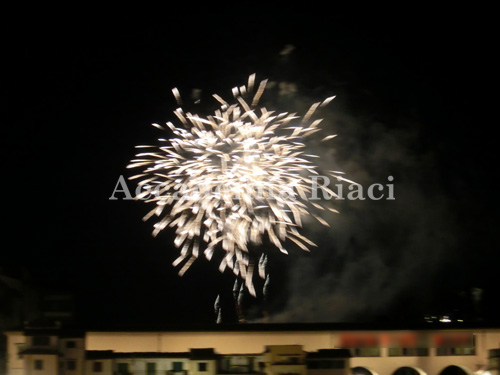 At Wednesday night, Florence had a firework on the piazzale Michelangelo, for celebrating the Festival San Giovanni. Me and my friends enjoy that night very much.

周三晚上佛罗伦萨米开朗基罗广场放烟花庆祝传统节日:San Giovanni. 我与朋友一起好好享受着那晚的愉悦气氛。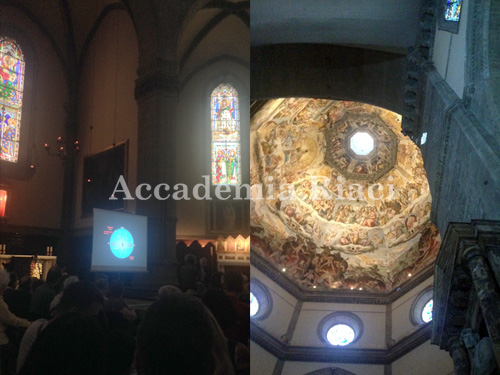 On Thursday at the Church Santa Maria del Fiore, there was a sun within under the Cathedral. A local astronomy organization held an event there. Me and my friends joined them and observed the interesting phenomenon.

在周四的圣母百花大教堂内,有一场一年一次的天然日晷现象,一组意大利的天文学组织举办了这个观测活动,我与朋友加入其中,确实观察到了很神奇的一幕。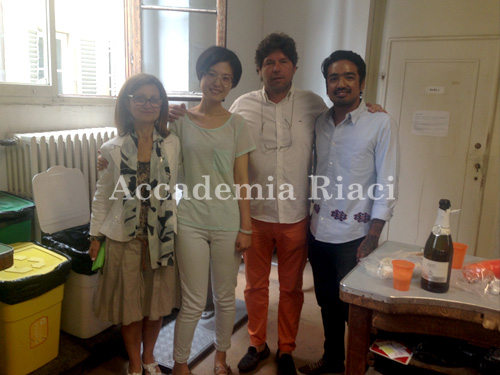 This week is the last week of my course. I brought a bottle of Champagne to celebrate it. I still cannot believe that time is so fast, and I will miss everyone I met here.

这周是我课程的最后一周,我带了一瓶香槟来庆祝。还是无法相信时间如此快,我将会想念我在这里遇到的所有人。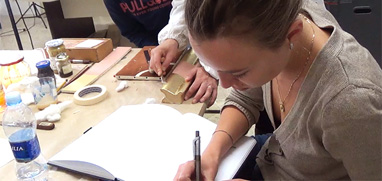 At Accademia Riaci, we are recruiting Course Reporters from our students. The students who are chosen to become Course Reporters are given 10 % of the tuition as their scholarship fee.
The Reporters who have submitted excellent reports will have his or her profile posted on our school website for the next 5 years as an alumnae and will be able to connect with their business chancesafter their graduation.